Smart homes are filled with what are swiftly turning into essentials from smart lights and locks, to smart thermostats, plugs and appliances, all helping to automate your home. Another smart device growing in popularity is the smart air monitor and purifier. Recently, we published an air monitor guide, with tips on how to keep the inside of your home comfortable and the air more clean, which take advantage of these new devices. Airthings is one company that makes smart air monitors, including the new Wave Mini, a smaller version of the company's Wave smart air monitor. We tested the monitor to see how it fared inside a home.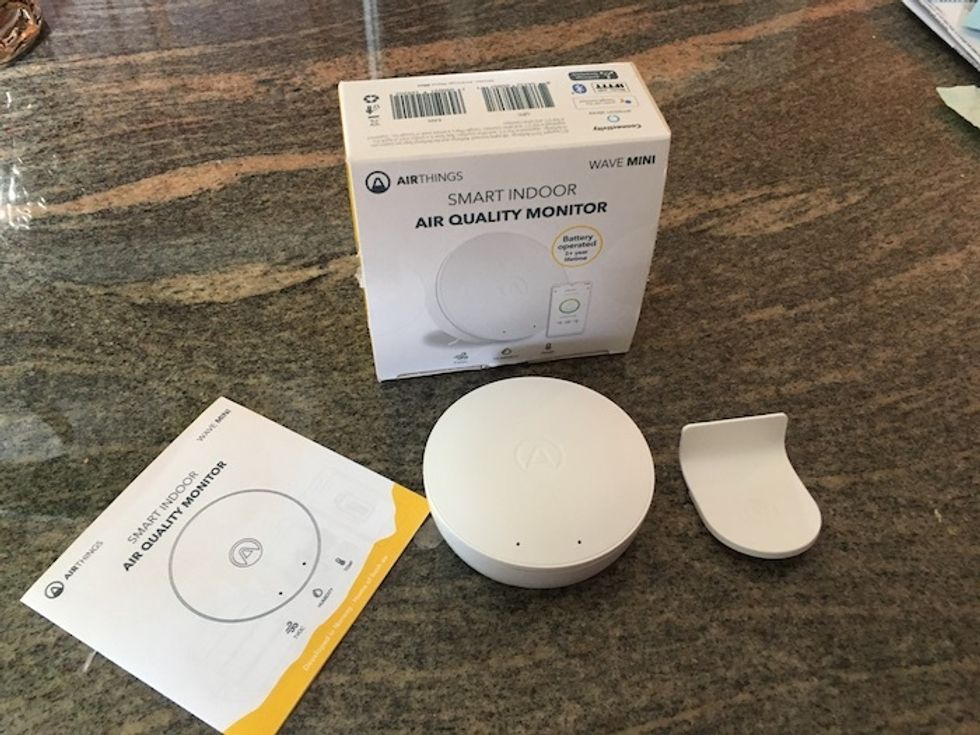 Airthings Wave MiniGearBrain
What is Wave Mini?
The Wave Mini is a smart indoor air monitor that records real-time measurements, to analyze your home's Total Volatile Organic Compounds (TVOCs), humidity and temperature. It's one of the smallest battery powered smart air monitors we've tried and it not only keeps an eye on the indoor air quality of your smart home, the Wave Mini also offers tips on how to clean your air too.
Airthings Wave Mini Indoor Air Quality Monitor
How does it work?

Inside the Wave Mini are sensors that can pick up airborne chemicals in the air, letting you know when you are close to, or over, the thresholds for VOC, humidity and temperature. The type of VOCs Wave Mini can monitor include those produced by candles, fires, fragrances, cooking fumes, new furniture odors, cleaning products, glues, paint, wax, varnishes and even children's toys made from plastic, that are not BPA free.
Users can get instant readings from the Wave Mini by just waving their hand in front of the monitor, and seeing colors revealed to indicate the air inside. Red means danger, yellow is a warning that you're approaching dangerous levels, and green mean your air quality is doing well. Inside the app are tips on how to improve both yellow and red reading, and you can set up notifications here as well to get both texts and emails.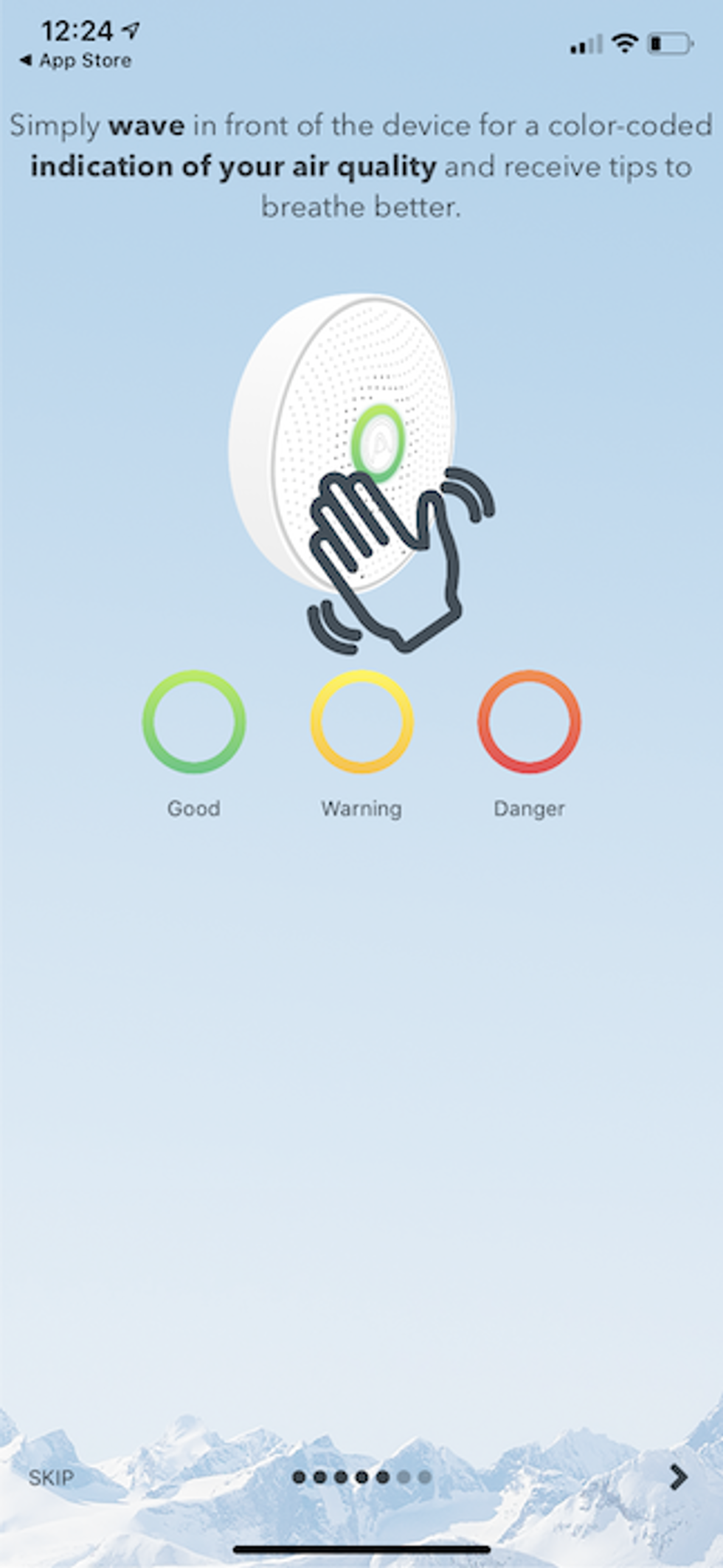 Just wave your hand in front of Wave Mini to reveal the air quality reading in your room.GearBrain
How to Setup?
Setting up your Wave Mini very simple. After unboxing your Airthings Wave Mini, install the three AA supplied batteries — which have a two-year life —and download the Airthings app. If you own another Airthings device, just go into the Settings and click on Devices. Then click on Add Device and follow the instructions. The Wave Mini will connect via Bluetooth, so the pairing process is handled quickly, but expect to wait about an hour before the monitor will provide accurate air quality readings in your home.
Once you are connected to the Wave Mini, you need to decide where to place the monitor. It can be placed on a shelf or mounted on the wall, and you get a mounting bracket with a magnet in the box. Just keep in mind, when looking to place your Wave Mini, that you don't place it close to air vents or windows as that could impact readings.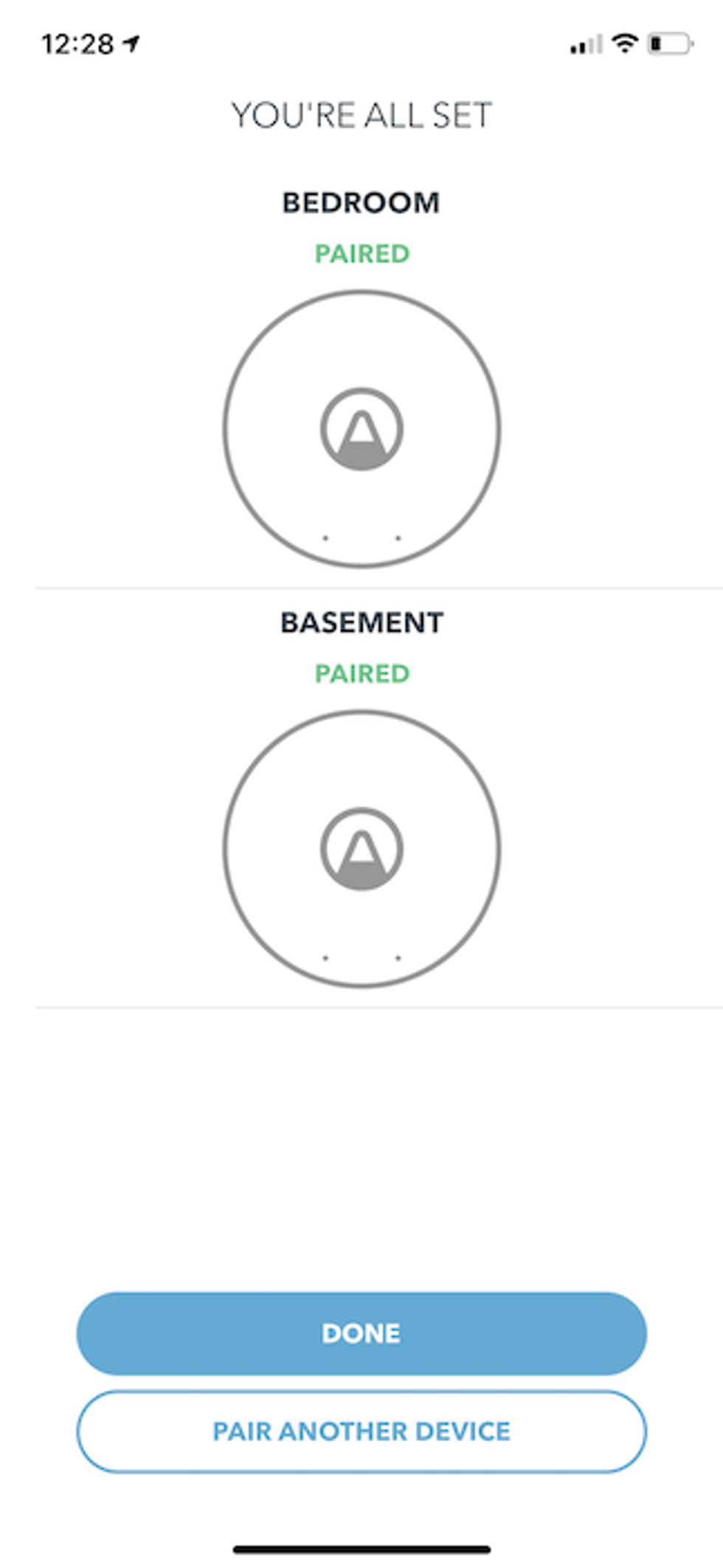 dashboard for airthings appgearbrain
Smart Home Integrations
Airthings Wave Mini works with Google Assistant-enabled devices, but minimally. For instance, you can ask Google Assistant to check the air quality in your room. There is an Alexa Skill for Airthings but it doesn't work with Wave Mini, only with Airthings other air monitors, the Wave and Wave Plus.
You can use If This Then That (IFTTT) applets to help you get notifications via email, text or push notifications, similar to the Airthings app. There is also an applet for you to use which will log in your air quality readings to a spreadsheet. These are ok, but not as good as the integrations you can get if you currently own a Wave or Wave Plus. These devices have integrations which allow you to integrate with smart lights (i.e. Philips Hue) and plugs (i.e. WeMo).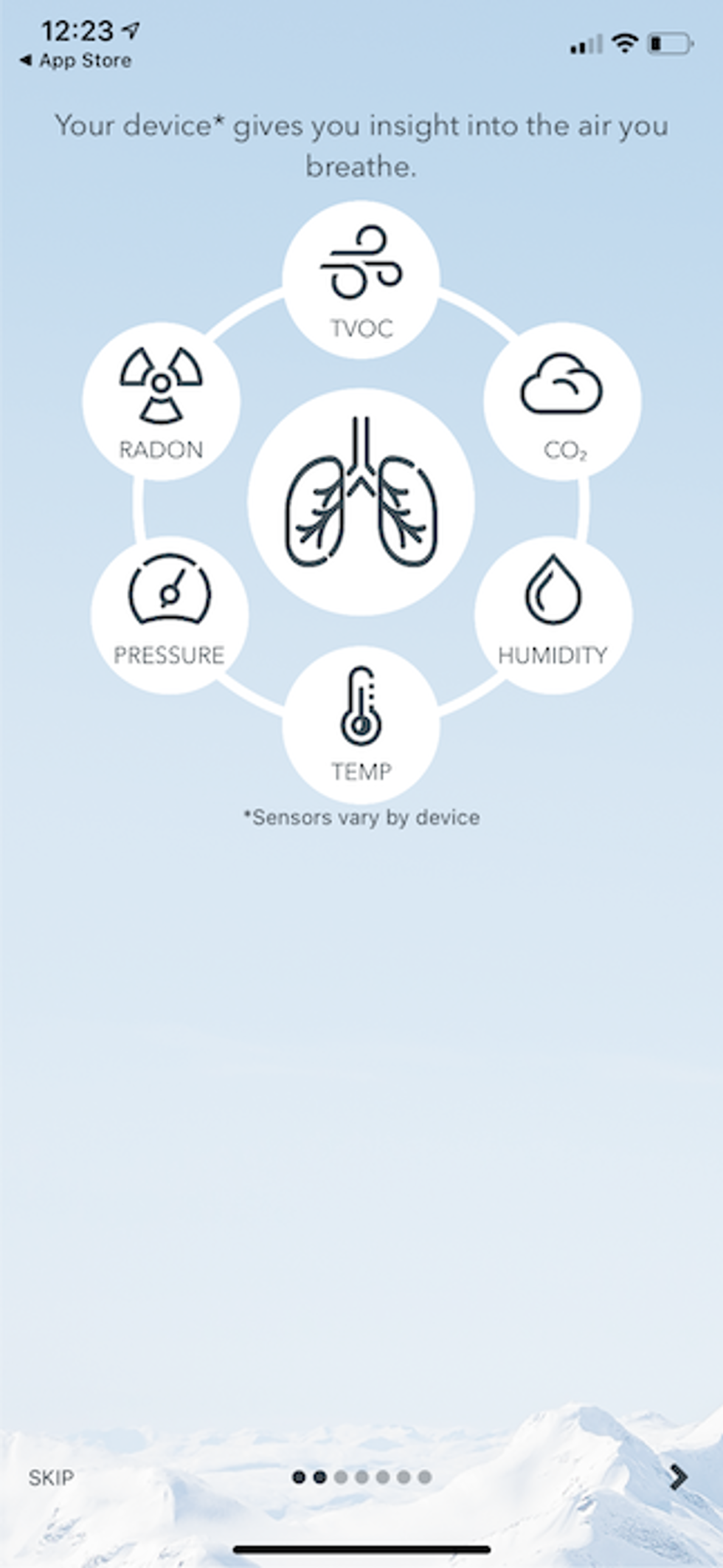 See what Airthings Wave Mini can track in your home's air,GearBrain
Cost
The MSRP for Wave Mini is $79 and is available for sale on its website. The monitor is also available on Amazon currently for only for $63.99.
Airthings Wave Mini Indoor Air Quality Monitor
Summary
As more consumers want to know about the air quality inside their home, smart air monitors are turning into very valued smart devices, especially if they can not only clean the air, but help inform you how to clean the air as well. The Wave Mini is a nice, inexpensive, and portable smart air monitor that simplifies how to keep an eye on your home's air quality. The design is good as well, with the ability to wave your hand in front of the device, a nice touch, as well as the multiple options on where to place the device in your home. We also appreciated the cost, which means you can afford to have multiple Minis in your home. However, there are some concerns we feel a need to note.
The Airthings app does a nice job of collecting all data from your Wave Mini, which also educating you on TVOCs and contaminants. You can also see readings over several time periods, from 48 hours to a week, a month or even a year. However, if you want more insights into this data, particularly as it relates to your life and your home (i.e. allergies or sleep), you might want to look at other smart air monitors like Awair Glow C Air Monitor which is only $89, just $10 more than Wave Mini.
The Wave Mini does work with Google Assistant enabled devices and IFTTT applets, but with minimal routines and applets. And while the Wave and Wave Plus work with Amazon Alexa-enabled devices, the Wave Mini does not.
Overall, the Wave Mini is an affordable, portable and effective smart air quality monitor which we would recommend, especially if you currently own a Wave or Wave Plus. We also suggest you place the Mini in any room in your smart home, as long as it's not your basement. Then leave the Radon readings to the other Wave devices.
Pros:
Compact design and portable
Cost
Monitors temperature, humidity and TVOCs
Cons:
Limited smart home integrations
Doesn't monitor Radon
App is basic
Airthings Wave Plus Indoor Air Quality Monitor with Radon Detection, Free App & Web Dashboard, 6 sensors: Total VOCs, CO2, Humidity, Temperature, Pressure. Battery Operated, Bluetooth Connectivity