Like GearBrain on Facebook
Amazon Alexa will soon be able to take your blood pressure and gather data for plotting your daily average reading.
Omron Healthcare makes and sells blood pressure monitors, which the Alexa skill will be able to interact with, via voice commands issued to the smart home assistant.
Read More:
The partnership between Amazon and Omron comes as the retail giant is looking to push its Alexa assistant more deeply into the healthcare and wellness industries.

There are already many Alexa skills for meditation, and an Amazon patent published this year shows how Amazon is working to make Alexa notice when its owners are ill, then offer to buy medicine to help. In 2017, Amazon worked with Merck, the drug maker, to offer a prize to developers who built Alexa skills for helping people with diabetes.
Speaking to CNBC, which broke the news of the partnership, Omron chief executive Ranndy Kellogg, said: "We have the first Alexa skill to connect to a blood pressure monitor. If you ask for a blood pressure reading, it will look for our app."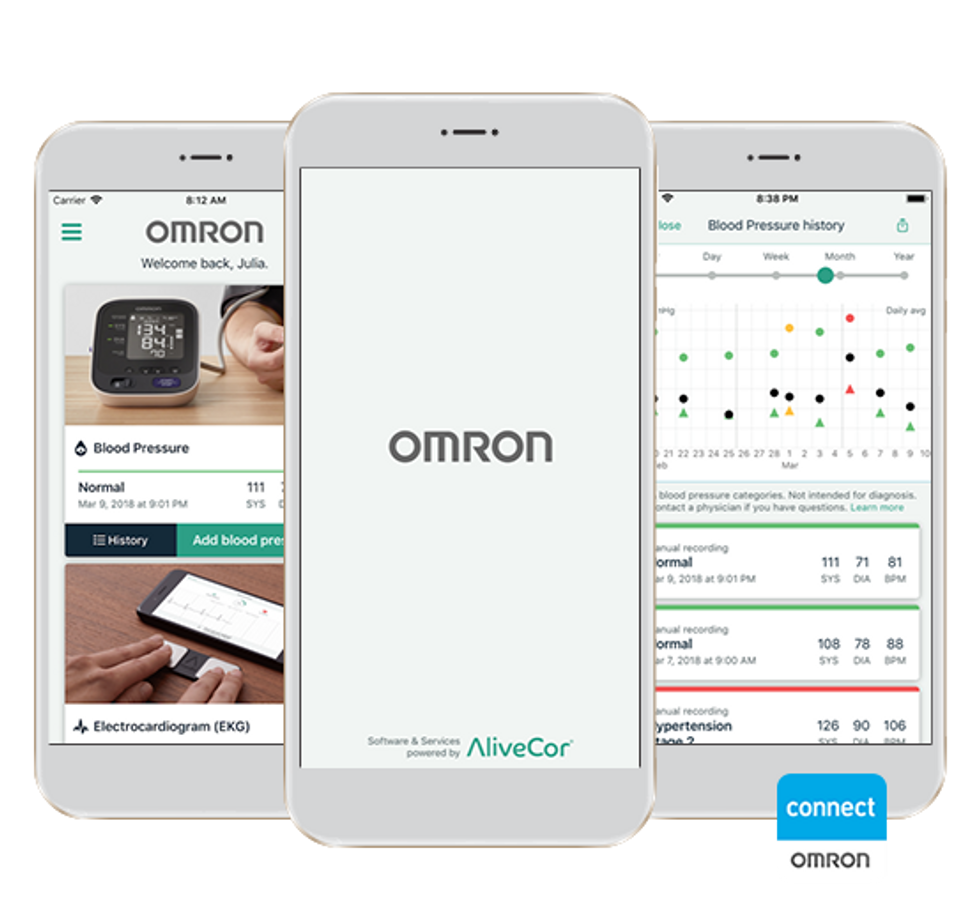 Omron's blood pressure monitors already connect to a smartphone appOmron
Omron's blood pressure monitors, which can already be connected to a smartphone application, are sold on Amazon's marketplace.

As well as connecting to the app, the Alexa integration means they can communicate with an Alexa skill - Amazon's word for an app - and be controlled by compatible smart speakers, like Amazon's own Echo range.
Omron users with an Alexa speaker can ask the assistant to read their latest blood pressure result, calculate their average readings, and compare these figures to those taken on previous days. Alexa can also be used to remind users to take their blood pressure.
Kellogg added: "My team here who wrote the skill worked hand-in-hand with Amazon's Alexa and Echo teams to build the skill, test it, and even add new features as Amazon makes them available to health care companies."
Check out The GearBrain, our smart home compatibility checker to see the other compatible products that work with Amazon Alexa enabled devices.
How to Use Amazon Alexa Enabled Devices www.youtube.com
From Your Site Articles
Related Articles Around the Web
Like GearBrain on Facebook