We're forever being told that switching off from technology is good for our mental health. But, in some ways, technology is here to help.
There are a number of ways to meditate with both Amazon Alexa and Google Assistant, as both of these virtual butlers tap into a range of popular apps to help you breathe deeply, destress and fall asleep, or set yourself up for a productive day.
Read More:
These apps are designed to help you take a minute to switch off from your busy life, and because they are interacted with by only your voice, there's no need to look at your phone or tablet. Just sit down, or get into bed, and ask your smart speaker to start the meditation session you want.
Whether you are looking for a new way to tackle depression and anxiety, or just want to spend a few minutes each day away from the distractions of modern life, your smart speaker might be able to help.
Meditation and breathing exercises for Alexa and Google Assistant
Headspace - Available on Alexa and Google Assistant
A leader in the meditation app market, Headspace already offers excellent guided meditation apps for iOS and Android. There is a lot of free content to get you started, then a $12.99 monthly subscription unlocks much more.
Meanwhile, Headspace on Alexa and Google Assistant is free and doesn't require any prior use of the smartphone app. Instead, you can just ask your smart speaker to open Headspace, tell the app what you'd like from the options of 'wake up,' 'take a moment' and 'unwind,' then begin.
There's a fresh meditation session ready for you each day, along with a sleep exercise for when you're ready to go to bed. Each session on Alexa is 10 minutes long, but on Google Assistant sessions are only a couple of minutes in length. All sessions across both platforms are performed by smooth-talking mindfulness expert — and former Buddhist monk — Andy Puddicombe.
Guided Meditation - Available on Alexa

This Alexa skill offers up a new meditation session every day, varying from three to eight minutes in length. There are over 60 meditation and breathing exercises aimed to help users tackle stress and depression, and to help with focus and falling asleep.
Although Alexa's own voice is used to guide you through the skill's basic menu system, the meditation sessions themselves are narrated by an expert. Her voice is soothing, but we found the moments of silence between each instruction felt slightly too long, occasionally making us wonder if the skill was still working.
This turned out to be a common observation while writing this article, but after running through a few meditation sessions with Alexa and Google Assistant, we got used to the silence and stopped wondering when the next instruction would arrive.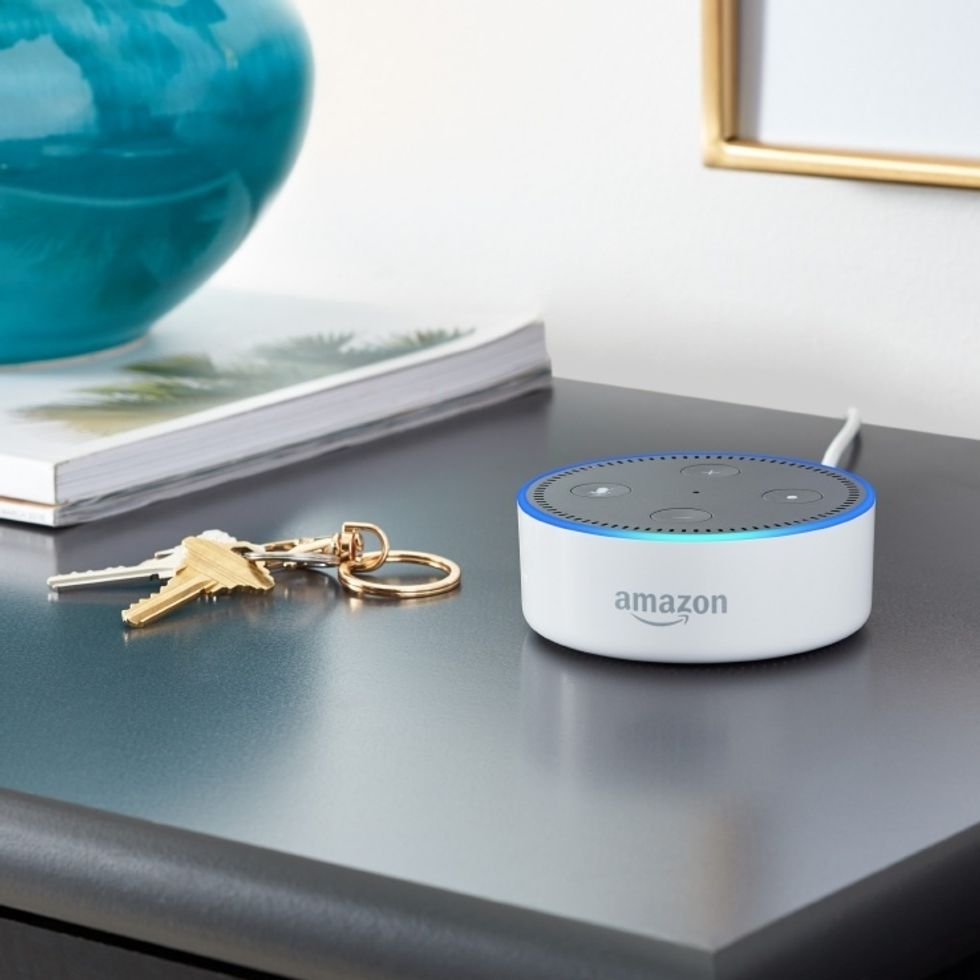 Take a few minutes to breath with Alexa before leaving the houseAmazon
Meditation Guide - Available on Google Assistant
Very similar to Guided Meditation, this Google Assistant action plays a short, two-minute guided meditation track. Simple, less involved than some of the Alexa skills, but still a useful and calming addition to the Assistant's skillset.
Mindful Meditation - Available on Alexa
This skill offers meditation sessions of three, four, five, ten and 20 minutes. The shorter sessions focus on breathing and making you aware of how your body feels, while the longer sessions cover a broader spectrum and aim for total relaxation after a hectic day.
If you don't want to go through picking the length of meditation every time you use the skill, you can say: "Alexa, ask Mindful Meditation to set the default meditation to three minutes". This will automatically start a three minute session when you open the skill. If you change your mind, you can always ask Alexa to remove your default meditation later.
Calm - Available on Google Assistant
Calm is one of the world's most popular meditation apps for iOS and Android, and was voted one of Apple's apps of the year in 2017. The Google Assistant version offers fewer sessions, but does a great job of talking you through breathing technique, with good counting instructions and a soothing voice.
On opening Calm for Google Assistant, you are asked whether you want to meditate or sleep. Meditation brings up three options for guided sessions, while asking for help getting to sleep gives you three 'sleep stories for grownups' to pick from.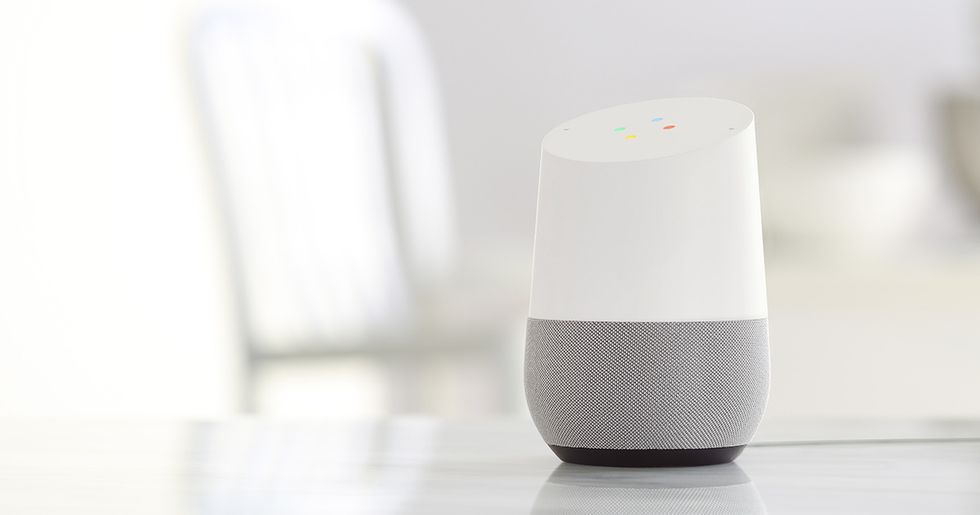 Google Assistant can help with meditation and breathing exercisesGoogle
Sweet Dreams - Available on Alexa
Once you have picked up the basics of meditation and breathing exercises, you might not always want an instructor telling you what to do. That's where the Sweet Dreams Alexa skill comes in, as it offers a range of calming sounds to meditate to on your own terms.
Sounds last for up to one hour each and include rain, surf, stream, forest, canyon, desert and brook. There is also a selection of guided meditation sessions for falling asleep, relaxing, starting the day and breathing.
Usefully, Alexa will remember if you didn't get to the end of a meditation. When you reopen the app, she will say where you got to and ask if you'd like to continue from there. If not, you can always say no and go back to the top menu.
Relaxation sounds - Available on Google Assistant
Although not an app as such, Google Assistant can be asked to play one of 15 different relaxation sounds on command. These include running water, rainfall, storm, river, fireplace, forest, ocean and white noise. Saying: "Hey Google, help me relax" will play a sound at random, or you can ask for one specifically by saying: "Hey Google, play nature sounds"
Meditating with the help of a voice assistant might seem strange at first, but once you try a couple of sessions it begins to feel natural; after all, many of these use the same voices as their smartphone app counterparts, but with the benefit of having no distracting display.