Like GearBrain on Facebook
Just like the Google Assistant does with its Voice Match system, Amazon's Alexa has Voice Profile, which serves up personalized information when it recognizes your voice.
Voice Profile is switched off by default, so Alexa will respond to all voices as if it is talking to the primary account holder – in other words, the person who first set up Alexa using their Amazon account.
Read More:
Once Alexa can recognize you, it will call or message your contacts (and not someone else's), deliver your own personalized flash news briefing, cue up your Amazon Music playlists, and even let you buy items from Amazon without saying your voice code to confirm it's you.
With Voice Profile set up, Alexa on every device registered to your Amazon account will recognize you, including all Echo devices, and the Alexa app on your smartphone.
Up to six members of your household can be added, so that Alexa on devices used by the whole family, like an Echo in the kitchen, can deliver the correct information to whoever asks.
Does Alexa really know when it's me?
Without the Voice Match system switched on, Alexa is not listening out for your voice specifically. Instead, when asked to do something personal (like call a contact or send them a message), Alexa will default to the contacts list of the person who first set up the voice assistant (likely the owner of the Echo speaker or display).
In many cases, Alexa's responses and actions don't need to be personalized. For example, when someone asks for the kitchen lights to be switched on, or for the thermostat to be turned up, Alexa doesn't need to know who asked. But if someone asks Alexa to "send Mom a message" or "read out my daily news briefing", then it's helpful for Alexa to know who is asking. This is where Voice Profile comes in.
With Voice Profile switched on, Alexa will address you by name when it's appropriate to do so, and tailor responses and actions to you and your preferences. In the above example, Alexa will send a message to the person listed as Mom in your contacts list, not that of someone else in the household.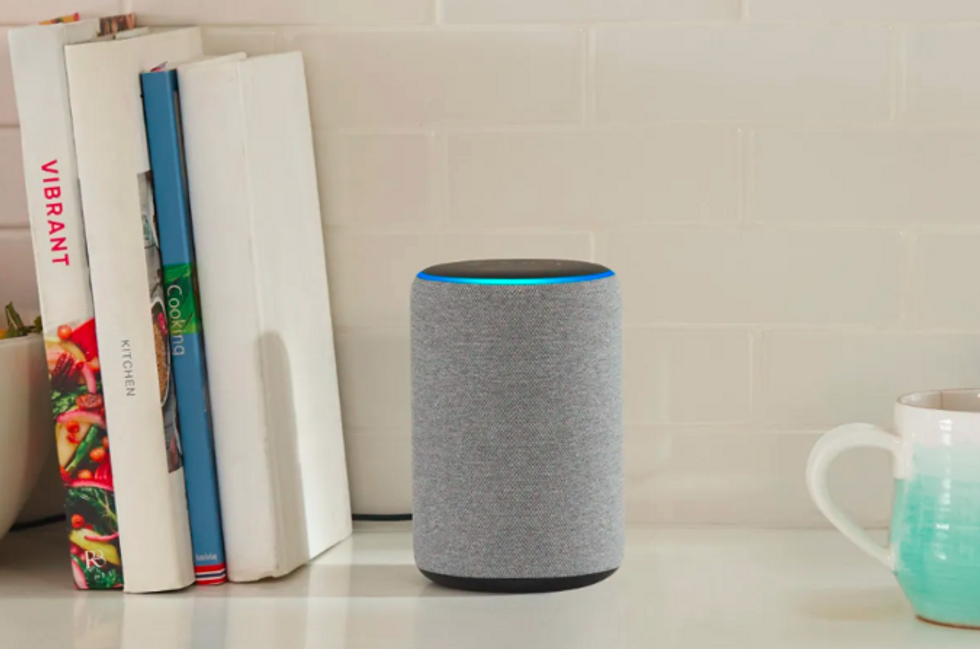 Amazon Echo smart speaker Amazon
How to set up Alexa Voice Profile

Follow these instructions to set up Voice Profile:
Open the Alexa smartphone app
Tap on More, then Settings
Now tap on Your Profile, then Create next to Voice
If you have previously created a Voice Profile, this is where you can delete it and create a new one. This could be useful if you find Alexa is failing to recognize you, or tell you apart from other members of the household.
Tap the Consent button on the next page, and the app will ask you to say several Alexa commands and questions, in a bid to learn your voice. Once complete, Alexa should now be better at telling you apart from others in your home.
You can now check if Alexa recognizes you by saying: "Alexa, who am I?". The assistant should respond by saying it is talking to (your name). It can take 15-20 minutes for Alexa to learn your voice after first setting up Voice Profile, so you might want to wait a while before doing this test.
Voice Profiles can be created for up to six members of your household. They just have to install the Alexa app on their phone, link it to the account of the person who first set up the Alexa device (so they'll need your permission), and follow the instructions above.
Is Alexa Voice Profile secure?
Creating a Voice Profile doesn't stop others from using Alexa. The assistant will still hear its name whenever anyone says it, and initially respond in the same way. Only when you ask for personalized information, will Alexa respond based on who is asking.
As for how Amazon stores and handles the recordings used to recognize your voice, the company states: "If you consent to create a voice profile, we will use recordings of your voice to create an acoustic model of your voice characteristics and store it in the cloud so Alexa can recognize your voice, call you by name, and do more to personalize your experience."
This is a different approach to that of Google and its Voice Match system, which stores the recording on your Google Assistant devices, then uploads this to its server each time it needs to verify who is speaking. The recording is then deleted right after the speaker's identity has been confirmed.
Amazon continues: "Creation of a voice profile is an optional feature and you can withdraw your consent and delete any voice profile you've created by selecting 'Delete my voice' in the Alexa app. If your voice is not recognized for three years, we will automatically delete your voice profile."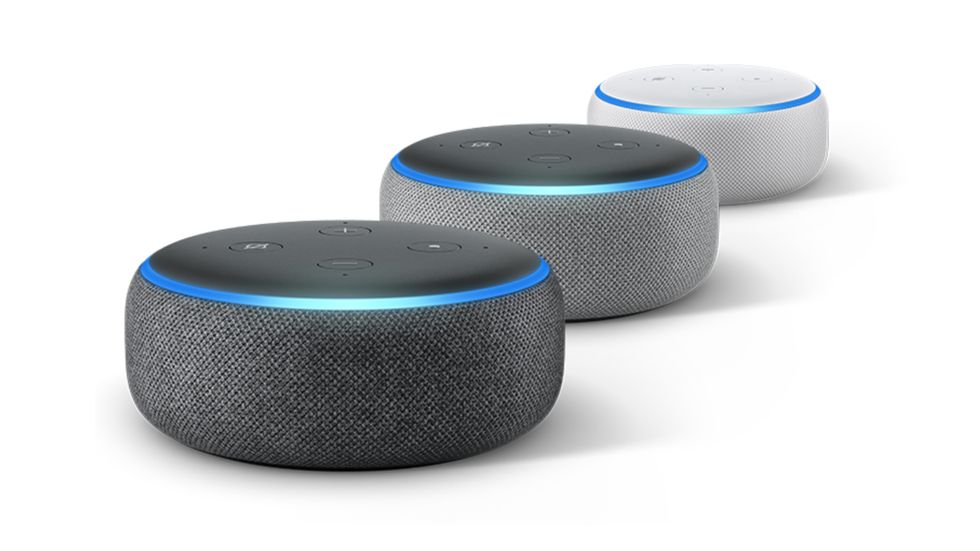 Voice Profile works the same on all devices that have Alexa Amazon
What personalized data does my voice unlock?

If you choose to set up a Voice Profile, then the following Alexa features are personalized for you (or for whoever in your household asks, as long as they too have a Voice Profile).
Alexa Calling and Messaging: With Voice profile, Alexa will access the contacts list of the person whose voice it recognizes
Flash Briefing: Alexa will read out the news headlines as per the order you have created in the Alexa app
Shopping: If Alexa recognizes your voice, you don't need to say your voice code to complete purchases made by speaking to the assistant
Music: If you have the Amazon Music Unlimited Family Plan, Alexa customizes music playback based on who is speaking to it
Can I authorize payments with my voice?
As above, yes. Once you have created a Voice Profile, you can ask Alexa to buy items from Amazon without needing to say your voice code to confirm the purchase. If someone who Alexa doesn't recognize tries to make a purchase, it will ask for the voice code of the primary Amazon account (in other words, the code to your account, used to stop others from buying without your permission).
Check out The GearBrain, our
smart home compatibility checker
to see the other compatible products that work with
Amazon Alexa enabled devices.
Echo Frames - Eyeglasses with Alexa - Black - A Day 1 Editions product
7 Tips Everyone Needs to Know About How to Use Amazon Alexa and Google Assistant Enabled Devices www.youtube.com
Like GearBrain on Facebook