Amazon is no stranger to experimenting with where Alexa should fit into our lives, with the answer often being "everywhere".
In 2019, the company launched a pair of experimental products to see if it made sense to put Alexa in a ring and a pair of glasses. Both were made available to a limited number of Amazon customers as a trial.
Read More:
But while the ring, called Echo Loop, didn't make the grade, an updated version of the Echo Frames has just launched, with new features, improved performance and a higher price, up from $180 to $250.
Crucially, the Echo Frames are now available to everyone in the US, suggesting Amazon is confident it can make a mainstream success of a device that puts Alexa on our faces.
As well as working with Alexa, Amazon says the Echo Frames also support access to Google Assistant and Siri, depending on which voice assistant you use on your smartphone.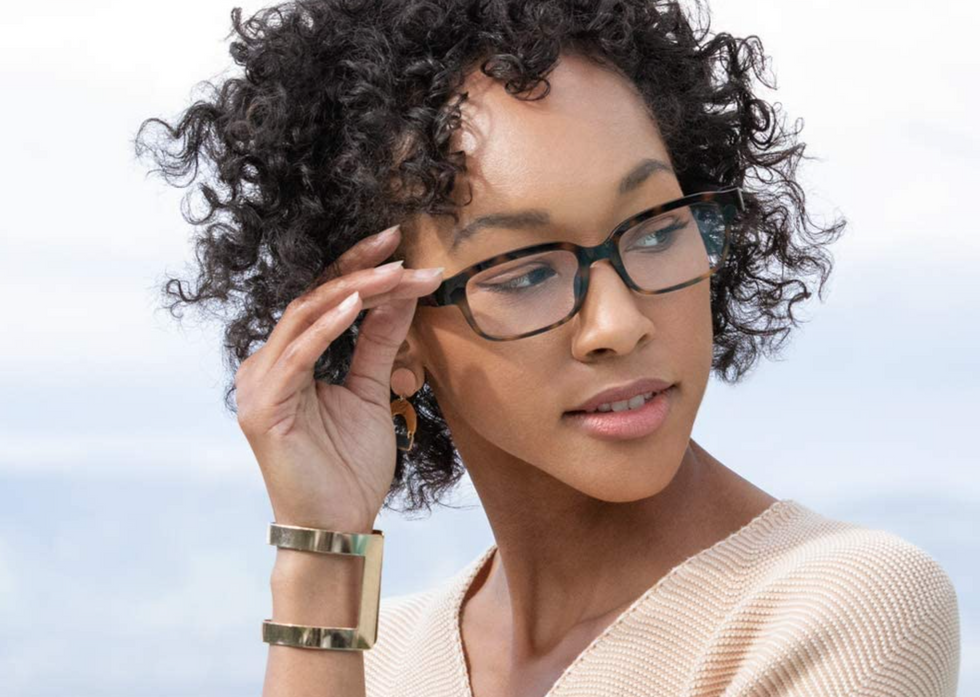 Echo Frames are available in three colours and are compatible with prescription lensesAmazon
The frames, which come with non-corrective lenses but can accommodate prescription lenses, are available in three colors; they include a microphone and discrete speakers for communicating with Alexa, which is connected to via the Bluetooth of your smartphone. They come with a charge cable, plug and case.

Having graduated from Amazon's 'Day One' experimental division, and the first product to do so, the Echo Frames have been updated with 40 percent more battery life. Amazon says this means they can last a 14-hour day at 80 percent volume, if that day includes 20 Alexa interactions, 85 minutes of music playback, 30 minutes of phone calls and 90 incoming notifications. Alternatively, a full battery will deliver four hours of continuous audio playback or 3.5 hours of continuous talk time at 80 percent volume.
Another new feature is how the speaker volume adjusts automatically depending on ambient noise levels, and how the glasses automatically switch off when they are placed upside down (on a table, for example) for three seconds. Amazon says the microphone is designed to only hear the wearer's voice, and can be muted with a double-press of a button.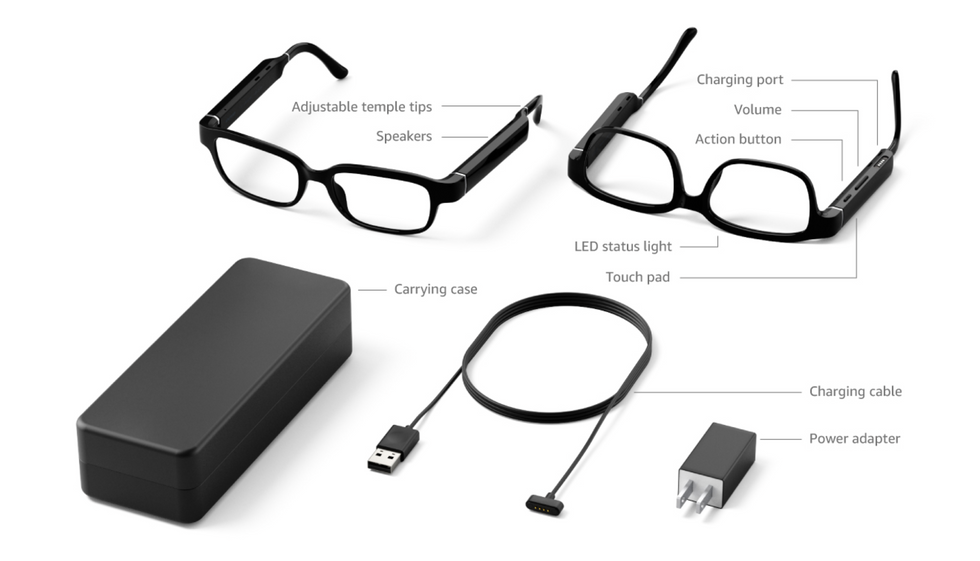 Battery life is a claimed 14 hours, but based on a specific use-caseAmazon
There is a 'VIP filter' for limiting what notifications come through to the Echo Frames and which stay on the Alexa app of your smartphone. That way, you won't be annoyed (and the battery won't be drained by) a constant stream of unnecessary notifications; only calls and messages from your most important contacts will come through.

The three color options for Echo Frames are black, black with a blue lower half, or black with a so-called tortoise pattern, as used by designed glasses. Amazon says the Echo Frames are splash-resistant and made from "eyewear grade TR-90, carbon fiber, and titanium,"
The new Echo Frames are available to pre-order in the US for $249.99 now, and will begin shipping on December 10. Owners of the original model can upgrade for $70.
All-new Echo Frames (2nd Gen) | Smart glasses with open-ear audio and Alexa | Classic Black
Check out The GearBrain, our smart home compatibility checker to see the other compatible products that work with Amazon Alexa enabled devices.
Introduction of The GearBrain, The First Compatibility Find Engine for Smart Devices www.youtube.com