Like GearBrain on Facebook
We all know how important it is to get a good seven to eight hours of quality sleep each night, but sometimes drifting off when we hit the hay can be a real challenge. Stress is a common factor shared by those who struggle to sleep soundly, and sleep experts like Dr Matthew Walker regularly sing the praises of a regular bedtime routine to help us unwind and switch off.
Read More:
Thankfully, part of this routing can be as simple as asking the Google Assistant to play soothing sounds to help you get to sleep. The voice assistant is loaded with 15 different ambient sounds, ranging from running water and rainfall, to distant thunderstorms and white noise.
The sounds can be asked for in a number of ways. To let Google pick which effect to play, say: "Hey/Okay Google, help me relax" or: "Hey Google, play ambient noise". Then, if you want to try something else, you can ask: "Okay Google, what other ambient sounds do you know?"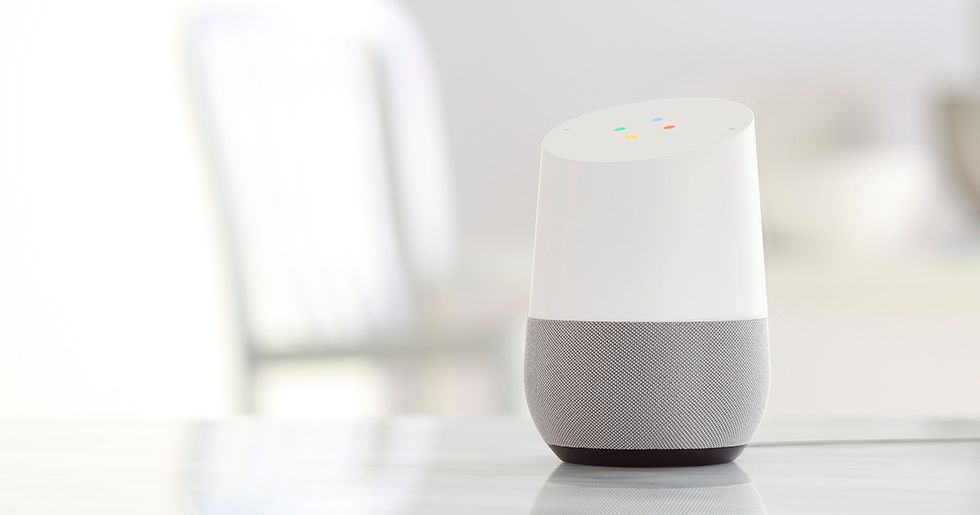 The Google Assistant has 15 ambient sounds to choose fromGoogle
If white noise is more your thing, then just say: "Hey Google, play white noise"
Alternatively, you can ask for Google Assistant to play a specific sound. These include crackling fires, roaring rivers, the distant wildlife of a forest, or weather like rain and thunderstorms.
All of Google's ambient sounds can be played by all Google and Nest smart speakers and displays. This includes the Google Home, Home Mini and Home Max, plus the Nest Mini, Google Home Hub, and Nest Hub Max. Alternatively, you can ask the Google Assistant on your smartphone, then have the sound play through the phone's speaker, earphones, or through a Bluetooth-connected speaker.
The full list of ambient sounds, published by Google itself, is as follows:
Relaxing sounds
Nature sounds
Water sounds
Running water sounds
Outdoor sounds
Babbling brook sounds
Oscillating fan sounds
Fireplace sounds
Forest sounds
Country night sounds
Ocean sounds
Rain sounds
River sounds
Thunderstorm sounds
White noise
How Google Assistant can help children get to sleep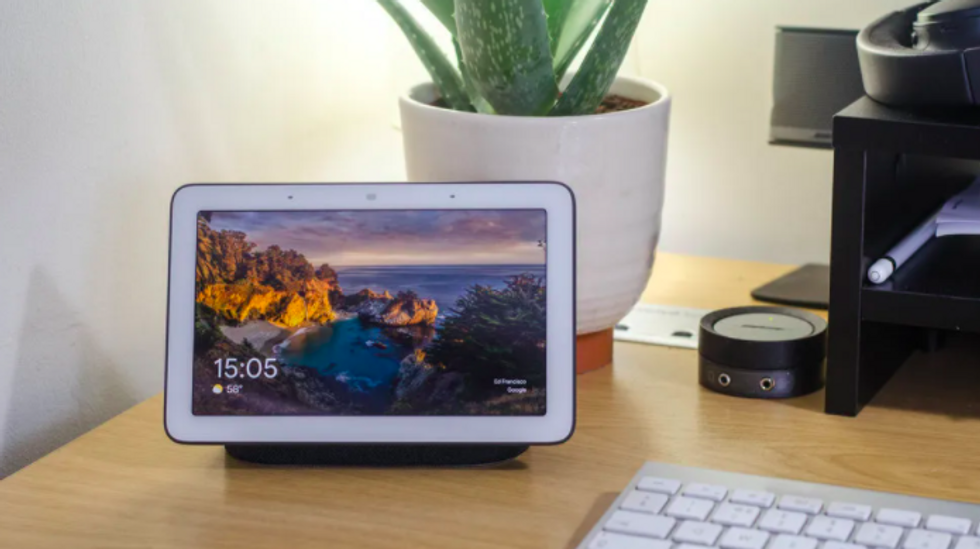 Google Nest Hub Google
As well as playing ambient sounds, the Google Assistant also has access to a range of children's stories and lullabies. We know that asking an AI to read your child a bedtime story is a bit like something from Black Mirror, but your kids might well enjoy it.
When asked to read a bedtime story, the assistant picks out stories from Google Play Books and Storynory, and you can pick titles that range from three to 10 minutes. Options include fairy tales, quirky stories, or stories based on popular kids' TV characters.
Alternatively, ask the Google Assistant to sing a lullaby and it'll sing classics like Twinkle, Twinkle Little Star, and Rock-a-bye-Baby (which has thankfully been reworded with a less traumatic ending).
Sleep Sound Options on Google Assistant Enabled Smart Speakers and Displays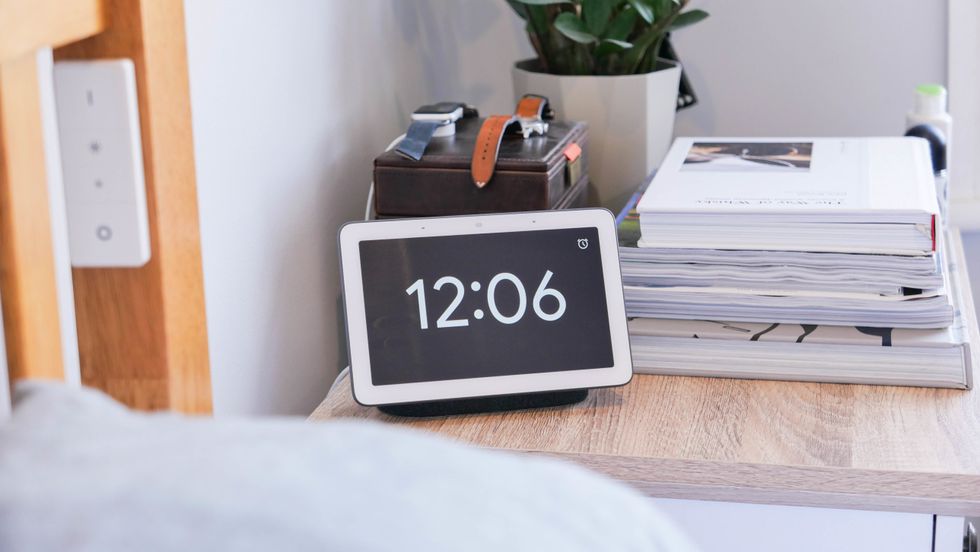 All Google and Nest speakers and displays can help you sleep GearBrain
Finally, there are some third-party options to consider. One if the most popular is called Sleep Sounds, by Healing.fm. This voice app includes 45 hour-long sleep sounds like thunderstorms, rain and lullabies. They can all be set to an endless loop, if you want to keep the sound going all night.
Sounds include:
Rain
City Rain
Forest
Fireplace
Cafe
Ocean
Frogs
Crickets
Birds
Waves
Pink noise
Waterfall
To open Sleep Sounds, just say: "Okay Google, talk to Sleep Sounds" or "Hey Google, ask Sleep Sounds for rain", or whichever sound you want to listen to.
You can learn more about what smart home devices work with Google Home or Home Mini by visiting GearBrain's compatibility find engine for smart devices.. It will show you all the smart devices compatible with Google Assistant enabled devices.

How to Find Products in The GearBrain, Our Compatibility Find Engine for Smart Devices www.youtube.com
Like GearBrain on Facebook