Amazon's domination of the U.S. smart speaker market will continue through 2020 and 2021, as it holds onto a 70 percent share, over double that of second-place Google.
This is according to a new eMarketer report, which states that Echo speakers with Alexa took up 72.9 percent of the market in 2019, up slightly from 70.9 percent the year before. For 2020 that figure is expected to dip to 69.7 percent, then to 68.2 percent in 2021.
Read More:
Despite the expectation to fall slightly, Amazon is realistically expected to hold onto a share of the market more than double the size of its closest rival, Google. Part of that dominance may also be attributed to the fact that Alexa works with more smart home brands than Google Assistant.
All-new Echo (3rd Gen) - Smart speaker with Alexa - Twilight Blue
According to the eMarketer data, Google and its Nest and Home smart speaker range held a 31.1 percent share of the US market in 2019, which will only grow to 31.7 percent in 2020 and 32 percent in 2021.
Meanwhile, Apple has been thrown into the 'other' category by eMarketer, where it is joined by smaller brands like Harman Kardon, Invoke and Sonos. This segment made up 17.9 percent of the US smart speaker market last year, and is only forecast to grow to 18.8 percent by 2021.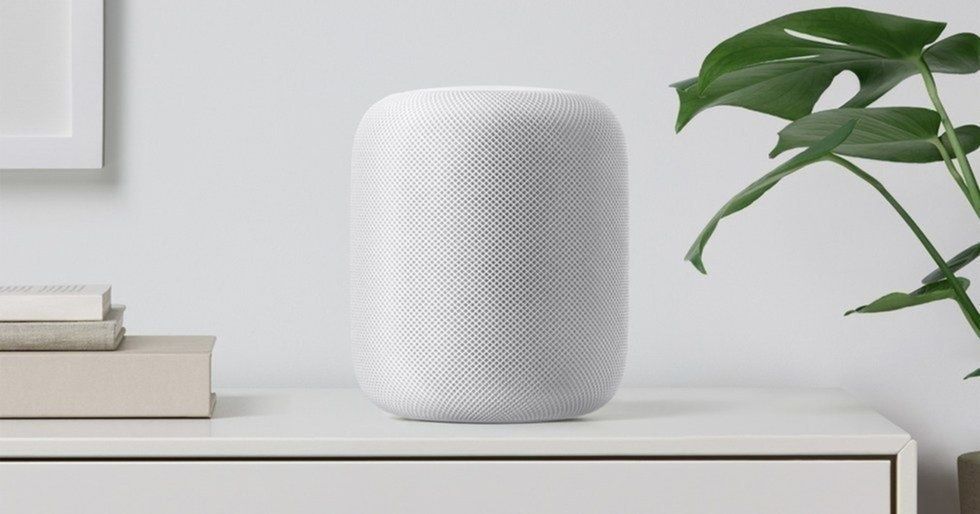 The Apple HomePod is part of the 'other' category which has an 18.9 percent share of the US smart speaker market Apple
eMarketer had expected Google and Apple to close the gap with Amazon more than they have.
"Since Amazon first introduced the Echo, it has built a convincing lead in the US and continues to beat back challenges from top competitors...We had previously expected Google and Apple to make more inroads in this market, but Amazon has remained aggressive," said Victoria Petrock, the company's principal analyst. "By offering affordable devices and building out the number of Alexa skills, the company has maintained Echo's appeal."

Smart speaker growth in the US is expected to fall generally in the coming years, eMarketer says, but only because voice assistants like Alexa and Siri will begin to appear in even more places, like the car and other smart home devices. We have already seen Alexa make its way into light switches, for example.
eMarketer estimates there will be 83.1 million smart speakers users in the US in 2020, representing growth of 13.7 percent from 2019. However, growth is expected to slow into the single digits in 2021, as voice assistants spread to devices beyond smart speakers.
"Smart speakers were designed as entry-level devices to get more people used to voice-controlled technology," Petrock said. "Over time, we'll see slowing growth in the number of smart speakers as people turn to voice assistants built into other things within homes, vehicles and on-the-go. Amazon's next challenge will be to maintain its dominance in these other environments as well."
Check out The GearBrain, our
smart home compatibility checker
to see the other compatible products that work with
Google Assistant
and
Amazon Alexa enabled devices.
Introducing Echo Show 8 - HD 8" smart display with Alexa - Sandstone