Like GearBrain on Facebook
When it comes to cord-cutting, severing ties with your cable company and instead watching movies and TV through streaming services, two of the biggest options are Amazon and Roku.
As well as being a retail giant and parent to Alexa, Amazon has its Fire TV service. This is available on some 'Fire TV Edition' televisions, but for this article we will focus on the Fire TV platform available on the company's various streaming devices. Amazon also creates its own content and makes it available through the Prime Video service, available only to Prime subscribers
Read More:
In the other corner we have Roku, a company that focuses entirely on streaming TV and hardware. It has no premium subscription service and doesn't produce its own content, and as such is one of the only agnostic streaming platforms around. Roku provides access to almost all streaming services and sells a wide range of hardware from sticks to sound bars.
Here is how the two systems compare to help you decide which is right for you.
Amazon Fire TV vs Roku: Hardware options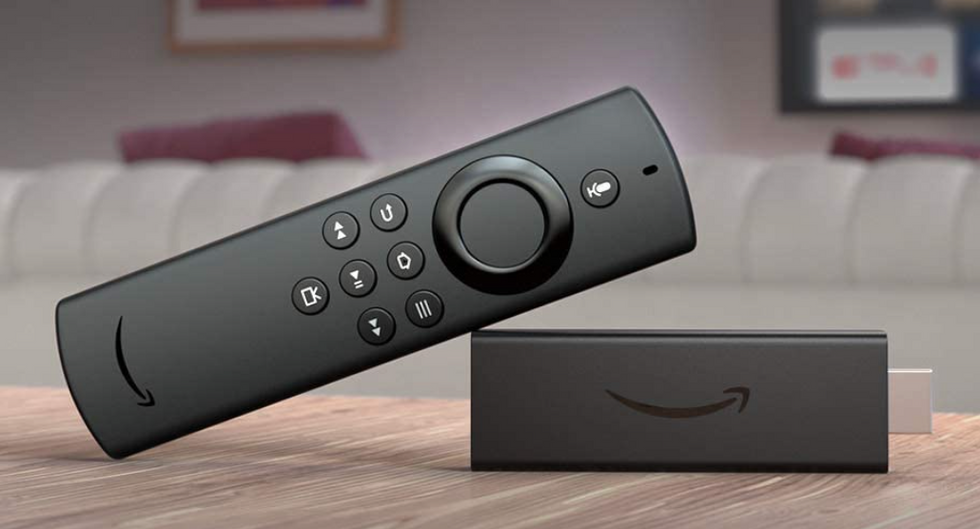 The Amazon Fire TV StickAmazon
At the entry level, Amazon sells the $30 Fire Stick TV Lite. This stick provides access to content in Full HD (but not Ultra HD, also known as 4K). It supports HDR, HDR 10+ and HLG picture standards, has 8GB of storage, and is powered by the same quad-core processor as Amazon's other Fire Sticks.

Last updated in 2020, it has a remote with integrated Alexa, which can be spoken to with the press of a button and by using its integrated microphone.
Next up is the $40 Fire TV Stick, which is almost identical to the Stick Lite apart from its inclusion of volume buttons to control your TV or sound system. That way, you can potentially ditch the TV remote and only use the Amazon Fire TV remote to control the TV and the Stick. This model also has support for Dolby Atmos, so if you use it with a compatible sound system you will get to experience Dolby's best surround sound format.
Above this sits the $50 Fire TV Stick 4K and, you guessed it, this is just like the Stick but can stream content in 4K Ultra HD resolution. It also has support for Dolby Vision which the regular Stick misses out on.
Amazon's flagship Fire device is the Fire TV Cube. This cube-shaped device has support for Ultra HD, HDR10+, Dolby Vision and Dolby Atmos, but also has microphones on the box itself for interacting with Alexa. That way, you can speak to Alexa on the Cube as you would on any of Amazon's Echo smart speakers. The $120 Cube also has a more powerful processor, 16GB of storage and integrated Ethernet support, whereas the Sticks require a $15 adaptor. At more than twice the price of the Stick 4K, the TV Cube is relatively expensive for a streaming box and should only really be considered if you want to add the equivalent of an Alexa smart speaker to your TV room.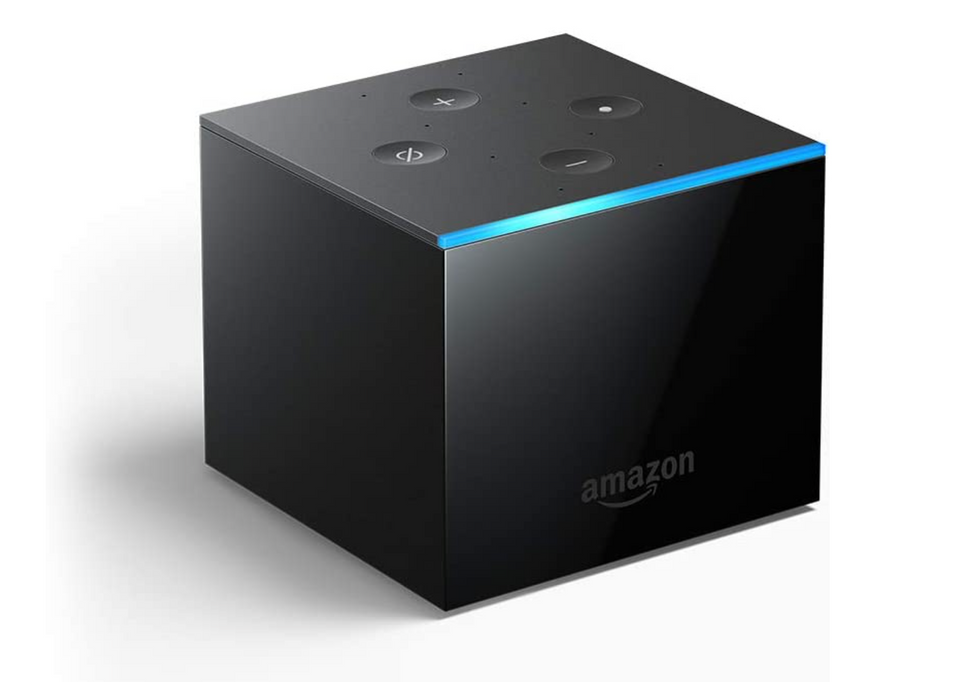 Amazon Fire TV CubeAmazon
Now for Roku. This system is available on some televisions, but we will stick to the company's standalone products for this article – and there are a lot to pick from.
First, and for just $25, there is the Roku Express. This streams in HD and has a simple remote with no voice control capabilities. Next up is the $35 Roku Premiere, which has support for 4K and HDR. Both of these devices are small boxes rather than sticks and are designed to sit next to or under your TV.
Above this sits the Streaming Stick+, which as the name suggests is a stick. It has 4K and HDR support and also comes with an upgraded remote with TV volume buttons and voice search and control functionality. Just say the name of a TV show or movie and Roku will show all available streaming or purchase options.
Next is the Roku Ultra, which is a set-top box that has 4K, HDR and Dolby Vision support, plus a remote with voice control, Dolby Atmos support, enhanced Wi-Fi performance, Bluetooth and wired headphones for connecting to the remote and watching TV without disturbing others.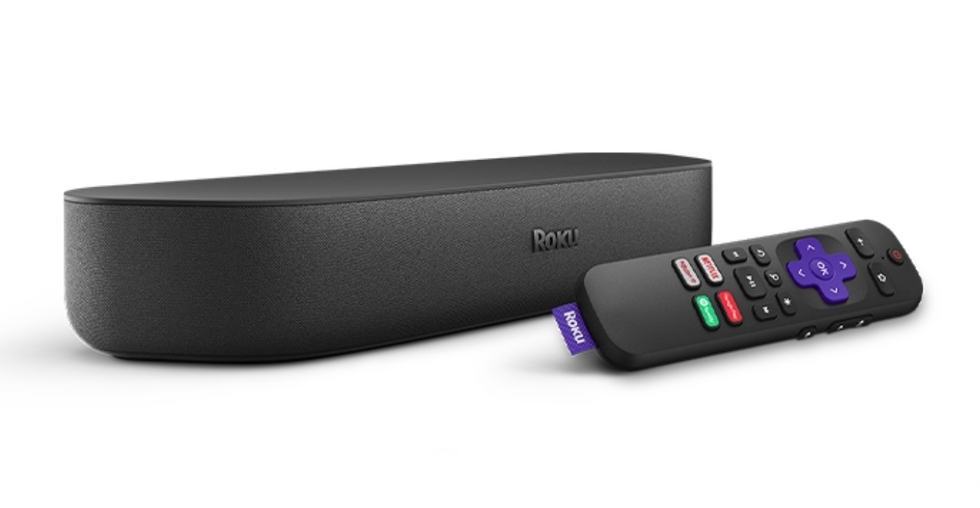 The Roku StreambarRoku
Above this Roku has two sound bars. The Streambar costs $130 and the Smart Soundbar is $180. Both have 4K and HDR support, plus a remote with voice control, Bluetooth and Dolby Audio. The Streambar is compact and designed to sit under smaller TVs in bedrooms and home offices while the larger Smart Soundbar is at home under a larger TV and is suited to the main lounge or entertainment room.

While the Roku smart sound bars are a good option for an all-in-one device, Amazon has a function where its Fire TV devices can use a pair of Echo speakers for stereo sound, and even connect wirelessly to a pair of Echo Studio speakers to create Dolby Atmos.
Amazon Fire TV vs Roku: Key features
As well as providing access to its own Prime Video service, the main feature of Amazon's Fire TV devices is Alexa. Once set up, a press of a button on the remote gets the assistant's attention (instead of saying "Alexa" aloud), allowing you to interact with it like normal.
You can use Alexa to search for something to watch, either by saying the name of a TV show or the genre of movie you want to watch. Alexa can also be used to pause and play content, rewind, fast-forward, skip to the next episode and more.
Away from TV control, Alexa on Fire TV devices works just as it does on Echo smart speakers and displays. This means being able to ask questions, set timers, check the weather forecast and control your smart home devices. Alexa will show key information on the TV screen to help answer your questions, and live video feeds from Ring doorbells and Alexa-compatible security cameras can be shown on the screen too. In a world where most streaming devices work in very similar ways, Alexa integration really helps Amazon's offerings stand out from the crowd.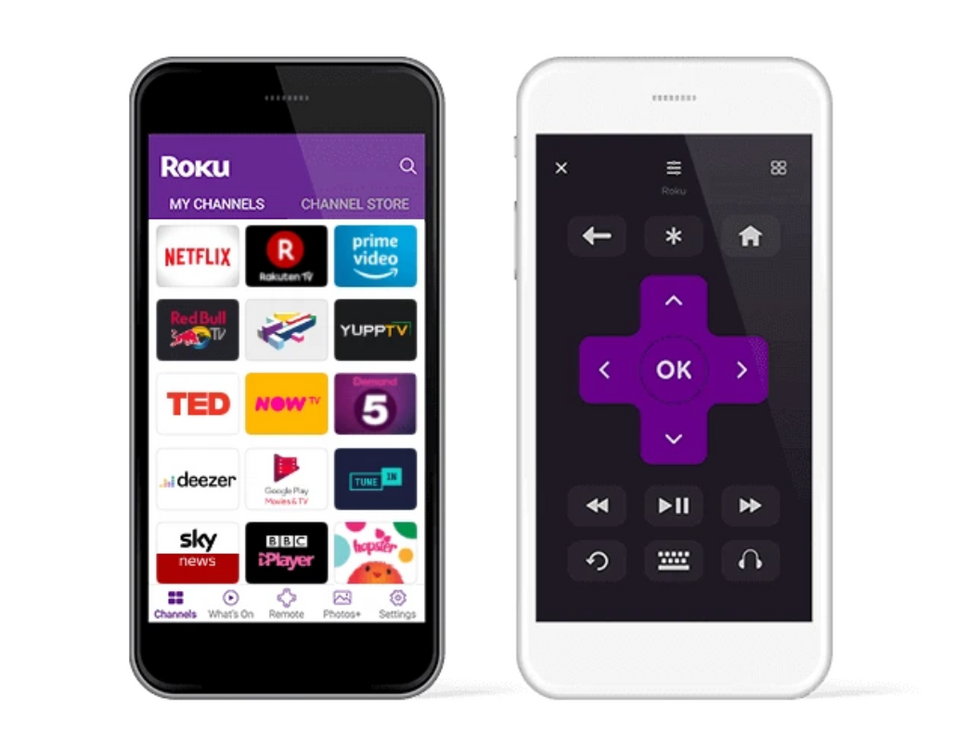 Roku systems can be controlled using a smartphone appRoku
On the other hand, what Roku offers is a system that isn't attached to any one streaming service. Where Amazon has Prime Video, Google has YouTube and Apple has Apple TV+, Roku's devices don't try and promote its own paid-for service, because there isn't one.

This makes Roku agnostic, and with this comes an excellent search system that doesn't try to steer you one way or the other. For example, search for a movie on Roku and you will be shown all of the services from which it is available to you, along with the price, resolution, and options to buy and keep the show if available. That way, you can find the movie you want in 4K or HD, and see where it is offered for the lowest price.
Add in the fact that Roku provides access to almost every streaming service on the planet, and the result is one of our favorite ways to stream.
Amazon Fire TV vs Roku: Available content
As of February 2021, Amazon claims its Fire TV devices have access to 20,000 free movies and TV shows through services like IMDB TV and Tubi TV, plus over 500,000 movies and TV shows through subscription services.
Thousands of these are offered through Amazon's Prime Video service, plus there is the option to buy or rent newer titles. But you'll need to be an Amazon Prime member to access this content, and once you are we find the Fire TV interface likes to promote Amazon's own content above that of others.
If you are already a Prime Video member then buying a Fire TV device makes a lot of sense, as much of Amazon's top content is free to watch with your existing subscription.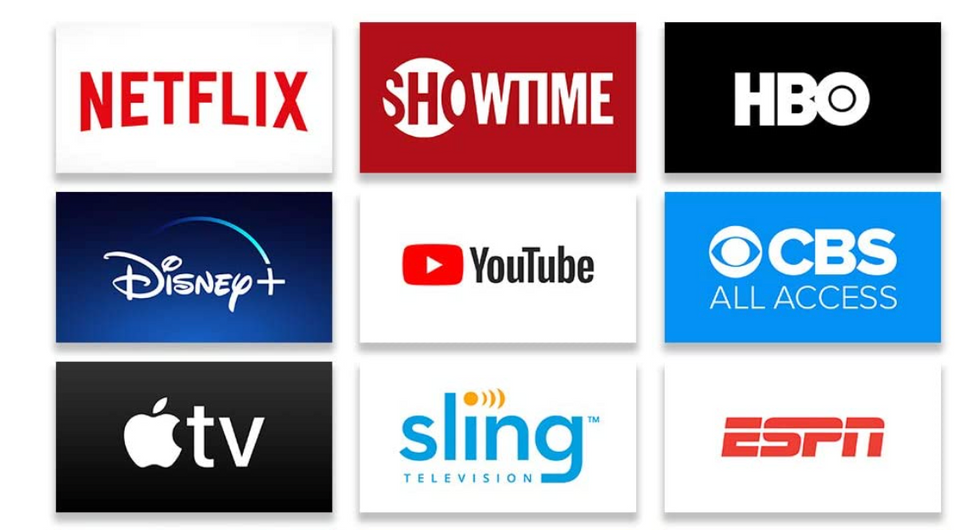 Both systems have access to a wide range of streaming servicesAmazon
Roku also makes the same claim about providing access to over 500,000 movies and TV shows, via the thousands of channels it supports. In Roku-speak a channel is a service like Netflix, YouTube, Apple TV+, HBO Max, or Amazon Prime Video.

Roku doesn't sell its own content, but instead acts as a platform for you to rent or purchase movies and TV shows from others, like Google, Apple and many more. It also provides access to local TV streaming services and subscription sports platforms, plus free content from YouTube and Spotify.
Amazon Fire TV vs Roku: Which is best?
There is no outright winner here, as which you decide on depends on your current situation, budget and what you want from a streaming device. Roku undercuts the cheapest Fire TV stick and offers a couple of compelling sound bars at the top of its range, while Amazon includes the Alexa voice assistant which adds a new dimension to its streaming sticks.
Instead of merely streaming content to your TV, the addition of Alexa turns the device into a way to check on your security cameras, control smart home devices and more.
But if you don't have any smart home devices – or use a platform other than Alexa to control them – a Fire TV device will have less value to you. SImilarly, if you have a Prime subscription then Fire TV makes a lot of sense, but if you don't then a Roku device could be the way to go.
From Your Site Articles
Related Articles Around the Web
Like GearBrain on Facebook