Like GearBrain on Facebook
When it comes to smart speakers, most people are buying those from Amazon and its Echo line. Two-thirds of homes with a voice assistant speaker use one that has Alexa chatting to them from inside, compared to just one-third who lean towards Google Assistant. But no matter which voice you want speaking to you inside your home, it's almost a sure bet you're going to continue to buy devices that fit into that eco-system, and work with that voice assistant.
Those are the findings from research house Parks Associates, which reports that 97 percent of homes with smart speakers only own devices from that same brand.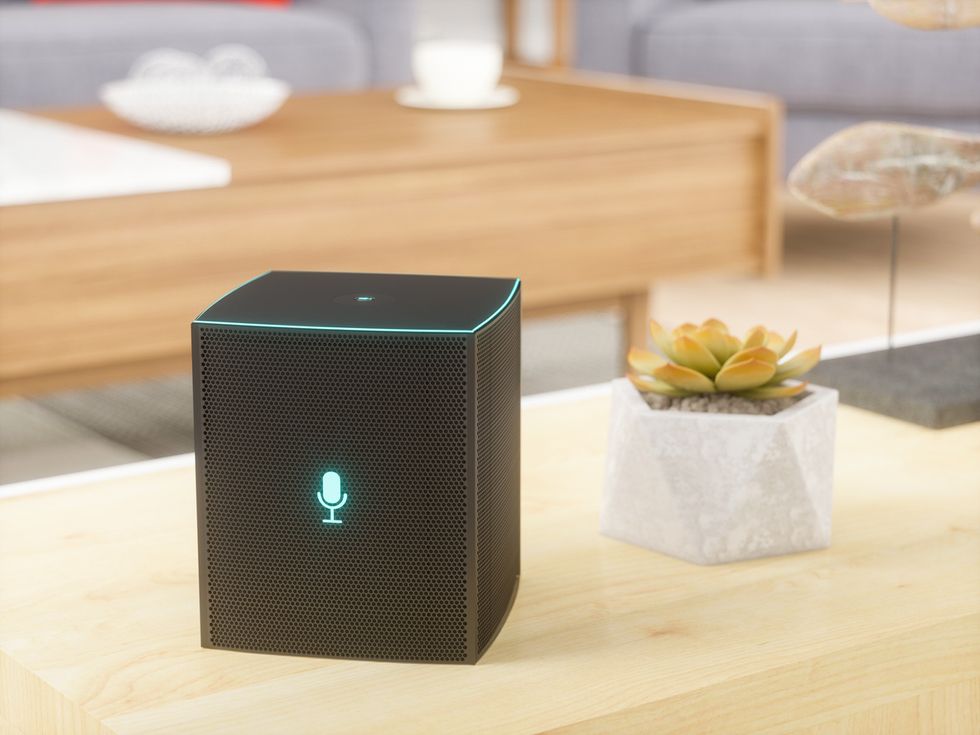 Once we buy a smart speaker, we tend to buy more devices from that same brandiStock
Read More:

The United States leads in the percent of internet users who have a smart speaker in the world. More than one-quarter — 26 percent — of those with internet connections use a smart speaker in the U.S., followed closely by 22.4 percent in the United Kingdom. and 18.2 percent in Canada, according to 2019 data from eMarketer.
Cheaper first
Most homes that have a smart speaker start with the cheaper device — like an Echo Dot or a Google Home Mini. They're priced the lowest, and they also just physically smaller, able to be tucked into a corner of a kitchen, living room and even a bedroom table. Amazon and Google also dip prices on these speakers several times a year, making it easy to pick one up for less than the price of a pizza.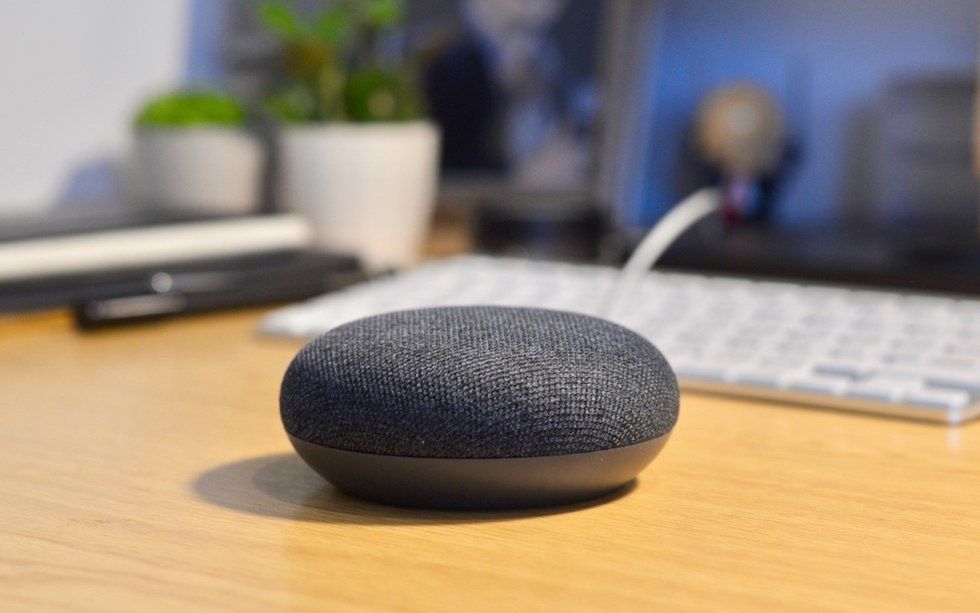 Google and Amazon often drop the price at points during the year on their lower end smart speakers assets.rbl.ms
They're also the product that gets consumers hungry for more smart devices, believes Parks. Once someone buys a less expensive speakers, they're may be more likely to buy a more premium consumer electronics (CE) device, with 16 percent spending of U.S. broadband households spending more than $1,000 on CE products in the past year. That may include laptops, TVs, sounders or more expensive smart speaker devices like the $400 Google Home Max, a $180 Echo Show, or the $350 Apple HomePod for those who prefer to work within HomeKit.
"Smart speaker owners are increasingly adopting multiple devices in various rooms of the household," said Kristen Hanich, Parks Associate senior analyst. "Device makers can leverage this tendency toward repeat and extra purchases to bundle new and premium products with smart speaker sales."
Check out The GearBrain, our smart home compatibility checker to see the other compatible products that work with Google Home and Home Mini as well as Amazon Alexa enabled devices.
What You Need To Know About Smart Speaker Assistants www.youtube.com
Like GearBrain on Facebook