During its annual WWDC software event this week, Apple made some key announcements for its position in the smart home.
The most important of these – and perhaps the biggest surprise of the day – is that Siri will be coming to third-party smart home devices later in 2021, including smart thermostats.
Read More:
Until now, Siri has only ever appeared on Apple's own devices. But updates to HomeKit announced during the WWDC keynote on June 7 mean the voice assistant will appear on products from other manufacturers.
A full list of Siri devices isn't available just yet, but a demonstration during the WWDC keynote featured an Ecobee thermostat. Apple also announced its support for Matter, the wireless connectivity and communication standard designed to improve smart home systems. Other companies to support Matter include Google, Amazon and Samsung.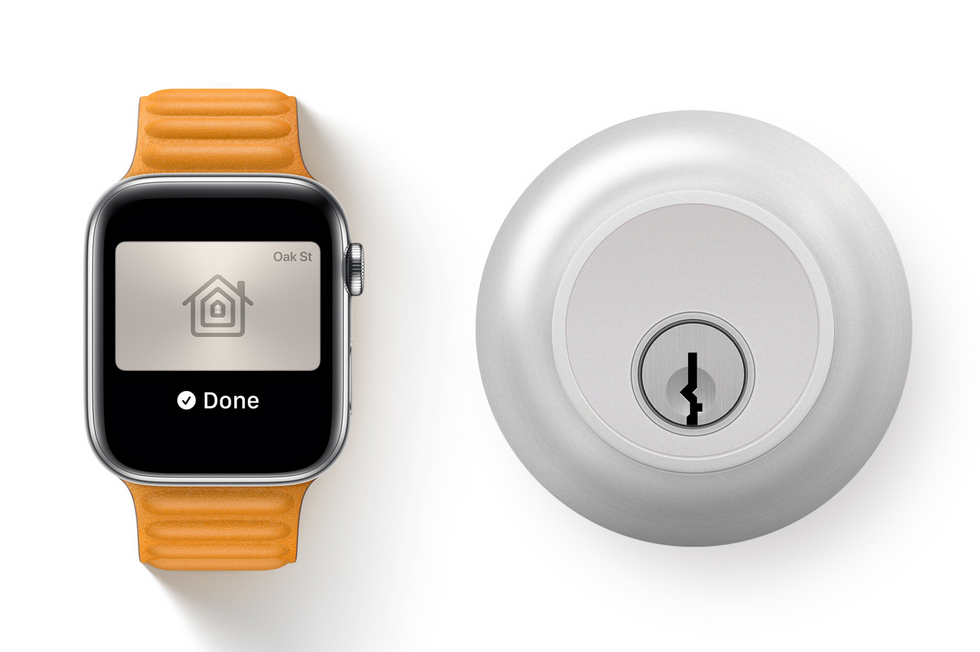 Smart lock control is coming to the Apple Watch and iOSApple
As well as Siri on third-party products, Apple today announced a handful of useful smart home improvements due out in the fall. These include the ability to view several security camera feeds on an Apple TV at once, and to control certain smart home devices from the Apple TV – such as turning the outside lights on when viewing them from a security camera.

Apple is also allowing smart door locks to work with its Wallet app for iPhone and Apple Watch. This means compatible door locks will automatically open as your approach them with your iPhone nearby, and lock as you walk away.
The Apple Watch is also getting a couple of new smart home features in the fall. These include support for the HomePod's intercom feature, and a way to view the live feed of your HomeKit-compatible video doorbell when it is rung.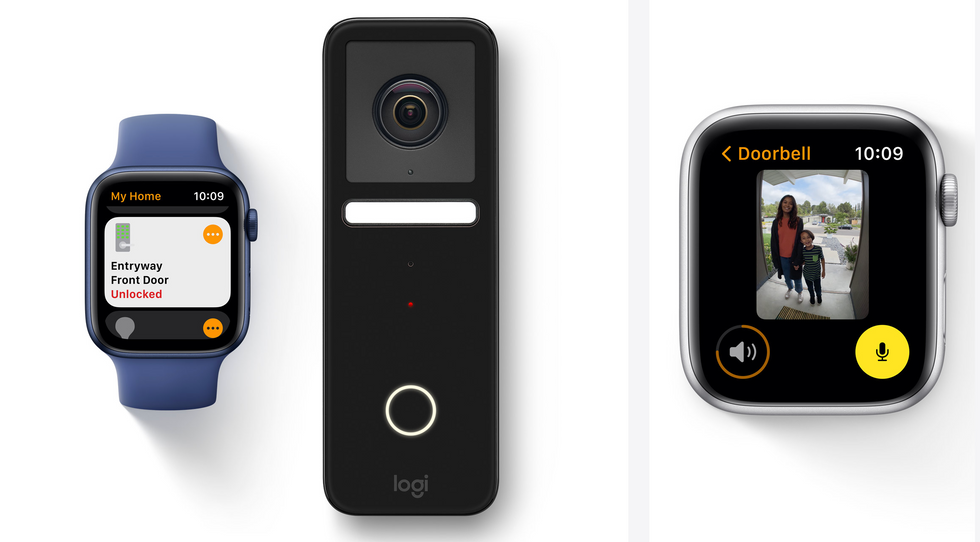 Live video doorbell feeds are coming to the Apple WatchApple
As for entertainment, Apple said today how the HomePod Mini will be updated to work with the Apple TV. A pair of the smart speakers can be used for stereo sound for an Apple TV 4K streaming box. This function also works with the now-discontinued Apple HomePod.

It will also soon be possible to control an Apple TV by speaking to the Siri of a nearby HomePod Mini; for example, you can ask Siri to play the latest episode of a TV show, and the Apple TV will fire into life.
It has been rumored that Apple would use WWDC to rebrand its HomeKit system as homeOS, giving it the same naming convention as iOS, tvOS and macOS, but that did not happen. That said, we welcome Apple's continued approach to the smart home market and we look forward to seeing what Siri-compatible devices will be launched later in 2021 and beyond.
Check out The GearBrain, our smart home compatibility checker to see the other compatible products that work with Apple HomeKit enabled devices.