Google Maps just made parking that much easier by adding the ability to pay for street parking right through the app. That feature is Android only for now. While support for iPhones is coming, there are independent apps that also let you find parking spots in garages and lots, compare prices in some cases and they pay in advance.
Not every app is going to work in every location. Many focus on major cities — think Atlanta to Seattle, Los Angeles to New York City. But if you're someone who prefers their own car to public transportation, and doesn't want to circle around finding a spot, one of these apps is likely to help you shave some time, and even possibly a few dollars as well.
While they all work with iPhones, many also work on Android devices too, which we've highlighted below.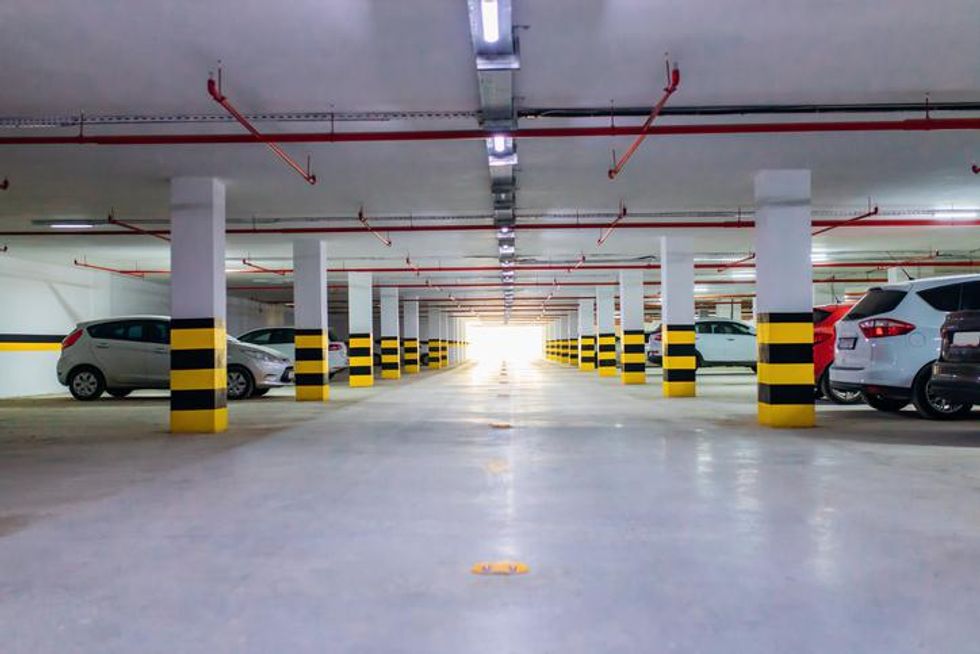 Apps can help you find spots in major cities — some in Europe as well.iStock/Getty Images
Best Parking

This app works not only in some major metropolitan cities, but also at airports including Chicago's O'Hare, Los Angeles International Airport, Dallas/Fort Worth International Airport and the big three in the New York City area: Newark, La Guardia and John F. Kennedy airport.
The app lets you find a spot, reserve it and then book and pay for a space as well. And you can download it for both iOS and Android device.
SpotHero
Spot Hero not only finds parking spots in garages in cities and airports, but you can find valet options too. You can enter the date you need into the app as well, letting you pre-book in advance if you know a doctor appointment is coming up, for example, or you need a spot for your car at the airport for a trip.
The app finds parking options in more than 24 major cities including Washington, D.C. And yes, you can also use this on both iOS and Android phones.
ParkMobile
Park Mobile shares a lot of the same features as SpotHero and also one that Google just added to its parking option — the ability to extend your time right in the app.
The app also works in more than 350 cities in the U.S., which means you don't have to live in a major metropolis to make use of this service. It covers airports and big lots of course, but also sports stadiums, universities and even street parking in some areas. And if you're someone who occasionally forgets where they've left their car, there is a "Find my car" feature which helps you locate your wheels.
ParkMobile features 24/7 customer service and works on iOS devices as well as Android.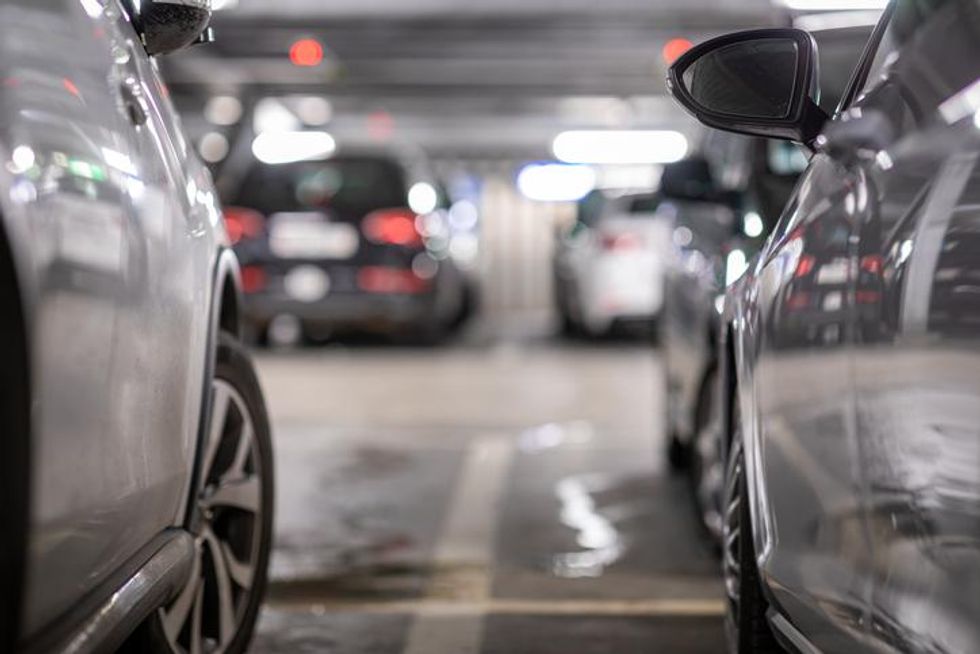 Can't find your car? Some apps have location finders to help you locate your wheelsiStock/Getty Images
ParkWhiz

ParkWhiz lets you compare pricing of different lots right in the app, and the company says you can save up to 50 percent of pricing as well if you book in advance.
The app works in primarily major cities including Boston, Los Angeles and New York, but also Toronto in Canada, as well as locations like ski resorts. This app works on iOS devices as well as Android, although recent reviews on Google Play seem to indicate some trouble with the app.
ParkMe
ParkMe expands your parking reach beyond the U.S. and Canada to major European cities as well from Prague to Munich, Rome to London. The app lets you check out daily and monthly parking rates, you can also get directions to the nearest driveway for a garage — not just the street address.
ParkMe is a bit confusing when searching for it on Google Play or the App Store. There are multiple ParkMe versions for specific cities. But the main app is called Park Me Parking for iOS or INRIX ParkMe for Android.
The Parking Spot
Frequent flyers should know about The Parking Spot, an app that focuses on finding parking options at 38 locations including Newer Library International, Denver International Airport, and Nashville International Airport.
The app even has a frequent user program, so the more times you book, the more points you earn towards free parking. You can also use the app to see shuttles on their way to you — and to the airport. The Parking Spot is available for both iOS and Android devices.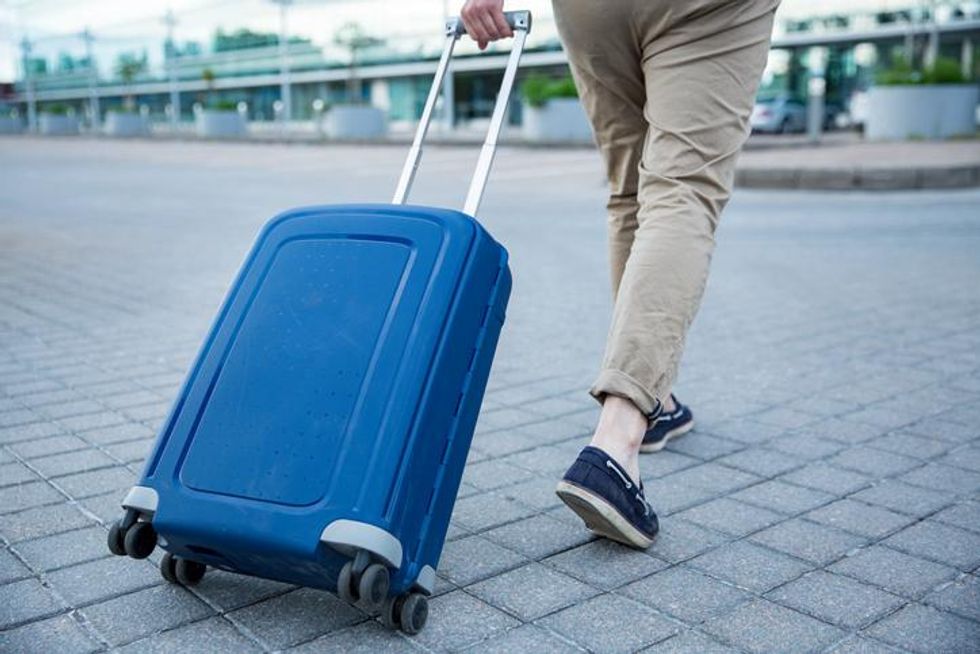 Airport lots can be booked, even in advanceiStock/Getty Images
PreFlight Airport Parking

Here's another parking app focused specifically on airport parking lots. You can only book at eight locations, including Chicago O'Hare and Boston Logan International Airport.
You can pull up maps and directions to the lot where you've reserved parking, and this app also has a loyalty program where you can earn points and then apply them to future parking. And yes, both iOS and Android devices win here.
iParkit
With iParkit you can choose how you want to find and pay for spots, selecting a prepay option where you reserve a parking location, or just pay as you go, bringing up a QR code in the app which can be scanned as you enter a garage.
The app has a smaller footprint, and works one in Chicago, Baltimore, Minneapolis, Philadelphia and Pittsburgh — and only at garages owned by iParkit. And yes, in addition to work on iOS devices, the app also works on Android too.
Parclick
With Parclick, you can find and then pay for parking in more than 250 cities and more than 1400 parking lots across Europe. The app promises to help you save upwards of 70 percent on published prices, and you can find parking not just for a car, but also a motorbike and a van.
You can select to find parking near airports, ports and train stations, and the app also says it can work on parking street meters as well. Download this for iOS and also Android devices as well.