Tech toys are great ways to get kids engaged with science, and still be crazy fun. GearBrain is going to show off our favorite picks of the year for children during our Facebook Live next week on Tuesday, November 20.
We'll have on hand robots kids can build themselves, blocks that teach them the basics of coding and paper planes they can fly through a smartphone app. How about a guitar children can construct and play — but teaches them (shhh!) about the physics of amplitude and frequency? Or a robot that's transparent so kids can see how parts came together to make something roll across the floor.
What's great about our picks this year is that we know every single one of them is fun — because we've tried them all. We've built them, played with them and tested how well they stand up to repeated use.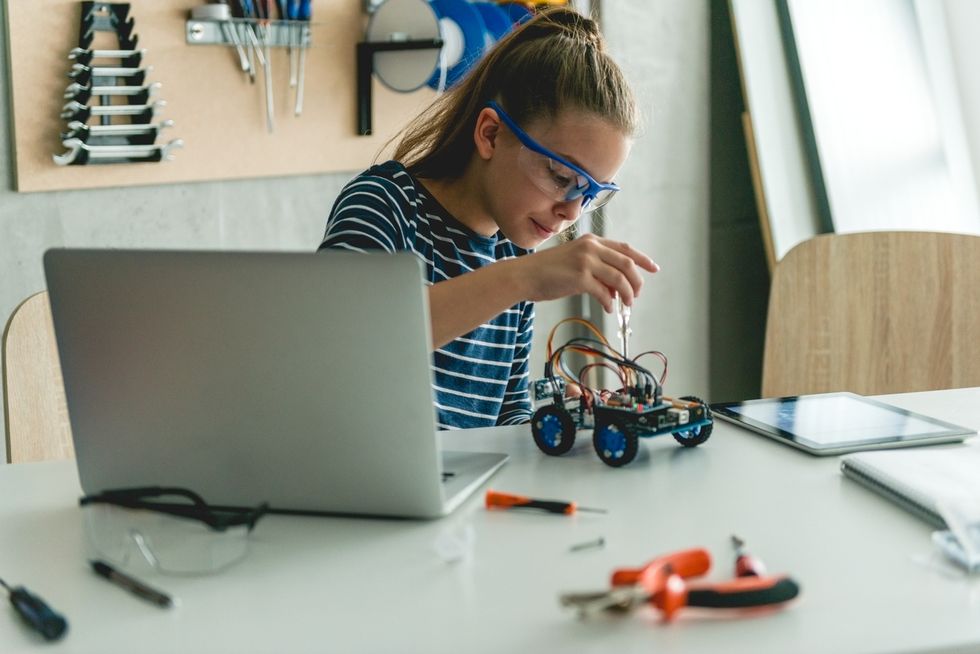 iStock
We'll also mention a few upcoming Black Friday deals for some of these toys — helpful if you decide to pick one up for the holidays.
Kids may be absorbing some of the science, technology, engineering and mathematics (STEM) skills we're sure you've heard about with these toys. But they won't know it. Instead, they'll be getting lost in the creative play that makes childhood the great playground of learning it is meant to be.
So tune in to GearBrain's Facebook Live on Tuesday, November 20, 2018 at 2 pm ET, and bring your questions. We're happy to answer what we found, and liked, about our favorite tech toys during our show.