Like GearBrain on Facebook
While fun to fly in your backyard, drones — in some cases — are turning into a public menace, one that needs to be managed and controlled. So says Dedrone's first Airspace Security Report, which outlines the "emerging problem" drones are creating. How so? Drones have interfered in rescue missions, fire-fighting and relief efforts following Hurricane Harvey. For every dog rescued by a drone — another drone may be preventing someone from getting the medical attention they need.
Despite rules around where drones can and cannot fly, some pilots of unmanned aerial vehicles make flight decisions on their own — putting others in danger. The Federal Aviation Administration (FAA) certainly thinks so, running a study that showed drones pose a greater risk to commercial airliners than bird strikes, for example.
Dedrone, which provides security systems against drones, believes this coming year will bring to light even more ways these flying machines — particularly those used by hobbyists —can bring harm: to spectators at a sporting event, to companies trying to keep hold of trade secrets and to people, who want to keep things private, in their own home.
That's not to say all drones are dangerous. Companies are adopting drones to survey farming areas, manage traffic and patrol wide open areas, such as animal preserves. These uses are doubling the sales of commercial drones for safety and security by 2019, from $145 million in 2016.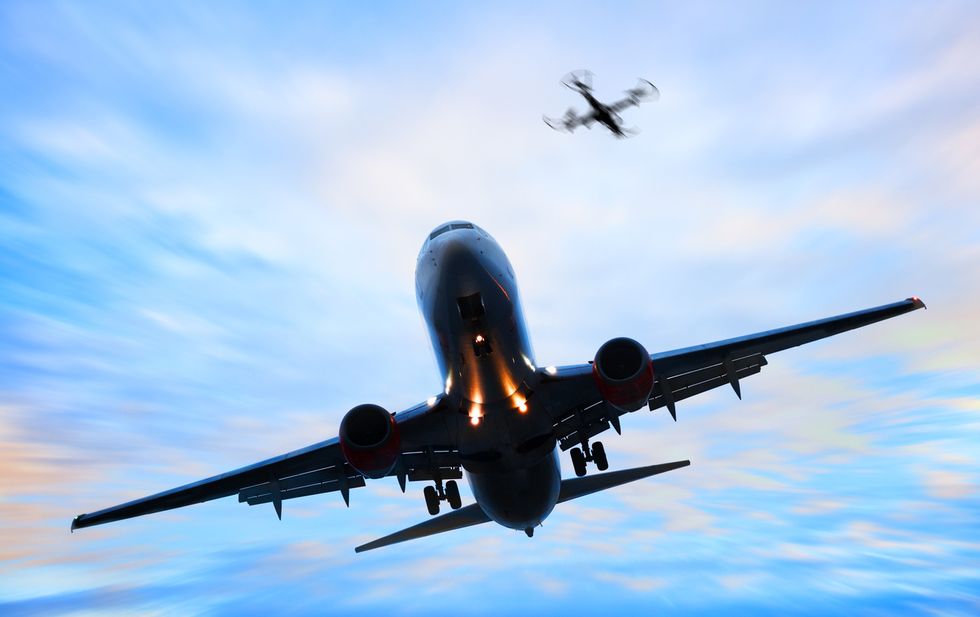 The FAA concluded drones pose more of a threat to airplanes than bird strikesiStock
But hobbyists are a different story. The FAA has already returned its rule requiring registration of small UAVs. And the agency is floating new rules to further button down flights even more, in an effort to force drone pilots to fly fair.
"A game of cat-and-mouse will continue as governments react to new drone incidents and create laws to protect infrastructure and citizens," says Dedrone in its report. "Drone manufacturers and governments will have to work with each other, and not against each other, to ensure pilots understand the risks of their flights and accept the legal consequences if they violate regulations."
Drone makers like DJI, with a secret event set for Jan. 23, certainly think there's still a healthy market for consumer drones. But perhaps get up to speed on what's required to fly a drone — and fly by the rules. If not, don't be surprised if you find yourself, and your drone, downed.

Like GearBrain on Facebook