Dedrone, a company known for anti-drone security platform, has a new system that can detect drone swarms — and also finds them and then tracks their movements. The new feature, DroneTracker 3.5, launches today and is designed mostly for locations like an outdoor stadium or individuals who need an extra layer of monitoring.
Drone swarms are very specific kinds of attacks — they use coordinated groups of drone that work together on a specific mission. Swarms can attack a prison, for example, to try and get items like smartphones and other contrabands to those inside.
Dedrone doesn't care whether they're autonomous — and flown via artificial intelligence (A.I.) — or piloted, or whether they're drones designed for consumers or those that are more advanced. Its new system, the company said, can pick up any of them.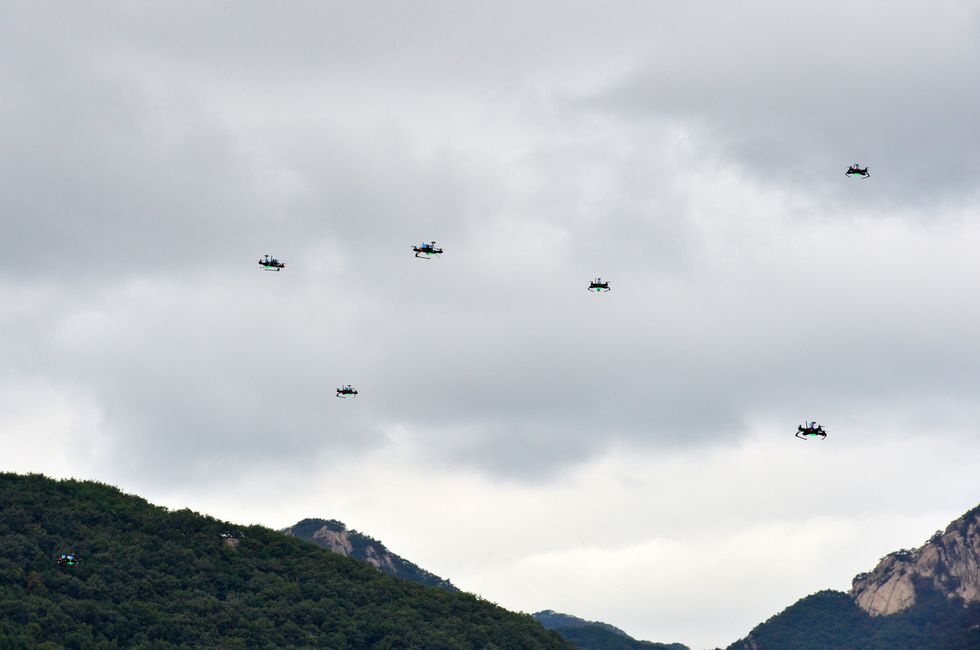 The company has a new system that can detect and track multiple drones at onceDedrone
Drone interference
Founded in 2014, Dedrone works with a number of big clients including the U.S. Department of Defense which tapped Dedrone earlier this year to work with its Defense Innovation Unit Experimental to work on detecting drones flying without permission near military bases or interfering with military aircraft.
Consumer drones, even those flown just for fun, can quickly turn into a nuisance. As Hurricane Florence approached last week, for example, the Federal Aviation Administration alerted drone and unmanned aerial vehicle pilots to stay clear of the airspace around the hurricane, so they wouldn't interfere with any rescue operations.