Father's Day is coming up and your hard-working and always-loving dad deserves more than a barbecued hot dog and another ugly necktie. It's time to go all out and high-tech and show your pop that he raised a good kid. Smart gifts are all the rage, and even your good ole' dad wants in on the action. One-up your siblings with one (or more) of these GearBrain-approved and adored picks, and dad will remember why you're his favorite.
Aerix Black Talon 2.0 FPV micro drone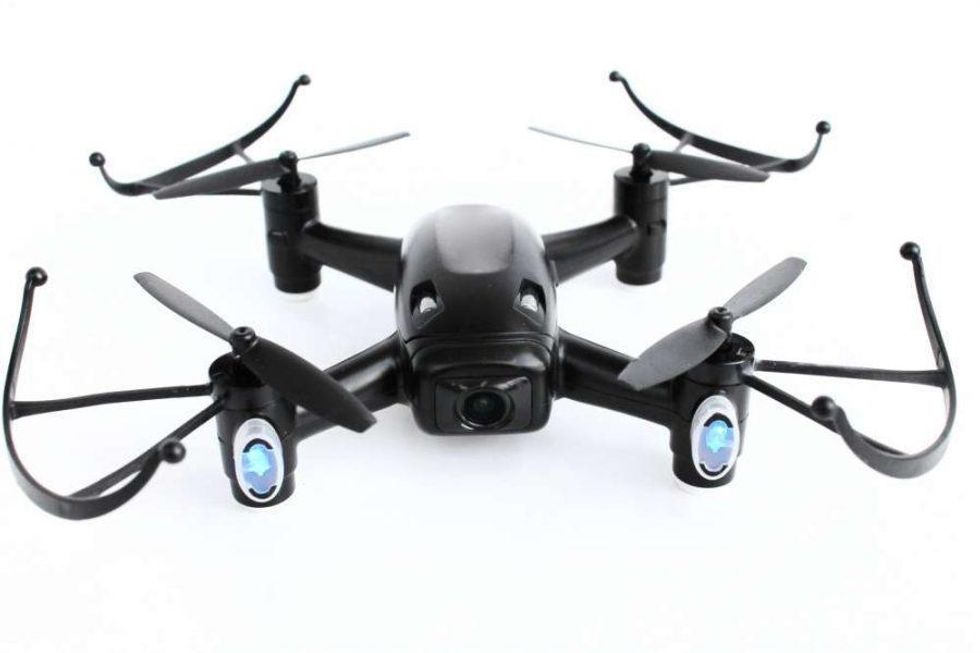 Via thedronesmag.com
If the special dad in your life is an adventure-seeker with a love for all things airborne, then a drone is the perfect Father's Day gift choice. And Aerix Black Talon 2.0 FVP micro drone won't disappoint. This drone is ready to go, straight out of the box and comes packed with VR goggles and a removable battery. Great for beginners, the Aerix is also cool enough for a dad who has been around the drone block a few times. The new Altitude Hold feature allows the user to skip all the manual maintenance and spend more time twisting and turning. Record flying with the HD video and stream live to a smart device. Aerix Black Talon is lightweight and durable and is perfect for both indoor and outdoor flights. Cost is $135 making it a reasonable price for something that will provide endless sky-reaching entertainment.
Apple Watch Series 2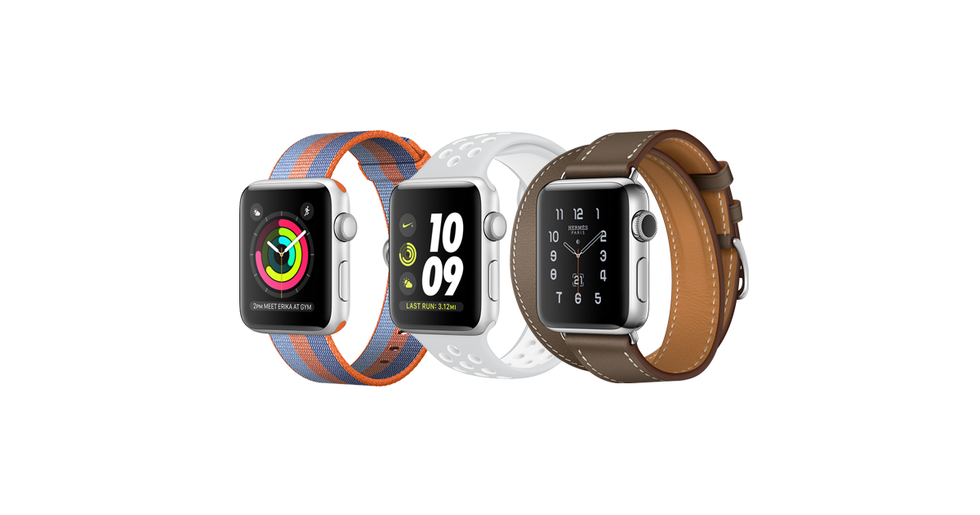 Via apple.com
Just in time (ahem) for Father's Day, Apple Watch Series 2 will make dad's heart tick with love and appreciation for a gift that he can keep close at hand. There are a number of trendy, classic, and modern designs and straps to choose from, and dads with all kinds of styles will appreciate Apple's attention to detail and hi-tech sleekness. The built-in GPS is a bonus, and for deep-water dunking, the watch is water-resistant up to 50 meters. The display is brighter than ever and the connected features make this watch nothing like grandpa's old-fashioned timepiece. Dads who are into health and fitness will appreciate the heart rate sensor and workout app. He'll be able to communicate with Siri and get notifications with ease and convenience right from his wrist. Price varies depending on the model you choose, from the $300s up to over $1,200.
Nintendo Switch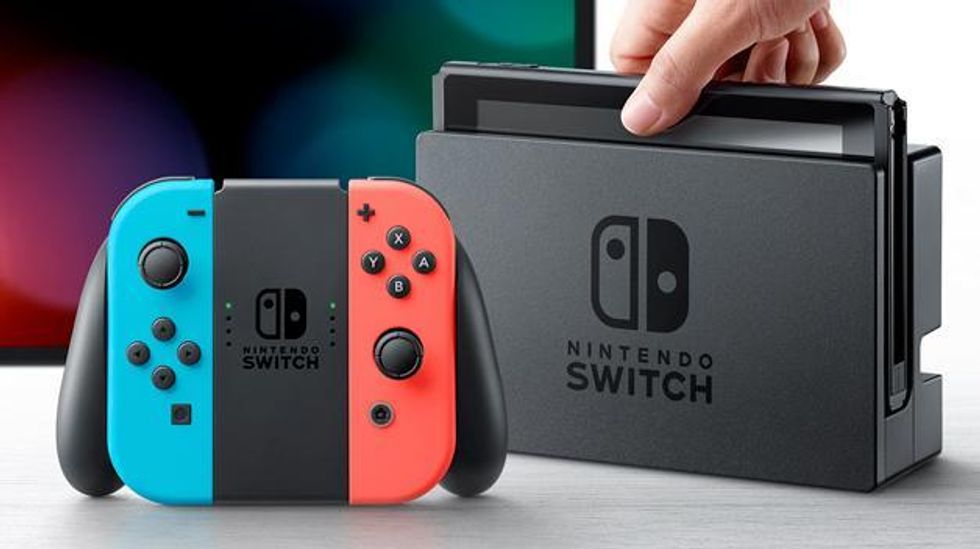 Nintendo SwitchVia nintendo.com.au
Dads who love gaming will feel like a kid again when they open their gift and find the nifty Nintendo Switch inside. This is no ordinary gaming console—Nintendo Switch is designed to be portable, transforming from a home system to an on-the-go one with ease. The Joy-Con™ controllers allow players to compete, so you better prepare to let dad win. Games like Super Mario Odyssey, Splatoon 2, Sonic Forces, and Rayman Legends – Definitive Edition are coming out soon, so dad will never grow bored of playing the same old games time and time again. The Nintendo Switch comes with either a gray Joy-Con™ or neon blue and red ones, and the price is $299.99. Check out some interesting info about the Nintendo Switch as reported by GearBrain.
SkyBell HD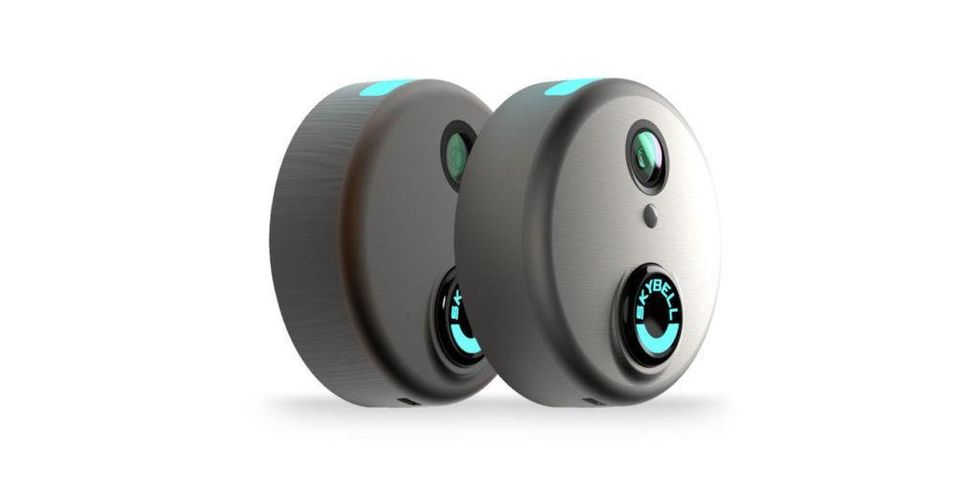 two skybell smart video doorbells.Via skybell.com
Is your dad the type to always seek out a new "home project?" Give him something useful and practical to do by gifting him with SkyBell. The old "ding dong" doorbell is so last generation. Let dad see, hear, and speak to whoever shows up at his place via his smartphone. Prevent break-ins and keep the home and those who are in it safe and sound. SkyBell is Wi-Fi connected and is a major convenience for older folks, new parents, and busy people who aren't able to check who is at the front door by getting up to answer it at a moment's notice. SkyBell is easy to install, has excellent night vision features, and pairs with Android and iOS. You can even connect it with Alexa for voice control. Dad will adore SkyBell and have fun delivering all his corny "knock knock" jokes that come with it. For $199 you can change the way your pop answers the door and he'll love his newfound freedom. Not sure SkyBell is for your dad? Peruse GearBrain's review and let us convince you.
Levi's Commuter Trucker Jacket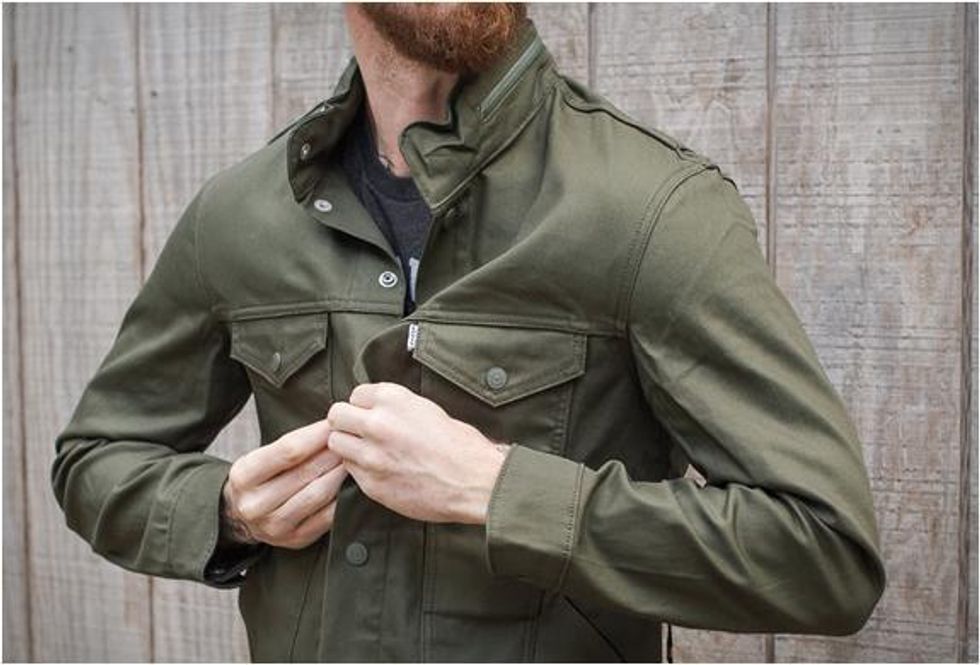 Via blessthisstuff.com
Dad may have sported Levis' clothing back when he was your age, but those garments were nothing like these hi-tech articles of clothing. Levi's Commuter Trucker Jacket is the coolest piece of clothing since the arrival of jeans themselves, and this jacket is the wave of the future. With the brush of the sleeve, dad can stay connected and in touch thanks to the company's collaboration with Google. No wires required, this stylish jacket will let dad answer calls, play his favorite tunes, and do basically everything he can do with a smartphone via his Levi's jacket thanks to Jacquard™ technology. This piece is going for about $350, but think of how cool your dad's going to be in the most advanced Levi's garment ever to hit the racks.
Sharper Image Black & Rose Gold High Performance Wireless Headphones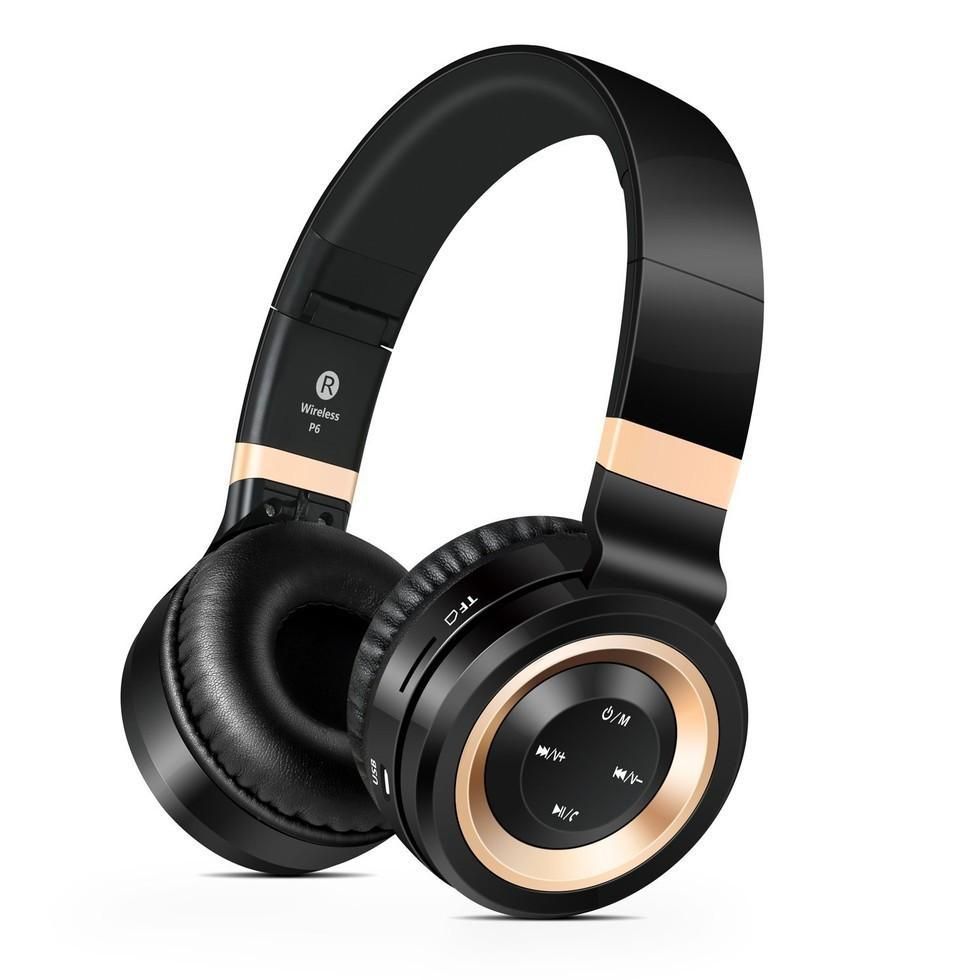 Via amazon.com
Are you seeking a budget-friendly Father's Day gift that will have dad humming along to his favorite tunes? Then go for the $35 wireless Bluetooth headphones with mic and volume control, stereo sound, and high performance. These stylish headphones are foldable for on-the-go listening, padded for comfort, and flexible to fit any size head. The battery is rechargeable and the playing time reaches 14 hours so dad will be rocking and rolling well past Father's Day. This gift will be music to dad's ears and you won't be singing the blues for having gone broke to make pop happy.
Whistle 3 GPS Pet Tracker & Activity Monitor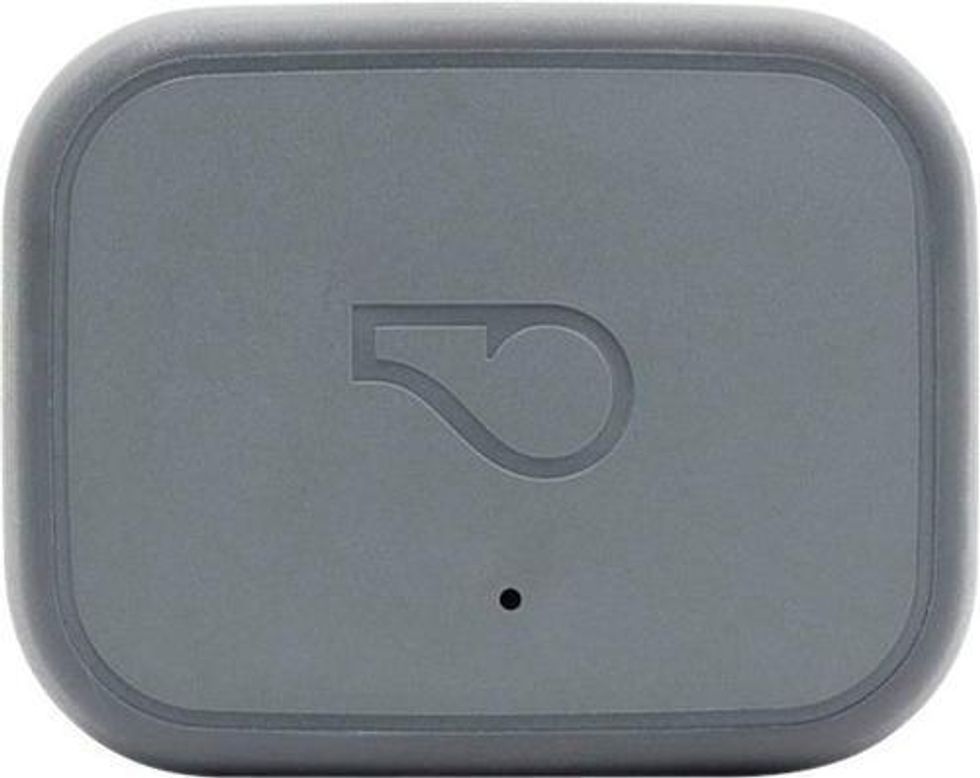 Via bestbuy.com
Are you getting the feeling dad loves Fido more than you and your sisters and brothers? That's OK, just accept it and get him Whistle for Father's Day. Dad will know where the precious pup is at any time with the GPS-tracking Whistle device which attaches simply to the family pet's collar. Connected to a mobile app, dad can find out exactly where the pooch is from anywhere he happens to be—home, work, out golfing, or someplace else. Dad will be able to customize a "Whistle Zone" so he can be alerted if the pet wanders too far from his pre-selected safety area so he doesn't have to rely on the "eyes on the back of his head" he used to employ while watching you grow up. Whistle is waterproof and durable and dad can share the pet's health info, sleep patterns, activity, and more with caretakers and the vet. Plus, $59 isn't bad for a virtual pet babysitter.