Like GearBrain on Facebook
Garmin, maker of fitness trackers and smartwatches, has partnered with ActiGraph, a health analysis firm that builds medical-grade activity and sleep monitoring equipment.
The move comes as consumer technology companies like Apple and Fitbit look to boost the medical abilities of their wearable devices. Earlier this month, the latest Apple Watch gained the ability to take an ECG, thanks to medical-grade certification.
Read More:
Garmin described the partnership with ActiGraph as a move to "explore creation of innovative health and activity monitoring solutions that would utilize Garmin wearables and ActiGraph's CentrePoint data analytics platform for academic research, clinical trials, and remote patient monitoring."

ActiGraph claims its medical-grade technology, which includes hardware and software, forms "the most comprehensive data monitoring, analysis, and management solution in the industry." The company's products are currently used at over 1,500 pharmaceutical, academic and scientific institutions across 85 countries.
Data captured by ActiGraph is used, the company says, to "quantify human movement in academic and population health research". The data comes from patients enrolled in clinical trials related to physical activity, mobility and sleep behavior.

The merging of consumer devices (like fitness trackers) and medical-grade technology is expected to grow in 2019. Apple now offers a Watch capable of taking an ECG and alerting its wearer to the symptoms of potential heart problems, while other firms like Google, Samsung and LG continue to develop their own health-centric smartwatch offerings.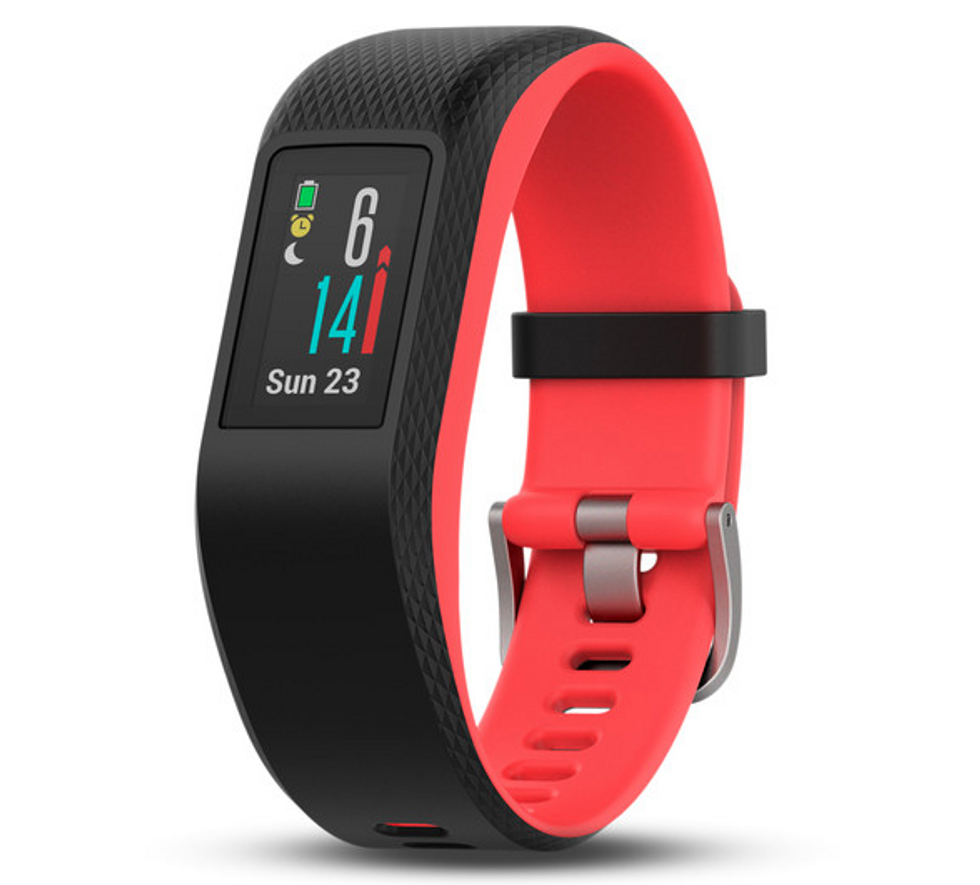 Garmin sells a wide range of sports watches and fitness trackerGarmin
Fitness tracker makers are also expanding their products' abilities, with the latest Fitbit Charge 3 able to monitor a wide range of health variables all day and night.

By partnering with ActiGraph, Garmin will be able to make more sense of the data its wearables collect, offering consumers a better understanding of their health.
"Combining the sensor data from Garmin wearables with the data capture and analytical expertise of the ActiGraph platform creates a powerful solution for many different patient monitoring applications," said Travis Johnson, global product leader of Garmin Health.
As consumers tend to wear fitness trackers all day (and even all night), ActiGraph says it can use the partnership to capture greater quantities of accurate data to help with its studies into health and fitness. What's key here is how consumer-focused wearables are more comfortable to wear than medical-grade alternatives, which are worn for less time and therefore capture less data for analysis.
ActiGraph chief technology officer Jeremy Wyatt said: "Garmin wearable products produce high-resolution, accurate data streams that are ideal for scientific analysis and can provide additional, novel endpoints to the ActiGraph software platform...participants can comfortably wear the devices for extended periods, leading to improved program adherence and study results."
the fitness tracker buying guide video - GearBrain www.youtube.com
From Your Site Articles
Related Articles Around the Web
Like GearBrain on Facebook