Like GearBrain on Facebook
Despite trying to keep one step ahead of the leakers this year, Google has yet again failed to keep its new Pixel smartphone, the Pixel 4 XL, a secret. Now, a batch of new photos of the handset has appeared widely online, weeks ahead of its launch, with one the leaks showing how the new face unlock system works.
Read More:
Similar to Face ID on the iPhone, this is one of the Pixel 4's features Google chose to announce ahead of time, but now we have a much clearer look at how it will be implemented, thanks to Vietnamese website Genk.
Photos published by the site show the set-up process for the Pixel 4's face unlock system. It looks very similar to Apple's Face ID, right down to rotating your head in a circle to help the phone capture the shape of your face from every angle.
What's most interesting, however, is that Google explains, in the photos, how the system works — but also clearly admits where its limitations are.
The setup process states: "Looking at the phone can unlock it when you don't intend to. Your phone can be unlocked by someone else if it's held up to your face while your eyes are open."
Although Google doesn't go further with this explanation, this essentially means someone could grab your phone, then point its display your face to unlock it. The same is true of the iPhone X, XS, XR and the new iPhone 11 and 11 Pro.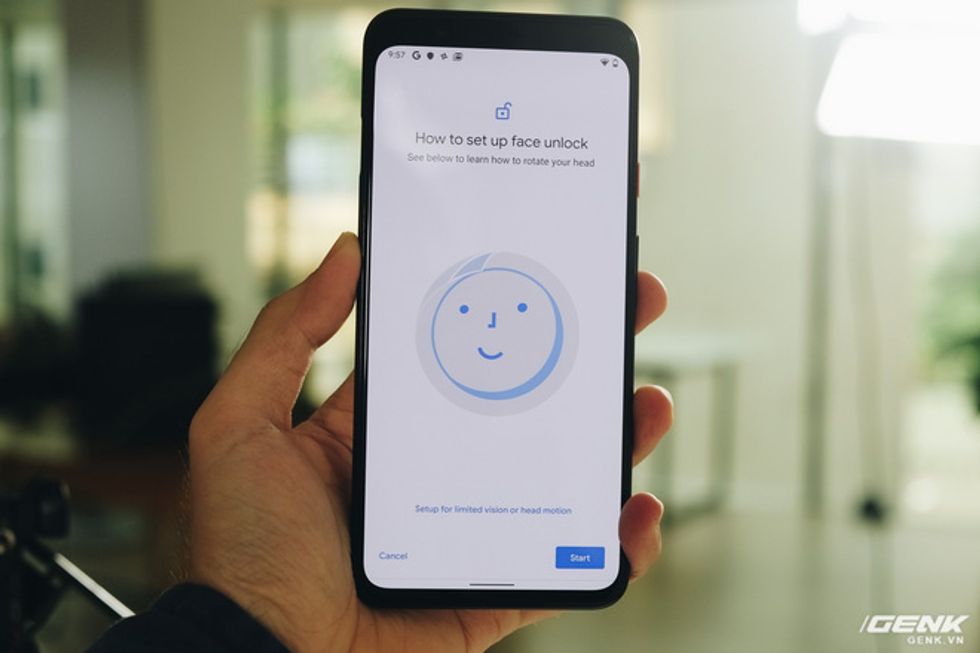 Leaked Pixel 4 shows how its face unlock system worksGenk
Google also explains: "Your phone can be unlocked by someone who looks a lot like you, say, an identical sibling."

Again, this is also true of the iPhone's Face ID system, which was the subject of a number of break-in attempts by security researchers after it was launched with the iPhone X in 2017.
We're glad to see Google being upfront about the limitations of its face unlock system. Apple also explains these limitations shared with Face ID, but doesn't mention them during the setup process; instead, they are buried in support documents on Apple's website.
Unfortunately, we don't yet know how well the system works, as it hasn't been activated on the phones which have leaked out so far. What we do know, is that the Pixel 4 will have a new 90Hz display, which should scroll more smoothly than the 60Hz iPhone 11, and a new dual-lens camera system to take on Apple's recently updated hardware.
Google has debuted all previous Pixel phones (apart from the cut-price Pixel 3a) at media events in the fall, and we expect the same to happen this year. The Pixel 3 and 3 XL were announced on October 9, 2018, and it's very likely the Pixel 4 and 4 XL will arrive at a similar time this year.
From Your Site Articles
Related Articles Around the Web
Like GearBrain on Facebook