Like GearBrain on Facebook
It's one thing to have your lights, music and television switch on with voice commands or the tap of a smartphone app, but to give your home a truly futuristic vibe you need motorized window blinds.
As you might well expect, motorized blinds come in all shapes and sizes depending on your budget and demands.
There are motors which can be fitted to your existing blinds, doing the lifting, lowering and tilting for you. Or, if it's time for an entire new set of blinds, smart options are available for as many windows as you like — but with prices generally starting at $300 to $500 per window, the costs can quickly rack up.
More recently, however, Ikea has entered the market with its motorized blinds, called Fyrtur and Kadrilj, starting at $129.
Some of these options can be controlled with voice commands via Alexa and Google Assistant. Some tap into Apple's HomeKit platform, while others work with Samsung SmartThings. For some you will also find a range of IFTTT (If This, Then That) applets to get more out of them. Others, for now, only work with their own smartphone app.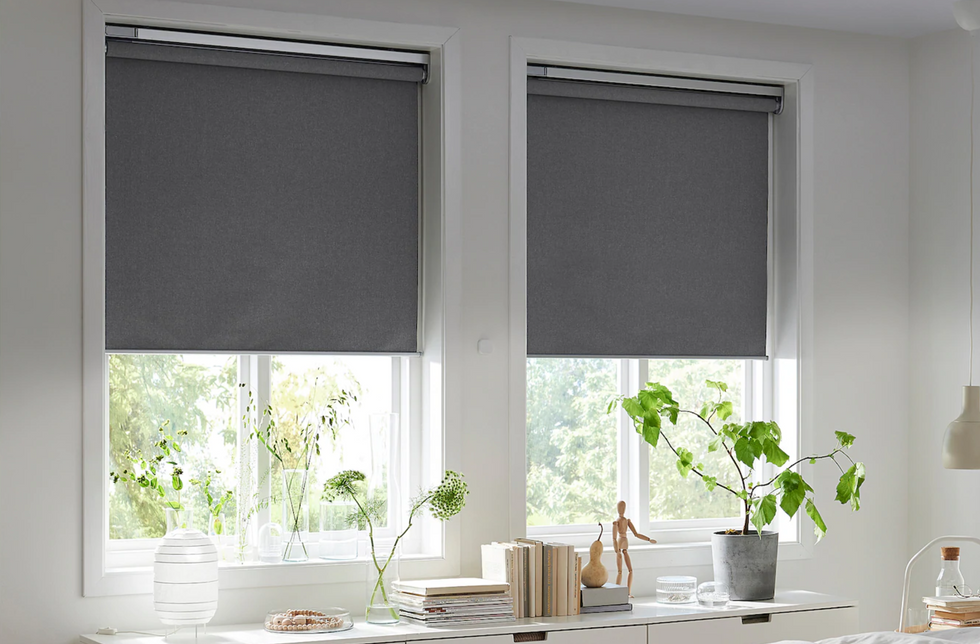 Ikea's motorized blinds start at $129Ikea
The latest entrant to the motorized blind market is also one of the best value. These are both battery powered and work by connecting wirelessly to Ikea's Tradfri gateway, which then plugs into your router.

You can control the $129 blinds via Ikea's own smartphone app, or the Tradfri system can be hooked up to Alexa, Google Assistant or Apple HomeKit for control by speaking to your voice assistant of choice. The blinds also come with a simple physical remote which can be used to control one or multiple blinds, which is a great move as it means the less tech-savvy members of your household can still use the blinds easily.
Both blinds work in a very similar way, although the Fyrtur are blackout blinds, so are aimed at being used in bedrooms (or perhaps your home cinema).
IKEA 203.033.17 Trådfri Remote Control

Lutron
If you're ready to invest in an entire new set of blinds and want the most connectivity options, then a Lutron Serena system is hard to beat. The website lets you order blinds to fit every window in your home, then takes you through options for color, fabric, roll type and design, before getting to the technology options. It's a far more comprehensive option than the limited choices offers by Ikea.
When picking which technology you'd like, you can opt for Lutron's own remote control or connect the blinds directly to Google Assistant. Id you want to use a different voice assistant or smart home system, you'll need to buy the $80 Caseta Smart Bridge, which offers support for Amazon Alexa and Apple HomeKit, plus Nest, SmartThings, IFTTT and more. No matter what you use to control your smart home devices, there is support for Lutron Serena blinds via this hub.
Lutron Caseta Smart Start Kit, Dimmer Switch with Smart Bridge and Wall Mount Pico Adapter, Works with Alexa, Apple HomeKit, and the Google Assistant | P-BDG-PKG1W-A | White
The blinds can be scheduled to lower and raise at certain times of day, or you can ask Alexa or Google Assistant to move them with a voice command. Going a step further, IFTTT applets can be configured to close the blinds at sunset (using data from Weather Underground), or close the blinds when you leave home, based on the location of your smartphone. Luton also sells a motion sensor for hands-free control.
Complete Lutron systems can be ordered online and installed yourself if you are looking for a DIY project, although we found the installation process might be too demanding for casual DIYers. If you need help installing, then we suggest contacting a local professional.
Read the GearBrain review here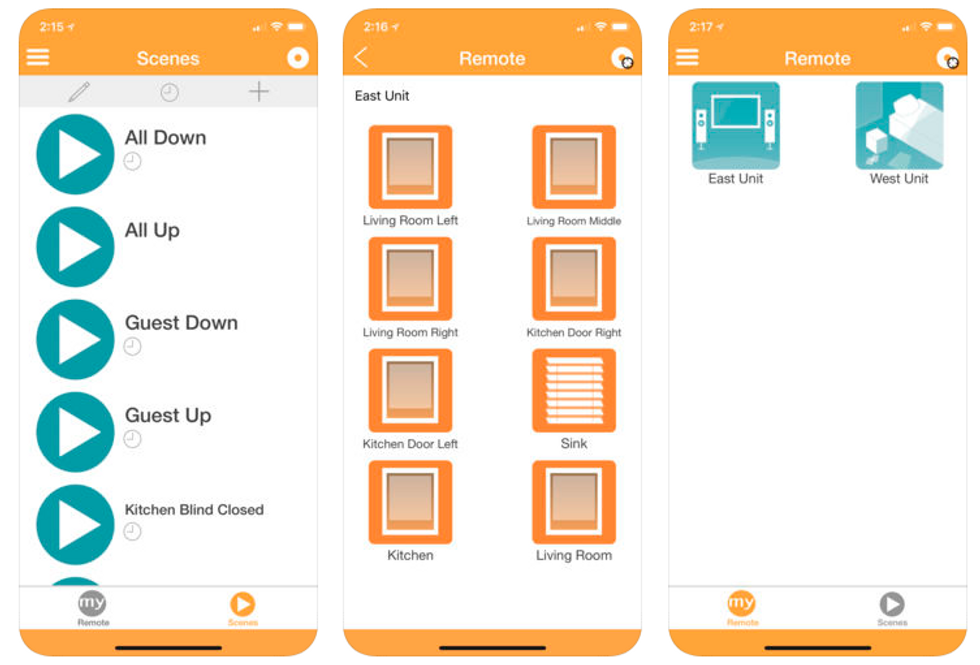 The Somfy smartphone app offers detailed control optionsSomfy Systems
Somfy is a producer of motors for blinds, curtains, shutters and awnings. The company's myLink system has its own iOS and Android smartphone app for controlling its motorized blinds. The app also works with the company's powered shades, awnings, screens and shutters, and lets you control everything remotely when you are away from home. There's a scheduling system for setting your blinds to raise and lower at set times each day, and scenes can be created, where one tap moves everything to how you want it.
Although the app offers a wide range of control options, the Somfy system is only compatible with Amazon Alexa and Google Assistant. There is no official support yet for Apple HomeKit or other smart home hubs and systems, however there are some IFTTT recipes to give your blinds more functionality.
Somfy MyLink RTS Smartphone and Tablet Interface/WiFi to Radio Technology Control Blinds with phone!(MPN #1811403)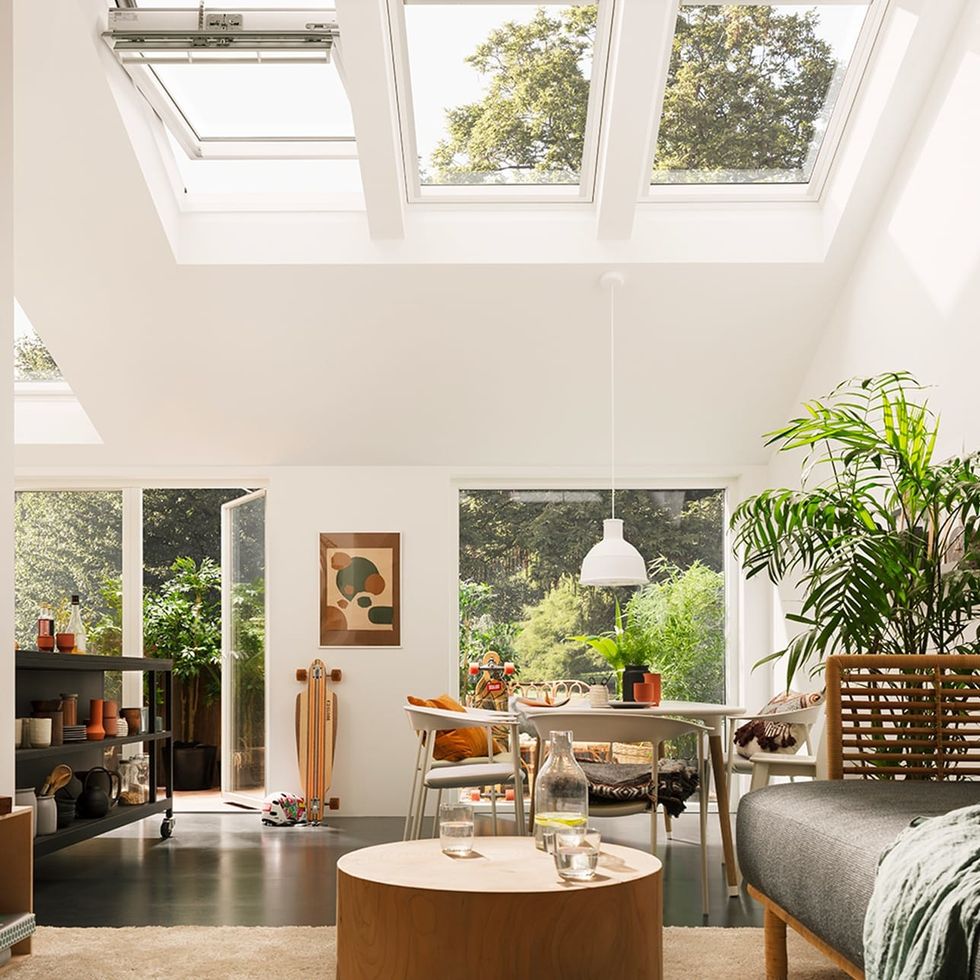 Velux windows and blinds automatically open and closeNetatmo
If you have a large budget and want as much integrated flexibility as possible, then the new partnership between Velux and Netatmo is a good place to start. First you'll have to install Velux motorized windows and blinds, then you can set up Velux Active, which monitors air quality, temperature and humidity, then opens and closes the blinds and windows to keep your home comfortable.

With a complete system installed, you really feel like you're living in the future, as the windows automatically open to help ventilate the kitchen while cooking, then close again if the room cools down too much. They also work to control humidity levels, and open to vent out any buildups of CO2. For now this system only works either on its own, or with Apple HomeKit, so you can take control of the blinds using your iPhone's Home app, or by speaking to Siri.
This system only recently arrived in the US, having launched in Netatmo's native France. The cost of Velux windows and blinds will vary depending on your property, and the Active system costs $318.
Velux Skylight Blind Remote Control-Keypad Model KLI 312 US for The Operation of Velux Motor Powered Blinds (Operates Blinds Only - Will Not Operate Skylights)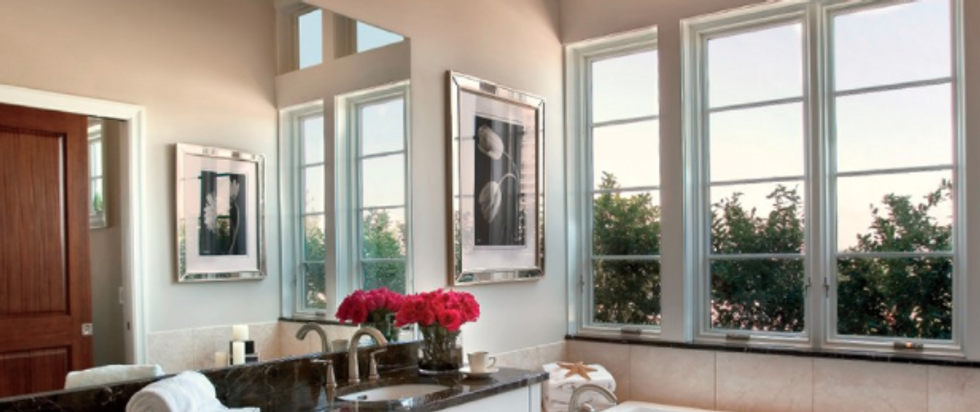 Pella
Window and door company Pella offers a range of smart windows, called Insynctive, which feature motorized blinds installed between the interior and exterior glass.
These blinds are battery powered and charged by either a nearby wall outlet or a small solar panel which you place against the window. Pella's Insynctive range also includes smart garage doors and locks, plus door and window sensors to help check on whether they are open or closed.
The blinds can be operated with the included remote control, but with the addition of the plug-in Pella Bridge they will hook up to smart home systems from Control4, Creston Elan and Savant. Unfortunately, there is currently no support for controlling these blinds with Amazon Alexa, Google Assistant, SmartThings and Apple HomeKit, and there is no IFTTT channel.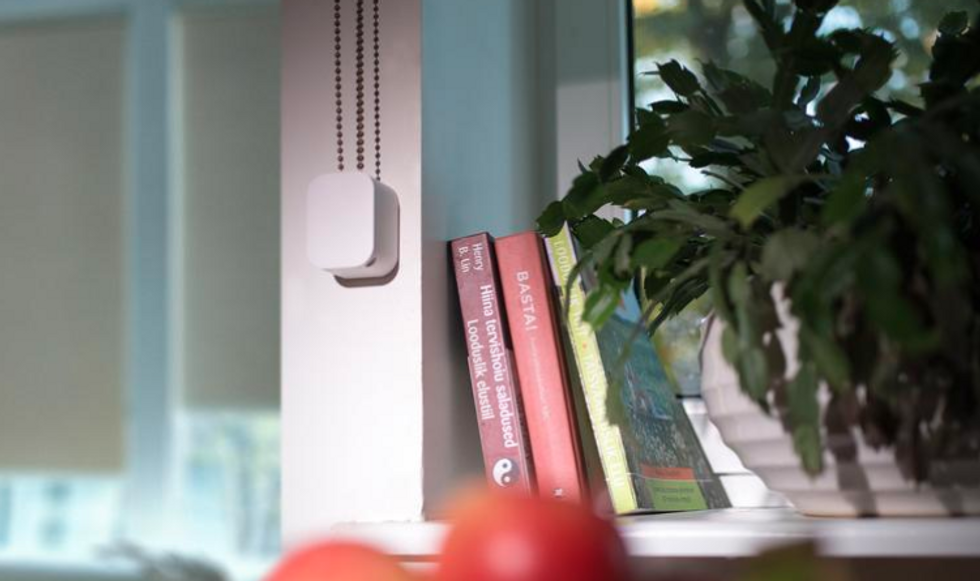 Soma
A simpler (and potentially cheaper) option for making your blinds smart is to install a motor. Sold by a small but growing range of manufacturers, these fix to the wall next to your blind and pull on the existing chain to open and close the blind.
This example by Soma is the result of a successful Indiegogo crowdfunding campaign. The company claims the $119 device can operate all ball chain or endless loop cord shades, and the companion iOS and Android smartphone app can be used to set schedules for up to 10 windows. Soma also sells a kit of two motors and two solar panels for $238.
The device is claimed to last a month on a single charge (or approximately 50 up/down cycles), then the battery can either be charged via a USB cable or an optional solar panel placed against the window.
Control via Alexa, Google Assistant and Apple HomeKit is also possible, but this requires the $49 Soma Connect hub, which is powered by USB and connects to your router.
Soma also sells the Tilt, which grabs hold of your blind's rotating tilt arm, then turns it to adjust the amount of light entering the room. This also works via the company's app, or via Alexa, HomeKit and Google Assistant if you also buy the Soma Connect hub. Both versions of Soma blind controller come with a solar panel, or can be charged via USB.
SOMA Smart Shades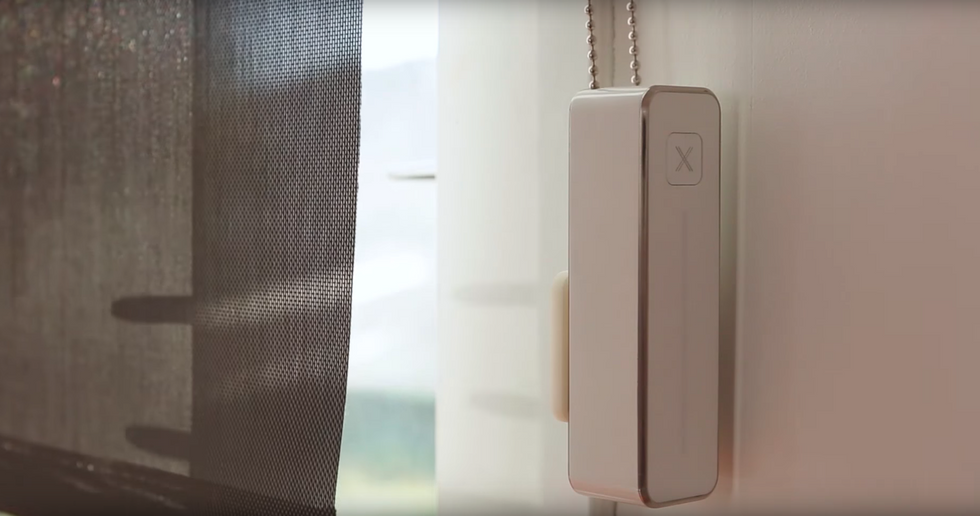 Axis
Another (albeit more expensive) option is the new Axis Gear, which costs $249 per blind motor and works in a similar way to the Soma. Once installed, the Gear rotates to pull on the cord or chain, raising and lowering your window blind. A two-pack costs $449, a five-pack is $999, and Axis offers $50 off your first order.
The company says the device is "guaranteed" to lift any blind weighing up to 10 lbs, or your money back. Just like the Soma, it can run on solar power, but there is also the option to install 12 AA batteries as a backup for when solar power isn't enough to refill the battery.
There's a control button on the device itself, plus an iOS and Android smartphone app for scheduling your blinds, organizing them into groups, and controlling several at once.
Gear uses the ZigBee smart home standard to connect to a hubs by Samsung SmartThings and Control4, and from there it can be configured to work with voice commands issued to Alexa and Google Assistant. The blinds can also be connected directly to the ZigBee-equipped Amazon Echo Plus smart speaker.
Check out The GearBrain, our
smart home compatibility checker
to see the other compatible products that work with
Google Assistant
and
Amazon Alexa enabled devices.
Best Motorized Blinds for Your Smart Home in 2019 www.youtube.com
From Your Site Articles
Related Articles Around the Web
Like GearBrain on Facebook