Like GearBrain on Facebook
Google has just rolled out a software updater for its Nest Wifi designed to improve the quality of video calls.
The wireless router already had an option for optimizing a home's internet connection when playing Google's own Stadia video game system. Now the feature has been extended to also work with video calling apps Zoom and Google Meet.
Read More:
With many of us likely using video calls to catch up with friends and family over the festive period, it's good timing from Google. The function works by adjusting how a Wi-Fi signal is distributed to devices in a household, like smartphones, televisions and computers.
With the feature enabled, when someone is making a Zoom or Google Meet call, the Nest Wifi will automatically recognize this, then give preferential treatment to the device used to make the call.
First spotted by Android Police, the upgrade should help improve stability and the video and audio quality, while throttling back the Wi-Fi signal sent to less important devices, like smart home products, or a smart television not being used at that moment.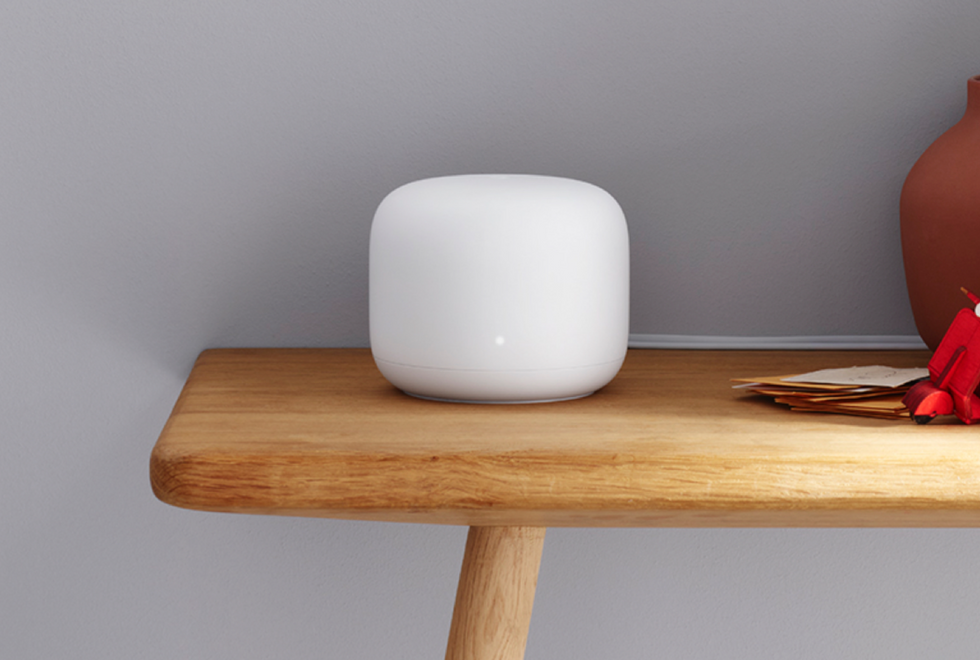 The Nest Wifi now works to improve your Zoom video calls Google
Called 'Preferred activities', the feature is part of the latest Q4 firmware update sent out to Google Wifi and Nest Wifi wireless routers starting November 30. To get access, make sure you are using new firmware version v13099.118.19, and that you also have version 2.31 of Google's Home smartphone app.

Once updated, open the Home app and head to the Wi-Fi settings page. You will then see a section called Preferred Activities, which the app says will offer "improved Wi-Fi performance compared with other activities." You can then pick Zoom and Google Meet video conference, and/or Google Stadia.
Once enabled, a stronger and faster Wi-Fi signal will be delivered to whatever devices are using those services, while other products in the home may see their connection throttled back until the video call or Stadia gaming session has ended.
Also new with this firmware update is an addition to the Google Home Feed showing any Wi-Fi connection issues devices on your network are having, such as an incorrect password or a poor wireless connection.
Google Wifi - Mesh Wifi System - Wifi Router Replacement - 3 Pack
From Your Site Articles
Related Articles Around the Web
Like GearBrain on Facebook