Like GearBrain on Facebook
Signify has kept people front of mind in redesigning the Philips Hue app, the fourth generation that makes controlling the lights and scenes in a home faster and simpler.
The new experience starts right on the Home tab, where all the lights and scene someone's has created will be visible in one view. These can be moved around as well, and people will be able to preview new scenes more easily as well.
Philips Hue is known for its smart lighting devices — from bulbs to light strips and also fixtures, all of which can be controlled through its app and even when someone is away from home. The system can also be controlled via smart assistants including Amazon Alexa, Google Assistant and Apple's Siri via Apple HomeKit, as well as platforms including IFTTT.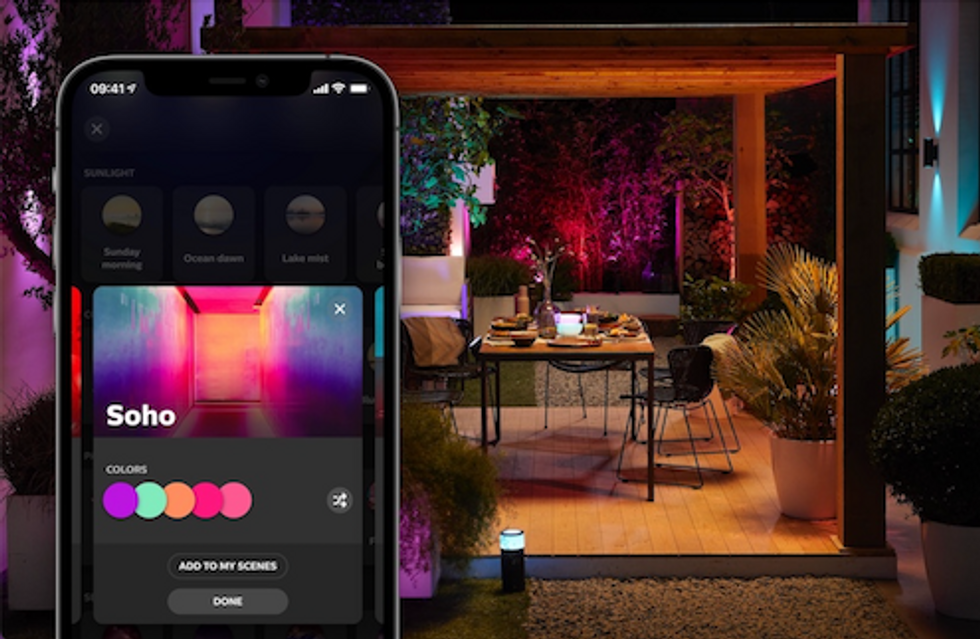 Scenes can be previewed immediately in the home through the appSignify
To try out a scene, from Ruby Glow to Savana Sunset, the app will give people a preview — visible in their own home, through their own lights — which they can test drive in a way before deciding whether they want to move that scene into their app.

There is also a way, as well, to switch quickly between multiple Hue bridges — whether these are in the same home, or even in multiple homes.
Even adding new lights is simpler, with people able to do so from a Room tab, and not just in settings. And actions happen much more quickly, so lowering a light's intensity happens immediately from the app to someone's light in their home. And that shift is also visible in the app as well, with that room's lighting, now lower, seen at a lower visible level in the app too.
Automations
The formerly named tab called "Routines," is now being named "Automations," and there are expanded options now worked into the app. These include allowing people to set up automations not just one sunset and sunrise, but also a specific time of the day — and have them turn off the lights when the automation os over.
And geo-fencing is getting a boost as well, taking into account not just the person who has set up the app, but any user on the system. In that way, if the main user who controls the system leaves a home for work or even to head out for the evening, for example, but other users are still at home getting ready for their day or watching an evening movie, lights will not turn off for example.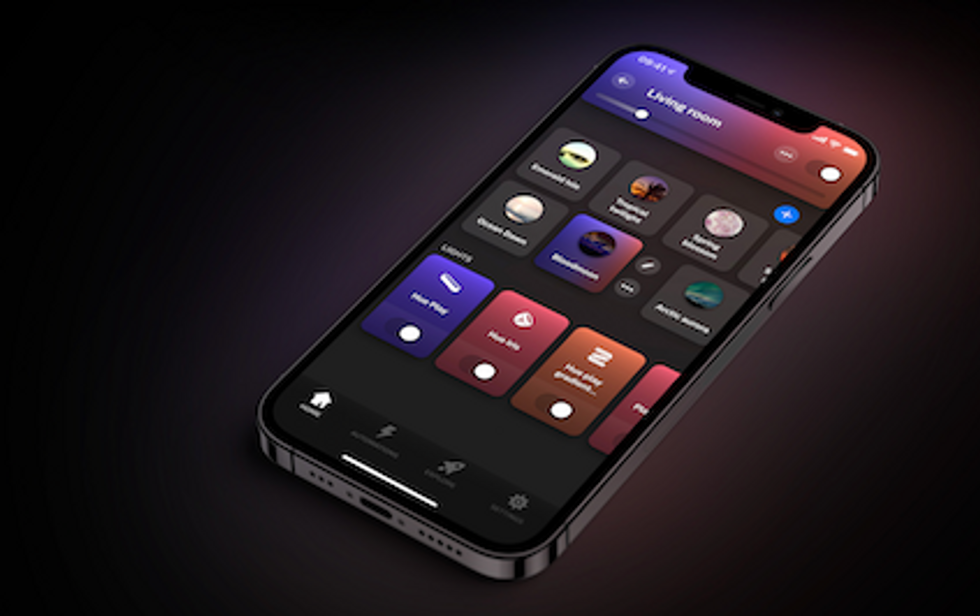 Signify said more updates are expected this coming summerSignify
The Hue Labs, a place where people can play with beta versions of features, will still be available too, found in the "Other" tab of their app.

This update to the Philipe Hue app will start today, and roll out over the week. People can also download it immediately if they choose form the App Store or from Google Play. There will be a bit if migration people will need to do to get their settings, lights scenes and current routines working, but the app is designed to walk people through these steps.
Another update is expected, the company said, which will allow each light to move through different colors of a dynamic scene instead of staying one color. That update, though, will be coming later during the summer of 2021.
Check out The GearBrain, our smart home compatibility find engine to see the other compatible products that work with Philips Hue smart lights.
How to Find Products in The GearBrain, Our Compatibility Find Engine for Smart Devices www.youtube.com
From Your Site Articles
Related Articles Around the Web
Like GearBrain on Facebook