Like GearBrain on Facebook
As the weather cools and nights drawn in, we all know that catching a seasonal cold or even the flu is increasingly likely.
You know the routine by now. Sneezers on public transport are glared at as if carrying a deadly virus, hands are washed repeatedly, thick knitwear and warm drinks multiply exponentially.
Read More:
But beyond the usual tricks to try and ward off a cold, your smart home can also play a part. This is because research into rhinovirus, which causes seasonal colds, has found a link between air temperature and humidity, and the virus' ability to reproduce.
This research, published in September 2016, claims: "Both temperature and humidity may independently or jointly contribute to the risk of human rhinovirus (HRV), either through altered survival and spread of viruses in the environment or due to changes in host susceptibility."
It was found that small decreases in temperature and humidity for just three days increased the risk of rhinovirus infections in participants.
Therefore, it's time to use your smart home to fight back, keeping the temperature and humidity up. To do this, you'll want to first monitor the air conditions inside your home, then have automated systems in place to increase temperature and humidity whenever they drop.
Here, we look at several ways to fit your home with a smart, automated humidity system.
Using a smart thermostat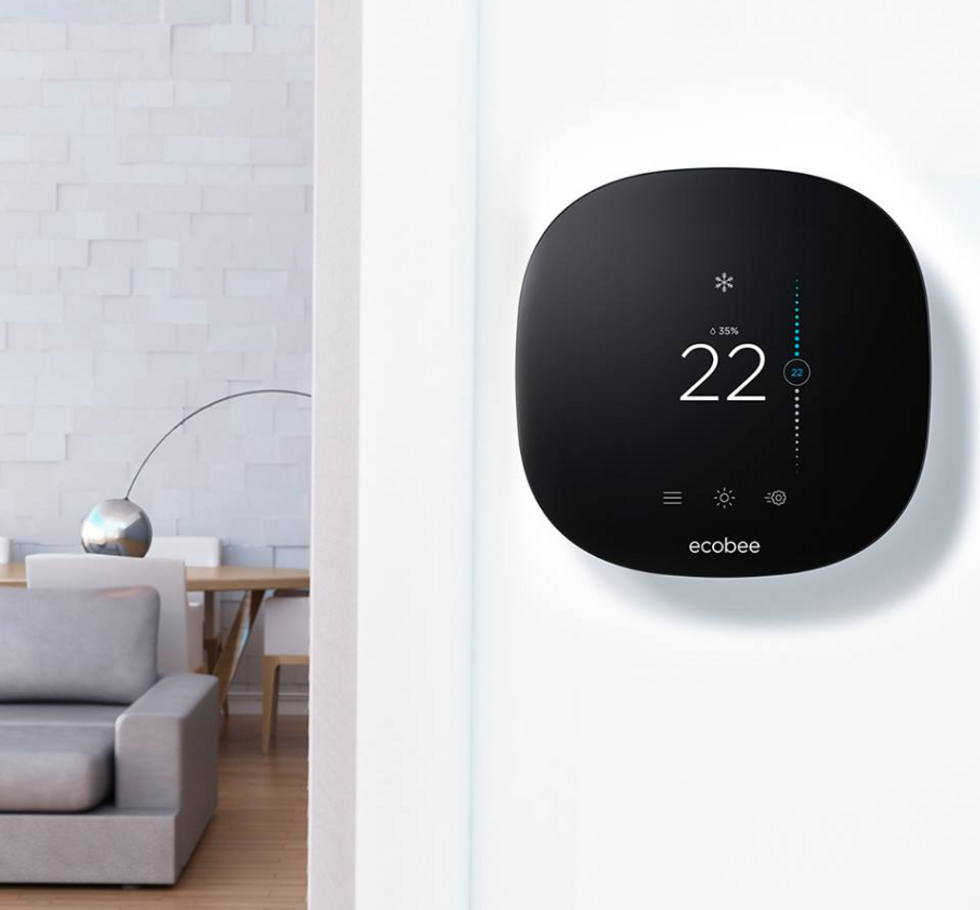 Ecobee smart thermostats can adjust humidity levels Ecobee
Both the Nest Learning Thermostat and Ecobee Smart Thermostat monitor humidity levels in your home, and can be connected to existing humidifying and dehumidifying systems. With this, they can adjust automatically to keep humidity levels consistent.

When left in their default setting, they tend to lower humidity in a bid to decrease damp in your home, and prevent condensation and frost building up on your windows when it is cold outside. However, in a bid to protect yourself from a winter cold, it might be best to take manual control via the thermostat or companion smartphone app, and up the humidity a few notches.
For Nest and Ecobee users it is worth noting that, while the thermostats themselves measure the humidity of their own location, extra sensors designed to give a temperature reading from other locations in the home do not measure humidity. As such, these thermostats can only adjust based on the humidity of one location in your home, and they are often installed in the hallway, away from where you spend most of your time. You may need to increase the levels manually to get the conditions you want.
Read More:
ecobee SmartThermostat with Voice Control, Black
Using an air quality monitor with IFTTT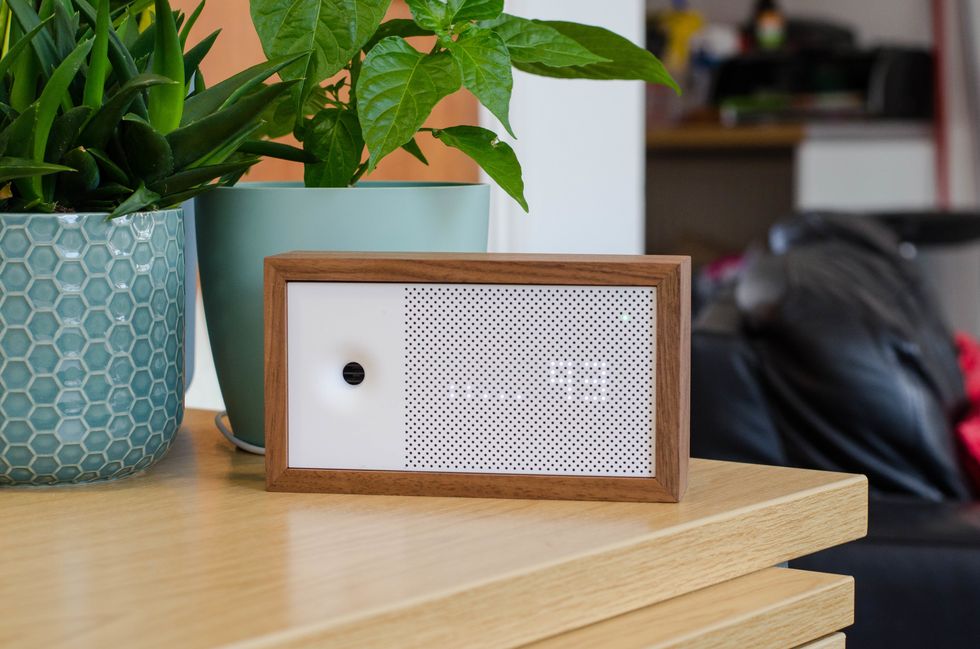 The Awair 2 costs $179 GearBrain
An alternative to using a smart thermostat (or if you find its location is causing you trouble) is to use an air quality monitor and IFTTT (If This, Then That).

A good, albeit pricey, option here is the second-generation Awair, which costs $179 and measures temperature, humidity, CO2, chemicals (toxic and volatile compounds) and fine dust, then scores your air out of 100. Awair also sells the $79 Glow C, which measures temperature, humidity and chemicals.
In this exercise, both devices are used in the same way. First, we will use their sensors to keep an eye on air humidity, then create an IFTTT rule (known as an applet) to take action when humidity levels fall.
The applet can then be configured to switch on a smart plug with a regular air humidifier attached, or control a smart version like the Holmes WeMo Humidifier directly. A second applet can be created to switch off the plug (or humidifier) when humidity reaches a certain level.
Awair Glow Air Quality Monitor + Smart Plug
Ideally, you want indoor humidity to be between 40 and 60 percent, although this will drop off in the winter, so using your smart home to give it a boost can be helpful - but be careful, as excess humidity for extended periods of time can increase the risk of damp causing damage to the building.

Here is an IFTTT applet created by Awair itself, where a WeMo Switch connected to a humidifier is activated when the Awair notices a fall in humidity. If you wish to make your own applet, then you can pick what degree of humidity drop causes the device to take action. You can then create a second applet switching a device off once the level has increased — again, this is customizable.
Taking manual control with your voice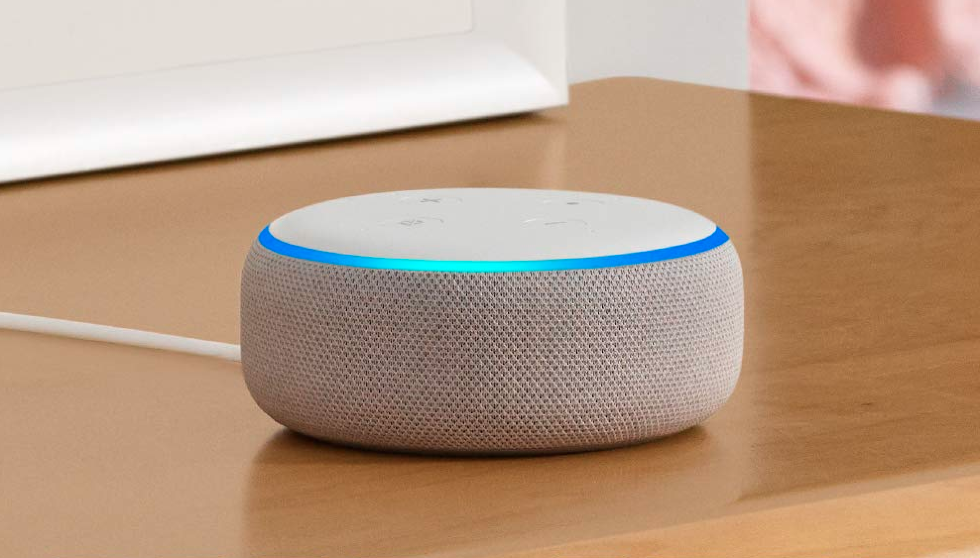 Alexa or Google Assistant can be used to take manual control Amazon
We're firm believers of the smart home working autonomously, but until it is able to understand exactly how we are feeling — something Amazon is looking at with Alexa — manual controls are still a necessity. When it comes to fighting back against your cold and flu symptoms, this centers around telling Alexa or Google Assistant to crank up the temperature and humidity.

You can use something as simple as a $50 smart speaker like the Amazon Echo Dot or Google Home Mini, a circa-$10 smart plug, and a regular humidifier or electric heater. Once the speaker and plug have been added to the same Wi-Fi network, and you've given the plug a suitable name (like 'Humidifier'), all you have to do is say, "Alexa/Hey Google, turn on the humidifier."
You could also put two plugs (for a heater and humidifier) into a group, then switch both on and off together with a single tap or voice command.
Check out The GearBrain, our smart home compatibility checker to see the other compatible products that work with Google Home and Home Mini as well as Amazon Alexa enabled devices.
Echo Dot (3rd Gen) - Smart speaker with Alexa - Sandstone
7 Tips Everyone Needs to Know About How to Use Amazon Alexa and Google Assistant Enabled Devices www.youtube.com
From Your Site Articles
Related Articles Around the Web
Like GearBrain on Facebook