Like GearBrain on Facebook
A new partnership between Google Cloud, tech platform Innit and IoT designer and builder Flex will hopefully boost the smart kitchen space — meaning more connected ovens, refrigerators and other cooking devices for consumers.
The three firms each brings their own expertise to the solution, but together they're now giving brands a way to create IoT devices for the kitchen, without having to invent their own programming.
Read More:
The interest in smart kitchen devices and appliances is reportedly on the rise. A recent survey from Research Reports World places revenue from that area increasing at an annual growth rate of nearly 45 percent, according to the Global Smart Kitchen Industry 2019 Market Research Report. Consumers are familiar with some of the bigger brands in this space including LG, Samsung, Whirlpool, Haier, Miele and Panasonic.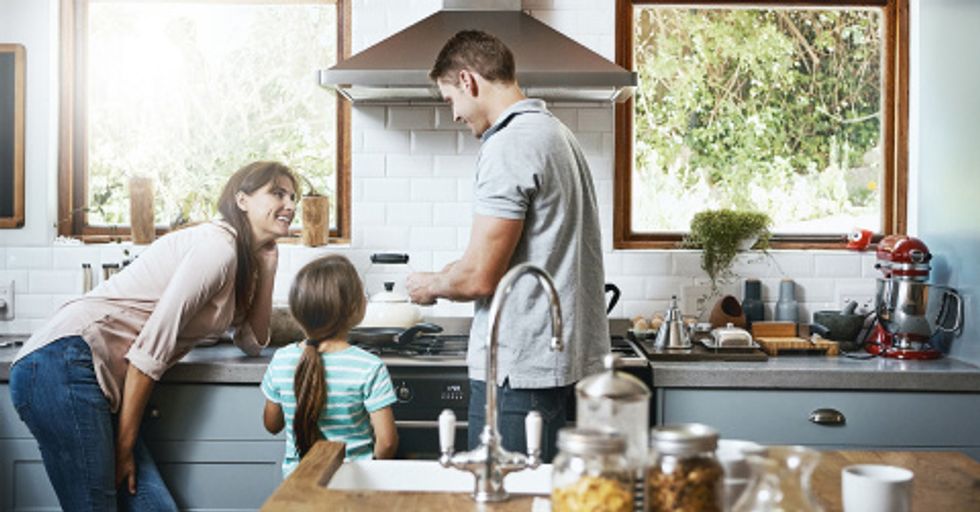 Smart kitchen appliances, from connected ovens to refrigerators are growing more popular with consumersFlex
Smart kitchen products can vary, however. While smart ovens and refrigerators fall into the category, so too can smart meat thermometers. To consumers, however, the prices for the products can run the extreme from thousands of dollars to under $100.
Making it easier for companies to add the smart piece to their big kitchen appliances, however, is likely to start to bring prices down on smart products. When they don't have to invent every piece of how an oven will connect over the internet to a consumer's smartphone, and then send cooking instructions back for Easter dinner, for example, brands don't have to spend as much on creating these devices in the first place. And when a smart oven can be bought at a price closer to a regular oven today, that will also likely help attract more consumers to connected kitchen appliances.
Google Cloud, Innit and Flex
In this new collaboration, all three companies are bringing their own specific expertise for what will be an out-of-the-box solution for appliance makers. Google Cloud adds the A.I. and chips with voice, security and IoT connectivity, Innit provides the food tech platform, while the design and manufacturing of smart devices will sit with Flex.
Think of Innit as the brains of a smart kitchen. When someone wants to cook a turkey, for example, Innit is the platform that will tell a connected over to adjust the temperature, and even pick the right set of instructions so the bird will come out brown, and perfectly cooked. And Innit already works with a number of companies and their kitchen products including WI-Fi ovens from GE, LG and Electrolux.
The Google Cloud element means that appliances that use this new solution will also work with Google Home — one of the heavy hitters in the smart home space today. Google Home competes with the Amazon Echo and Apple HomePod smart speaker line, and runs through Google Assistant, its voice A.I.
The new solution is now available for brands who want to pilot the option — which means consumers will likely need to give it sometime before it's in their own kitchens.
Smart Kitchen Trends on GearBrain TV with Flex www.youtube.com
Like GearBrain on Facebook