Like GearBrain on Facebook
Smart speakers, those round table top items we ask to play music, are growing in popularity, with a spike of 800 percent from 2016 to 2018 in their adoption. That's the findings of a report from Parks Associates, Strategies for Integrating Voice in the Home.
How popular are smart speakers? Parks estimates that almost one-third of all U.S. broadband homes, had a Google Home, Amazon Echo or one its cousins working by the end of 2018. That almost more than double the number of smart speakers that homes had installed at the end of the third quarter of 2017.
Read More:
Smart speakers earn their name for the artificial intelligence baked inside. Voice assistants including Amazon's Alexa, Google Assistant and Apple's Siri carry on various degrees of conversation with consumers, and can certainly run tasks like turn off lights, lock up the house and yes, play music and podcasts. That's what 66 percent of smart speaker owners apparently use these devices to do, according to a recent study from Clutch.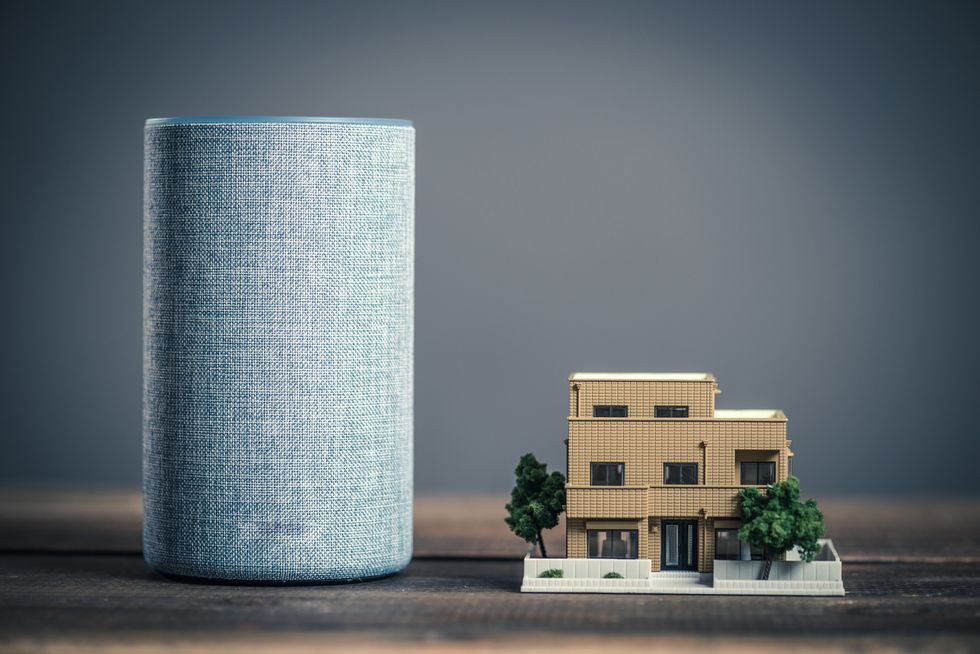 W're set to buy more than 64 million smart speakers in 2022 assets.rbl.ms
And while voice enabled speakers are certainly capable of playing music through them, that's not what most of them are primarily designed to do. However, asking Alexa to play the Grammy Album of the Year, or Siri for the weather tomorrow, or Google Assistant to remind you to schedule the coffee to brew in the morning are certainly all good first steps in learning how to integrate voice in your life.

Parks finds that some, however, are putting smart speakers to the test, with 21 percent asking them to turn other devices on and off by asking out loud, and 18 percent checking on the status of a device by talking to it. Voice is an easy way for people to control their home, and the appliances and devices inside. It's a method ' speaking out loud — that many people can access, and voice doesn't not require a secondary device, like a smartphone, to make it work.
"Voice is emerging as a key complement to smart home device adoption and ownership, as it provides a simple method of interaction and creates opportunities for a centralized user interface and interoperability among multiple devices," said Dina Abdelrazik, Research Analyst, Parks Associates. "The next step will be integration of voice among multiple device categories, which will help to alleviate smart home fragmentation."
Check out The GearBrain, our smart home compatibility checker to see the other compatible products that work with Google Home and Home Mini as well as Amazon Alexa enabled devices.
What You Need To Know About Smart Speaker Assistants www.youtube.com
From Your Site Articles
Related Articles Around the Web
Like GearBrain on Facebook