Like GearBrain on Facebook
Smart speakers with voice assistants like Alexa, Siri, Cortana and the Google Assistant mistakenly listen up to 19 times per day, and for up to 43 seconds at a time.
These are the findings of a thorough study into voice assistants and smart speakers conducted by Northeastern University, in Boston. The study looked to understand when and why smart speakers mistakenly start listening.
Read More:
Any smart speaker owners will be familiar with the need to say, "Cancel" every so often, after their voice assistant fires into life because it mistakenly hears its name. This often happens while watching television, with on-screen dialogue mistaken for the speaker's wake-word.
In a bid to quantify this phenomenon, Northeastern University gathered up five smart speakers. These included the first-generation Google Home Mini, Apple HomePod and Harman Kardon Invoke (which uses Microsoft's Cortana assistant), plus a pair of second-generation Amazon Echo Dots and a pair of third-generation Dots.
Echo Dot (3rd Gen) - Smart speaker with Alexa - Sandstone
They were then placed in a room where 125 hours of Netflix content was played nearby. This content was spread across 12 different shows, including Gilmore Girls, The Office, Big Bang Theory and The West Wing.
Every time a speaker mistakenly woke up and began listening (and therefore recording), researchers noted what was said on the TV to cause the mistake.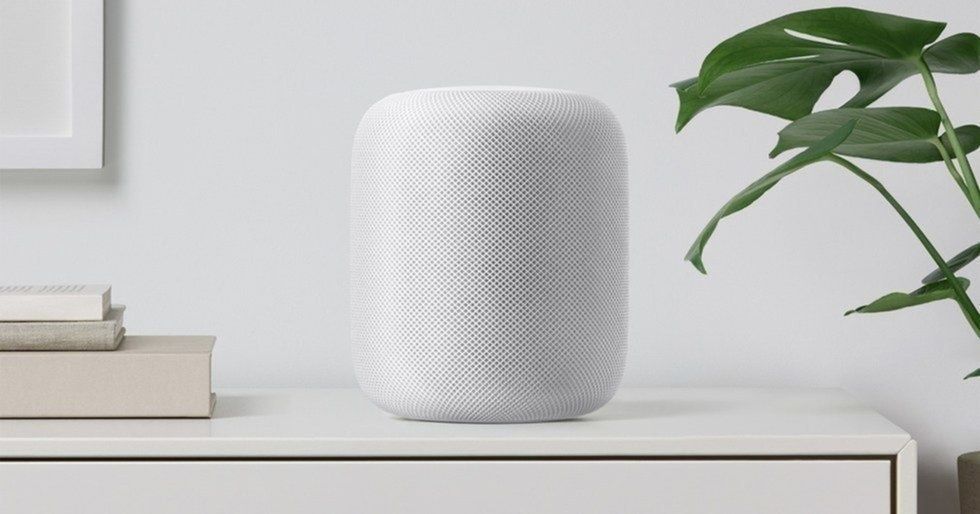 Siri mistook a lot of common phrases for its own name Apple
Although the test didn't find any evidence of the speakers constantly recording, it found the speakers would, on average, incorrectly listen between 1.5 and 19 times per 24-hour day. They often only listened for a short amount of time, but there were some lengthy exceptions.

"We have found several cases of long activations," said researchers. "Echo Dot 2nd Generation and Invoke devices have the longest activations (20-43 seconds). For the HomePod and the majority of Echo devices, more than half of the activations last six seconds or more."
Clearly, a 40-second recording is long enough to gather up sensitive information spoken by anyone nearby. It is also worth reminding readers that these devices record every time they start listening, then send this recording to their manufacturer's server, where it is automatically analyzed to provide the assistant with an answer. The recording is then stored on the server until the speaker owner deletes it. In the case of Alexa and Google Assistant, these recordings can be listened to at any time via the voice assistant's smartphone app.
The study discovered which words are most likely to cause each assistant to start listening. For the Google Home Mini, which responds to 'Hey Google' or 'Okay Google', the following words and phrases caused a false-positive:
"Okay, and what"
"I can work"
"What kind of"
"Okay, but not"
"I can spare"
"I don't like the cold"
For the Apple HomePod, which responds to "Hey Siri," the phrases that caused it to listen included:
"He clearly"
"They very"
"Hey sorry"
"Okay, yeah"
"And seriously"
"Historians"
"I'm sorry"
"They say"
For Alexa, the words and phrases which woke the speaker included:
"Exclamation"
"Kevin's car"
"Congresswoman"
Given the revelation last summer that all of the above companies have employed workers to listen to samples of recordings made by these speakers, in a bid to find out why they don't always work properly, discovering just how often they record by mistake is unlikely to reassure owners.
Of course, there is always the option to mute the microphone or switch them off.
Introducing Echo Glow - Multicolor smart lamp for kids - requires compatible Alexa device
From Your Site Articles
Related Articles Around the Web
Like GearBrain on Facebook