Like GearBrain on Facebook
Just a few years ago, picking up a shiny new smartphone every year was entirely normal behavior. Consumers clued up on the 12-month cycle of their manufacturer of choice would watch the glitzy launch events with bated breath, then dutifully wait in line at the crack of dawn, or even camp overnight, to secure the latest, greatest handset.
But the mood is changing and consumers are increasingly less keen to upgrade every year. The average age of a smartphone when it is traded in now stands at 3.21 years, up from 2.83 years in 2018, according to data from HYLA Mobile, a handset trade-in company. Similarly, this year mobile service provider Ting found 70 percent of consumers said they would delay plans to upgrade their handset or buy a cheaper model citing the economy as a reason.
Phone updates are also likely part of this behavior. Back when phones were bought annually, each evolution often represented a major upgrade on its year-old predecessor. Screens grew, resolution increased, processors became noticeably more powerful and cameras got significantly better.
Read More:
Whole new features like selfie cameras, 4G, waterproofing, wireless charging and curved screens arrived every year without fail across both the iOS and Android ecosystems. There was even a smattering of attractive, alternative Windows Phone handsets from HTC and Nokia, with the latter fitting its phones with extraordinary cameras.
Consumers rode a wave of technological innovation that rose every year with exciting new features and bold new designs. Even the prices were sensible. The thousand-dollar smartphone (and, latterly, the $2,000 folding phone) wasn't yet a part of the lexicon.
Now though, the turbulent waves of constant innovation have become placid. Yes, cameras continue to slowly improve, and the marketing teams of Apple and Samsung outdo themselves every year. But the power of today's flagship smartphones is surely lost on the vast majority of buyers who were already content with how smoothly Instagram scrolled. We're now at a point where smartphones share their chip architecture with desktop computers, and iPads can render 4K video more quickly than a laptop. So where is the desire for more?
We may have reached 'peak smartphone.' Even the new iPhone 12 revisits a design from Jony Ive's back catalog — one that was more impressive the first time around, back in 2012 with the iPhone 5. And the 12's use of 5G is borderline-meaningless for most buyers. There are those who either don't live in an area to experience it, or who don't receive it because the iPhone knows it isn't needed most of the time, so sticks to 4G in a bid to preserve battery life.
Upgrading to the 12 Pro from my three-year-old iPhone X felt like a leap forward worthy of the $999 price tag, but mostly because my poor phone had been smashed into so many pieces, entire sections of the touchscreen no longer responded. Those iPhone 11 Pro owners making the same purchase are unlikely to spot much of a difference, especially once the novelty of newness has worn off and the updated design is hidden by a case.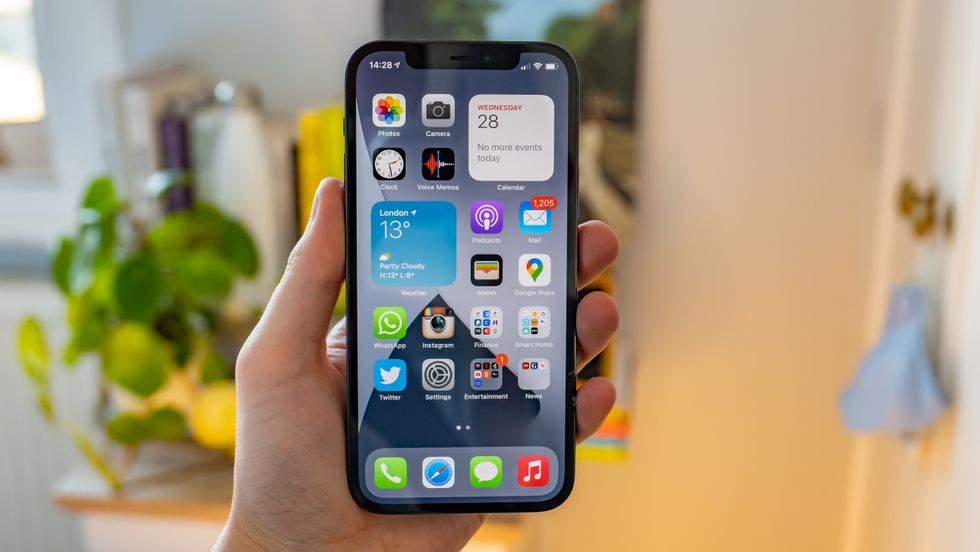 iOS 14 on the iPhone 12 Pro GearBrain
Not just an Apple problem

It's a similar story with Google, whose market-leading camera technology is now three years old and the lower-priced Pixel 4a is arguably a more interesting product than the middling Pixel 5. The 5 is still a good phone at an attractive price, but the excitement of the first three generations of Pixel has eroded, leaving behind a phone that does the job but is unlikely to excite a Pixel 4 owner.
Sticking with cameras, Samsung caused a stir with the 108-megapixel and 100x zooming capabilities of its Galaxy S20 Ultra earlier in 2020. The marketing department no doubt rubbed its hands with glee when learning about these stats, but Apple manages just fine with a set of 12-megapixel sensors and 10x zoom. Samsung's camera feels like a case of "because we could," not "because the consumer demands it."
This isn't just a problem faced by industry heavyweights. OnePlus phones have all looked the same for years now and the company's current obsession is quite literally an obsession with current, making ever-faster charging a headline feature. Never mind that most of us still plug our phones in all night, every night.
A difficult year
It has been a difficult and unusual year for obvious reasons, but I wonder if the global smartphone market would still have shrunk anyway. After two consecutive quarters of 20 percent nosedives, global smartphone sales were down a further 8.7 percent in the third quarter, according to Gartner. New phones continue to review well but, as I remarked in GearBrain's review of the iPhone 12 Pro, the magic of an annual upgrade has been lost.
Samsung, the world's largest smartphone maker and owner of 22 percent of the global market, looks to be restructuring for 2021 and beyond. It was reported this week how the decade-old Galaxy Note, complete with its novelty but popular S Pen stylus, is to be killed off with no replacement for 2021. Instead, sources of Reuters claim, Samsung will shift its Note team to focus on the nascent folding phone business.
Yet to truly go mainstream due to huge prices and questionable durability, folding phones could be what the smartphone industry needs to reinvigorate itself. But false-starts by Samsung and Huawei, both giants and accounting for 36 percent of global phone sales between them, suggest folding phones aren't quite there yet. Anecdotal evidence, but I live in London and pay attention to these things, yet have never seen a folding smartphone in public.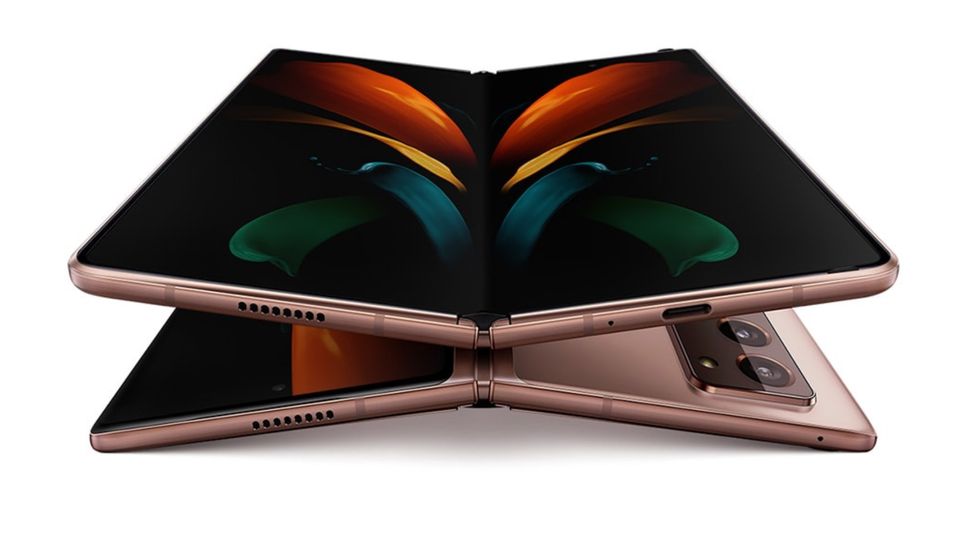 Folding phones remain an expensive niche for now Samsung
Reaching peak smartwatch too

It's a similar story with the smartwatch. Apple, Google, Samsung and others charged out of the gate in the middle of the last decade, quickly shifted strategy from fashion to fitness, and created a whole new, successful sector of the consumer technology market.
But now things have slowed down. Google is yet to produce a smartwatch of its own, while its Wear OS software used by many others grows stagnant. Samsung mostly offers a similar experience to Apple but at a lower price and with fewer hardware options.
Even Apple, which generates more cash from selling watches than Switzerland, has pumped the brakes in 2020, adding just a single headline feature to its latest Watch Series 6 — if you can even call blood oxygen monitoring a headline feature. The ECG app of the Series 4 in 2018 felt like a big deal, the always-on display of the Series 5 a year later felt like a delayed necessity, but for 2020 it was the cut-price Watch SE, with its features pared back, that was most interesting. Even the Watch Series 3 from 2017 remains on sale, as the conveyor belt of new features slow down.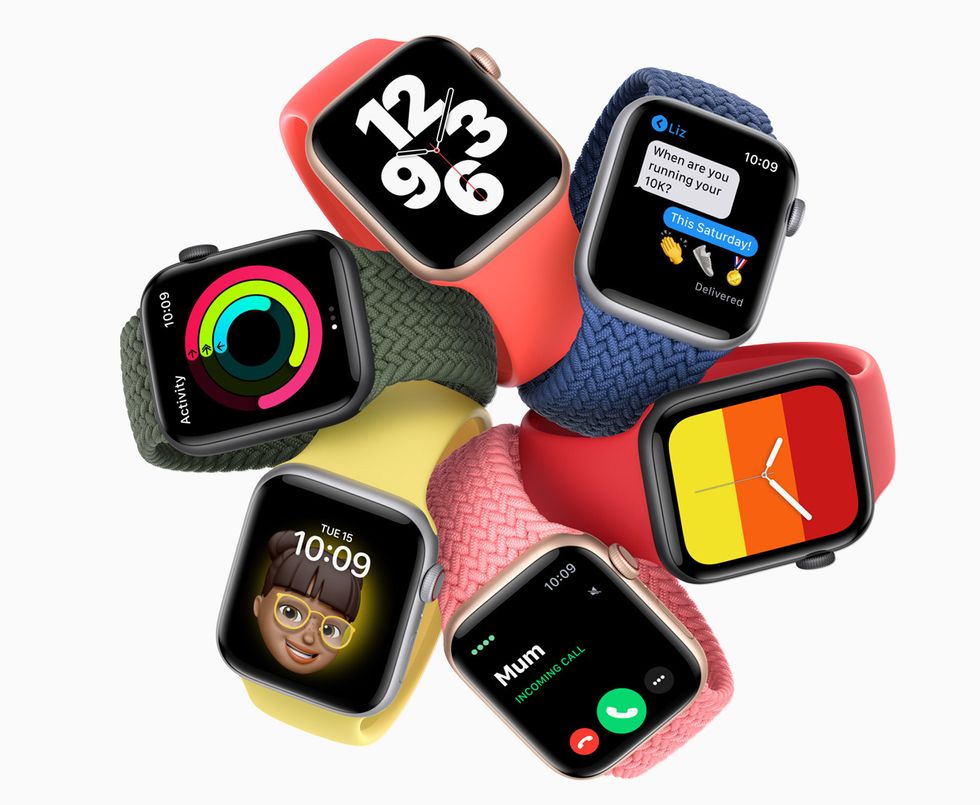 The Watch SE starts at $279 Apple
Until non-invasive glucose monitoring, something Apple and others have quietly worked on for at least three years, arrives on our wrists, we may well have reached peak smartwatch too.

This isn't to mean the consumer technology industry has run out of ideas. It just means the rampant annual upgrade culture we briefly became accustomed to may be ending, giving our credit cards a sigh of relief, and helping us learn to enjoy our gadgets for two, three or four years before making another big leap toward whatever's next.
From Your Site Articles
Related Articles Around the Web
Like GearBrain on Facebook