Like GearBrain on Facebook
An FCC filing spotted this week all-but confirms Sonos has a new, smaller Bluetooth speaker in the works, and it will likely launch soon.
The filing was first spotted by The Verge and can be viewed here . It isn't packed with detail but provides enough information for us to describe the speaker as having Wi-Fi and Bluetooth, a wireless charging dock, a cylindrical design, and to be smaller and less powerful than the $399 Sonos Move.
Read More:
The Move is the only Sonos speaker with Bluetooth, pulling a double shift as a regular Wi-Fi smart speaker inside the home, then turning into a battery-powered Bluetooth speaker when connected to a phone and taken outside.

We think so-called Move Mini will be a crucial product for Sonos. The company carved out a successful niche for itself with its whole-home wireless networking technology almost two decades ago. For much of that time, the answer to anyone wanting music playing in every room was, almost without exception, "get a Sonos system, it's expensive but worth it".
But the smart speaker industry has moved fast in recent years, with Amazon, Google and Apple making smart speakers that perform the same networking trick, but in many cases are much cheaper than anything from Sonos. As it stands today, Sonos has the circa-$200 One, while Amazon and Google have the Echo and Nest Audio at half the price. A couple of years ago, their sound quality couldn't match that of the Sonos One , but now there is far less between them.
It has always been possible to spend a fortune on high-end audio equipment, but it remains tricky to make a mass-market success of expensive speakers. While consumers will spend $1,000 on the latest smartphone, Apple cut the price of its poor-selling HomePod not long after launch – an incredibly rare move for the iPhone maker – and its pricey AirPods Max are seemingly $200 more than they have any right to be. Evidently, there is a natural ceiling for what most consumers will pay for a smart speaker.
Sonos can't afford to get stuck in a position where it is pitching expensive speakers that are priced well above those from Amazon and Google, yet offer a similar experience when it comes to wireless networking and additional features. Indeed, the Alexa voice assistant works on a handful of Sonos products, but Amazon holds some features back for Alexa on its own Echo speakers.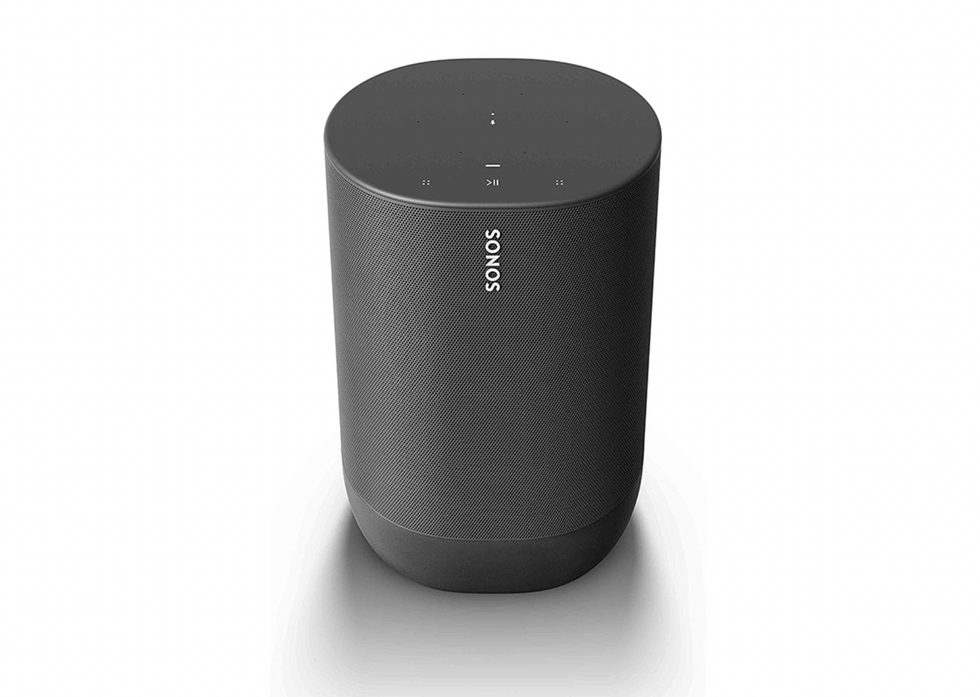 The Sonos Move is currently priced at $399 Sonos
Sonos has a unique product with the Move, given it works as a smart speaker with Alexa and Wi-Fi, but also has a battery for outdoor Bluetooth use, and produces great sound. Yet at $400, there is plenty of room for a 'Mini' variant to offer a similar experience while being smaller and cutting back a little on audio power and quality. If anything has been proven by the huge popularity of Amazon's Echo (and the demise of the pricey Google Home Max ) it is that buyers prefer average sound and top-notch connectivity at an affordable price, not premium sound costing an extra hundred dollars.

If Sonos can position the 'Move Mini' at $199 it will be half the price of the full-size Move and the same as the One, but crucially it will put the Sonos ecosystem within reach of those looking at a $99 Echo or Nest Audio. It is still double the price, but will have the benefits of a battery and portability lacking on all of Amazon and Google's offerings. As for how it would compete with Apple, the company's $99 HomePod Mini is half the price but cannot be used as a Bluetooth speaker and has no battery – the same can also be said of the full-size HomePod, which retails for $299.
We feel smart speakers (and displays) would benefit from wireless functionality. That way, they could be moved from their charging dock to anywhere in or out of the home, bringing their connectivity and sound wherever they go. Hopefully Sonos continues to expand on its Move range with the new 'mini' model, and others follow suit.
We'd love to see an Amazon Echo that is battery powered for occasional portability and outside use. Amazon has experimented here, with the now-discontinued Echo Tap back in 2016, and more recently with the Echo Input of late-2019, but that particular speaker was only sold in India.
For now, it looks like Sonos could bring itself closer to the price of the Echo and Nest Audio, while also offering something unique in the form of an integrated battery. We hope the new speaker arrives soon and, crucially, it is priced competitively enough to make Echo and Nest buyers think twice.
Like GearBrain on Facebook