Like GearBrain on Facebook
A video doorbell can be a good, smart home security device that keeps watch on your front or back door, alerts you to visitors or when someone gets close to your door. They come in a variety of options from small to round, wired to wireless which run on rechargeable batteries. One of the recent ones we've tested at GearBrain is the Toucan Video Doorbell, which the company sent us to test on a real home.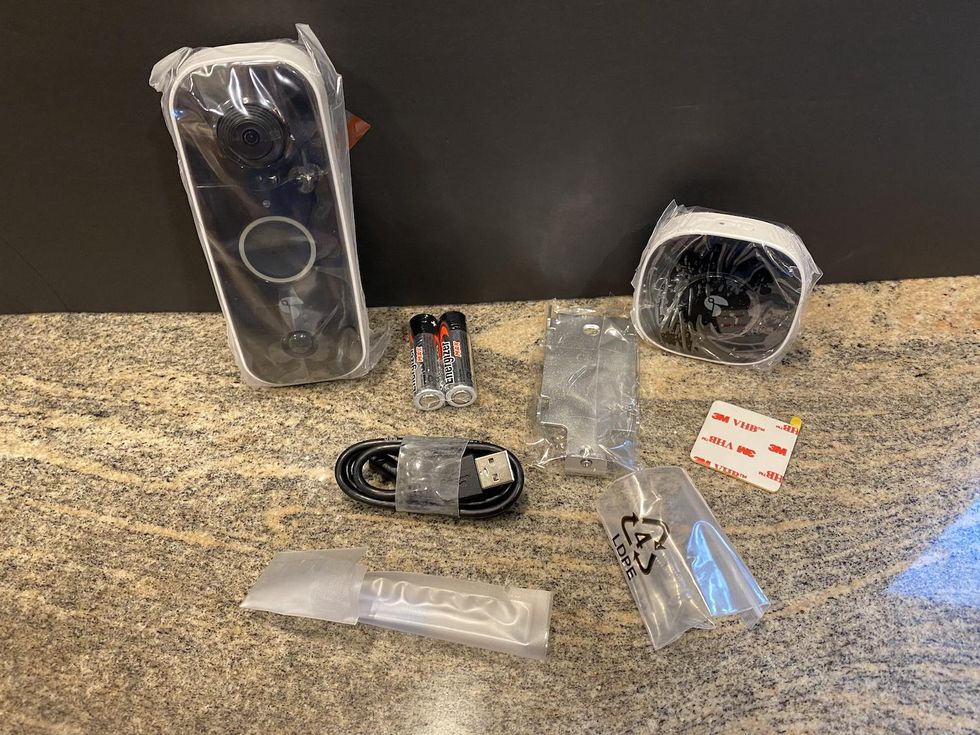 Toucan Wireless Video Doorbeall unboxedGearBrain
What is Toucan Wireless Video Doorbell?

The Toucan Wireless Video Doorbell is a wire-free smart device that helps you see the front and back of your home, depending on where you place the device. It has a 180 degree field of view (FOV), works on a 2.4 GHz Wi-Fi connection, is battery-powered and can record full HD video (1080p) when someone comes within motion range of your door. The built-in battery is rechargeable, and lasts quite a while — during testing, we only used 10 percent of the battery life in one month, with heavy traffic to our door.
Other features include a siren alarm, night vision, PIR motion detection, a waterproof rating of IP56 and two-way communication. The PIR motion detection can be adjusted using the Toucan Smart Home app (iOS and Android). The app also lets you have remote access to your doorbell camera, so you can pull up a live feed or a video recording.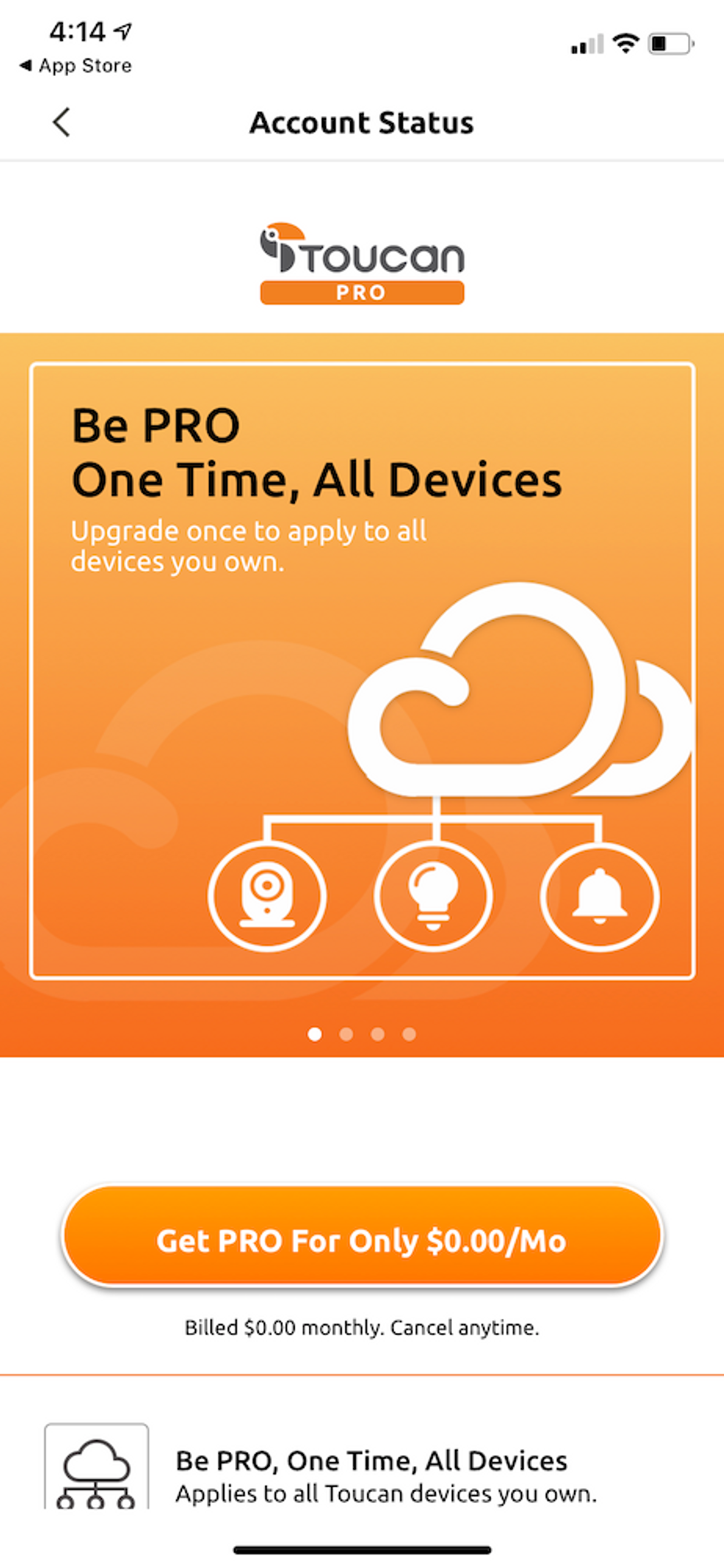 Toucan offers cloud storage plans in their app.GearBrain
You can store up to 24 hours of cloud storage (and also get 911 emergency call services) with the Toucan Video Doorbell. If you want to store videos longer than 24 hours, you can purchase a Toucan Shield Plan, either the Pro or Elite. The Pro plan costs $2.99 per month and comes with seven days of video storage, unlimited video downloads, 10 saved/bookmark recordings and up to 10 shared users. The Elite plan costs $9.99 per month and has same features as Pro, except you get 90 days of storage for playback.

You also get a small, wireless, battery-powered chime with the Toucan Video Doorbell, which lets you place your Chime wherever you want in your home, and alert when someone rings your doorbell. The Chime has six different sounds for you to choose, from your standard doorbell chime to the sound of a cuckoo clock.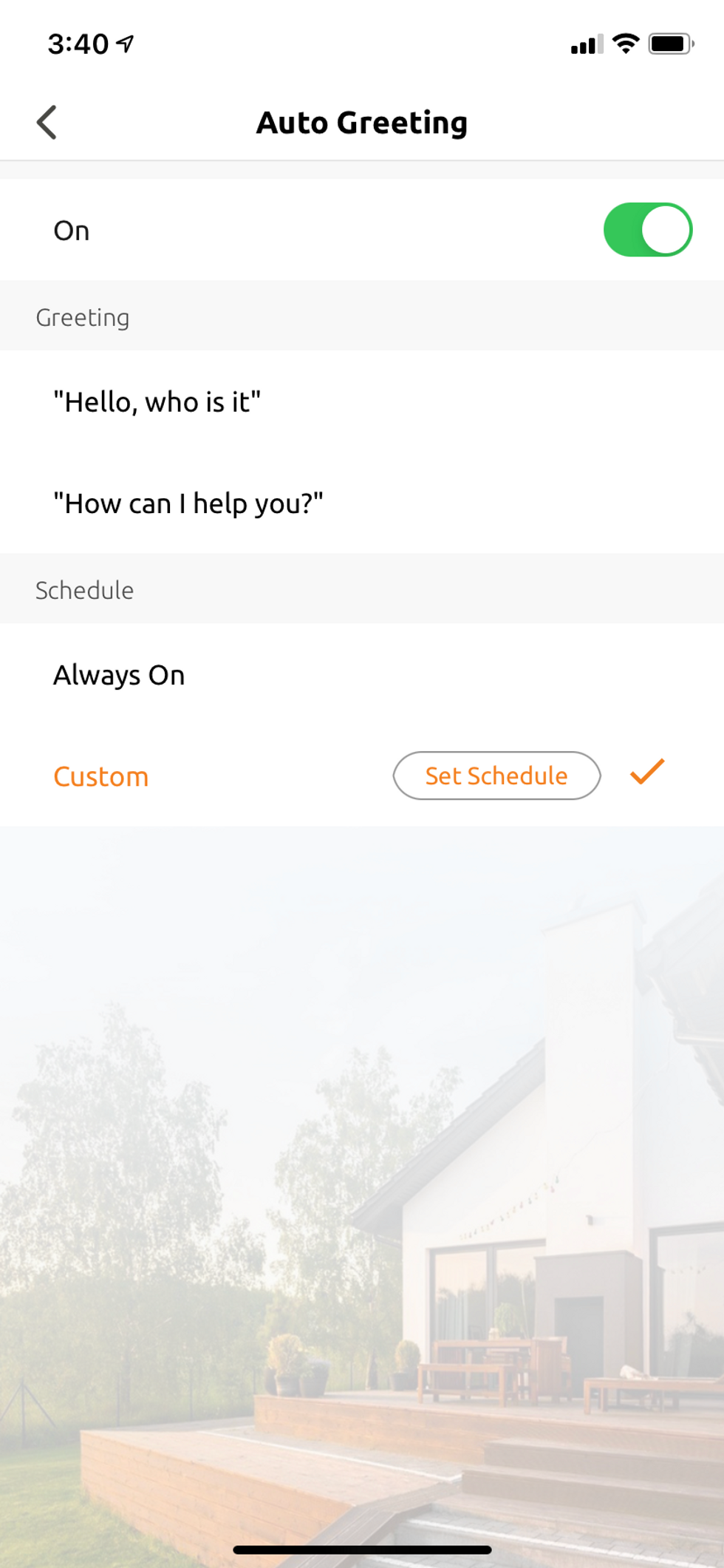 Toucan offers auto greeting via their app.GearBrain
Installation of Toucan Video Doorbell

Installing the Toucan Video Doorbell is rather easy. Since it doesn't require a wired connection, you can position the doorbell on the exterior of any door. Our advice would be to make sure the molding around your door is wide enough to hold the Toucan Video Doorbell. Sleek in design, it measures only 2 and 1/8" wide and 1" deep. It's slightly larger than Ring, measuring 5 ½" long compared to the Ring Video Doorbell 3 which is 5.1" long.
Once you choose the door and location, make sure the spot has a good Wi-Fi signal. The Toucan Video Doorbell works on a Wi-Fi connection, and you need a good signal to view recorded videos, as well as communicate across the live feed.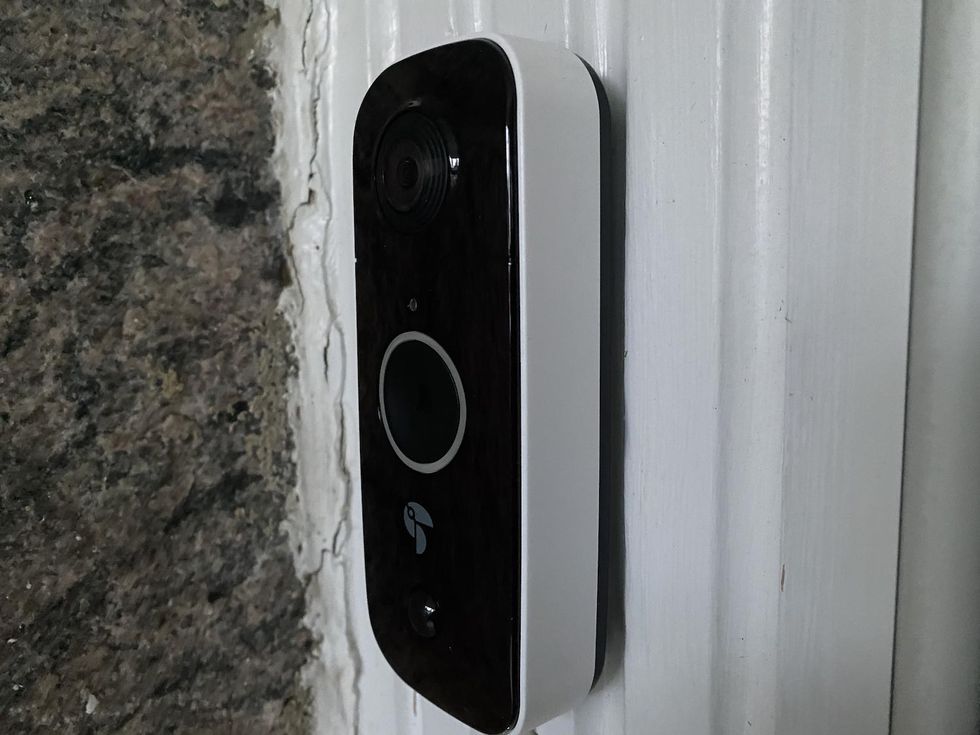 Toucan Wireless Video Doorbell is slightly larger than Ring Video Doorbell but not by much.GearBrain
To install, download the Toucan App while you're charging the video doorbell using the supplied micro USB cable. Once charged, and the app downloaded, start the setup process. The instructions in the app are easy to follow and we recommend you use them to setup your video doorbell and pair it with the Chime.

After you pair the two, the next step is to mount the video doorbell using the mount wall bracket. If needed, drill holes into the molding and insert wall anchors to secure the wall bracket. Then place the doorbell on the bracket. This should take you only a few minutes to complete.
Once video doorbell is mounted on the bracket, just secure it by tightening the lock screw with a screwdriver. Now you are ready to start using your video doorbell.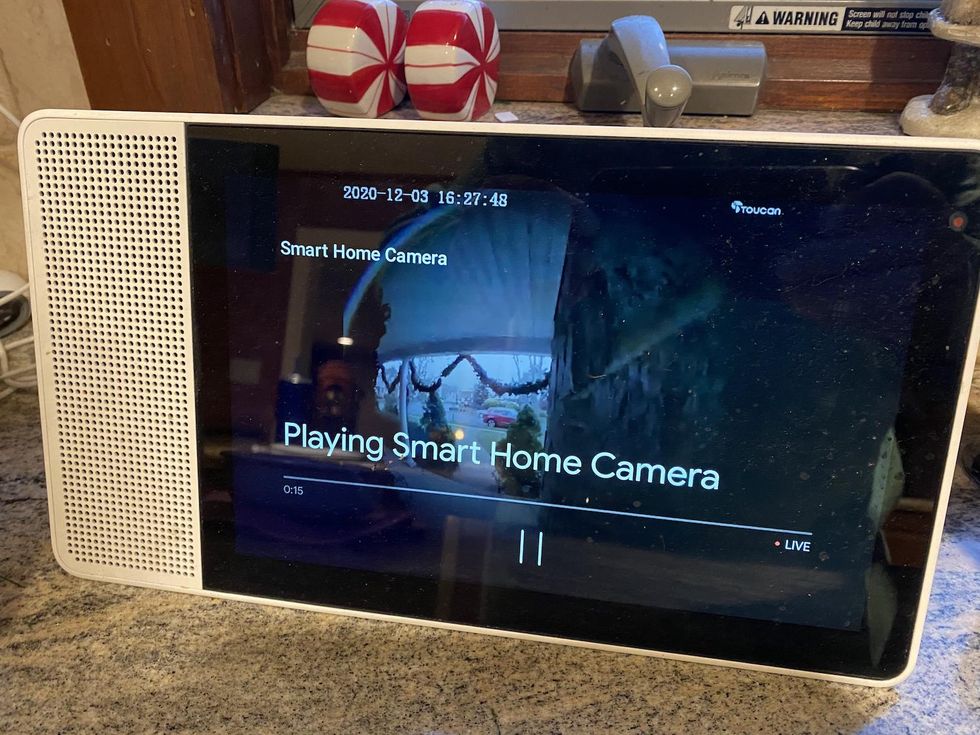 Live stream video from Toucan Video Doorbell on a smart display by either Google or Amazon.GearBrain
Smart Home Integrations

Toucan Video Doorbell is compatible with both Amazon Alexa and Google Assistant-enabled devices. If you have a smart display for either of these voice platforms, you will be able to see and talk to visitors standing outside your door. During our tests, this feature worked well. We could easily hear and see our visitors and they could clearly understand our voices. There is a slight delay but not that noticeable.
Aside from these smart speaker integrations, the video doorbell is not compatible with any smart home security systems nor door locks. You can use voice commands with Alexa or Google to unlock your door lock when speaking to a guest through the Toucan video doorbell app. However, it would be a better user experience if you could easily lock and unlock your door lock using the same app as your video doorbell.
Additionally, we believe it's ideal to have all your videos from your other security cameras stored and access through the same app. Toucan does have a nice outdoor camera, the Toucan Wireless Outdoor Camera, which GearBrain tested this past summer, and you can pair the video doorbell with this camera through the Toucan app. Both also have alarms or sirens to use in case of emergencies. We would just like to see them work with other branded smart home security systems and smart locks to form a full DIY smart home system. (Check out The GearBrain, our smart home compatibility checker to see the other compatible products that work with Google Assistant and Amazon Alexa enabled devices.)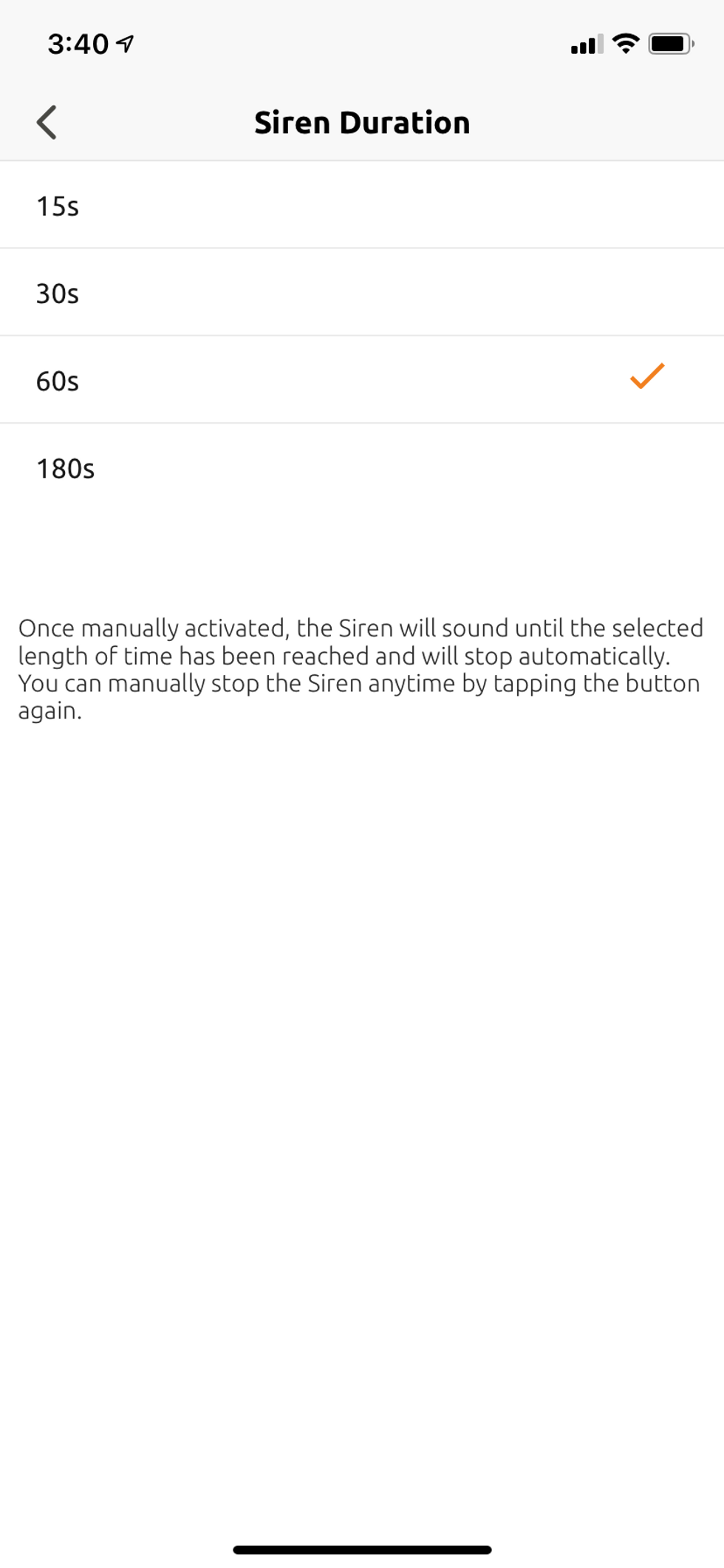 Siren for Toucan Video Doorbell can be adjusted in Toucan app.GearBrain
Cost
Toucan Video Doorbell costs $89.99 and is available on the company website. We also found it for less on Amazon, Walmart, Lowe's, Target and a few other major retailers. The video doorbell comes with the wireless chime, micro-USB charger cable for the rechargeable battery, adhesive tape, two AA batteries for the Chime, screws and wall anchors, wall bracket, Toucan security stickers, instruction manual and customer support packet. The company also sells a bundle, which includes Toucan Video Doorbell and their Wireless Outdoor Security Camera for $169.99.
Performance

Toucan Video Doorbell is a good standalone wireless video doorbell. The video resolution is crisp and you can easily see visitors with the camera's night vision. The 180 degree wide angle (FOV) is as good as you will get from any other smart video doorbell. Communication is also clear on both ends of the line. However, the PIR motion sensor is very sensitive.
You can adjust the motion sensor sensitivity in the app, choosing from four settings: Max, High, Med and Low. We had the setting on Low and we still got a number of false alerts from people walking in front of our house about 25 feet away. As a result of these alerts, we set up a "focus area screen" feature in the app which allows you to lock the camera on a selected area within its view. For example, we used this to keep an eye on deliveries that were left on our porch. Ring has a similar feature — and a larger area of focus — but we found the Toucan Video Doorbell provided a sufficient area for us to keep an eye on our deliveries after they were dropped off in our test space.
As for setup and installation, these should take a very short amount of time, and you won't need more than a Philips head screwdriver and power drill to secure your wall anchors. Do make sure, though, that you take off the clear plastic covering before pairing it with your video doorbell and selecting chimes. The plastic will hinder the volume of the chime.
Examples of High Quality Video from Toucan Wireless Video Doorbell
Use the Toucan app to see live video feed from Toucan Wireless Video Doorbell.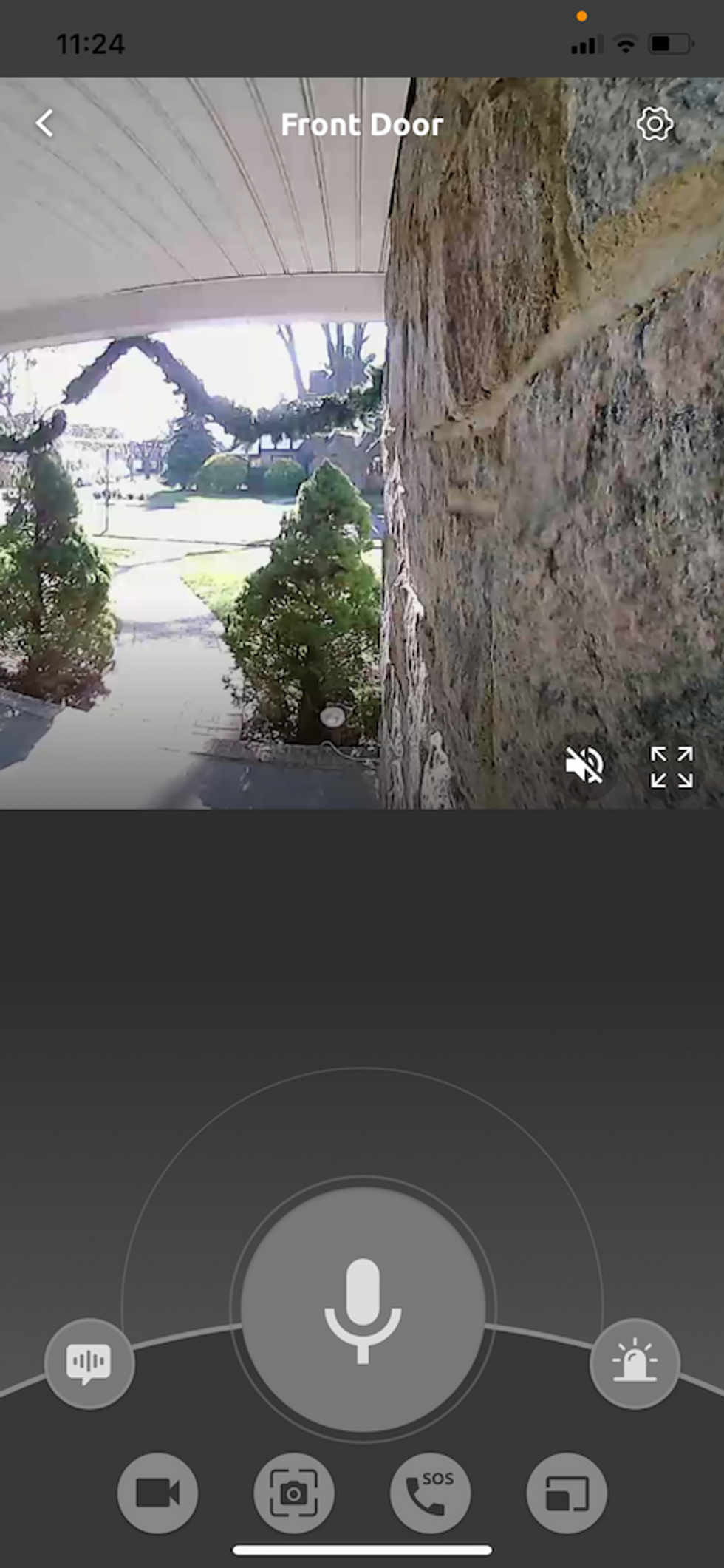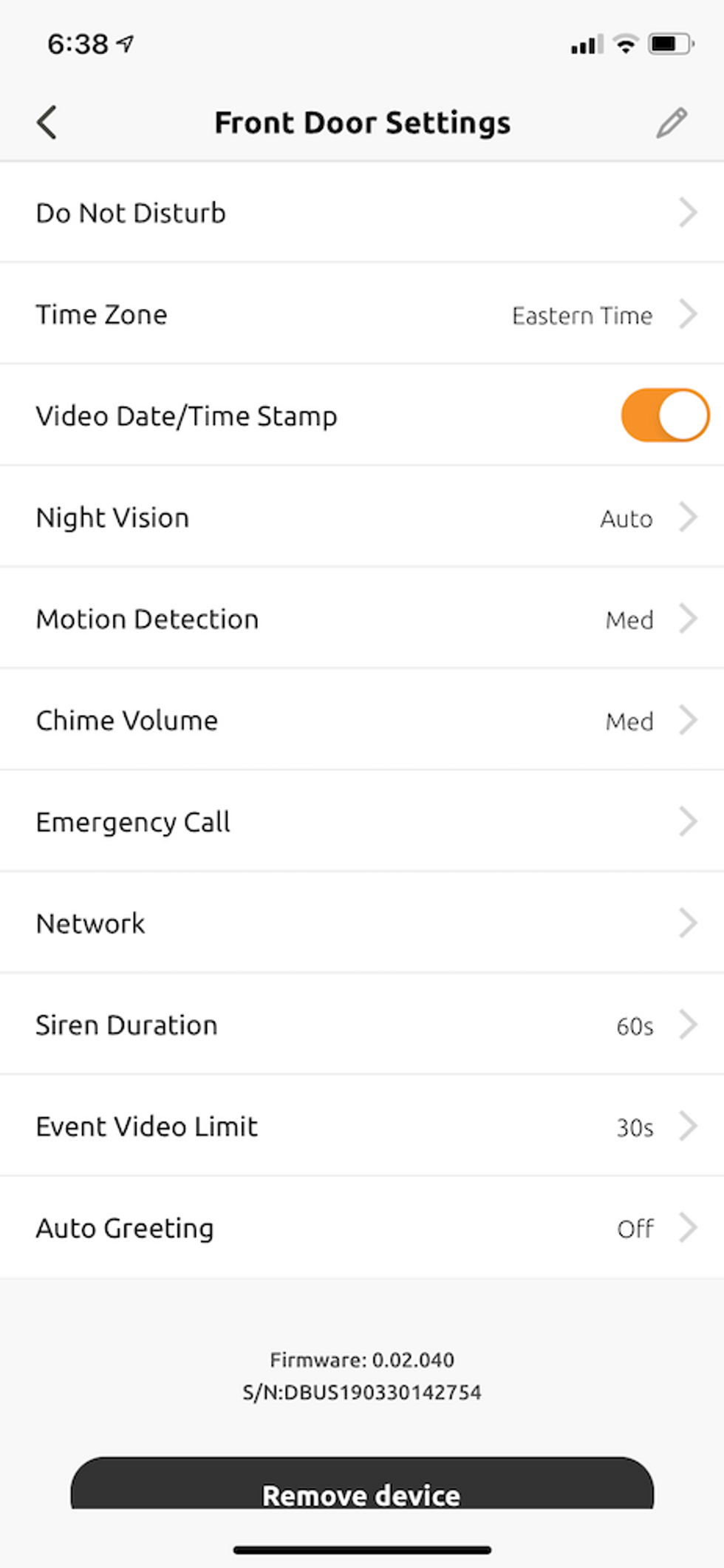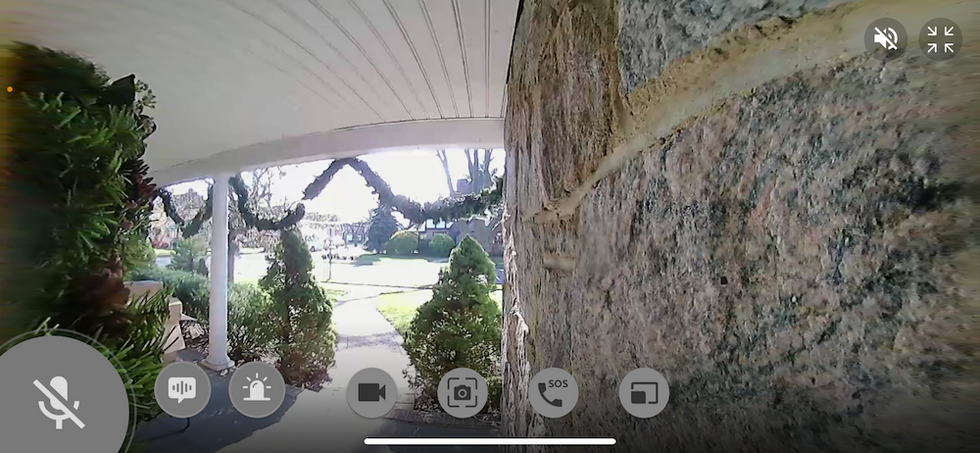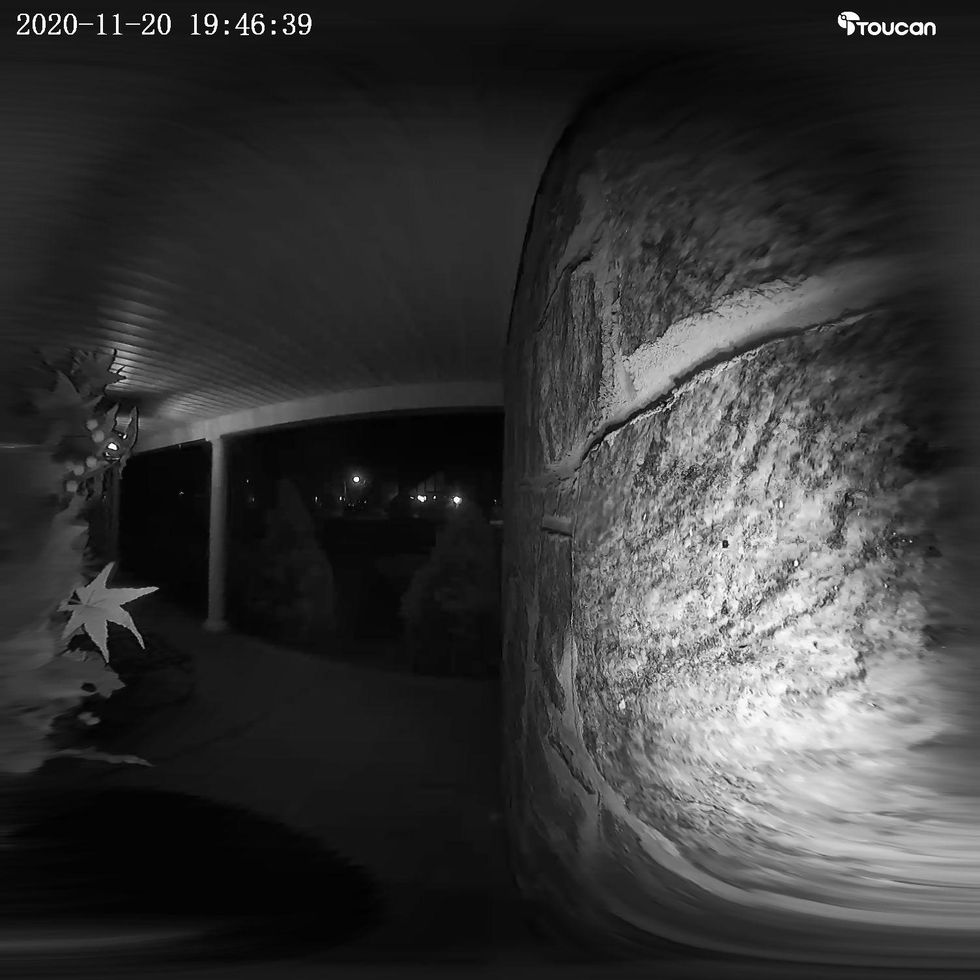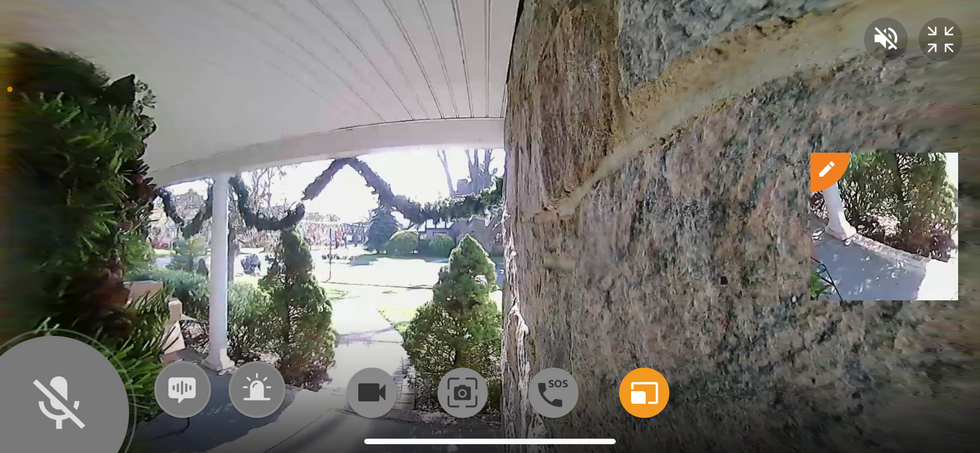 Summary
The Toucan Video Doorbell is a smart video doorbell that has a number of features from an easy setup, to a long lasting battery, a big field of view to an exceptional video resolution. But the most attractive feature to us is the price. Typically you're going to pay much more than $90 for a video doorbell with all of these features. Plus, Toucan's video storage fees are attractive — just $2.99 to store up to seven days worth of videos, which is a great deal.
However, this video doorbell does have limits in terms of its smart home integrations. You cannot add this device to your smart home security system — even if it works on a Wi-Fi connection — and it does not integrate with smart locks to allow you to unlock them through the same app as the video doorbell. If you use Google Assistant or Amazon Alexa smart speakers or displays as your home hub, then you can use voice commands to control all of these features while using the Toucan Video Doorbell.
Who should buy Toucan Video Doorbell? We would recommend this smart video doorbell for any homeowner or renter who doesn't already have a smart home security system. It can also work for small businesses that want an easy to install, wireless video doorbell that also doesn't require a hub.
The Toucan Video Doorbell is a very attractive security device to build upon, and we hope to see more smart home integrations in the near future from the company. But in the interim, pairing the video doorbell with Toucan's decent and reliable outdoor security camera is a good option. These two devices can help any homeowner, renter or small business construct a dependable DIY smart home security system at a very attractive price.
Pros:
Price
180 ultra-wide angle (FOV)
Easy Setup/Install
Cons:
Sensitive PIR Motion Detection
Lack of smart home integrations
Siren Alarm not loud enough
TOUCAN Wireless Video Doorbell and Wireless Outdoor Camera Smart Home Security Bundle Pack
From Your Site Articles
Related Articles Around the Web
Like GearBrain on Facebook