As the coronavirus continues its sweep, celebrations are certainly not the top of most people's mind. And yet, high school and college students are still graduating, and people who have willingly put aside big, splashy weddings are still hopeful they can, at least be married. But social distancing is making many of these traditions difficult — parents can't line up to watch their children celebrate the competition of 12 years of their education, and families can't hug brides and grooms to wish them good luck on their new lives ahead.
Intrepid people, however, are finding a way to still move forward with these momentous events — some with the support of clever students, and even a politician as well.
Just in case you don't live in a state where a Zoom wedding is possible, and your high school doesn't offer a graduation with robots, there are ways to potentially celebrate these extraordinary moments — and yes, all while staying six-feet apart.
Zoom ceremonies

In New York, people can now get married by Zoom, thanks to an executive order that Gov. Andrew Cuomo signed in April 2020. The rule now means that not only can people get a marriage license from home, but they can have a county clerk also run a marriage ceremony over an audio-video conferencing program.
There's some precedence for these kinds of marriages being not just allowed — but completely legal. Members of the U.S. military who are overseas can get married, in some states including Colorado, if they obtain special permission.
New Yorkers hoping to take advantage of this new rule need to move quickly — the Executive Order, No. 202.21, holds through May 19, 2020, presumably when Cuomo may re-address whether to lift stay at home orders or not.
Roku Smart Soundbar with Built-in 4K Streaming Media Player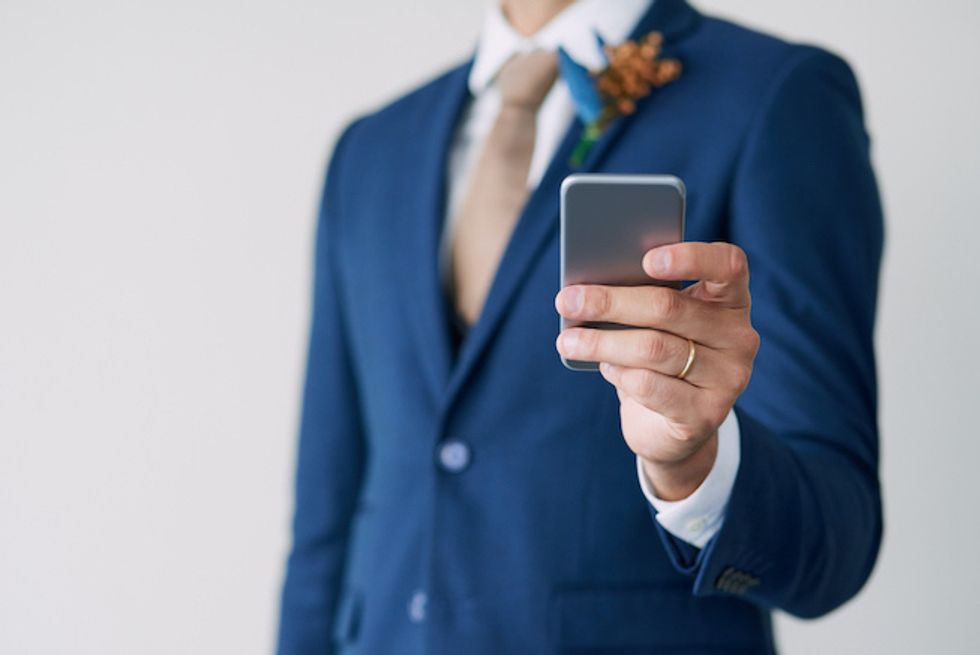 People are sharing their weddings online through virtual streams and social media Getty Images/iStockphoto
Online weddings

Couples are creating pages online and on social media about online and virtual wedding plans, while others are using the social network to actually live stream their big day for friends and family. One couple used the platform to live stream their wedding, with a minimum number of people close by in the room, and the rest watching and celebrating through a virtual stream.
Wedding vendors are even heading online to hold virtual wedding fairs that brides and grooms can attend from afar. And there are multiple tips, including having new couples walk along the street after getting married, with friends and family in their cars honking their horns or even throwing rice to send the betrothed best wishes.
Virtual graduation
Graduation ceremonies have stopped almost entirely. While the US Air Force Academy in Colorado held a ceremony in person on April 18, students had been living together at the school, parents were not allowed to attend and students stayed six feet apart apart.
Most universities don't have that option, which is why most are turning to online options, like Northwestern University's graduation, which will hold its ceremony on the morning of June 19 and Broward County in Florida, will be holding virtual ceremonies as well, spread out over two weeks, with the events live streamed and broadcast on BECON-TV, a station operated by the School Board of Broward County.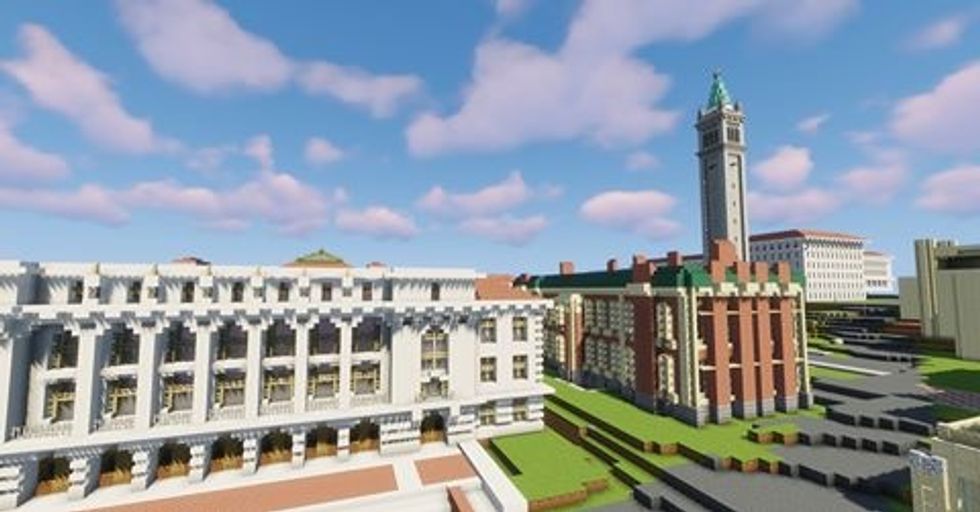 Students at the University of California at Berkeley are planning to hold a virtual graduation event in a Minecraft replica called Blockeley UniversityBlockeley University
Minecraft convocation

One elementary school in Japan even held its graduation in Minecraft, reported CNET. Minecraft, of course, is the Microsoft-owned virtual space where people can build entire world made from digital building blocks.
But it's not just little kids who are using Minecraft for their graduation plans. University of California at Berkeley students have built a replica of Memorial Stadium in Minecraft, a project called Blockeley University, and are looking to hold a graduation ceremony there — in the virtual world — this year on May 16. The group has a Facebook page already built to spread the word.
And that's hardly the only school being re-built, so to speak, in Minecraft. The University of Pennsylvania has been constructed in the game, so too Georgia Southern — and at least one high school in New York City, the Bronx High School of Science, rebuilt its entire school in Minecraft.
Social media celebrations

Schools are making use of social media to celebrate their students in very public ways. Michigan State University is tapping social media for its graduation will actually hold its virtual event on May 16th, on MSU's Facebook page.
Over in Miami-Dade County Public Schools, high school seniors are being celebrated on Twitter, with the Superintendent Alberto M. Carvalho posting the names of students and photos, along with the colleges they'll be attending in the fall.
Tokyo university uses remote-controlled robots to conduct virtual graduation ceremony www.youtube.com
Robots walk the stage
At an online university in Japan, robots took the stage as avatars for its students, with the graduates faces beamed on a screen that sat on top of the devices. The school, Tokyo's Business Breakthrough University, had the robots kitted with graduation caps on the top of the screens, and they had their diplomas placed on the robots as well.
These robots, which look very much like Ohmni's Telepresence robots, aren't something of course that can be used by every school.
Virtual reality commencement
Virtual reality may be a less expensive option than a robot, and it's one that Purdue University Global is tapping for its students on June 6. There will be a 360-degree view of the space, students will have their name and degree real aloud, and they're going to be sent a headset with the Purdue Global brand printed on it as well.
Tributes from afar
And while not virtual, some towns are honoring their seniors in other public ways by having banners printed with their faces and names and hanging them along thoroughfares and town squares. That's what the City of Frederickstown in Missouri has done for its high school class of 2020, reports the Daily Journal Online, as well as the City of Caseville in Michigan, said WCEM. Newton Grove honored Hobbton High School seniors in North Carolina in the same fashion, wrote the Fayetteville Observer, and one town took to Facebook to underwrite the cost of the banners honoring seniors from Wishek High School in North Dakota, said KXNET.
With uncertainty over when coronavirus restrictions will be lifted across the country, these options are allowing people to celebrate those important moments in their friends and families lives, without putting each other at risk, one of the best ways they can probably honor them as well.
Oculus Go Standalone Virtual Reality Headset - 64GB