Yale is taking its smart lock into new spaces, from the front door now to interiors cabinets and drawers as well as exterior boxes designed to keep deliveries safe.
The new devices, the Smart Cabinet Lock and the Smart Delivery Box, both launched at CES 2020, but Yale is just now making them available for purchase. Both work with a Yale Connect Wi-Fi Bridge making it possible for people to control the locks, those in the box, or those installed inside a home, through the Yale Access App.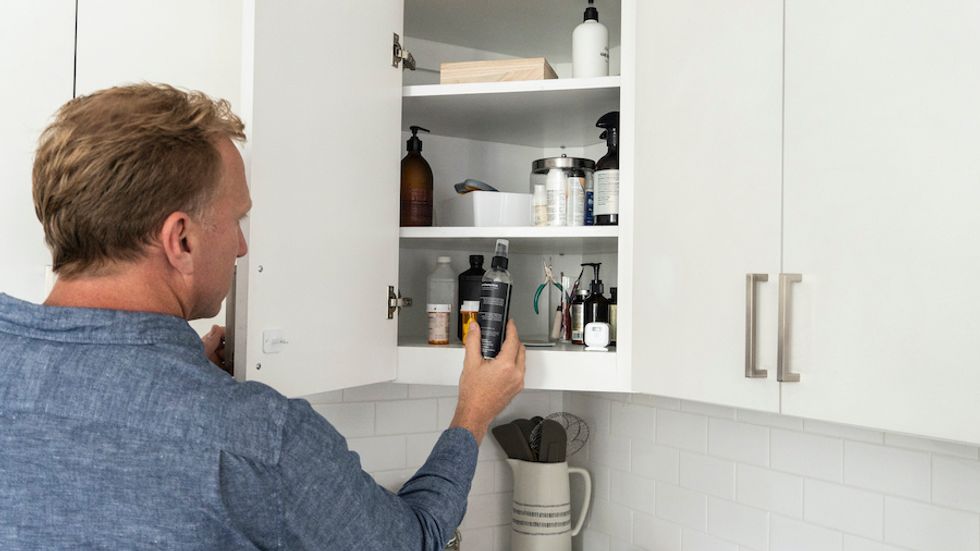 Yale Smart Cabinet Lock can be secured with screws or just 3M tapeYale
Smart Cabinet Lock

The Yale Smart Cabinet Lock is the most portable of the new locks, a small device that can be anchored into place with just 3M tape or screws and placed inside a drawer or a cabinet, anywhere people want to protect the contents inside.
The lock unlocks and locks via the iOS and Android Yale Access App, and also through the Yale Connect Wi-Fi Bridge, and can be picked up in a Bluetooth and a Wi-Fi version.
Smart Delivery Box
The Smart Delivery Box is Yale's answer to securing deliveries that are dropped off at someone's home. While people can take advantage of services like Amazon lockers, the Yale Smart Delivery Box can lock up any delivery, and it can be tethered outside and also weighted with sand inside the bottom of the box.
The box works two different ways. People can send a special code to someone making a delivery, so they can unlock a Yale Smart Keypad that's available on some models, and then put the delivery inside. Or the box can be left unlocked through something called Delivery Mode, so anyone can make a delivery. But either way, once a delivery is made, the box auto-locks and the owner gets a notification that an item has been stored inside.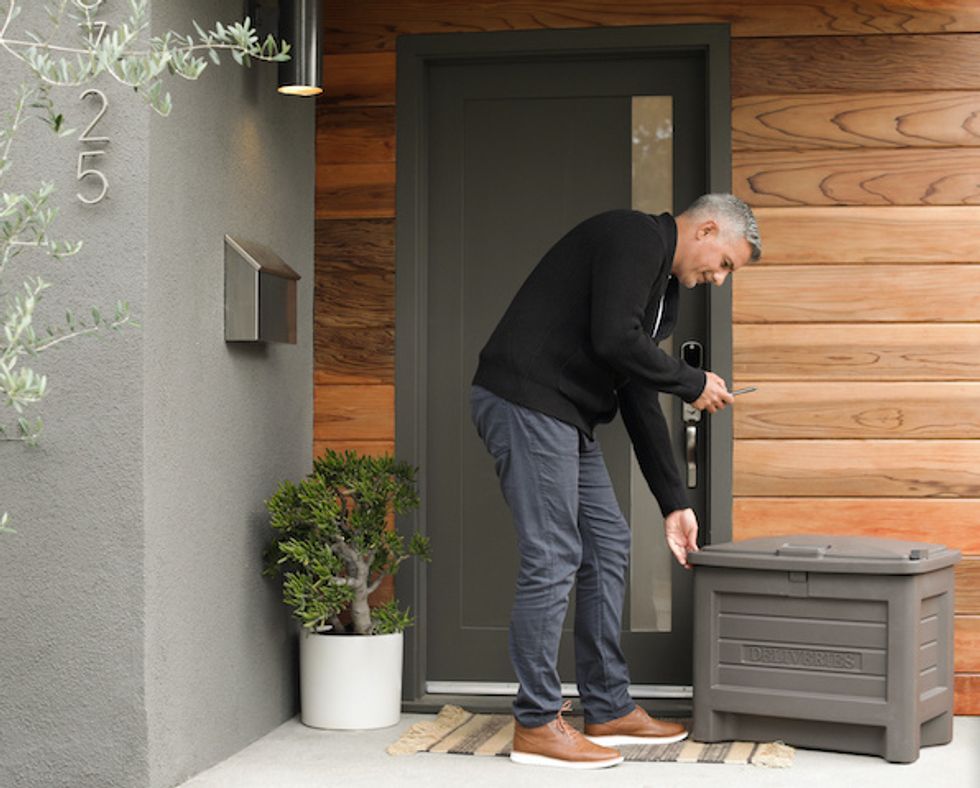 The Yale Smart Delivery Box can be opened via the Yale Access AppYale
People can also unlock and lock the box at will, and even share access with other people because of the Yale Connect Wi-Fi Bridge that's inside each box. The box is aimed at helping people prevent package theft, and with holiday shopping around the corner, more people are expected to increase the online purchases they make in the next few months.

There are two different designs, one called Kent and one called Brighton, and both can also have an insulated sleeve added inside for keeping groceries cool as well.
These are now available to buy at Yale's web site, and also on Amazon, Best Buy and other retail sites. The Smart Cabinet Lock is $79.99 for the Bluetooth only version and $129.99 for the Wi-Fi version.

The Kent Smart Delivery Box is $279.99 for the Wi-Fi version and $329.99 for the Wi-Fi and Smart Keypad. The Brighton Smart Delivery Box is $229.99 for the Wi-Fi version and $279.99 for the Wi-Fi and Smart Keypad.
Yale will also be releasing a Smart Safe later in 2021.
"Over the past 180 years, Yale has become synonymous with secure door locks," said Jason Williams, president of the Smart Residential Group U.S., Assa Abloy, in a statement. "It was a natural decision for us to integrate everything we've learned from protecting homes from the outside, to other elements around your home. Additionally, online shopping has steadily increased over the in 2020 it's become more prevalent than ever before and extends beyond the traditional online orders to include grocery deliveries and more. Our new Smart Delivery box will be a necessity for consumers looking for a way to secure their increased deliveries."
Yale Smart Delivery Box, Kent, with Wi-Fi Connect, Keypad and Cooler, in Manor Gray
Best Smart Home Locks www.youtube.com