Like GearBrain on Facebook
GearBrain tested Yale's Assure smart lock earlier this year, finding its classic design and easy installation made it a good smart lock option for anyone building out their own smart home. We just got our hands-on Yale's newest smart lock: the Assure SL with Z-Wave and weren't disappointed, glad to see Yale addressed some of issues we mentioned in our first Yale Assure review such as creating better setup instructions.

The Yale Assure SL with Z-Wave smart lock is a nicely designed device — and it should: the company has over 170 years of experience in making door locks. Its new smart lock comes embedded with many of the traits you'd expect from a Yale smart lock: it's easy to install and keeps track of who is coming and going in your home. But it's also the first smart lock we've tested that integrates nicely with Z-Wave compatible smart home systems.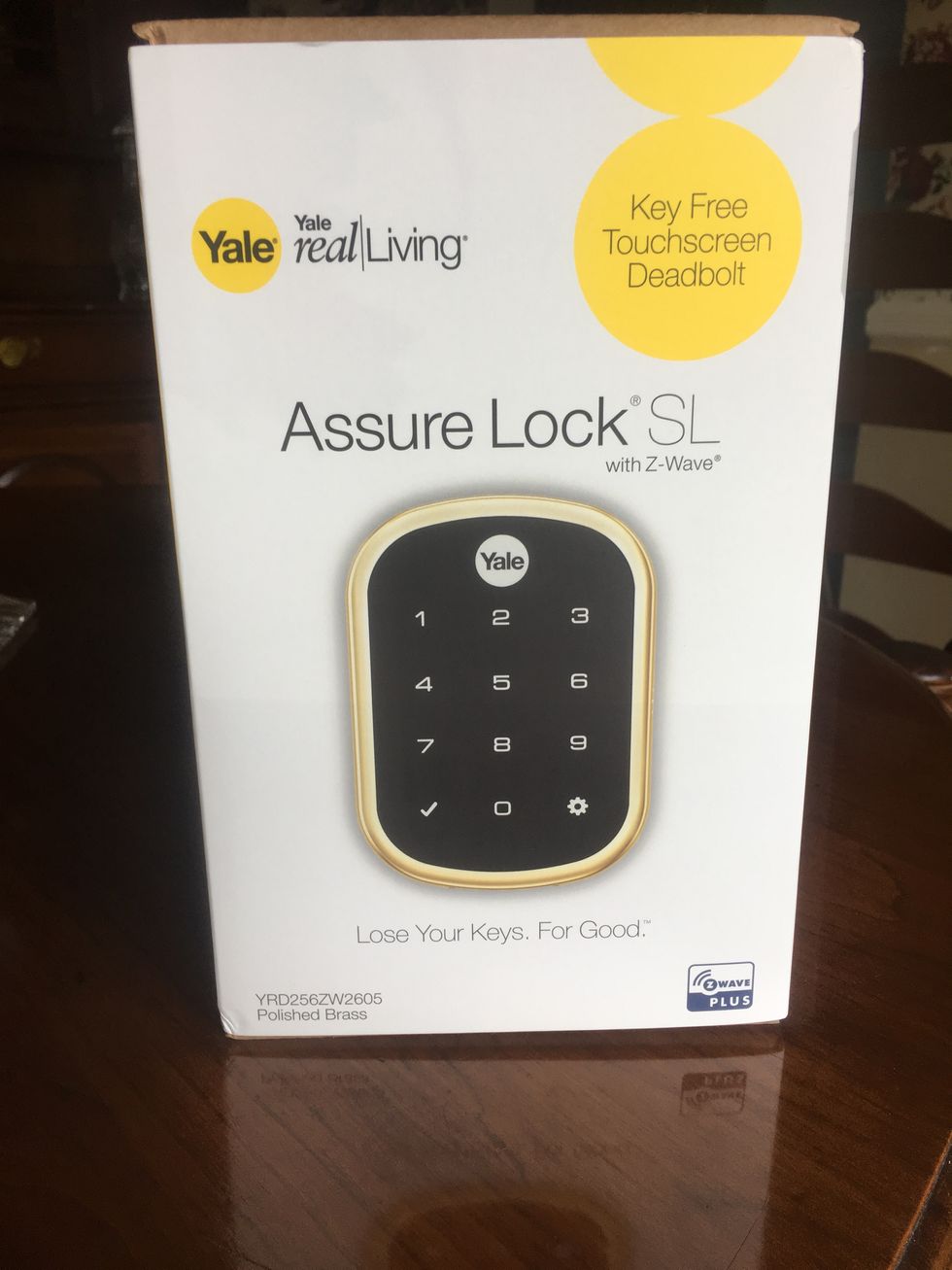 Yale Assure Lock SL with Z-Wave
We used a Nexia Bridge for our testing, a Z-Wave connected hub, and found the setup and integration easy to complete. Our only issue was the lack of a dedicated Yale mobile app for installing and controlling the Yale lock. At first, we tried using our Yale Assure app — it didn't work. To get the lock to work with a smartphone, connect to a Z-Wave connected device and use their app. For example, you can connect the Assure SL to Wink, Nexia Bridge or Samsung SmartThings device, and use one of those apps to then control this lock from Yale.

Unboxing

The Yale Assure SL with Z-Wave smart lock comes with the lock, door template, mounting screws and four AA batteries. The setup instructions (included but hard to find because they blend in so well with the box) mentions a new 3D interactive instruction mobile app, the BILT app. Download the BILT app to help setup and install your Yale Assure SL — it's extremely helpful.
In our last Yale Assure review, we were surprised to see only paper instructions, noting the company was one of few smart lock manufacturers that didn't have a mobile app to help guide buyers through the setup process. The BILT app is a nice upgrade, which can be downloaded from the App Store (iOS devices) or Google Play (Android).
We downloaded the iOS app ,and found the instructions, graphics and images excellent. They were easy to follow, plus you can pause during each step. We suggest downloading the BILT app before installing the Yale Assure SL smart lock — otherwise you're going old school, and following the instructions on the printed Setup Guide.
Installation

Before installing your new Yale Assure SL smart lock, make sure you have the right door size. This Yale deadbolt lock requires a face bore hole of 2-1/8 inches, backset of 2-3/8 inches or 2-3/4 inches — plus an edge bore hole of 1 inches. It will work on standard doors 1-3/8 inches to 2-1/4 inches thick. Once you know you have the right door size and have removed the old lock, download the BILT app.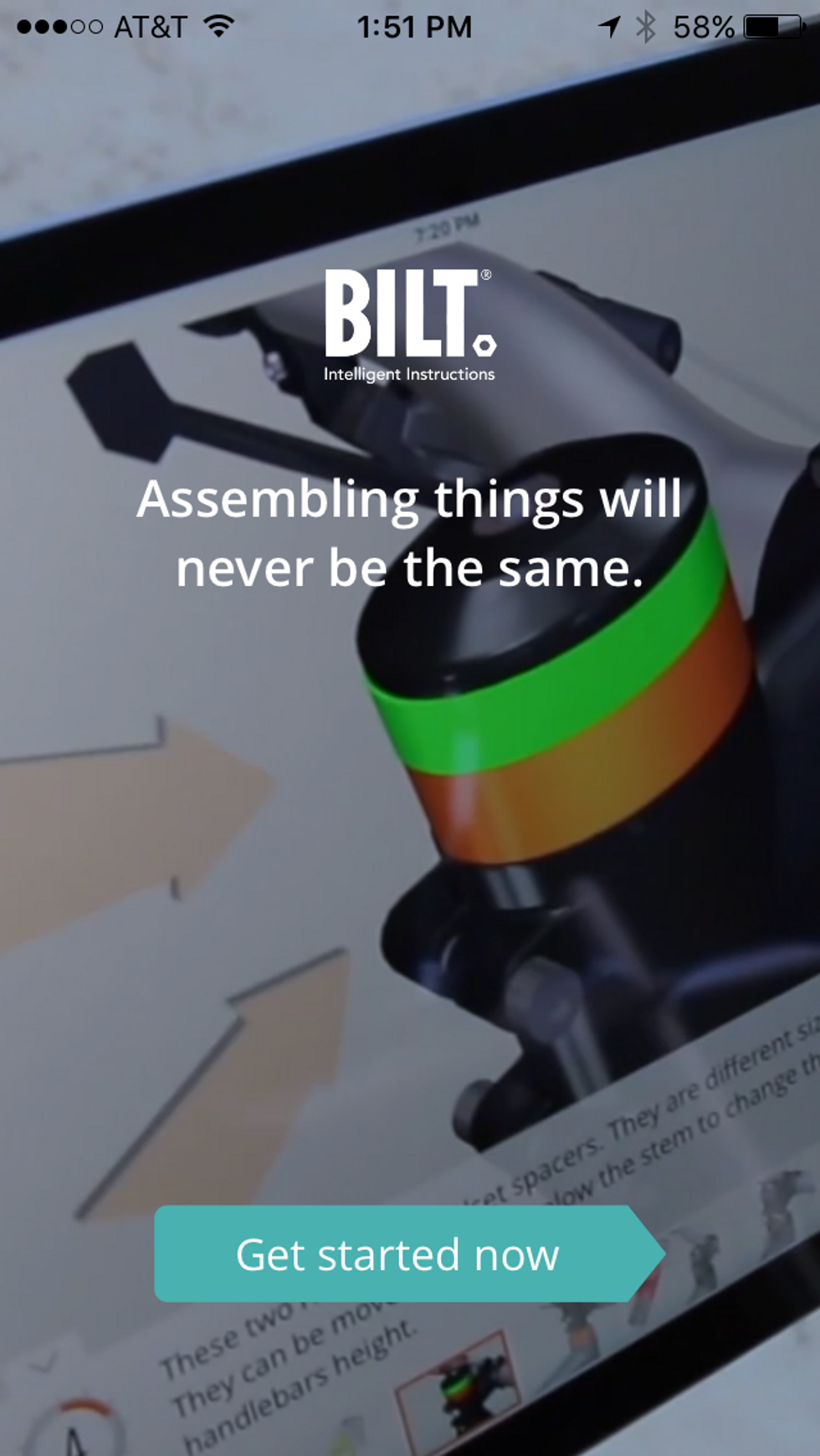 BILT app for installing Yale Assure Lock SL with Z-Wave.
Next, install the supplied latch and strike plate. Make sure the bolt is in the retracted (unlocked) position. When the latch is in place, install the touchscreen on the outside of your door. Make sure you thread the cable from the touchscreen underneath your latch in the hole in your door. Then grab your interior mounting plate and thread the cable through the slot in the plate. Once the thread is through your mounting plate, you need to secure the plate to the touchscreen by using the supplied bolts. Yale provides three different bolts for you to use depending on the thickness of your door.

Now that the mounting plate is secured, attach the cable assembly. This is the hardest part of the installation in our opinion. Plug in the cable from the touchscreen into the cable assembly. It's tricky because the cable is a little bulky and you don't have a lot of room to tuck the cable inside the assembly. Once the cable is in, secure your assembly to the mounting plate with the supplied screws — this ensures you can manually lock and unlock your smart lock. Finally, add the Z-Wave module, insert the four AA batteries and close the back of your cable assembly.
This might sound like a lot of work — but I can tell you it should only take no more than about 30 minutes to complete.
Features

The Yale Assure SL with Z-Wave lock is very similar to the Yale Assure lock we tested earlier this year. Both locks feature a weather protection gasket, one-touch locking, a tamper resistant battery cover and a backlit touchscreen keypad which will help prevent your numbers from fading. There is also a privacy button on the smart locks and both come in three finishes: polished brass, oil rubbed bronze and satin nickel.
One feature we like about the Yale Assure SL is its compatibility with Z-Wave devices. This Yale lock is compatible with about 17 connected devices or systems ranging from home security systems (like ADT) to connected hubs (like Harmony Hub or Iris by Lowe's). You can see the full list of compatible Z-Wave devices by visiting Yale's Site here.
We used our Z-Wave compatible connected Nexia Hub to pair, or connect, our Yale lock to the hub— it was extremely simple. First, create a Master Pin for your Yale lock. (Instructions are in the BILT app or you can find them in the printed instructions.) Once you have your Master Pin, punch this code into your lock and then hit the "gear" symbol. The Assure SL will make a sound, which you should follow with hitting the number '7' key and then the "gear" symbol again. Next, you'll be prompt by your Yale Lock to begin the Wi-Fi connection.
At this step, we opened the Nexia app and added a Z-Wave Device. Within seconds Nexia recognized the Yale Assure SL smart lock and connected, letting us control the Assure SL through the Nexia app, which also tracked events, locked and unlocked the door with the app — or by just speaking aloud. It's a very good integration.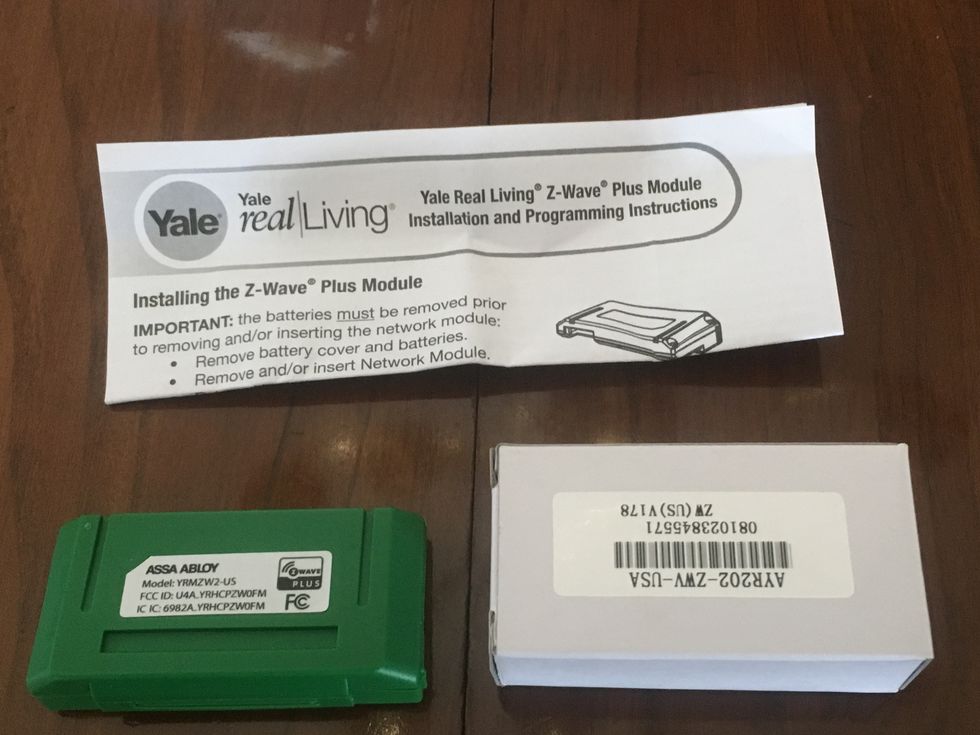 Z-Wave Network Adapter for Yale Assure Lock SL.
The Assure SL smart lock is also pretty generous with the number of entry codes you can hand out to friends and family. The Assure Lock we tested earlier this year let us create just 12 entry codes. With the Assure SL, we could have up to 250 users, as long as our lock has the Z-Wave Network module.

Voice control is another nice feature with the Assure SL —but the ability to use this will depend on the connected hub you're using in your smart home. If you own a Samsung SmartThings or Wink Hub, you can tap Amazon Alexa to control your lock. With the Nexia Bridge — which we used — we could use voice control, but through Nexia's app.
Specs

Yale Assure SL comes with a lifetime limited warranty for the lock's finish and any mechanical issues, plus a one-year warranty for the electronics. You can learn more about its warranty by visiting www.yalehome.com/warranty. The lock is also certified ANSI/BHMA A156.36 Grade 2. The MSRP for the Assure SL is $169.99 non-connected, and $219.99 with a Z-Wave Network Module. Yale makes network modules for both Z-Wave devices as well as Apple HomeKit (Yale iM1 Network Module) for the Yale Assure lock. You can purchase these network modules separately for $49.99 but are only available at Lowes.com, PCRichard.com and on ShopYaleHome.com right now. You can find the lock on Amazon, Best Buy, Home Depot and other major online retailers. If you want to pick one up in a store, visit The Home Depot, Best Buy or lock specialty locations in your area.
Summary
The Yale Assure SL with Z-Wave is a good smart lock for those using existing Z-Wave connected devices in their smart home, and made by a company with a solid reputation for high quality locks over the past 170 years. If you don't have a Z-Wave connected hub and just want a good quality smart lock, the Assure SL could be a good first choice. Just know that all your future connected devices need to be Z-Wave devices. If not, you're going to run into connectivity problems. Also, note that you won't be able to control the Assure SL with a smartphone — or Amazon Alexa — unless linked through another Z-Wave connected device and hub. For those committed to the Z-Wave protocol and have already filled their home with products that work on this network, the Yale Assure SL is a solid choice.
Pros: Easy to install, great instructions, easy setup, connects to Z-Wave hubs, voice locking and unlocking, and tracks locks status.
Cons: No individual mobile app, price and need to control lock remotely via third party app.
Don't forget to check out The GearBrain to see what other connected devices work with Google Home or Amazon Alexa enabled device.
Like GearBrain on Facebook