During the pandemic, deliveries made to our door have been on the rise. Whether that's dinner, groceries or even hand sanitizer, packages and goods are being left by our door in increasing numbers.
What's also increasing? Package theft. One out of five people in the U.S. have reported packages stolen since the onset of Covid-19. Keeping packages safe, after they've been dropped off, is an issue. Even though many of us are working from home, we're sometimes out walking a dog, running an errand, or just not available when a delivery makes it way to our door. Those who live in apartment buildings may not even know if a package has been left for them until they make their way downstairs to their mail boxes.
These devices can't guarantee every box makes it way from a business to your actual hands. But they can help keep an eye on deliveries and at least create another barrier between you and someone who may have their eye on your goods. And with the holidays coming — and online commerce only set to increase — these products may help your packages arrive safely.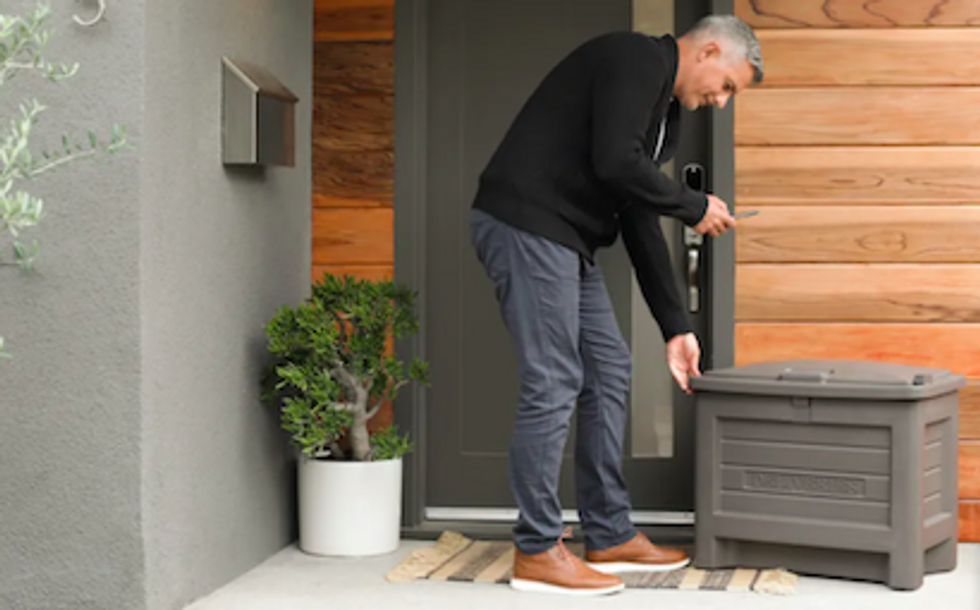 The Yale Smart Delivery Box locks packages up until you arriveYale
Yale Smart Delivery Box + Yale Smart Cabinet Lock

The Yale Smart Delivery Box is a new product that just launched in September, which can only be unlocked by someone with a code. The lockers are fairly large, and connect via the Yale Access app to your mobile device. You can leave this open when you know a delivery is coming, or you can share the code with the person dropping off something for you.
In either case, once it's been opened, and the package or packages dropped inside, the locker closes and locks automatically through a Smart Cabinet Lock that's installed inside. And it can't be reopened without the app, or a pin code.
There are two different sizes, and both have a look of a small garden container, albeit made of plastic. They're also not inexpensive starting at $229.99, and going up to $329.99. You also need a Connect Bridge, which comes with the locker, which is put inside your home. You can also buy the Smart Cabinet Lock itself on its own, for $79.99 for a Bluetooth version, and $129.99 for a Wi-Fi version, and put that inside another box of your own.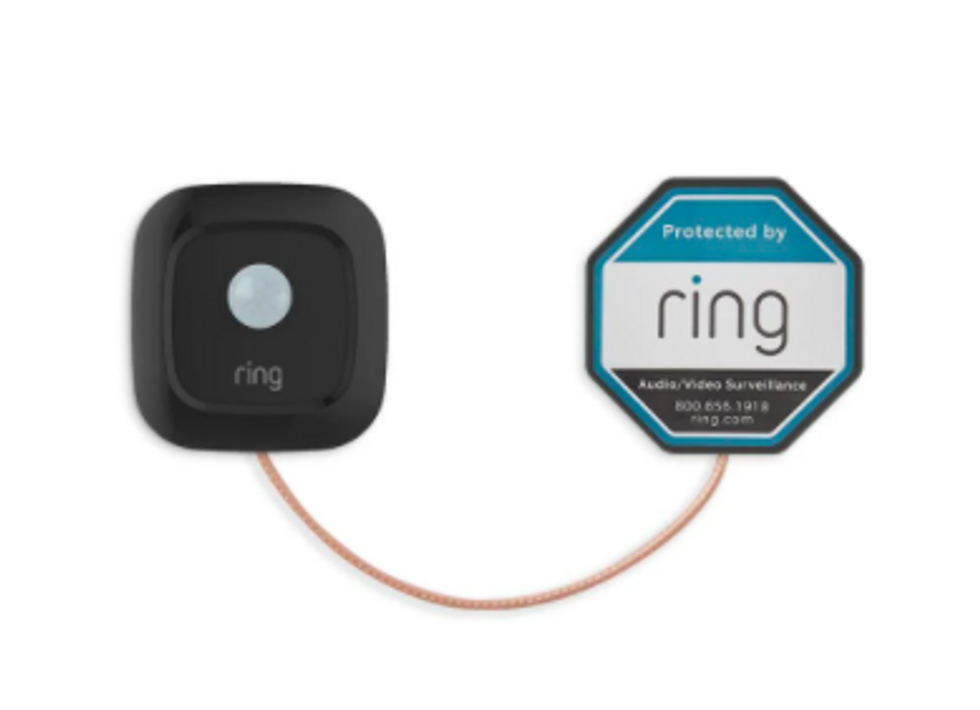 Ring Mailbox Sensor works with the Ring app and Alexa-enabled devicesRing
Ring Mailbox Sensor

This new product from Ring works with your existing mailbox, to go off when it registers the mailbox door has opened. The sensor is small, and can be placed pretty far away, hundreds of feet, and connects with a Bridge to send you an alert to your Ring app, or even an Alexa-enabled device, so you know something has been put in the box.
While designed for a mailbox, the $29.99 sensor is portable so it can be placed in really any container you choose, such as a cooler or something else where you're asking for packages to be left. This doesn't lock down the container where the sensor sits, but it's a way to know it's waiting for you, and when.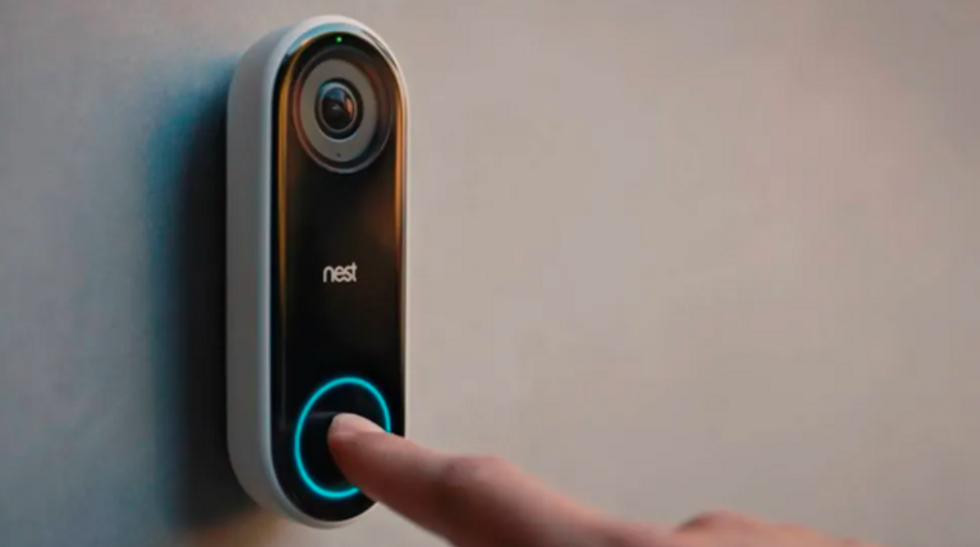 The Nest Hello doorbell sends an alert when a package is dropped off, or picked upNest
Nest Hello Doorbell

Smart doorbells can tell you when someone is at the door, even if you're miles away. And some set-ups can even identify the person behind that door and announce them like a virtual butler. But the Nest Hello doorbell can detect if a package is being dropped off on your porch or by your door, and send an alert to you with that update.
You do need to have a subscription to Nest Aware, and packages have to be left where the Nest Hello doorbell can actually see them. (So dropping them by the garage, out of sight of the doorbell, won't trigger that alert.) But you also get a "package alert," if the package has been retrieved — in other words, if it's picked up by someone who isn't you.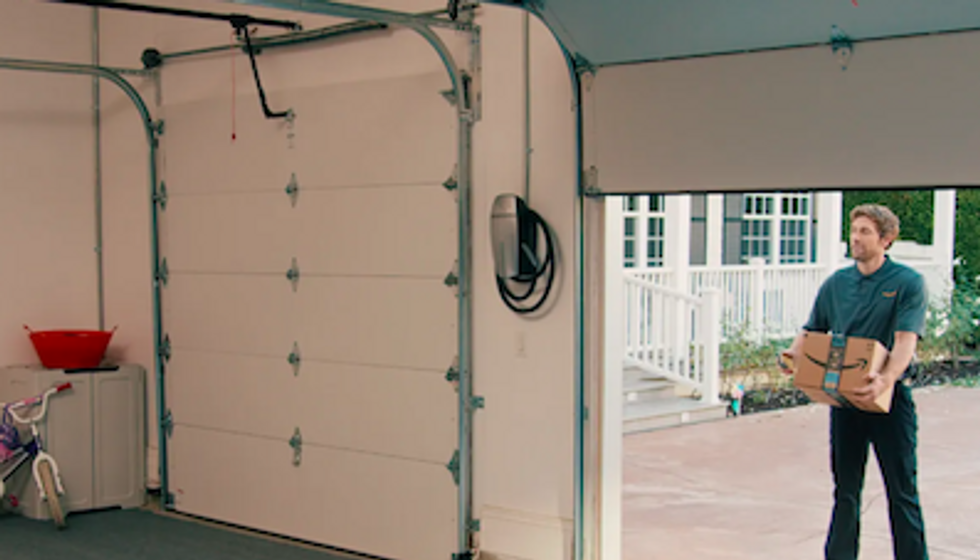 With Amazon Key, you can have your packages from the company delivered into yourAmazon
Amazon Key + Amazon Locker

Getting a lot of packages from Amazon? You may want to take advantage of Amazon Key, which allows delivery people to drop off packages in your home or even your garage. For the latter, you do need to have a garage door device that works with the Amazon Key system which includes some from Chamberlain, LiftMaster, AssureLink and more. But the service is free for Amazon Prime members and Amazon actually tells you if certain zip codes in your address book have this option.
Finally, you can also tap into the Amazon Locker delivery option which has been available for quite a while. These are just as they sound, a locked space where you delivery has been placed, which can only be opened by you. Of course, you do have to travel to pick these up, as Amazon doesn't place lockers on your property. But this is a way to make sure your packages from Amazon are getting into your hands, and not someone else's.
Chamberlain Group myQ Smart Garage Door Opener (Chamberlain MYQ-G0301) + Amazon Cloud Cam | Key Smart Garage Kit (Key In-Garage Delivery Eligible)