Like GearBrain on Facebook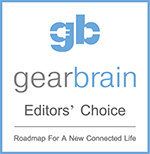 We all have that friend who can recite every catch phrase from "30 Rock," and binge-watches a Netflix series before you even heard the new season dropped. For them, we have the best gift ideas sure to impress your aspiring couch potato pal with tech devices that also work for media hounds and TV watchers alike. We're sure these ideas will be better received than a gift card to Pizza Hut. (Really.)

(Visit our 2018 version Holiday Tech Gift Ideas for Aspiring Couch Potatoes to see the most updated list of devices.)
Apple TV: Let Siri switch channels — Holiday Tech Gift Ideas for Aspiring Couch Potatoes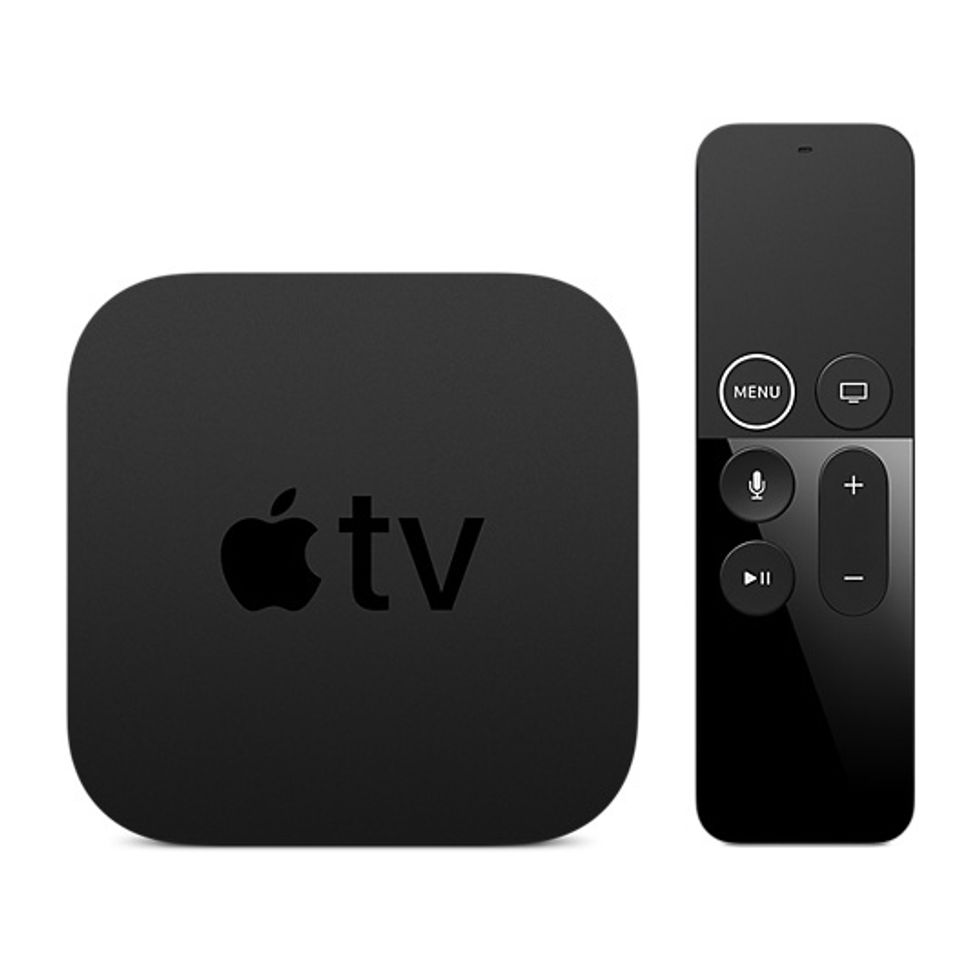 Apple
There's nothing more luxe than telling someone to change channels for you. And that's exactly what Siri can do, bringing up Netflix, Hulu and even Sling just by speaking into the remote. Apple's latest Apple TV 4K also has gaming — for free. At $179, the newest entertainment box from Apple even supports Dolby Vision. For the holiday gift giver hoping to score points with the lazy-at-heart, the Apple TV 4K is a win.
iRobot Roomba 980 — Holiday Tech Gift Ideas for Aspiring Couch Potatoes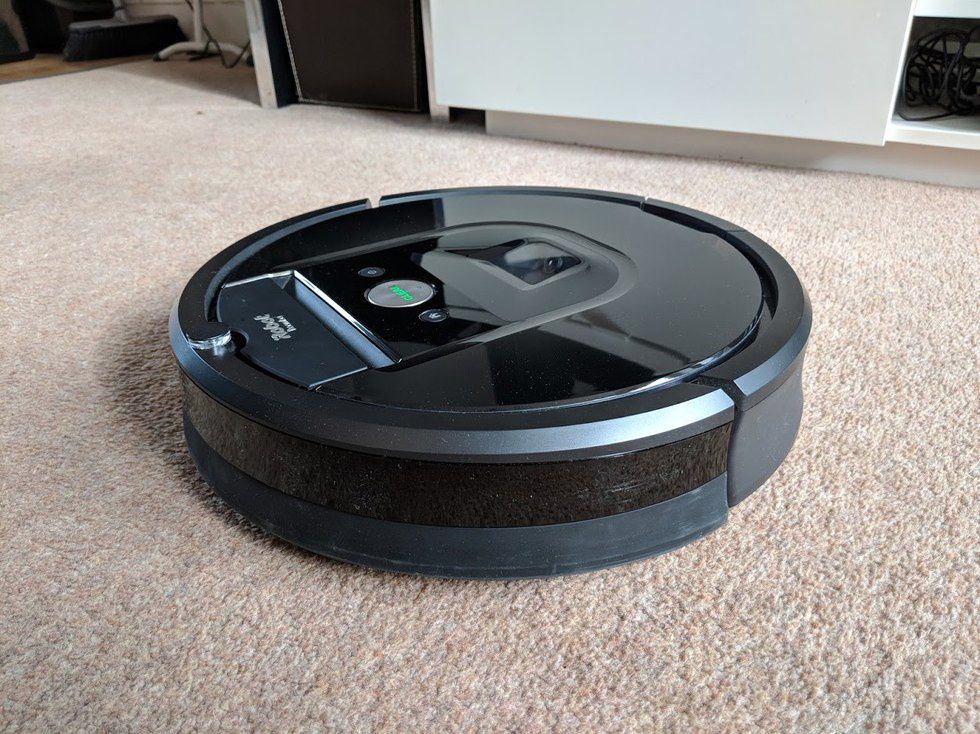 GearBrain
This latest upgrade from iRobot will set you back $900, but the Roomba 980 is one the smartest robot vacuum cleaners on the market today. Case in point: if its path is blocked, Roomba will search out, and remember, another way to tidy up that mess in the corner. You can set up virtual walls, telling Roomba where it shouldn't go, and can control the gadget with Amazon Alexa and Google Assistant. Yes, it's pricey — but the company is currently offering $100 off and tossing in free ground shipping. So that should help tidy up your budget, at least, a bit.
Dojo by BullGuard: Lock down security — Holiday Tech Gift Ideas for Aspiring Couch Potatoes

BullGuard
BullGuard
As you're settling in with popcorn and a movie, the last thing anyone wants to worry about is someone hacking into their Wi-Fi. That's where Dojo comes in, a device that imparts zen-like peace both in the way it looks and works. Dojo sends alerts when it detects unwelcome visitors on your Wi-Fi, even sending them to your smartphone via an app. The $199 price includes a full-year of service — a small price, perhaps, so you can catch up on "Game of Thrones" in peace. (Available on Amazon.)
Anova Precision Cooker: Dinner readies itself — Holiday Tech Gift Ideas for Aspiring Couch Potatoes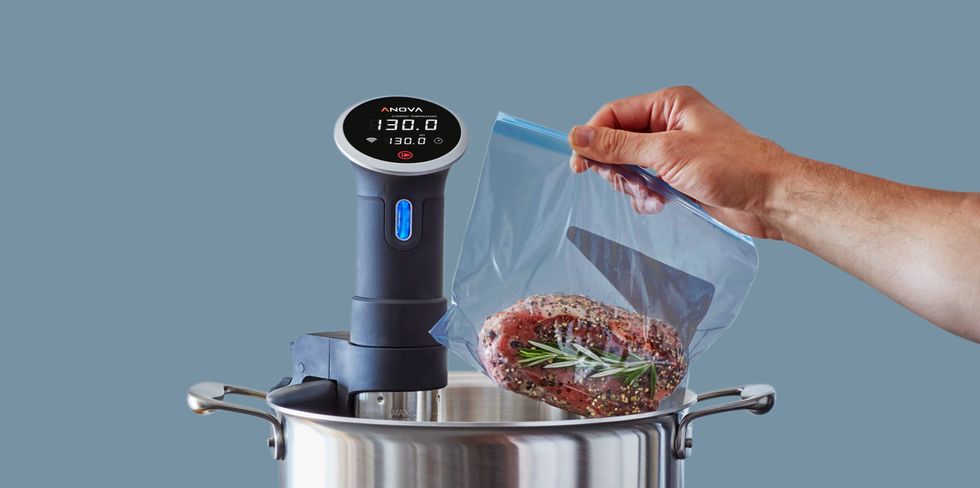 Anova
A sous video device for someone who never leaves the couch? Allow us to explain. Sous vide is a way to cook over long periods of time — like a slow cooker that uses water. The Anova Precision Cooker lets you set dinner, and forget it, but keeps tabs on your lamb chops right from your smartphone. Who says binge watching can't be accompanied by some gourmet eats? The device starts at $149 for a version that connects via Bluetooth, and $199 if you want to connect through Wi-Fi as well. (Available on Amazon.)
Oculus Rift: Travel from home — Holiday Tech Gift Ideas for Aspiring Couch Potatoes
Oculus
Oculus Rift is not the newest VR headset on the block — but it's easily still one of the best. Top reason? Content available from Oculus Experiences includes movies, documentaries, and even a virtual mountain climb, all done from the comfort of your home. Sure Oculuscosts $499 (and you'll need a PC to run the device) but this is one gift you can be sure won't be returned. (Available on Amazon.)
Samsung Family Hub Fridge: Order food from home — Holiday Tech Gift Ideas for Aspiring Couch Potatoes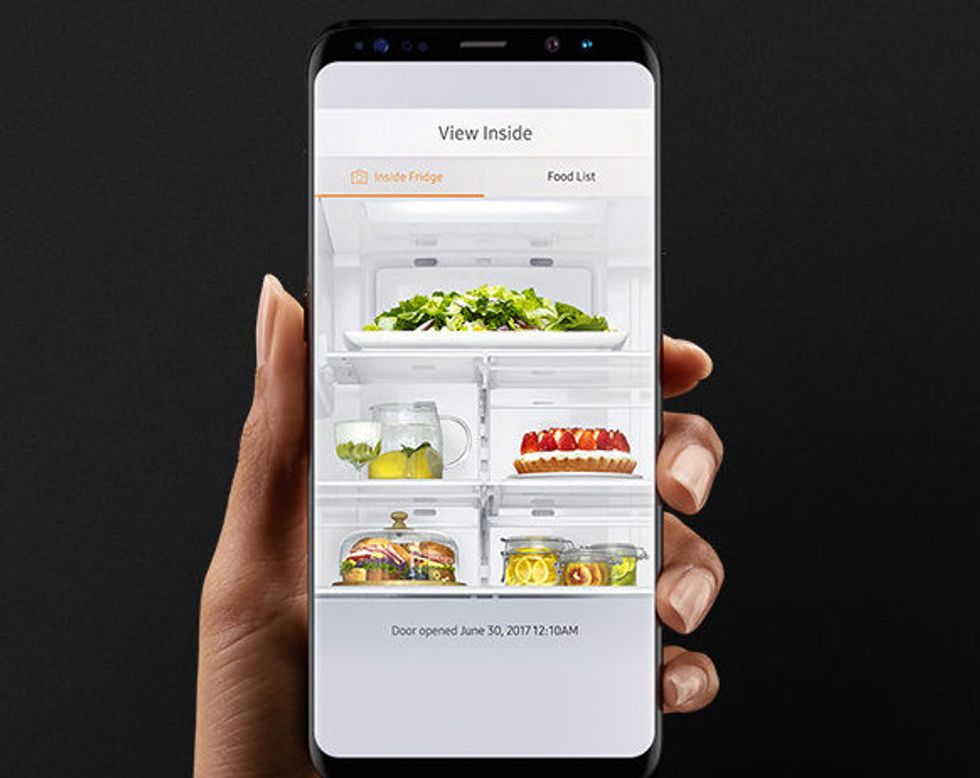 Samsung
Snacks are a required accessory for any couch potato with clout. That's where the Samsung Family Hub Fridge comes in — a refrigerator that not only does its job, but keeps itself stocked. How so? The appliance can order groceries right from the touch screen on its door. Plus, you can see what's inside right from your smartphone — a couch potato's dream come true. This hefty gift starts at $2,400. (Available on Amazon.)
Botvac D7: Clean up from the couch – Holiday Tech Gift Ideas for Aspiring Couch Potatoes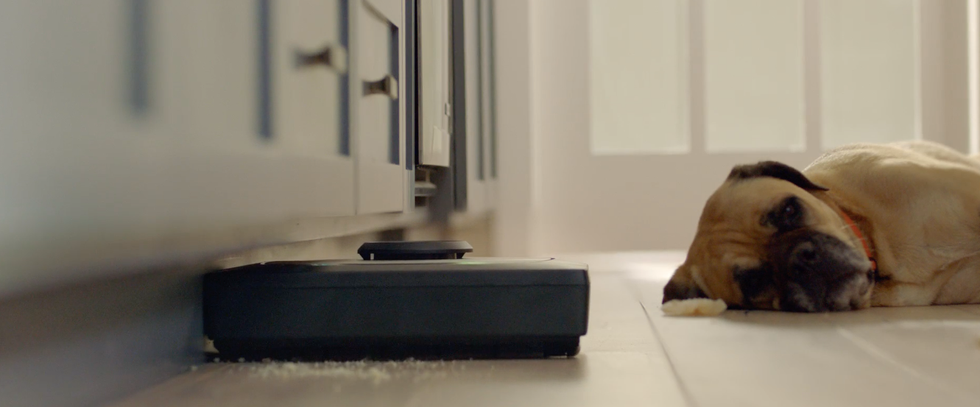 Neato
Who has time to vacuum when you're trying to binge watch this season of "Ballers?" We get that — and you should understand that's why your pal with the sheepdog and HBO GO subscription hasn't tidied up in awhile. Here's how to fix that: a robot vacuum. Yes, we know this is the second on our list: but that's how much we think robot vacuums will be appreciated by any pal this year. The Botvac D7 is the latest smart vacuum from Neato, using laser technology to clean anything (really) from the floor. Priced at $799, the D7 model isn't yet released but its cheaper cousin, the $599 D5, can be purchased now. Neither is a small investment — but we think your friendship is probably worth it. (Botvac D5 available on Amazon.)
EasyFeed: Kibble orders itself — Holiday Tech Gift Ideas for Aspiring Couch Potatoes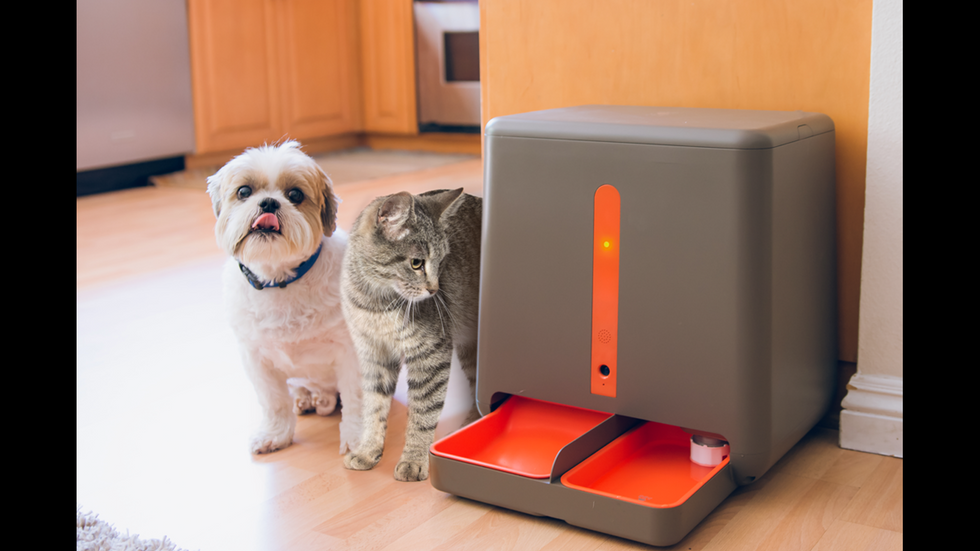 EasyFeed
Marathon sessions of "The Office" are great — but Fido needs to be fed. How great is it to have someone — or something — make sure your pet has dinner taken care of? The $250 EasyFeed not only portions out meals automatically for cats and dogs, but can re-order kibble from Amazon when the device detects it's almost out. Just think: the EasyFeed is not a holiday gift for a TV viewing fan in your life, but also one who is a pet lover too. (For even more gifts for pet lovers, check out our High-Tech Holiday Gifts for Cats and Dogs) (Available on Amazon.)
Google Home Mini: Google Assistant baked in — Holiday Tech Gift Ideas for Aspiring Couch Potatoes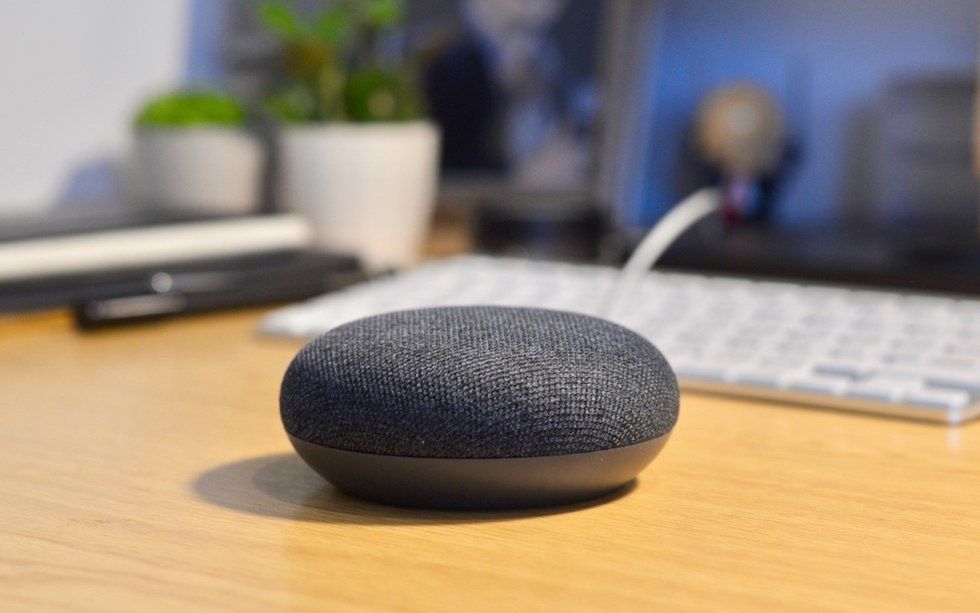 Google
Google's upgrade of its smart home line will likely appeal to those who spend an awful lot of time in their abode. The latest includes the Google Home Mini, an almost pocket-sized version of the regular Google Home. Talk to Google Assistant, lockup an August smart lock, call a buddy — the options are endless. Best of all the Mini is just $49 — a holiday tech gift that will fit in almost any budget. (Available at Best Buy.)
aiFi Bluetooth Speaker: Music anywhere — Holiday Tech Gift Ideas for Aspiring Couch Potatoes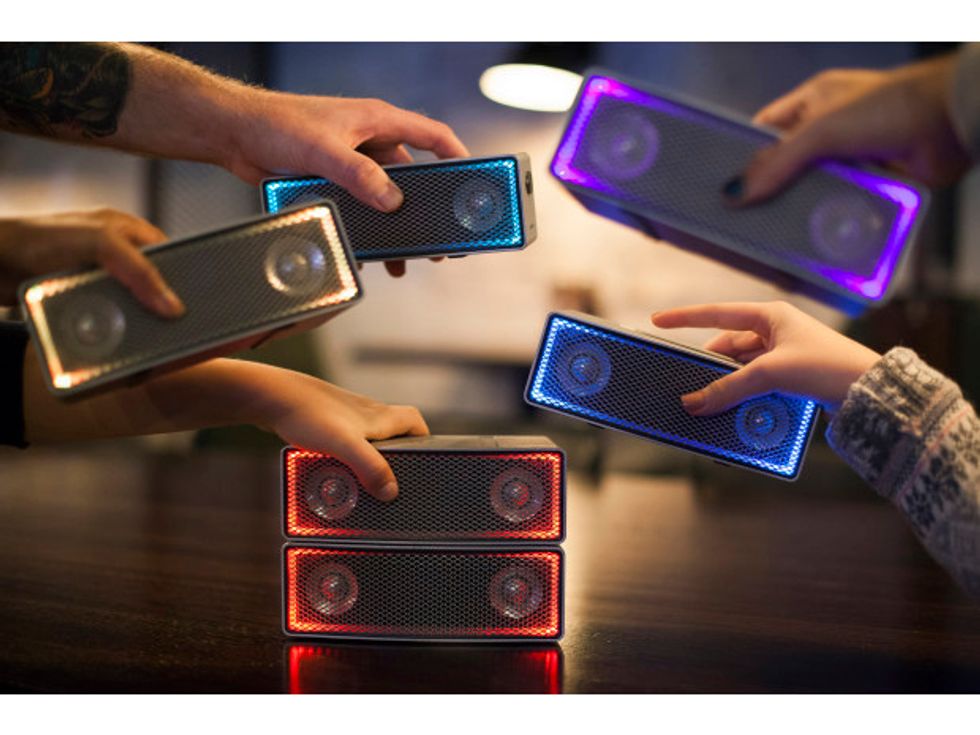 AiFi
Not all couch potatoes are glued to the tube — some are listening to their favorite tunes as they lounge. Speakers from aiFi connect to Bluetooth, letting you send music from other devices to the aiFi — and if you want more depth of sound you can stack them up to build a wall of chords and tones. The speaker — which is also portable — starts at $299.
Harmony Hub: Runs it all — Holiday Tech Gift Ideas for Aspiring Couch Potatoes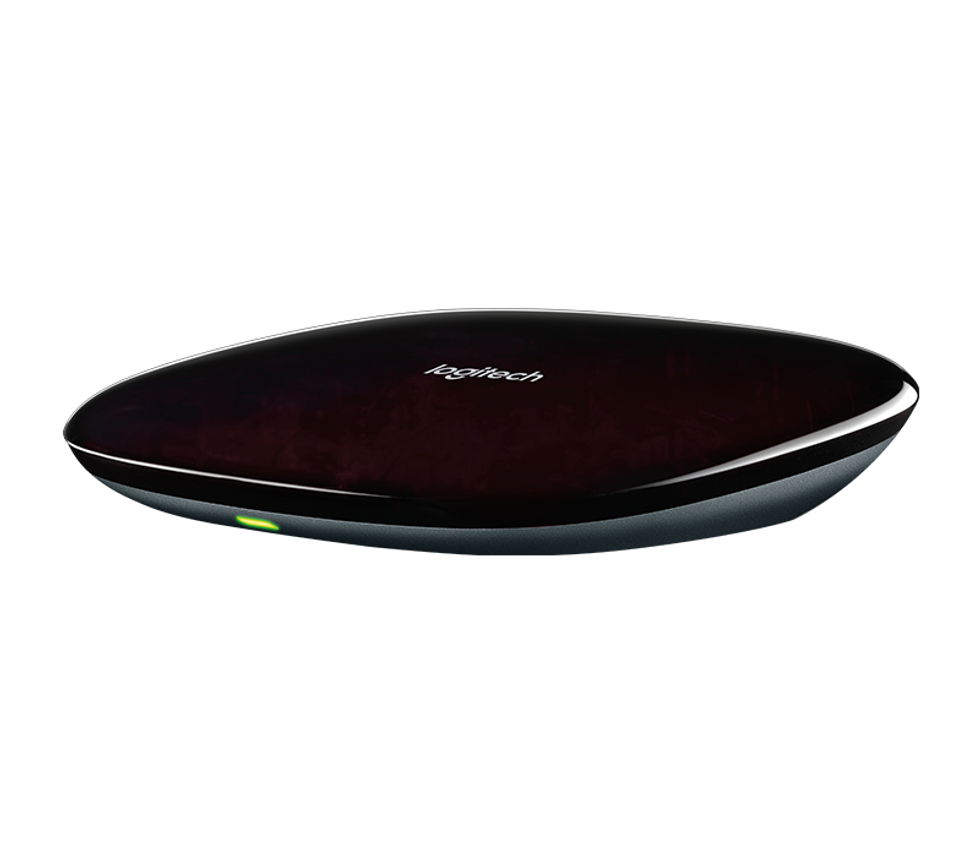 Logitech
A universal remote would likely be the gift of all gifts for someone who likes to roost from their couch. Harmony Hub comes pretty close: a device that links to multiple gadgets letting you control them from a tablet or smartphone. Priced at $100, Harmony Hub even works with Alexa — and shipping is free. (That's a holiday gift meant just for you.) (Available on Amazon.)
Like GearBrain on Facebook