Like GearBrain on Facebook
As 2018 draws to a close, the global smartphone market is expected to post an annual fall for the first time. Not since the days before the first iPhone landed in 2007 has the mobile phone market fallen — that is, global sales decreasing from the previous year.
According to analysis by IDC and Strategy Analytics, the global smartphone market shrank by between six and eight percent during the third quarter.
A lack of new features, combined with rising prices and consumers less willing to upgrade annually, led to 2018 looking very different to every year of the previous decade. There's no need to feel too sorry for the powerhouses of Samsung, Apple and Huawei, of course, but a fall in sales is still a problem and the top phone makers will be setting out to change the tide in 2019.
Read More:
That change will see two major advances. The first is folding smartphones going mainstream, with flexible displays which allow the device to fold in half, giving it the pocket-friendly size of a smartphone and the big-screen benefits of a tablet.
The other shot in the arm will be 5G, the fifth-generation mobile internet technology which will see download speeds soar to new highs. The first 5G handsets are expected from several manufacturers in early 2019, although Apple could hold out until 2020 before announcing the first 5G iPhone - a trend it set with its late arrival to 3G and 4G in previous years.
Not every company will launch a tide-turning handset in 2019, and while Apple can likely get away with that for another year, Samsung is under increasing pressure to innovate, while the likes of Nokia and LG need to up their game if they are to remain relevant. Folding screens and 5G give these second-tier manufacturers an opportunity to get back in the game.
Meanwhile, Huawei's frosty reception in the US will likely continue in 2019, amid fears that the Chinese government may use its networking equipment for espionage. If other countries follow suit, upgrades to the class-leading P20 and Mate 20 Pro could be jeopardized.
Samsung Galaxy S10 and S10+
GearBrain
Samsung is expected to announce the Galaxy S10 at one of its Unpacked media events on February 20. Unlike previous years, there are rumors that the S10 will be a trio of handsets, not just a duo. This is expected to include the S10 Lite, S10 and S10 Plus, with their sizes ad prices increasing accordingly.
The phones are said to feature Samsung's new Infinity O display, which inserts the front-facing camera into a small hole in the top corner of the screen, instead of employing the notch seen on handsets like the iPhone XS and Google Pixel 3 XL.
Other features are said to include an ultrasound fingerprint reader embedded into the display, plus a feature called Powershare, where the phone can be used to wirelessly recharge other devices.
As for screen sizes, 5.8, 6.1 and 6.4 inches are what's expected, with the former 'Lite' model having a flat screen, while the other two curve at their edges.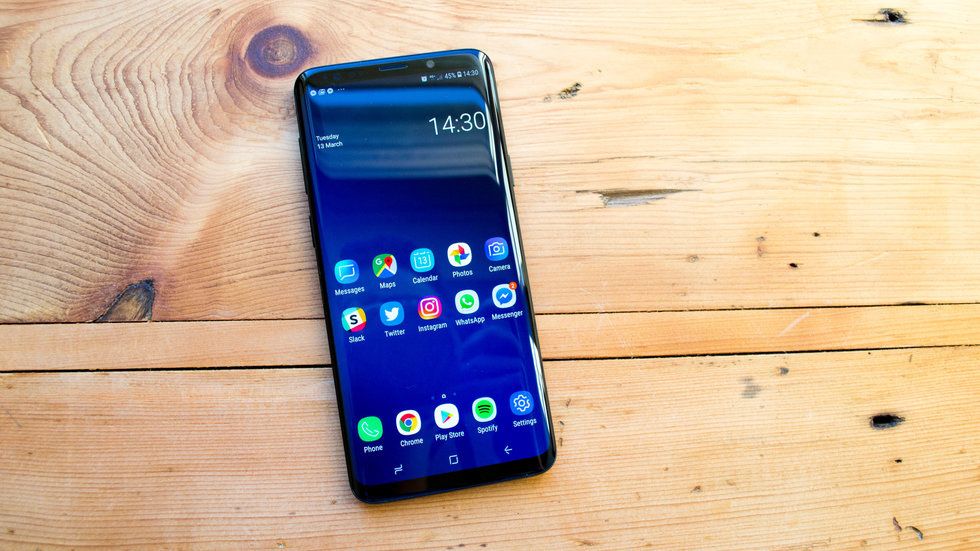 Samsung Galaxy F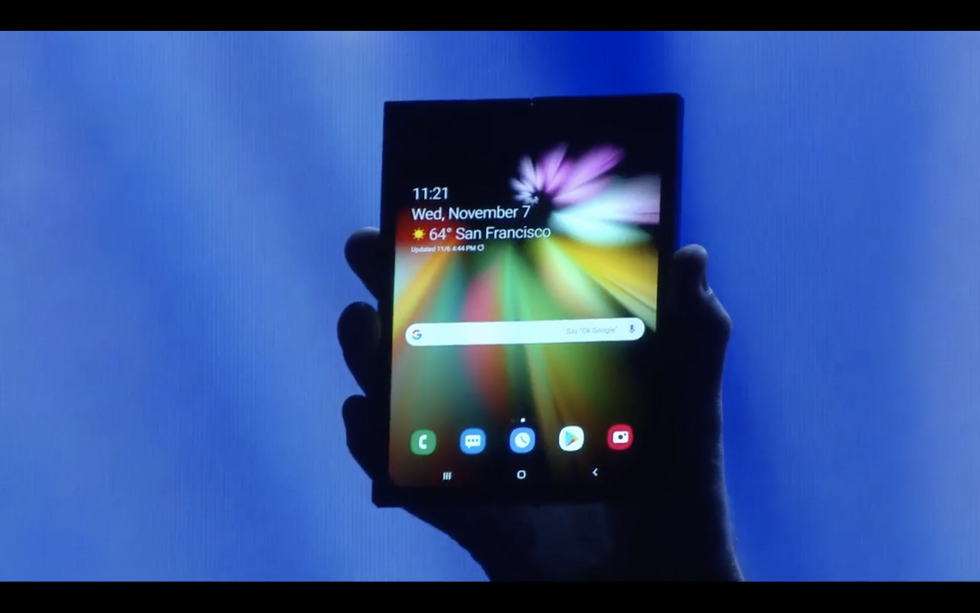 Samsung's first folding phone was teased in November
Samsung
We all know that Samsung will launch its first folding smartphone in 2019; we just don't know when, or exactly what it will look like, how it will work, what it will cost, and where it will be sold.
That's a lot of unanswered questions, but we'll be getting the answers soon. Samsung showed off a disguised prototype in November, demonstrating how there is a regular display on the outside and a larger folding screen inside.
Samsung also announced a newly-designed Android skin called One UI, which it says is built to work equally well on regular and folding devices. On a foldable device, One UI can display three open applications at once.
Meanwhile, Google is currently modifying Android to make it work with folding phones, as many others are expected to arrive in 2019 and 2020. We're hoping to see more of the so-called Galaxy F at Samsung's Unpacked event in February.
Samsung's first 5G smartphone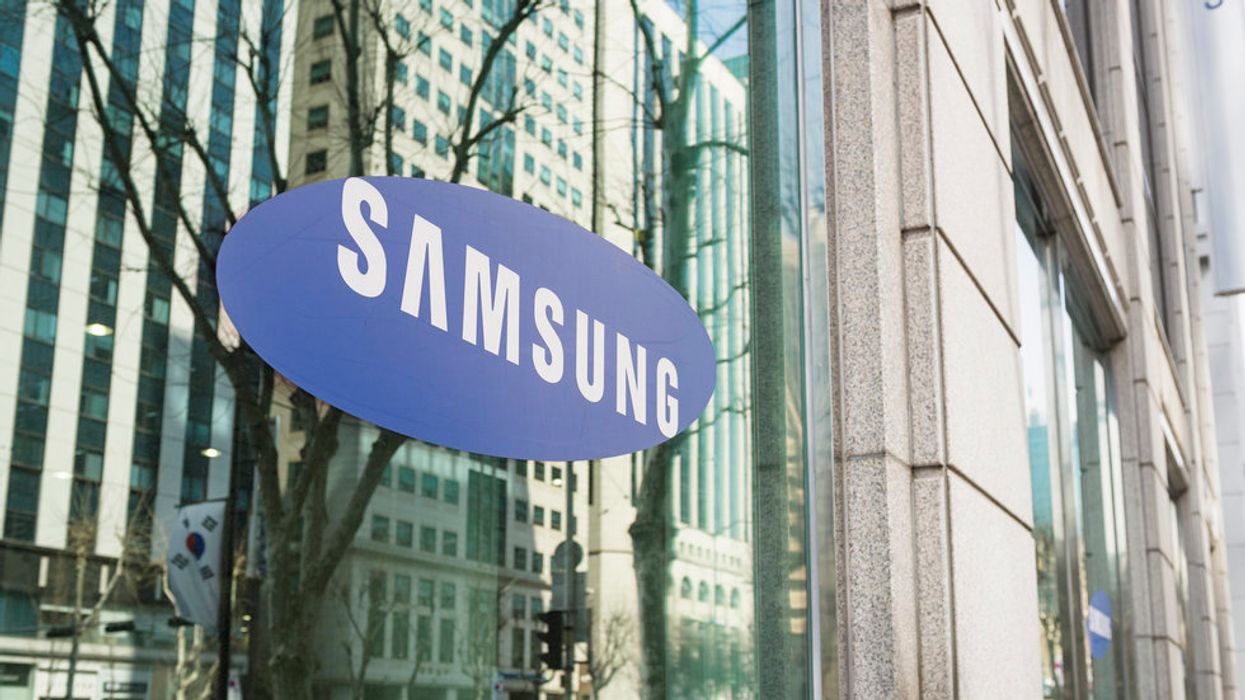 iStock
Also expected from Samsung in 2019 — but possibly not at the Unpacked event in February — is its first 5G handset. We gather this will not be the Galaxy S10, but instead a smartphone due a little later in the year. This is a similar story for other manufacturers, who are expected to jump aboard the 5G bandwagon through 2019, with phones promising super-fast download speeds.
As well as internet connections faster than your home broadband, 5G is expected to bring a revolution in connectivity between Internet of Things devices, infrastructure, drones, and even autonomous cars. We'll see much more on 5G at CES in January and Mobile World Congress in February.
Google Pixel 3 Lite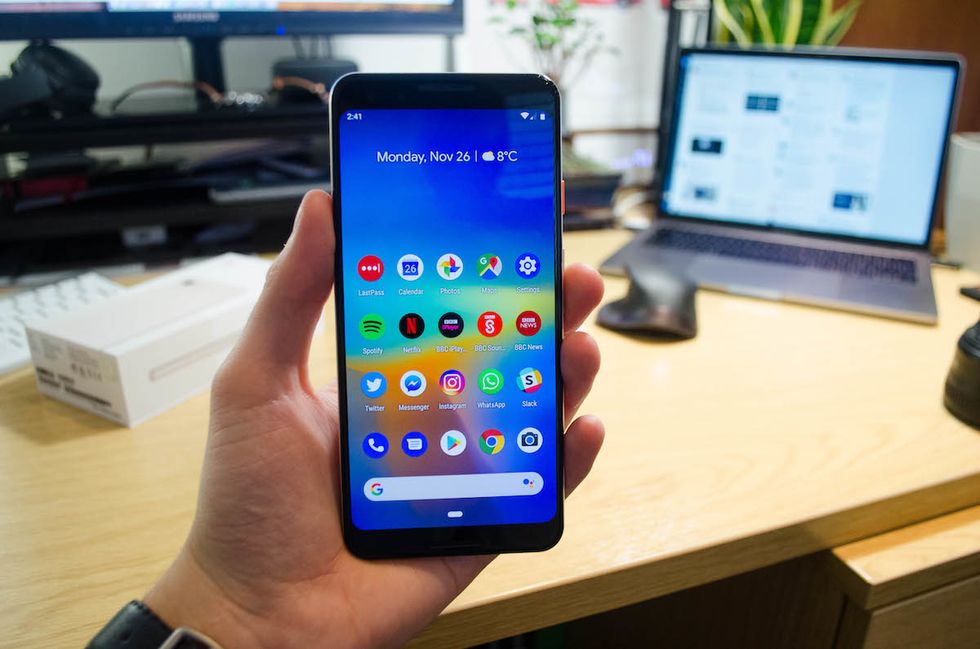 GearBrain
Since the first Pixel arrived in 2016, Google has produced two versions - one larger than the other, but otherwise identical in terms of spec and performance. This could change in 2019, as rumors of a cut-price Pixel 3 'Lite' begin to swirl.
This cheaper handset is expected to miss out on some of the Pixel 3's biggest features, such as the dual-lens front camera, OLED screen, and powerful Snapdragon 845 processor.
It is claimed the Pixel 3 Lite will have the same 5.5-inch screen size as the regular Pixel 3, but offer mid-range components to fit a lower price. As these are uncharted waters for Google, which until now has only released new Pixel smartphones in the fall, we're not sure when the Lite phone might arrive, what it will cost, and where exactly it will be available. But case manufacturers seem to think it's happening and as the saying goes, there's no smoke without fire.
Apple iPhone 11 and 11 Plus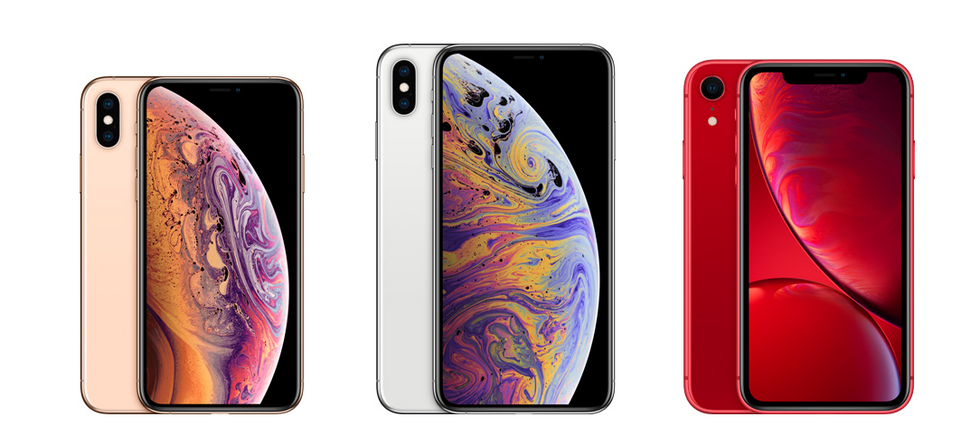 Apple
If Apple sticks to tradition - and there's no reason to suggest it won't — then the iPhone 11 will land in September 2019. We're expecting a fairly quiet year from Apple, as recent speculation claims the company's first 5G handset won't arrive until 2020 — and likely September 2020, at that.
That said, Apple tends to upgrade the visual design of its iPhone on a number upgrade year (as opposed to the S performance-centric years like 2018), so for the iPhone 11 we could see a redesign. A smaller notch would be welcome, providing Apple can shrink down its Face ID hardware, and the usual slimmer, lighter, faster improvements will all be likely, along with a better camera.
Other rumors claim the iPhone 11 will get an in-display fingerprint reader, although we feel Apple is so far along with Face ID, that returning to Touch ID would look like a backwards step.
OnePlus 7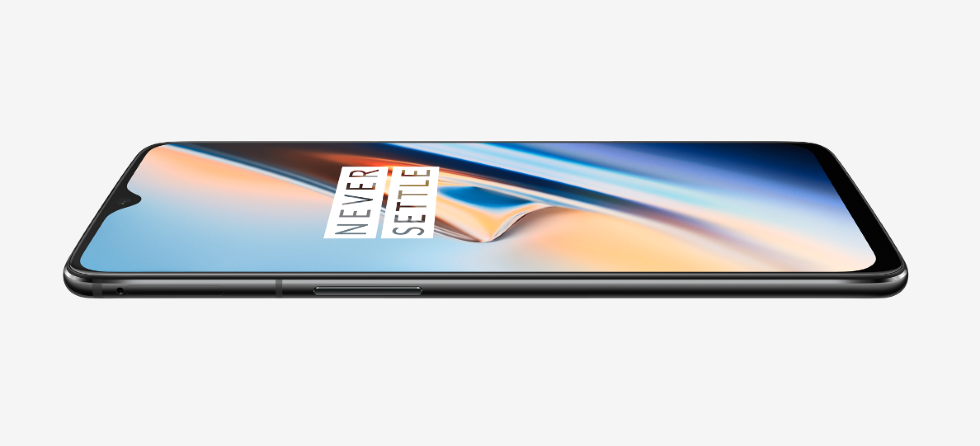 OnePlus
Chinese smartphone startup OnePlus tends to release two new flagships each year. In 2018 we saw the OnePlus 6 and 6T (and the 6T McLaren Edition as an end-of-year treat), so for 2019 we expect to see the 7 and 7T. The company says its first 5G handset will arrive "before the end of May."
OnePlus has also said it will sell two versions of the handset — one with 5G and one with 4G — and the former could cost in the region of $200 to $300 more, all but eradicating the company's reputation for offering flagships phones with mid-range prices. This 5G premium is likely to be seen from many handset makers in 2019.
Huawei P30 and Mate 30 Pro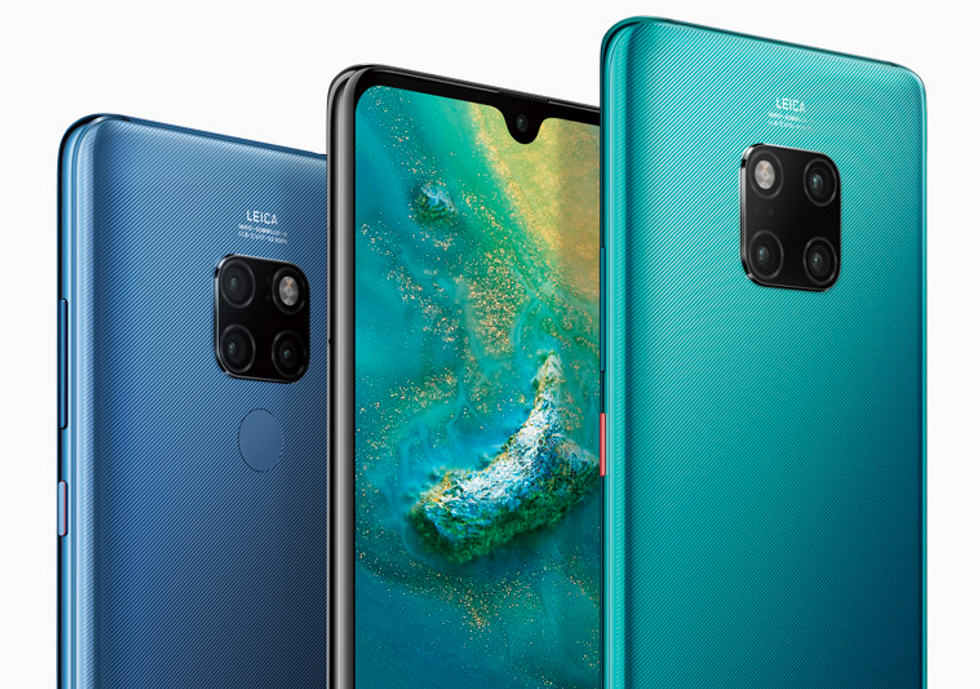 Huawei
If continued into 2019, then Huawei's two-pronged flagship phone strategy should see the P30 and P30 Pro arrive in late-March and the Mate 30 Pro land later in the year, around September or October.
The P30 is tipped to get a three-lens rear camera system, while the P30 Pro will get four. Both are expected to get a teardrop-shaped display notch housing the front camera.
For now, Huawei says it is undecided on whether to break into 5G with the P range or the Mate range, but given the company's investment in 5G infrastructure, we suspect its phones will be among the first to offer the new tech.
Huawei also says it will launch a folding smartphone in 2019 to compete against that of Samsung. We reckon this will break cover either at Mobile World Congress in February, or appear alongside the P30 and P30 Pro at their launch, expected to happen a month later.
Whether the new models will be sold officially in the US remains to be seen.
LG's first 5G phone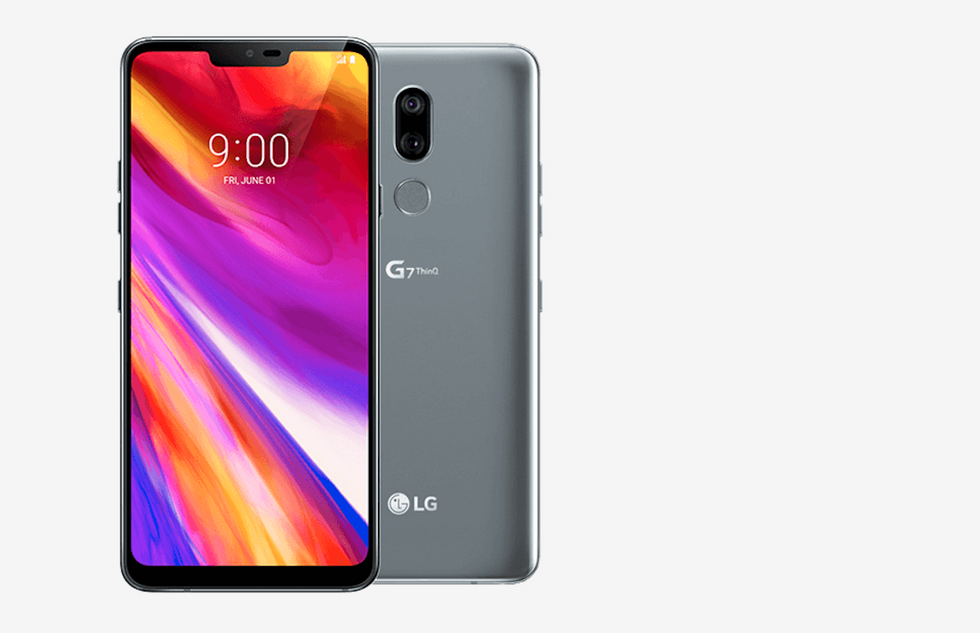 LG
Another brand to bring a 5G phone to market in 2019 is LG, which could jump aboard the bandwagon as soon as Mobile World Congress, which takes place in Barcelona in late-February. The latest on this comes from The Korea Herald, which reports both LG and Samsung will "unveil their first fifth-generation networks-enabled smartphones" at the Spanish tech show.
The same report claims LG has brought its 5G handset plans forward after hearing Samsung will have a phone to show at MWC - something which hasn't yet been confirmed. Given LG's lesser position in the global smartphone market, we can understand it wanting to keep pace with leader Samsung.
As for what the first 5G LG will be, the clever money for now is on an updated version of the G7 ThinQ, LG's flagship smartphone from 2018.
LG folding phone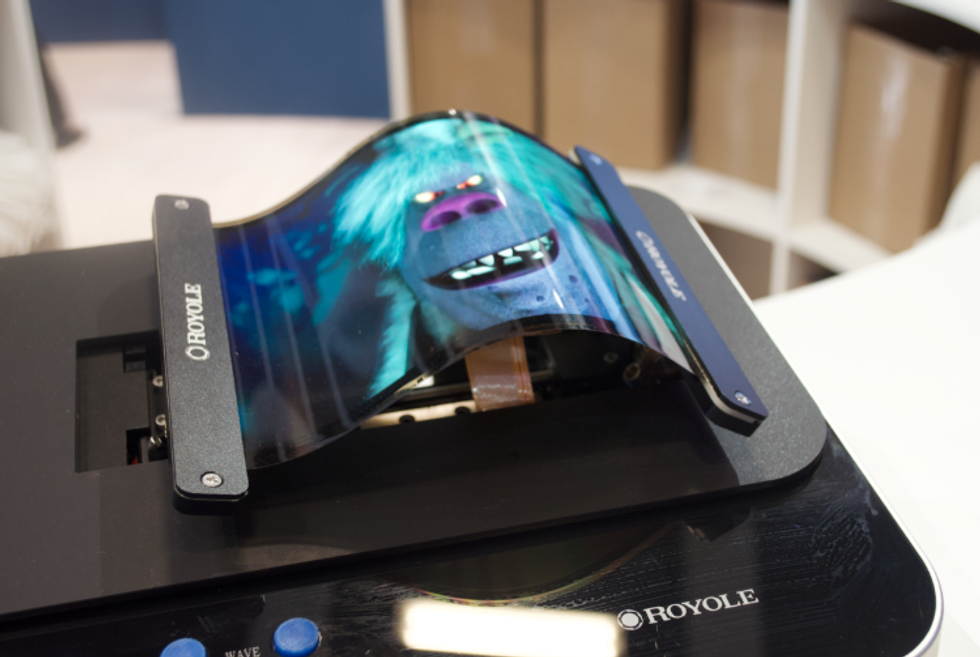 A folding display produced by startup Royole
GearBrain
LG is also expected to follow Samsung when it comes to folding smartphones, with its first due at some point in 2019. We had originally heard the phone will be revealed at the CES tech show in January, but now the reliable tech leaker Evan Blass claims this is unlikely.
Tweeting on 17 December, Blass said: "The likelihood of LG showing that foldable at CES has plummeted, I'm hearing."
Given Samsung only showed off a prototype folding smartphone in November, we're not too surprised by this revelation. With Mobile World Congress being a show more focused on phones than CES, this seems like a more likely location for the folding LG's debut.
Samsung Galaxy Note 10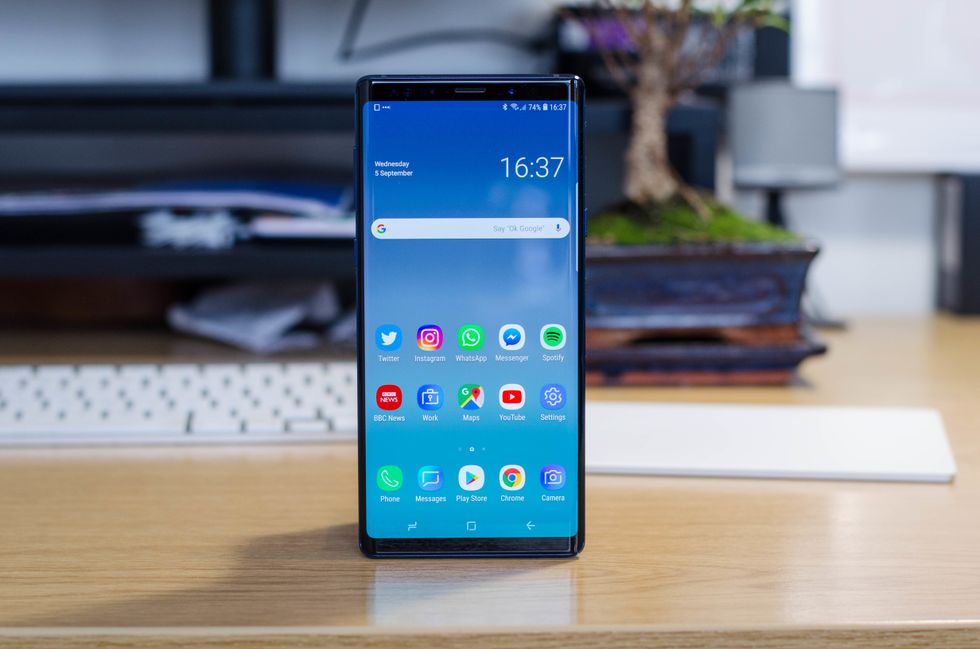 GearBrain
As has become an annual tradition, we expect Samsung to announce the next Galaxy Note phone in August or September of 2019. This will be the 10th Note, so while some may question how the stylus-equipped smartphone is still popular enough to be a commercial success, we expect Samsung to go all-out for this decade celebration.
This could well mean giving the Note 10 5G connectivity, following a trend where Samsung puts new technologies on its Note lineup before the more popular Galaxy S range. As usual, we can expect to see a slightly larger display, a more powerful processor, new features for the S Pen stylus, and an improved cameras system for the Note 10. But we have to wonder, given how similar the Galaxy S9 Plus and Note 9 were in 2018, whether Samsung will persevere with both models for much longer.
Google Pixel 4 and 4XL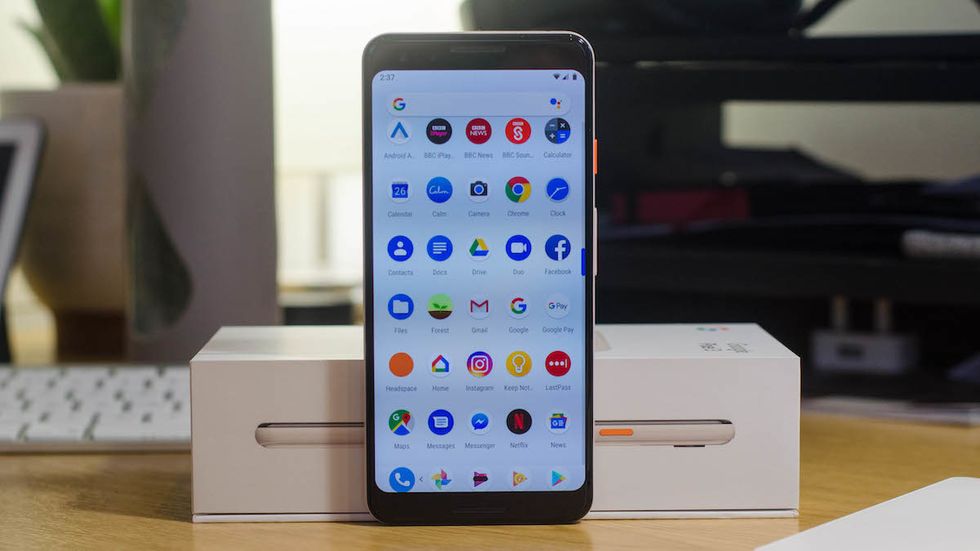 GearBrain
As ever, the year will likely be rounded out with Google and its latest Pixel smartphones. As these are still almost a year away, the rumor mills are yet to get up to speed. However, given previous years we can expect to see faster processors, the latest Android operating system, and a market-leading camera system powered by Google's ever-improving artificial intelligence.
Speaking of AI, the Google Assistant will be a major component of the Pixel 4 — not least with Duplex, the human-sounding AI which can make restaurant reservations on your behalf. Google will surely have some impressive (if slightly creepy) new features for Duplex in 2019.
From Your Site Articles
Related Articles Around the Web
Like GearBrain on Facebook