Like GearBrain on Facebook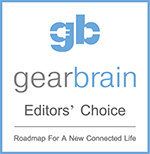 You don't need to break your budget to treat friends and family during the holiday season, even with high-tech gifts. Technology may have a luxe feel, but these 10 items can keep your bank account happy — and your loved ones thrilled. All are under $50 — some even much less — so if you're feeling expansive, you might be able to string a couple together, and still stay on the right side of your wallet. (For our list for 2019, visit GearBrain's Holiday Tech Gift Ideas under $50 .)
Anker PowerWave Qi Charger — Holiday Tech Gift Ideas Under $50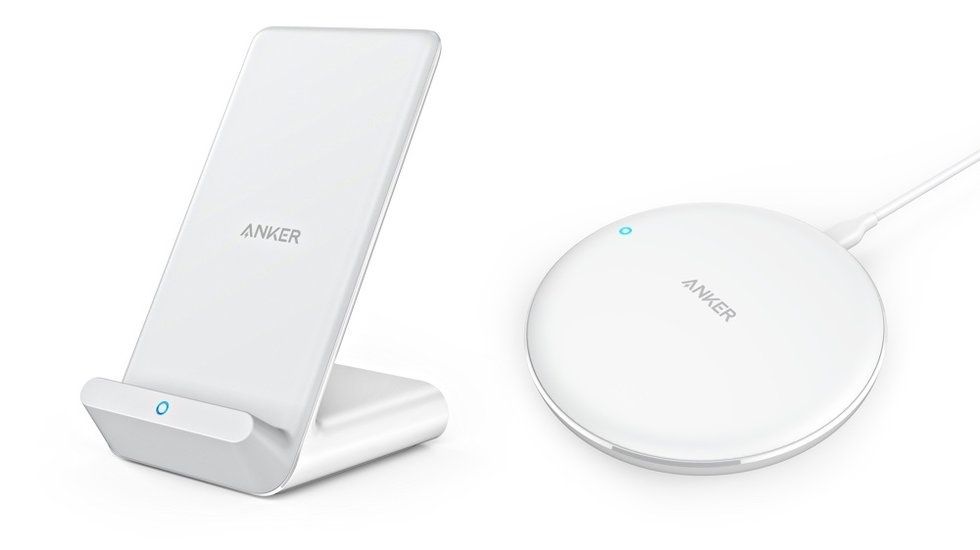 The Anker PowerWave Qi Charger works with the iPhone X series Anker
Wireless chargers define the idea of set it and forget it. Anker's $45.99 PowerWave Qi Charger works with the iPhone X series (including the new iPhone XR and iPhone XS), along with the iPhone 8 and 8 Plus, as well as the Galaxy S8 and above.

Besides having a low-profile look, the charger also works on smartphones that are in cases — and claims to fully charge a device even faster than if it's plugged into the wall itself. Let someone else gift the expensive smartphone this year, you'll deliver the thing they need the most — the way to keep their device running. Buy on Amazon
PowerUp Dart — Holiday Tech Gift Ideas Under $50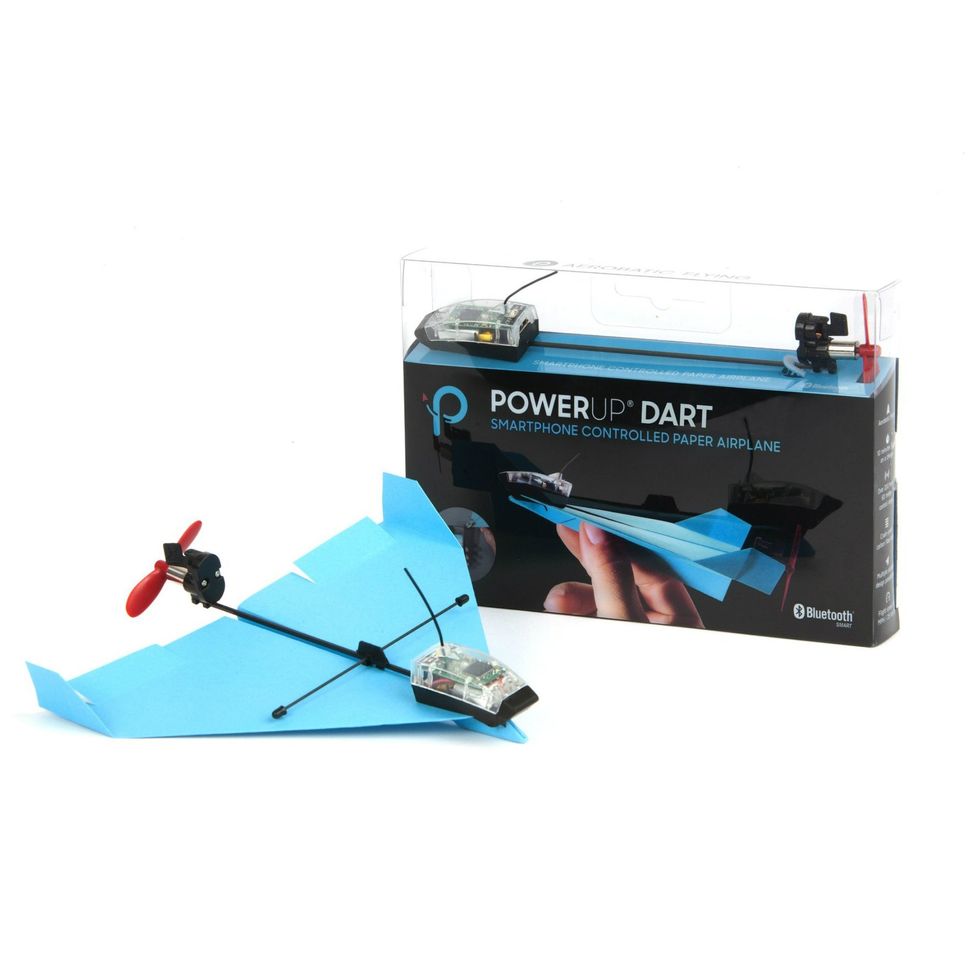 A paper plane that works with an app? That's the PowerUp Dart PowerUp Dart
Who hasn't made a paper airplane and sent it hurling to the ground? There's an art to making a sheet of paper fly, but with the $39.95 PowerUp Dart, anyone can catch some air whether they're building their toy from vellum, printer paper or something more ornate. (You get two templates to start.) The kit works with an app you can download to an iOS or Android device. (Read GearBrain's review.)

The power comes from a small dart that connects to the tip of your plane, and when fully charged can run for about eight minutes. You even get a spare propeller. Buy on Amazon.
Echo Dot — Holiday Tech Gift Ideas Under $50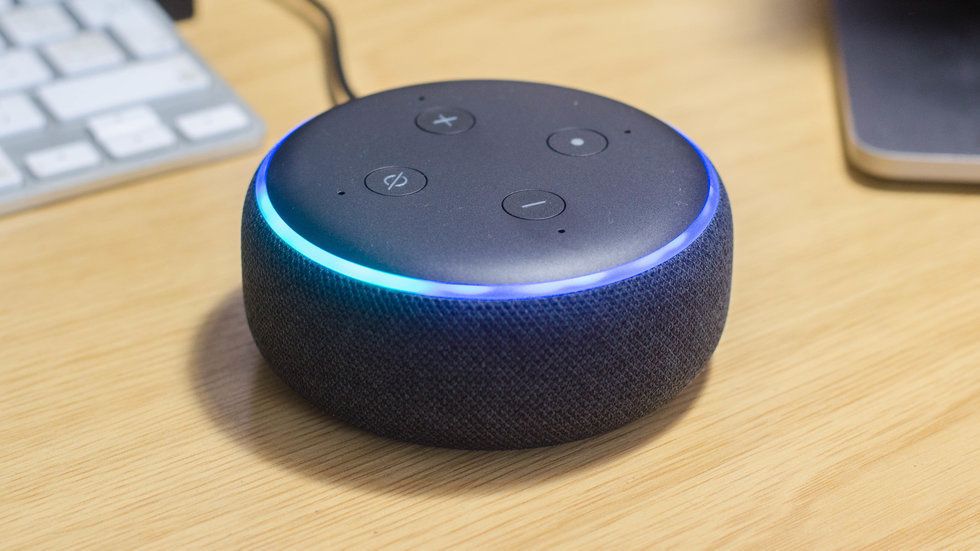 The Echo Dot is small, but packs a large sound in its speaker GearBrain
Amazon gave its Echo Dot a nice little update just in time for the holidays, and its still just $50. The tiny Alexa-enabled device still fits nicely in a small space, but now it has a much larger sound thanks to Amazon updating its speaker. (Read GearBrain's review.)

The Dot is also wrapped in fabric now, (likely taking a bit of a nod from Google) and comes in black, dark gray and light gray.
Echo Dot (3rd Gen) for $0.99 and 1 month of Amazon Music Unlimited for $7.99 with Auto-renewal -Charcoal
Google Home Mini: Speaker Power — Holiday Tech Gift Ideas Under $50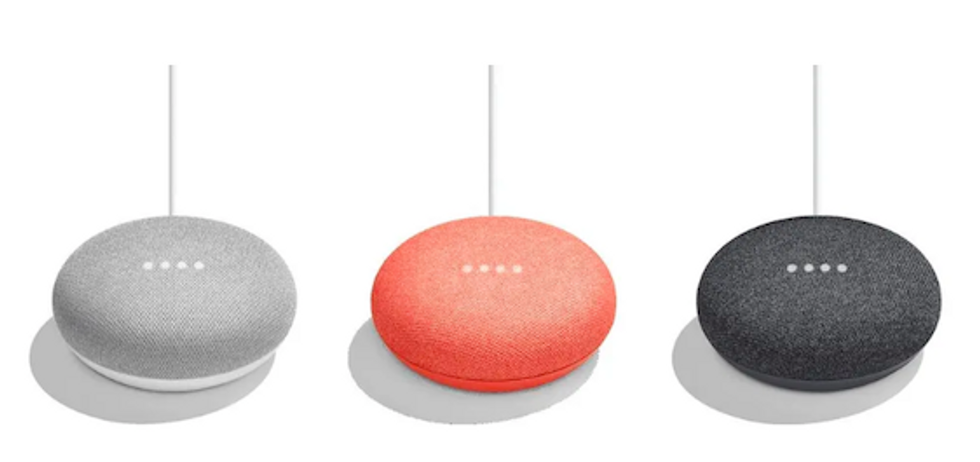 The Google Home Mini can link to bigger speakers via ChromecastGoogle
Sure, you know about Alexa. But this may be the year we all come to know Google Assistant and the Google Home Mini. Released this fall, the Echo Dot competitor comes in three fabric options, can be linked to a bigger speaker via Chromecast and works with many home devices including Nest thermostats. And at $49.99, the Google Home Mini squeaks right in under budget.
Lifx Smart Bulb — Holiday Tech Gift Ideas Under $50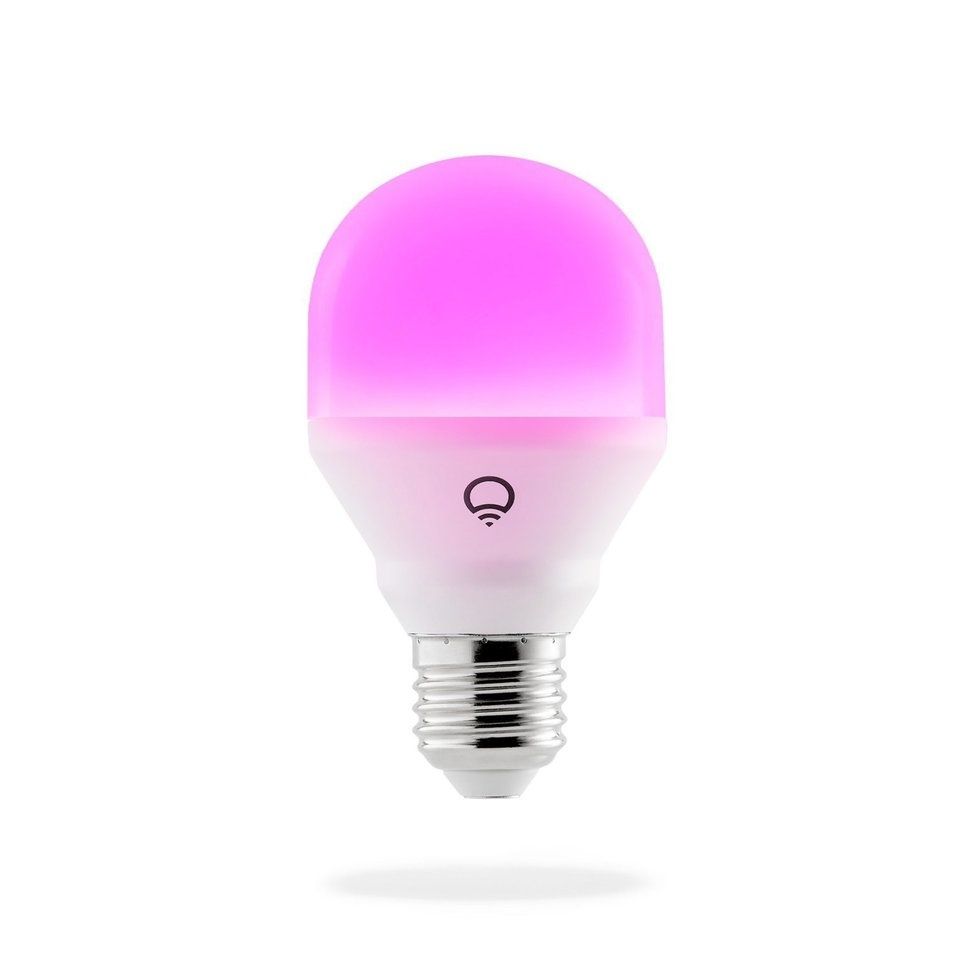 Lifx light bulb can change colors by connecting to a smartphone app Lifx
Smart bulbs are certainly fun — but often they require a hub to make them work in your home. Not Lifx, which can be turned on and change hues and colors just by connecting directly from a smartphone app.

The $44.99 Lifx Mini Color has an E26 fitting — which means it fits in standard settings — and works via an app. You can create 16 million different colors with the bulb (which also lights up in white as well) and can be controlled via Amazon Alexa, Google Assistant, Cortana and through Apple's HomeKit. Buy at Amazon or Best Buy.
Catalyst + Speck Phone case — Holiday Tech Gift Ideas Under $50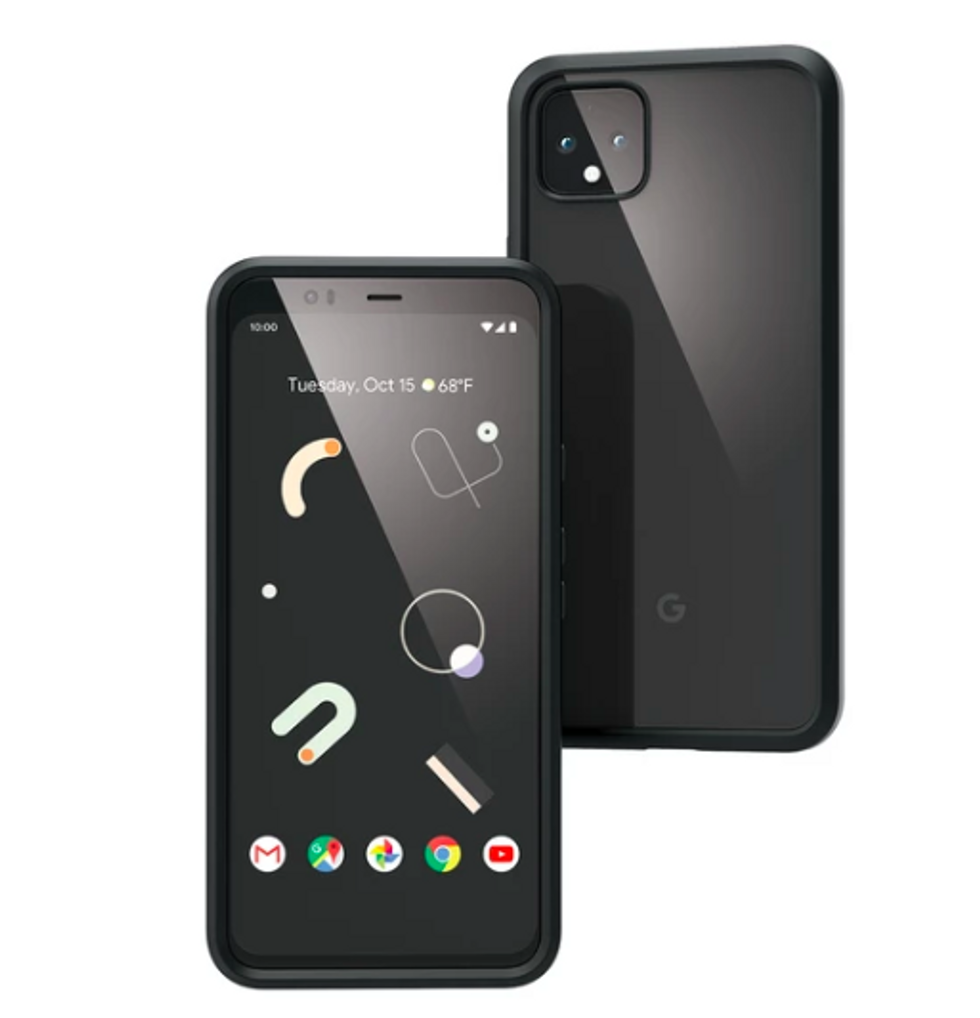 The Catalyst Impact Protection Case has a raised bezel for added protection Catalyst
Did someone you know get a new iPhone this year? Maybe you can gift them a nice accessory, like a case that keeps that four-figure device a bit safer if it's dropped. Two companies that offer solid drop protection include Catalyst and Speck. The Presidio Pro from Speck rings up at $39.95, and comes in seven color options (we're prone to aquifer blue and stormy grey) and has a 10-foot drop protection, plus a raised bezel should you actually drop your iPhone on the ground straight down. (We've done it.)

Catalyst's Impact Protection Case is $49.95, has three color options (clear is pretty cool), and has a raised bezel as well, with drop protection up to 9.9 feet. The case also supports wireless charging, a nice add.
Tile — Holiday Tech Gift Ideas Under $50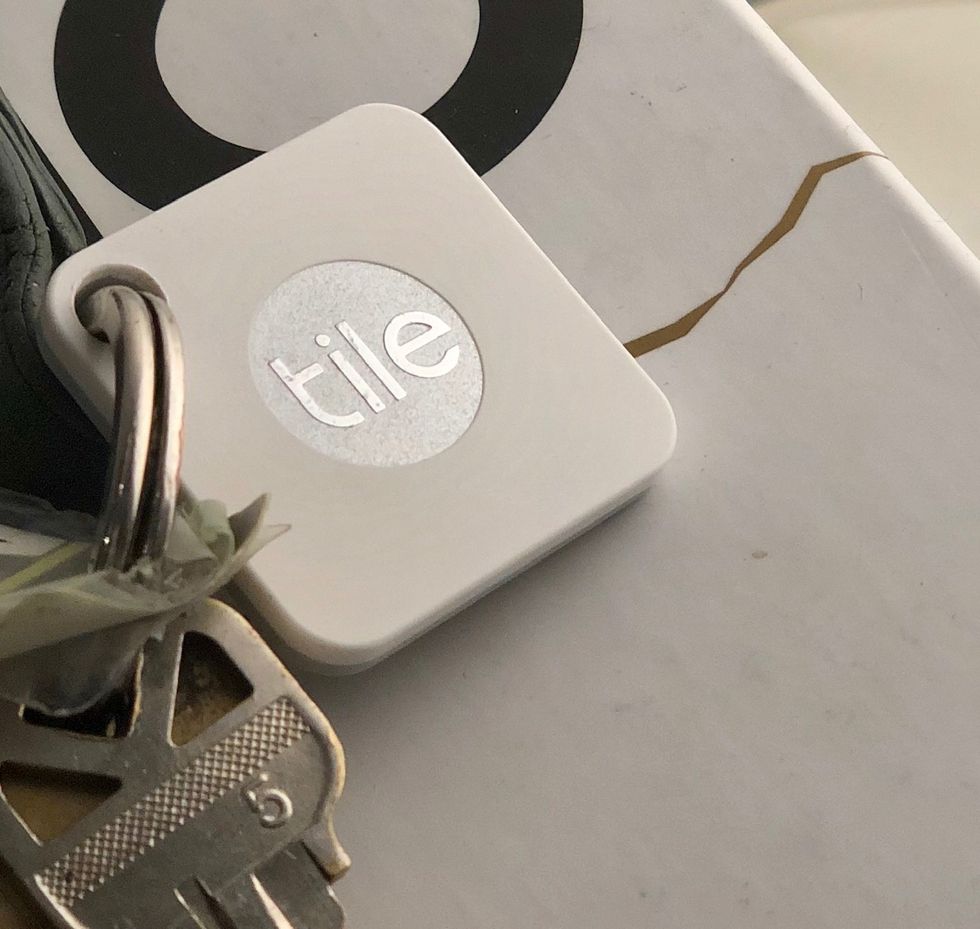 Tile products can track your items from a smartphone app GearBrain
If you have a friend who is anything like me, they can misplace something that's already in their pocket. That's where a tracker like Tile comes into play. Connected to keys, a wallet or anything you want to attach it to, the actual Tile sings a little tune when you open up the Tile app letting you track its sound, or its last known location.

Tile has updated two of its products — the $25 Tile Mate and the $35 Tile Pro, with the Mate now tracked up to 150 feet away, and the Pro up to 300 feet. There's also a monthly service for $3, Tile Premium, which sends you a quick alert if you actually do walk out of the house without your "Tiled" device. Nice to know someone, or something, has your back.
Amazon Fire TV Stick — Holiday Tech Gift Ideas Under $50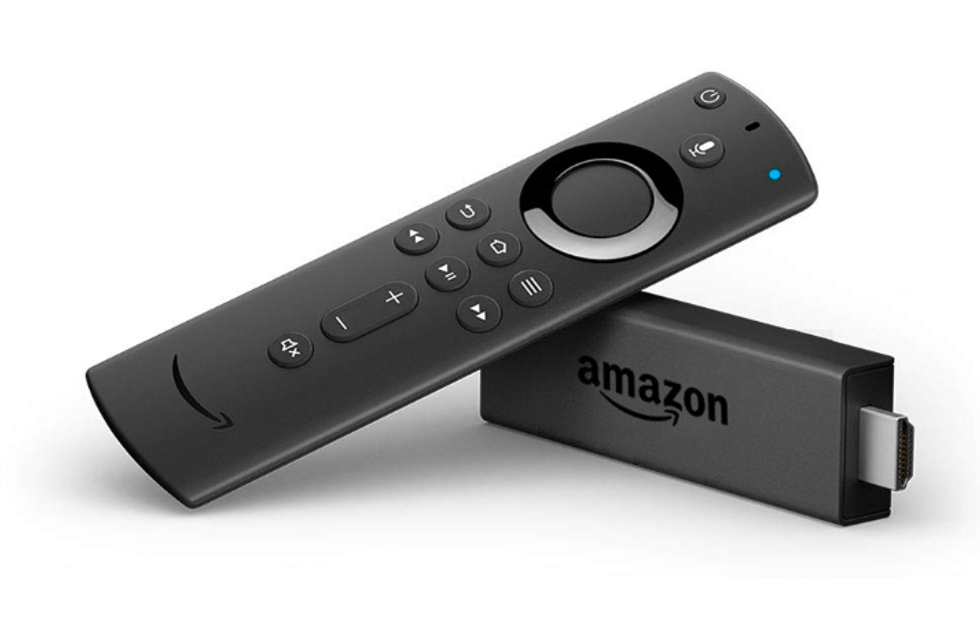 The Amazon Fire TV lets you stream content from a Prime account Amazon
The $39.99 Amazon Fire TV Stick is loaded with apps from YouTube to Facebook, and of course Netflix, Hulu and yes, Prime Video. For anyone in your life with a Prime account, this is one of the easiest ways for them to stream content they're already enjoying for free.

Because Alexa is built in (this is an Amazon product), you can pull up content just by asking, whether it's the last cliffhanger from "Game of Thrones," or the new "Chilling Adventures of Sabrina" on Netflix.
Fire TV Stick with Alexa Voice Remote, streaming media player

WyzeCam — Holiday Tech Gift Ideas Under $50
WyzeCam can send video feed to your Alexa-enabled video deviceWyzeCam
This small indoor security camera is just $20, yet you get Alexa and IFTTT support, plus night vision, full HD, and two-way audio. Alerts come through a smartphone app if WyzeCam picks up on anything is rustling around in your space. It will also notify someone if it hears outside smoke alarms.

If you own an Amazon Alexa-enabled video device, like the Echo Spot, you can get the video feed from the camera to come through there as well.
Wyze Cam 1080p HD Indoor Wireless Smart Home Camera with Night Vision, 2-Way Audio, Person Detection, Works with Alexa & the Google Assistant
TP-Link Smart Plug — Holiday Tech Gift Ideas Under $50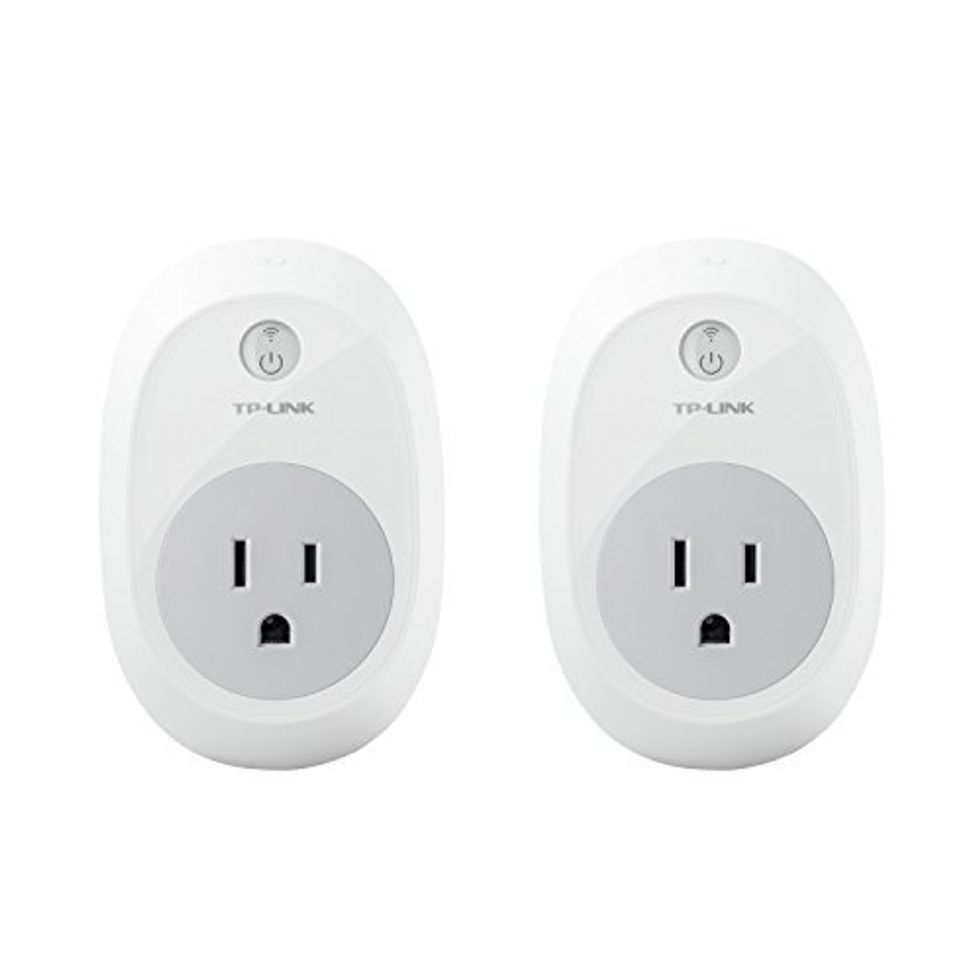 The TP-Link Smart Plug can turn any device in a smart one TP-Link
Give someone a taste of the smart life without having to invest steeply in a connected device. For about $30, you can buy a TP-Link Smart Plug that goes into any regular outlet, but can then be controlled from an iPhone, iPad or Android device.

Really anything can be plugged into this little device: your lamp, a fan, even a printer. Even cooler? The smart plug works with Alexa through its own Alexa Skill — so you can turn the light on just by asking. Want to splurge? You can buy two for about $40.
Kasa Smart WiFi Plug by TP-Link - Smart Plug, No Hub Required, Works with Alexa and Google (HS100), white, 1 Pack
Like GearBrain on Facebook