Like GearBrain on Facebook
We all have that family member who has the latest, greatest smartphone before anyone else. They probably had the first iPhone and could tell you all about Android before Google even bought it.
These are the trend-setters and the early adopters of consumer technology - and they can be tricky to buy for, not least because they can rarely wait a week to get the latest tech, let alone until December. But fear not, as GearBrain has rounded up our top picks for gadgets and tech products which we think the geeks and early adopters in your life will love.
Sega Mega Drive Mini - $70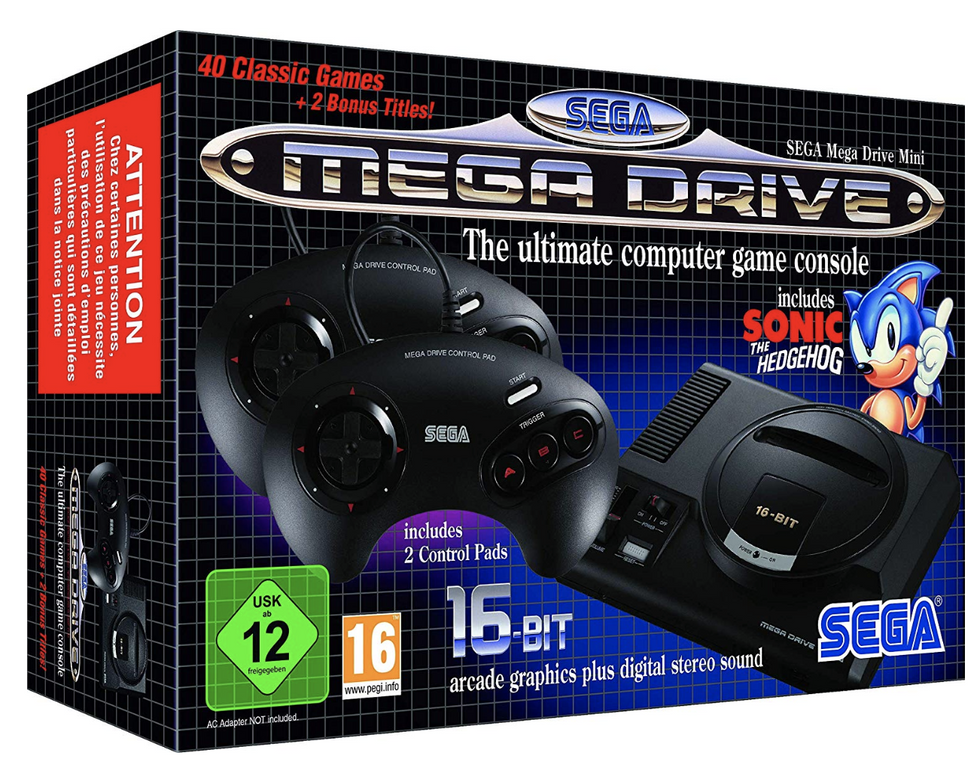 Sega
Compact versions of classic game consoles have been all the rage through 2018 and 2019, and the latest is the Sega Mega Drive Mini.

Designed to look just like a smaller version of the original console, the Mega Drive Mini offers 40 pre-loaded games, including classics like Sonic the Hedgehog, Ecco the Dolphin, Tetris and Road Rash 2. Two controllers are included, along with power and HDMI cables to connect this reborn console to your television or gaming monitor.
GoPro Max - $499, ships October 24, 2019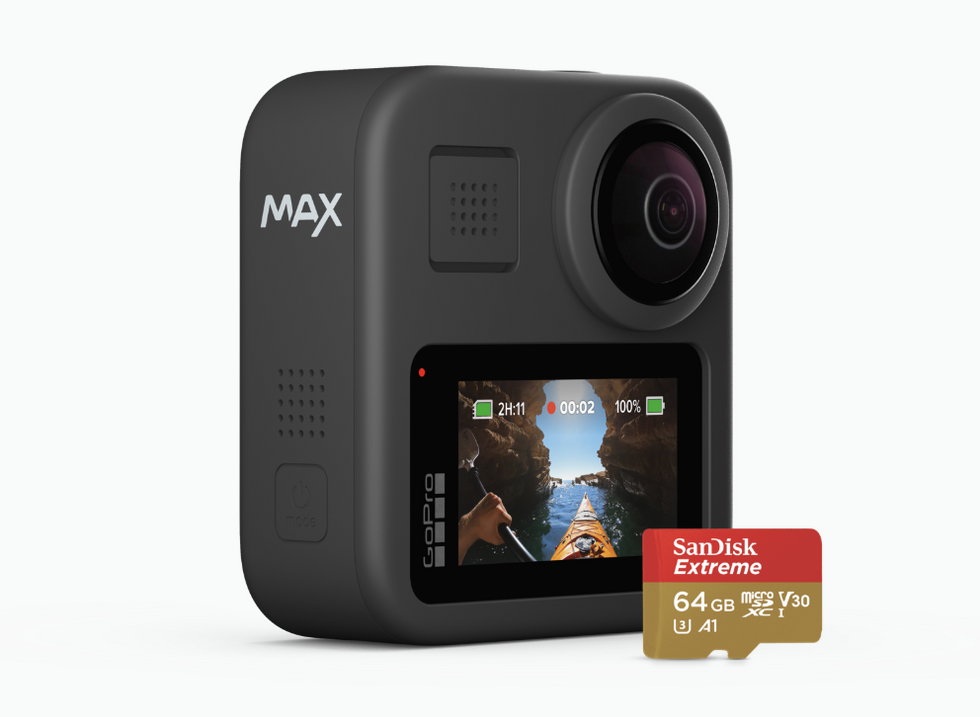 The GoPro Max shoots 360-degree video GoPro
By now, you surely know what a basic GoPro camera is - a matchbox-sized camera which produced remarkably smooth 4K video and can be attached to just about anything.

But this is the GoPro Max, a new model which has a wide-angle lens on each side to shoot 360-degree video. The camera can shoot through both at once to capture 360-degree video, or use each lens separately to act like a regular GoPro - and just like its siblings there is the company's HyperSmooth video stabilization technology, a front-facing screen, and six microphones for 360-degree audio to match your videos.
Wyze smart home kit - from $20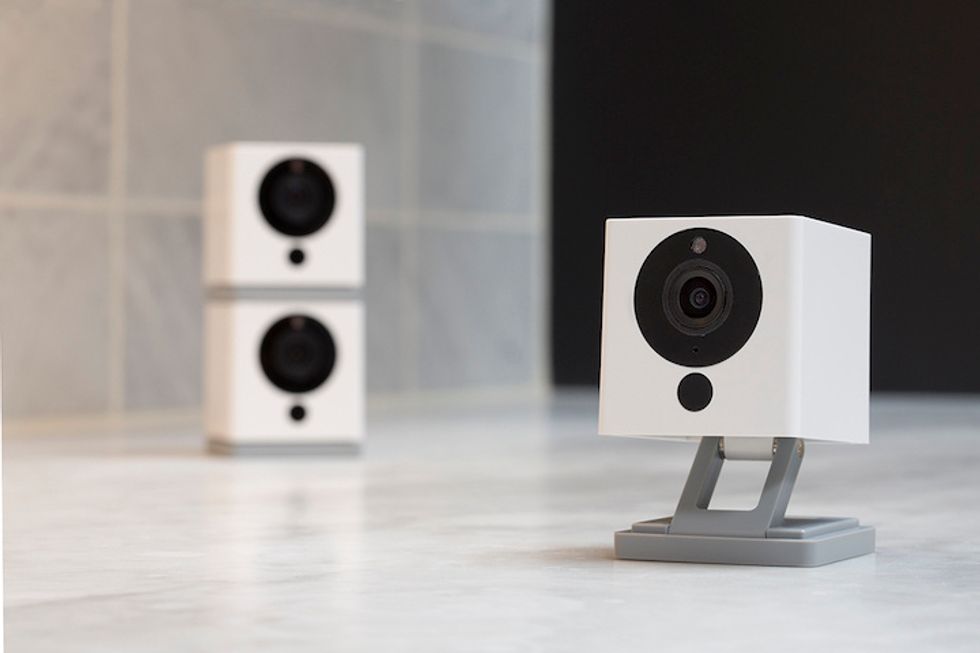 Wyze Cam Wyze
Providing the early adopter in your life hasn't already built themselves a smart home, Wyze in an excellent and low-price place to start. The company's indoor security camera costs just $20 yet offers Full HD video recording, free cloud storage, AI-powered object detection, two-way audio and night vision.

The company also sells a four-piece sensor security kit for $20, and its smart bulbs are the cheapest on the market, yet are every bit as good as the pricier competition. Your loved one's geeky nature will no doubt be impressed by Wyze's integration with Alexa, Google Assistant and IFTTT.
Ring Video Doorbell - from $150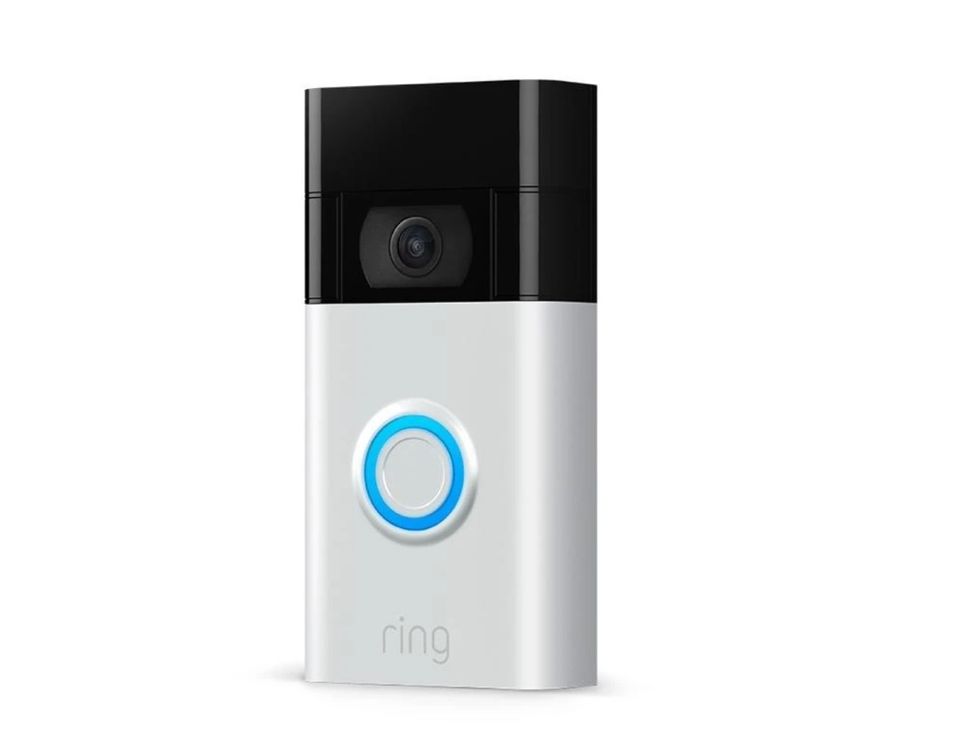 Ring Video Doorbell Ring
Another great start for the geek in your life's smart home project is a video doorbell from Amazon-owned Ring. These start at around $150 and offer a seamless way to answer your door from anywhere in the world, thanks to the Ring's camera, microphone, speaker and internet connection.

Top tip: Get them to install the new Rapid Ring app as well as the regular Ring app. The latter helps them get everything set up, while the former has been launched to enable faster answering when the doorbell is rung.
Google Nest Hub Max - $229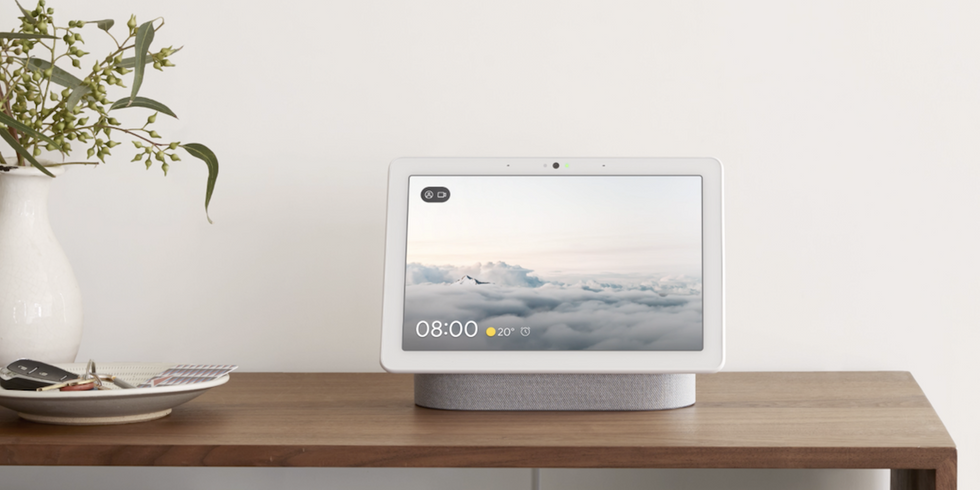 Best smart home hubs for every budget 2020 Google
The latest smart home product from Google's Nest division, the Hub Max is a smart display with a 10-inch touch screen display, camera, microphone and speaker. The Google Assistant is baked in, so you can ask the Hub Max to play music, answer questions, read out the news and weather forecast, and interact with a huge range of smart home devices from Google, Nest and third parties.

As it has a camera, the Hub Max can be used for making video calls, and it uses artificial intelligence to recognize you. That way, it can display information relevant to you as you walk by, like the day's schedule on your calendar. The camera can also be used as a Nest indoor security camera. (Check out The GearBrain, our smart home compatibility checker to see the other compatible products that work with Google Assistant enabled devices.)
Amazon Echo Studio - $200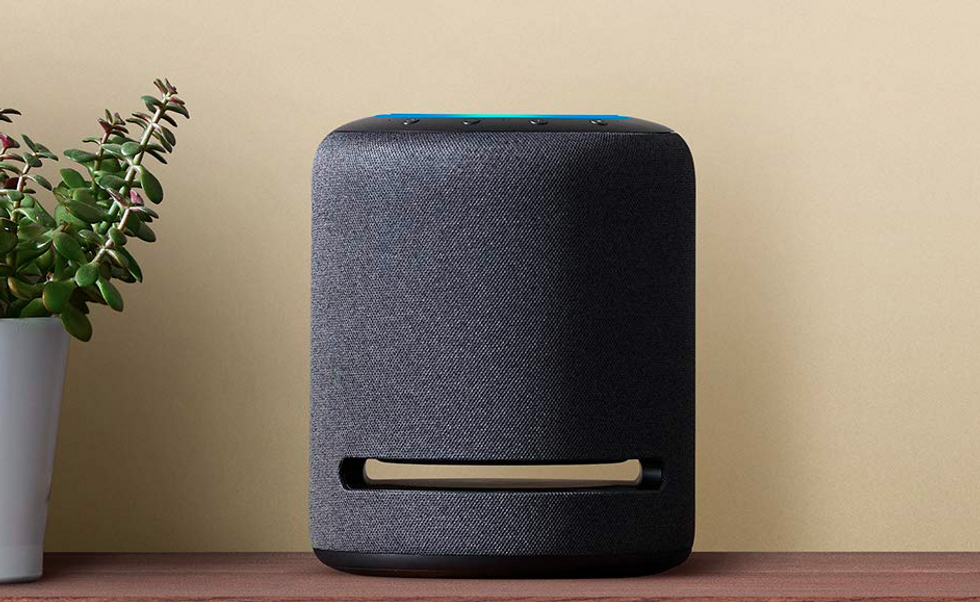 assets.rebelmouse.io
Amazon's Echo speakers are known for their Alexa intelligence than audio prowess. But the company is hoping to change that with the new Echo Studio, which is claimed to offer room-filling 3D sound powered by Dolby.

Amazon even claims a pair can be synced to one of its Fire TV streamers to create a home cinema system capable of Dolby Atmos, where upwards-facing speakers in the Echo Studio are used to bounce sound off the ceiling to create height to the soundtrack.
Le Creuset Star Wars range - $20 to $900
The Han Solo roaster costs $450 Le Creuset
Not a tech product by any means, but we think this is the perfect gift for any movie geeks in your life. Kitchenware company Le Creuset, best known for its high quality dutch ovens, has teamed up with Disney to launch a range of Star Wars themed items.

There's a set of mini cocottes designed to look like BB-8, C-3PO and R2-D2 ($30 each), a roaster with Han Solo frozen into the lid ($450), Death Star and Millennium Falcon trivets ($20), a Darth Vader dutch oven ($395), and a limited edition, hand-painted Tatoonie-themed round dutch oven ($900).
Project Jacquard smart jackets - from $198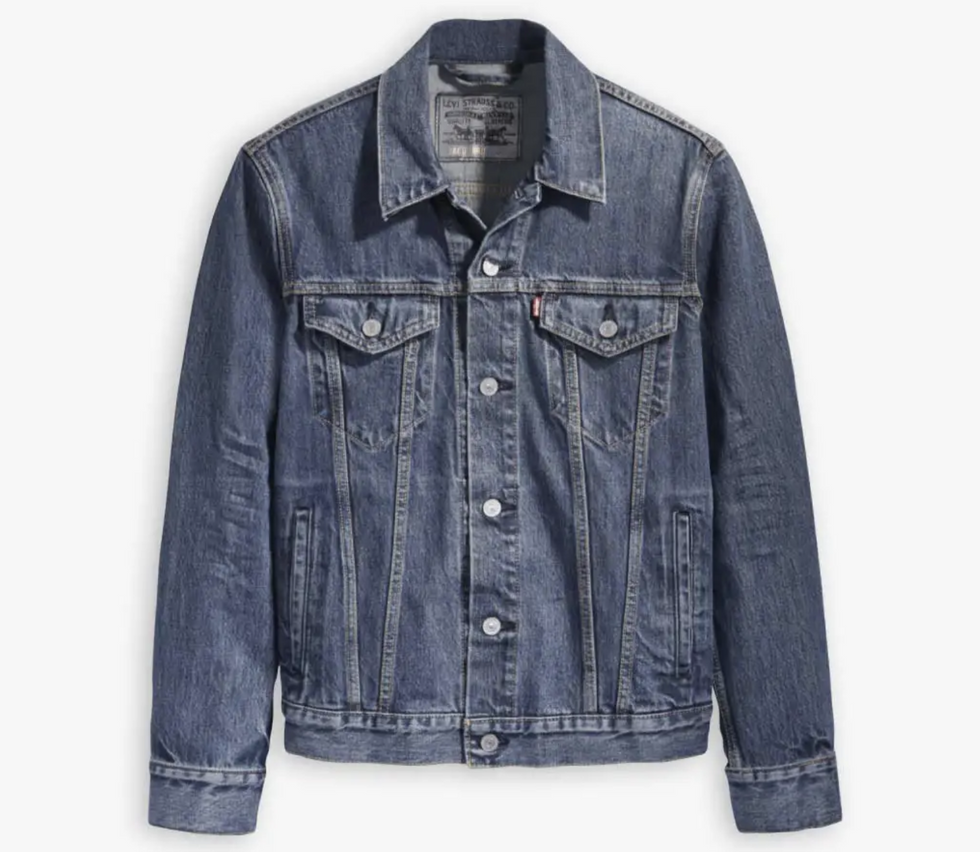 The Levi's Trucker with Google's Jacquard tech Levi's
The second-generation of Google's Project Jacquard smart clothing just landed, and now the touch-sensitive technology is available on a new range of Levi's jackets. The technology is now available on Levi's more convention Trucker jacket, as well as the pricier Commuter.

These jackets are made smart by the Jacquard Bluetooth module, which slots into the cuff and makes that part of the sleeve touch sensitive. The wearer can then accept or cancel phone calls, play/pause music, drop a pin on a map, silence your phone - and other actions - by tapping and swiping at the cuff. This really is one for the fashion-forward early adopter in your life.
Oura Ring - from $299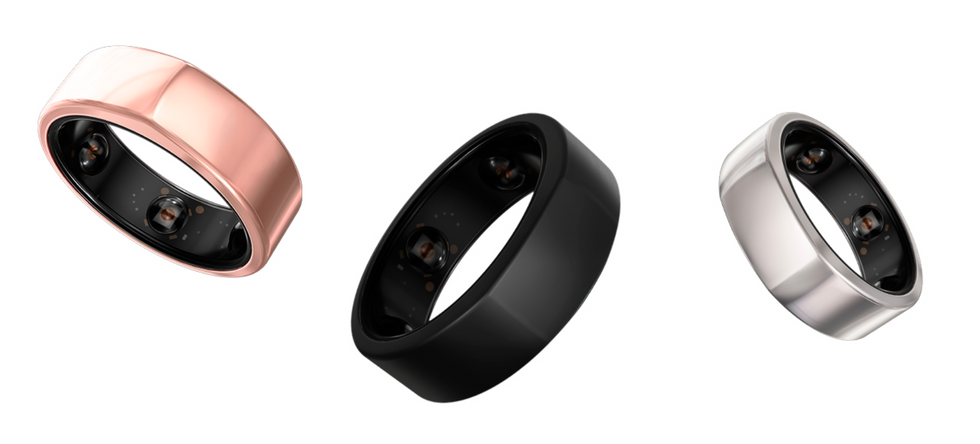 The Oura Ring comes from Finland Oura
You're probably familiar with smartwatches and fitness trackers from the likes of Fitbit, but what about a smart ring? The Oura Ring from Finland is arguably the market leader, and while it tracks activity all day, its real focus is on sleep.

The ring monitor your every movement, along with body temperature and heart rate, to help inform you about your daily activity and sleep. With this data, the Oura Ring understands your sleep depth and quality, and offers advice via a smartphone app on how to improve it. The ring comes in four different colors and materials, and is available in a range of industry-standard sizes to ensure a good fit.
Logitech MX Master 3 - $100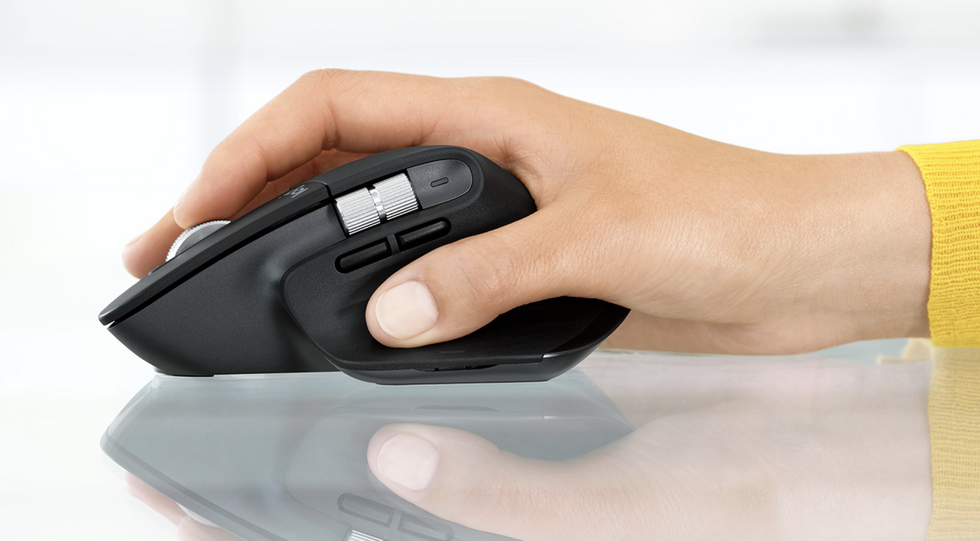 The MX Master 3 costs $100 Logitech
New for 2019, the MX Master 3 by Logitech is a high-performance computer mouse that is designed to be both comfortable and functional. The mouse has an ergonomic design and features a near-silent electromagnetic scroll wheel which is accurate to a single pixel, yet capable of scrolling 1,000 lines of text in one second.

Logitech says the wheel is 90 percent faster and 87 percent more precise than its predecessor, and the mouse's thumb buttons have been redesigned to be easier to use. You can even pair the mouse to two computers at once and drag items from one to another, even if one is Windows and the other is Mac.
Like GearBrain on Facebook