Like GearBrain on Facebook
Updated November 18, 2017 Do you have a student on your holiday gift list who would love something ultra-modern and high-tech? Today's students are savvier than ever, so be sure to check out these cool gift ideas that will have them in awe of your smart selection. Plus, a tech gift is perfect for any student looking for the hottest item they can brag about at school after they return from holiday break.
Google Home Mini — Small but Smart — Holiday Tech Gift Ideas for Students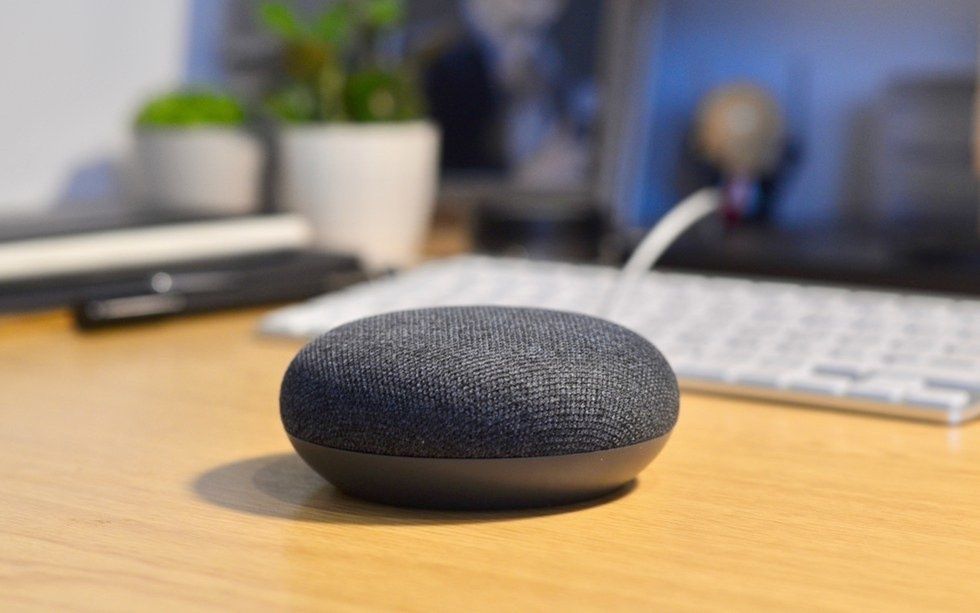 GearBrain
At just $49.99, the Google Home Mini packs a lot of intelligence in its tiny size. While everyone's talking about Alexa, Google Assistant is certainly coming along — an A.I. that is worth considering. (We are talking about Google after all.) There are three fabric covering options for the Google Home Mini, and while the sound from this mini-speaker isn't going to rival its larger cousin, the Echo, it's certainly sufficient for any bedroom or dorm room alike and you can connect to other Chromecast-enabled devices.
BeatsX Earphones – Music to Any Student's Ears – Holiday Tech Gift Ideas for Students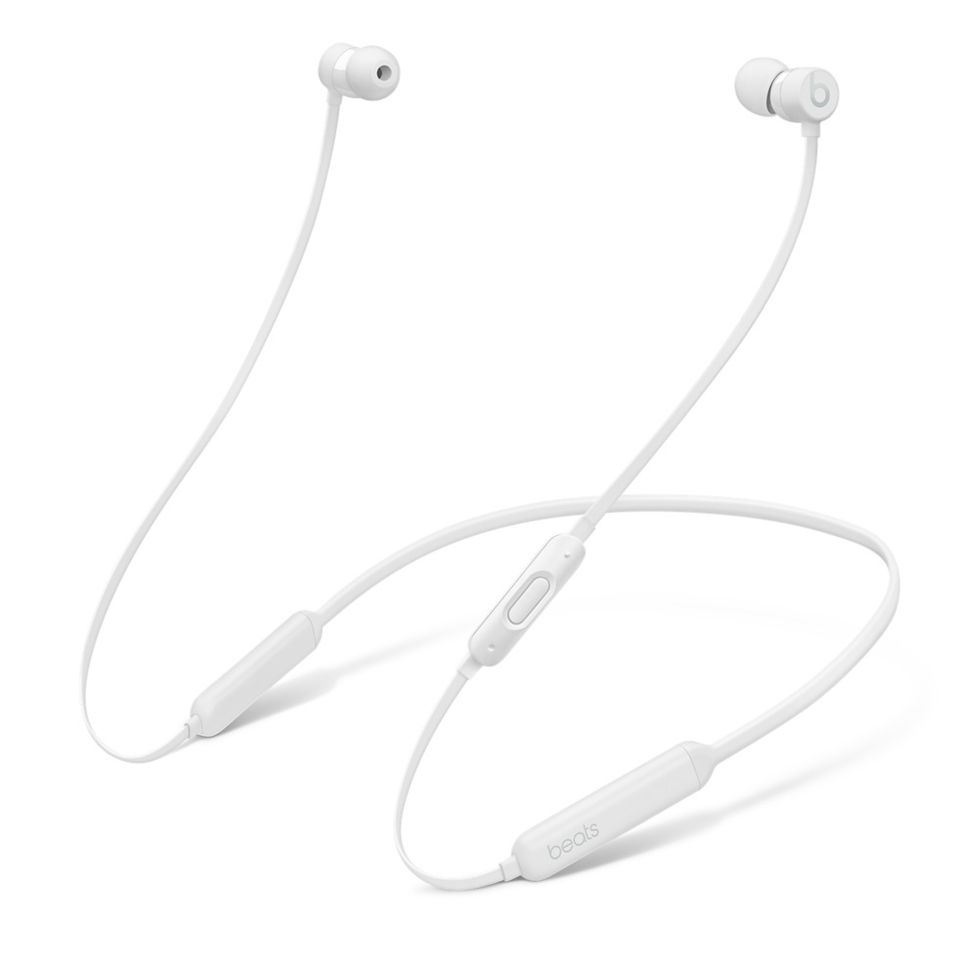 Apple
Nearly any student would love a pair of super-cool earphones for listening to music while studying, working out, or just walking around campus. BeatsX Earphones are designed by Apple and Beats and pairs with iOS devices. They are conveniently wireless and have up to 8 hours of battery life for tons of tuning-in enjoyment. The sound is always crisp and clear as BeatsX fit snugly inside the user's ear. Cost is just $149.95. (Also available on Amazon.)
TrackR – What's Lost is Found – Holiday Tech Gift Ideas for Students

TrackR
Students will never lose their stuff again when the Bluetooth-tracking device, TrackR is in their gift stocking this season. The quarter-sized plastic gadget pairs with Android and iOS, and with the associated app, it will keep tabs on items the TrackR is linked to. The alarm helps the user find their item and TrackR's Crowd Locate network helps to see how close by the item is to them. The battery lasts one year, making regular charging unnecessary. TrackR costs $24.99. (Available on Amazon.) More budget-priced gifts can be found in our Holiday Tech Gift Ideas Under $50 guide.
Roku 4 Streaming Player– Streaming for Students – Holiday Tech Gift Ideas for Students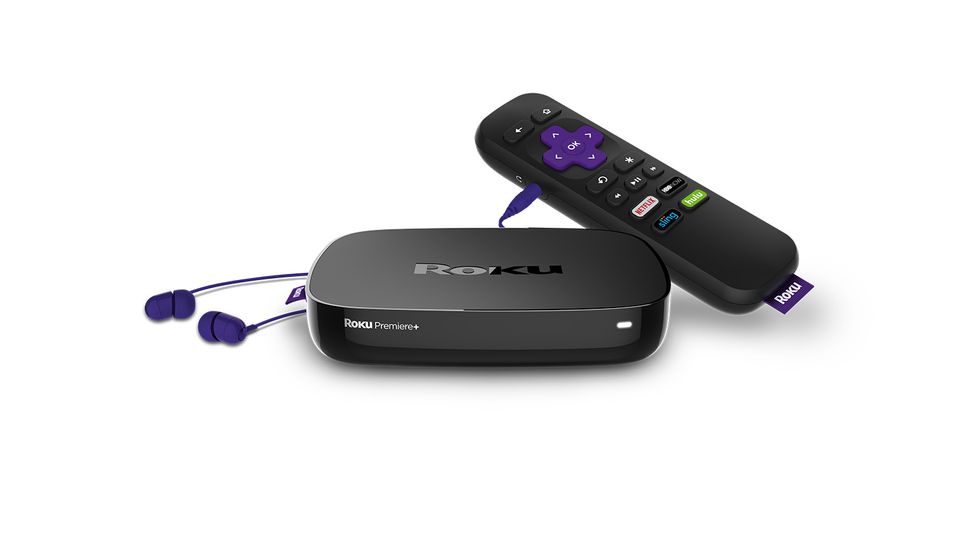 Roku
For the entertainment enthusiast on your gift list, consider the Roku 4 Streaming Media Player. With a vast array of streaming channels, the TV shows, music, movies, news, sports, and more will be enjoyed after school and on weekends. The full-HD resolution allows for clear picture quality and the voice search feature and enhanced remote control are just what modern students are seeking. If their TV has an HDMI connection, they're in for tons of viewing fun. Cost is $129.99 and will be available in stores come the end of October 2017.
ChargeHub – Charger for Co-Eds – Holiday Tech Gift Ideas for Students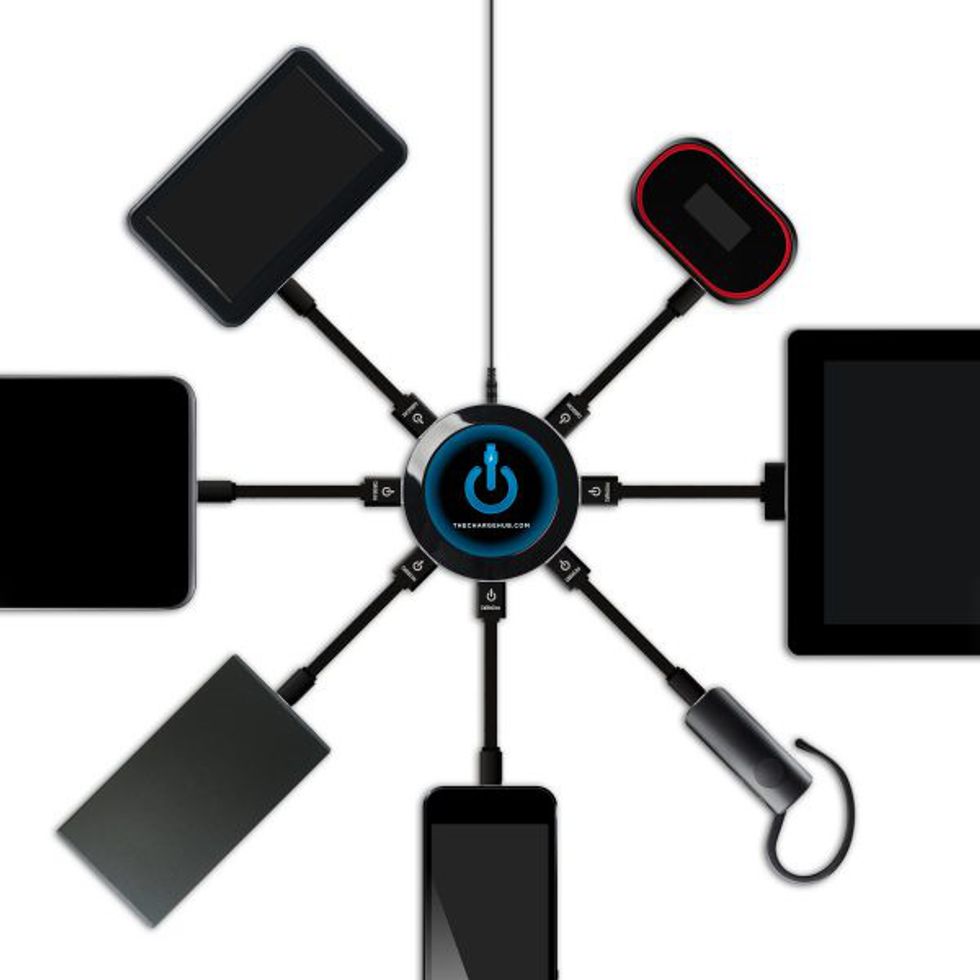 Chargehub
Students have a lot of tech items which need plenty of charging up, so ChargeHub is the handy device that will fill up those gadgets and devices with power with room for up to seven items at a time. ChargeHub comes in an array of colors and shapes to suit any student and the studio design feature allows for even more personalization. The charge is always fast and reliable. Cost is $39.99 for a three-port charger and goes up to $89.99 for the seven-port option. (Available on Amazon.)
Amazon Echo Dot – The A+ Assistant – Holiday Tech Gift Ideas for Students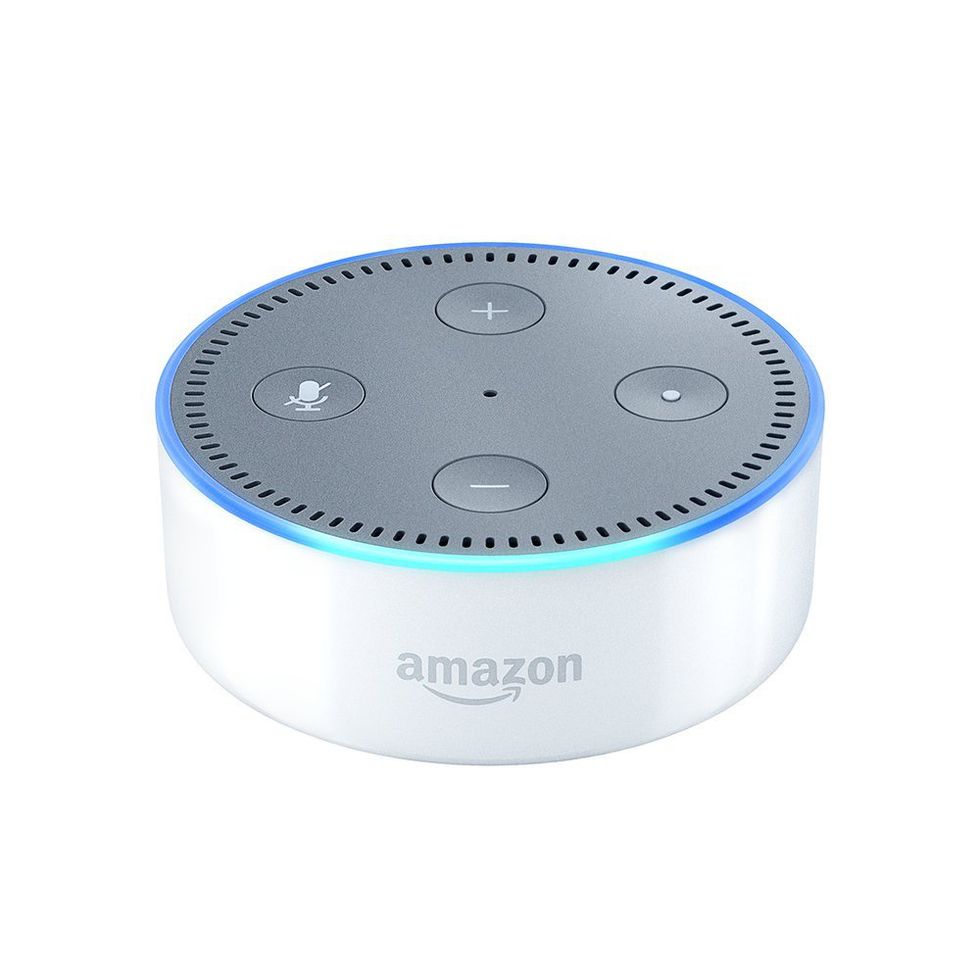 Amazon
Amazon's mini-sized Echo Dot (2nd Generation) is a voice-controlled useful gadget that uses Alexa to play music, control smart home (or dorm room) devices, makes and takes calls, sends and gets messages, and so much more. What student wouldn't love all this convenience? It has a built-in speaker and connects to other sets of speakers or headphones as well via Bluetooth and is super-simple to set up. Echo Dot sells for the reasonable price of $49.99.
LucidCam – VR Camera for Cool Co-Eds – Holiday Tech Gift Ideas for Students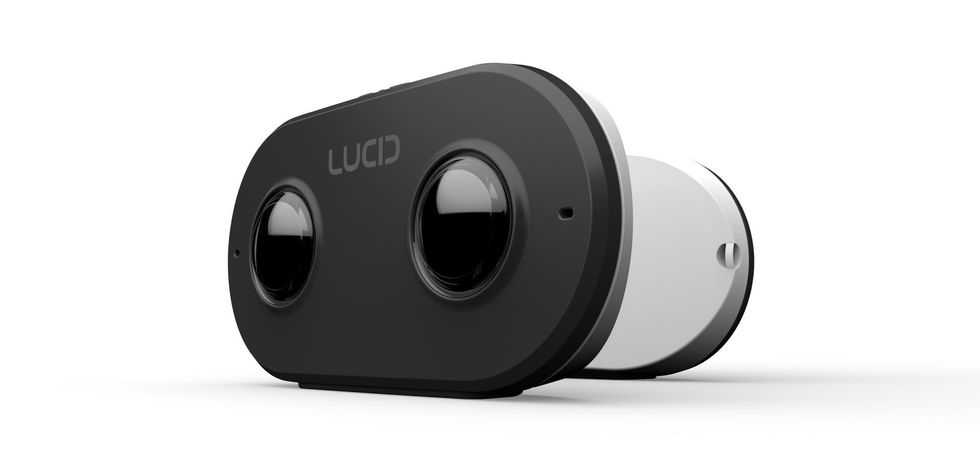 LucidCam
VR- and camera-loving students will go wild over LucidCam, which brings the two interests together in a neat gadget. Shutterbug students can shoot their own immersive VR images and videos and even upload and share them with like-minded pals and family. This new way to capture the world around us is more lifelike than ever thanks to the $499 LucidCam's technology. LucidCam is also sold on Amazon.
Outdoor Tech Kodiak Mini 2.0 Portable Charger – Pocket-sized Power-Up – Holiday Tech Gift Ideas for Students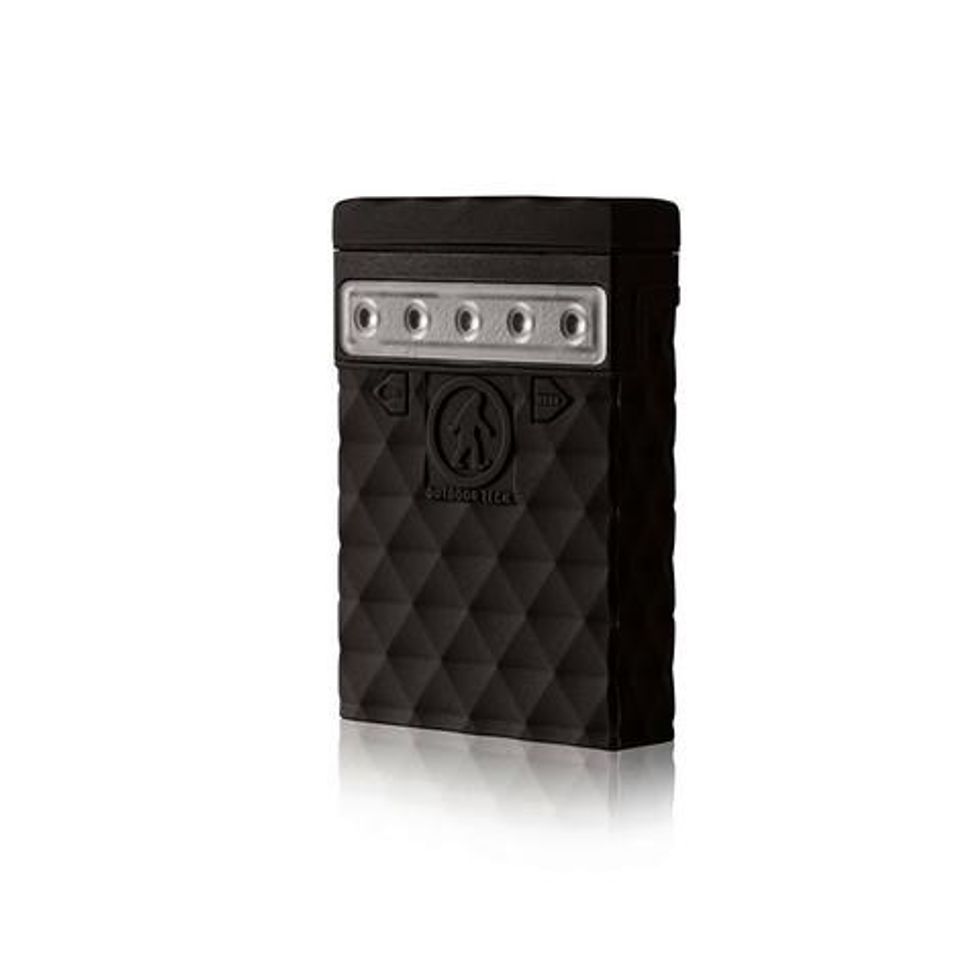 Outdoor Tech
No more worries about power drainage while out and about at school or on campus with Kodiak Mini 2.0 mAh Portable Charger for just $24.95. The outdoor-ready pocket-sized charger is water proof and rugged and comes in an array of five fun colors. It even has a built-in flashlight for emergencies. Any student will benefit from a much-needed charge and Kodiak makes it so simple and stylish too.
Ruggie Alarm Clock – For the Sleepiest of Students – Holiday Tech Gift Ideas for Students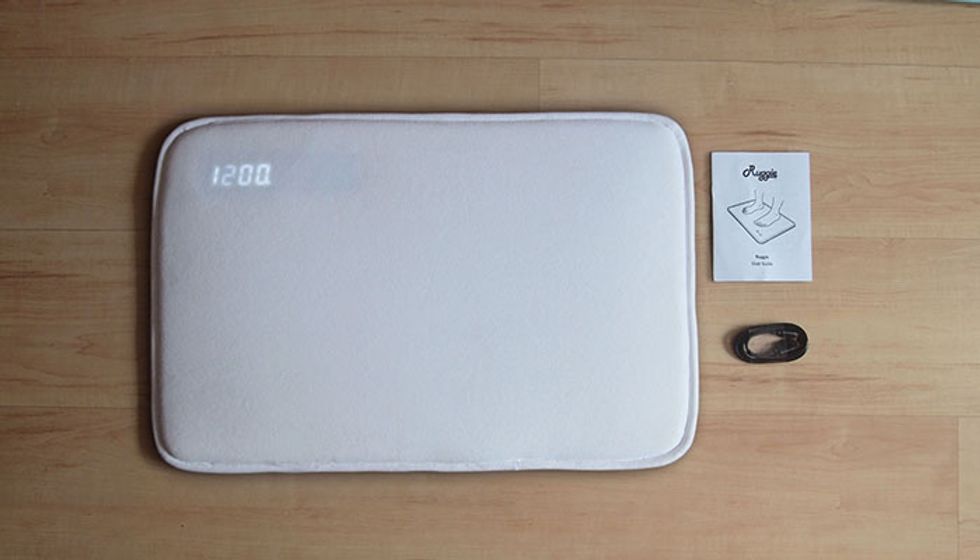 Ruggie
Getting out of bed for a day of classes can be daunting, but with Ruggie Alarm Clock, waking up is more fun than ever. The motivational wake-up device makes the user get out of bed to shut it off and offers motivational quotes to reach the day's many goals. By stepping on the soft fleece-covered foam mat, stepping out of bed is just as comfy as being snuggled by the warm covers. Ruggie comes in white or blue and costs $79 to $99. (Available on Amazon.)
Amazon Fire Stick – For the Media-Minded – Holiday Tech Gift Ideas for Students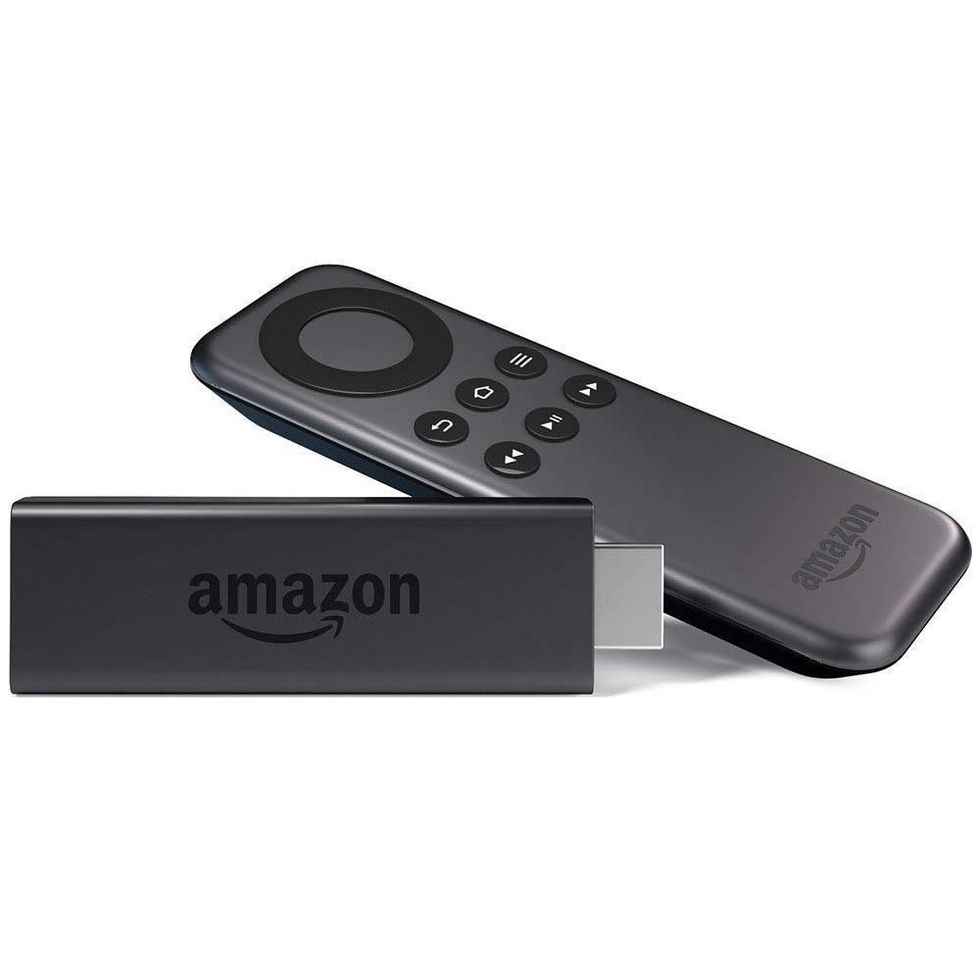 Amazon
You surely know a student or two who is hooked on streaming, so the on-the-go Amazon Fire Stick for just $39.99 will make the holidays even merrier with media. Get ready to stream over 4,000 channels, games, and plenty of apps, not to mention more than 250,000 television episodes. When will there be time to study?
BoboVR Z4 Headset – Total Immersion – Holiday Tech Gift Ideas for Students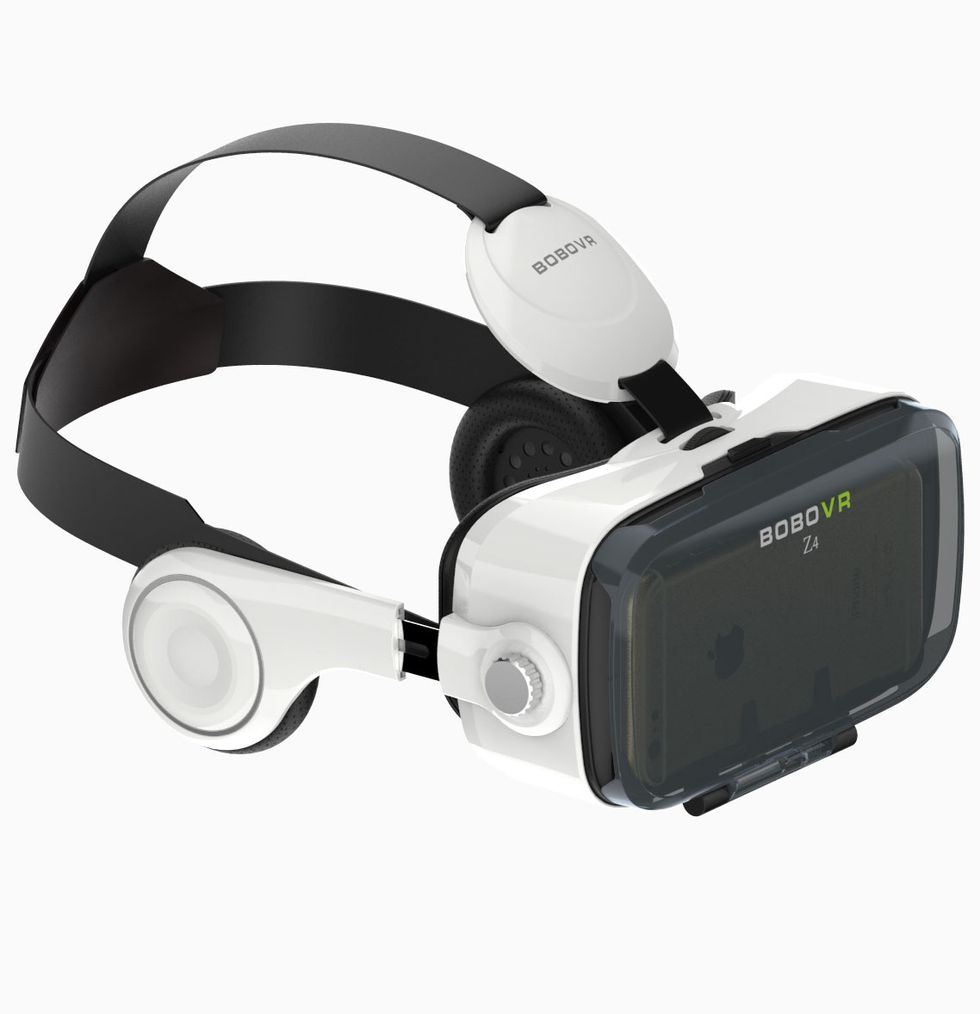 BoboVR
With an impressive 120-degree field of view, BoboVR Z4 Headset will have 3D VR-loving students in awe as they use their smartphone to enter a virtual world of pure lifelike entertainment. So easy to use, the headset can fit over glasses and is super-lightweight at just 15 oz. The sound-proof design makes the experience even better thanks to immersive sound effect technology. Get a pair for a VR-savvy student for $49.99 on Amazon.
HomePod – The Speaker for Students – Holiday Tech Gift Ideas for Students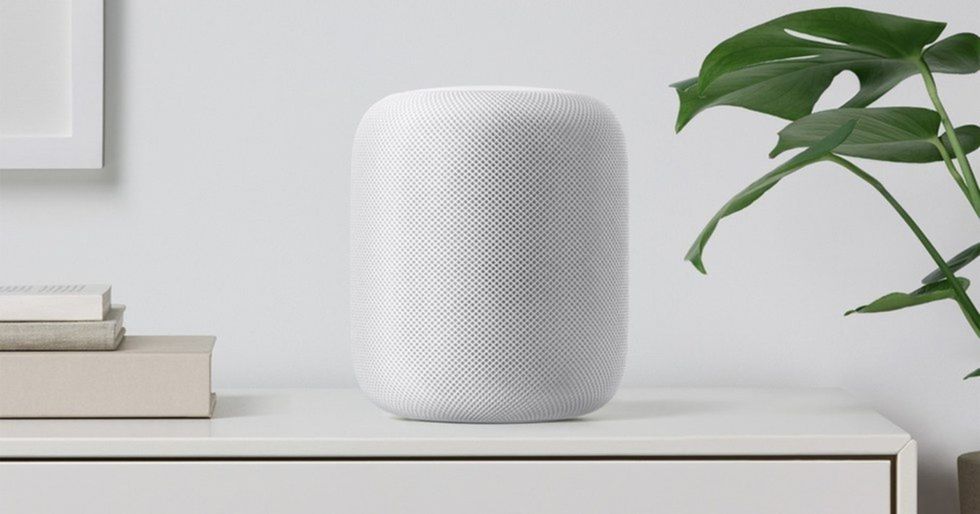 Apple
Apple's HomePod is a cute cushion-shaped speaker that is controlled via Siri voice-enabled commands and remote access. Like the popular Echo, HomePod will play music, relay the news, send pre-set reminders, alert you to the weather, and much more. The innovative speaker will adapt to wherever it is playing, and when paired with Apple Music, the selection of tunes is nearly endless. Unfortunately, Apple just announced it won't be releasing the $349 HomePod until early 2018. But if you're feeling super nice, you could give them a heads-up you're buying one for them then.
Like GearBrain on Facebook