Like GearBrain on Facebook
As well as using the Find My app of your iPhone, iPad and iPod Touch, Apple's new AirTag possession-trackers can also be found by speaking to Siri. But there are some limitations in place for now.
No set-up is required to introduce Siri to your AirTag. Just connect the tracker to your iPhone by holding them close to each other and following the instructions in Apple's Find My app. For more information on what AirTags are and how they work, you can read our full review here.
Read More:
To find an AirTag using Siri, all you need to do is ask the assistant to find the name of your AirTag. For example, I have an AirTag called Alistair's Keys. To find this AirTag, I just say: "Hey Siri, find my keys," and the assistant will understand which AirTag I mean.
A moment later, the AirTag starts playing a high-pitched tune to help you locate it. The sound only plays for a few seconds, but Siri also opens the Find My app on your phone so you can play the sound again, or look for the AirTag on a map, and enable Lost Mode if you still can't find it.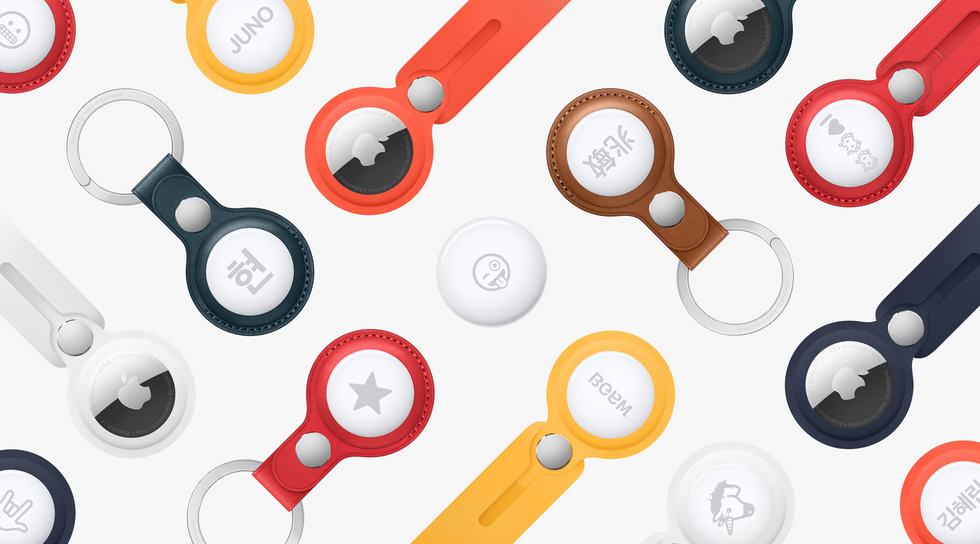 Apple AirTags and accessories Apple
It is worth remembers that, while AirTags can be found from further afield, Siri is only helpful at locating an AirTag that is close enough to be connected to your iPhone via Bluetooth – handy when your keys are at home, but you can't quite remember where. This also works with the HomePod and HomePod mini; just ask Siri to find your stuff and the corresponding AirTag will play its tune.

There are a couple of frustrating limitations here though, as Siri on the Mac and Apple Watch cannot be used to locate an AirTag. We're not sure why this would be the case, but for now Siri on these devices simply says: "Sorry, you can't use Mac/Apple Watch to find your items. Try asking me on an iPhone, iPad or iPod touch."
We have also found that the Find My app for Mac doesn't yet work with AirTags, and neither does the web version of Find My, accessible in the browser. Hopefully Apple will patch up these gaps in the Find My service soon, and we'll be able to ask any Apple device to find our misplaced keys. Again.
New Apple AirTag
Like GearBrain on Facebook