Skullcandy's latest wireless earbuds drop today and will likely appeal to those minding their budgets today. The four new releases are all under $100, and each one can be tracked if lost through Tile tracking technology. Each is also a bit different in terms of their top features, some able to handle submersion in water ,while others have up to 40 hours of battery life — and each have their own design and look. And the four new earbuds range in price from $59.99 to $99.99.
Skullcandy is known for its wireless headphones, fitting into the premium market with devices that have active noise-cancelling features like the $180 Skullcandy Venue, and others that have the ability to customize their sound for each specific listener, like the $320 Skullcandy Crusher ANC.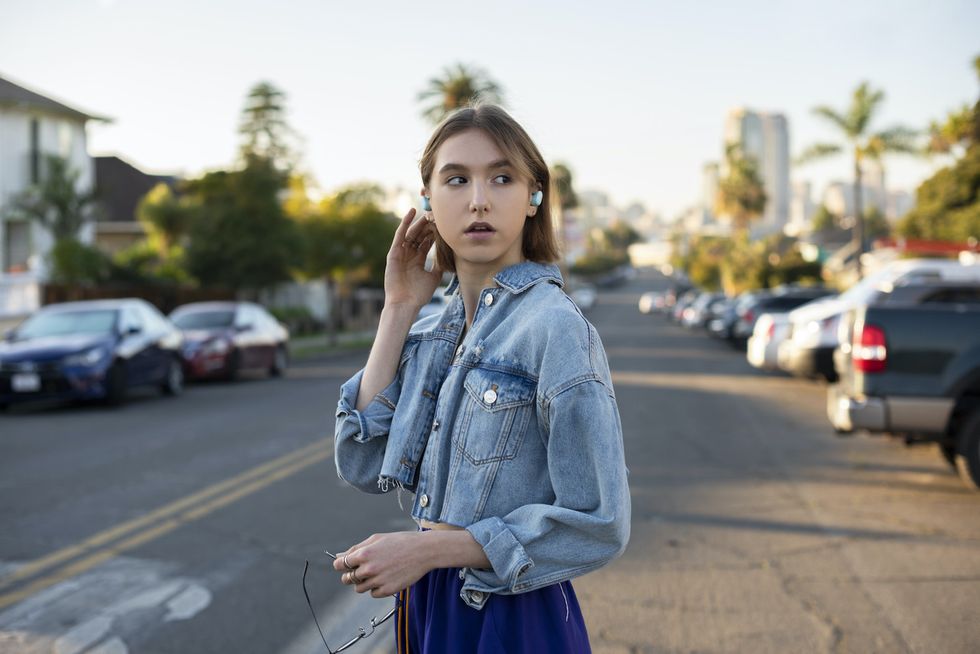 Skullcandy's Sesh Evo are pick up calls, play music, and hold a charge for up to 24 hours.Skullcandy
Starting with the most affordable pair of new earbuds, the $59.99 Sesh Evo have 24 hours of battery life, says Skullcandy, and you can use either one of the earbuds on their own as well. You can pick up calls, control the volume and even change music tracks all from the earbuds.
The $79.99 Indy Evo earbuds are a new addition to the Indy earbud line. They have up to 30 hours of battery life, says Skullcandy, and are bit larger with a stem that comes down from the earbuds. You get three EQ modes so you can optimize sound for music, movies or podcasts.

The Indy Fuel are also part of the Indy line, but are a bit more, priced at $99.99, and look almost the same as their lower priced Indy Evo. But you get more media controls on each one of the earbuds, although the same number of hours of battery life, plus wireless charging — even in their own case.
The Push Ultra are the final one of the four, also $99.99, and have over the ear loops designed to give a better fit. These can also handle being in one meter (3.2 feet) of water for 30 minutes. You can also rapid charge them for two hours in just 10 minutes, and they also have a wireless charging case.
GearBrain will be reviewing a number of these earbuds in the coming weeks, testing them on runners, and we will update this with links to these takes as we finishing our testing.
Skullcandy Indy Evo True Wireless In-Ear Earbud - True Black