Connected devices aren't just for the tech savvy anymore. These gadgets are becoming more available and more importantly—more affordable. For college students that is key as devices that make your life easier don't need to be restricted to a home — but accessible to dorms too.
Whether you're always losing your wallet or trying to catch which roommate left the Brita out without filling it, there's a device for you. Here's a list of seven smart home gadgets that you should definitely invest in before next semester starts this fall.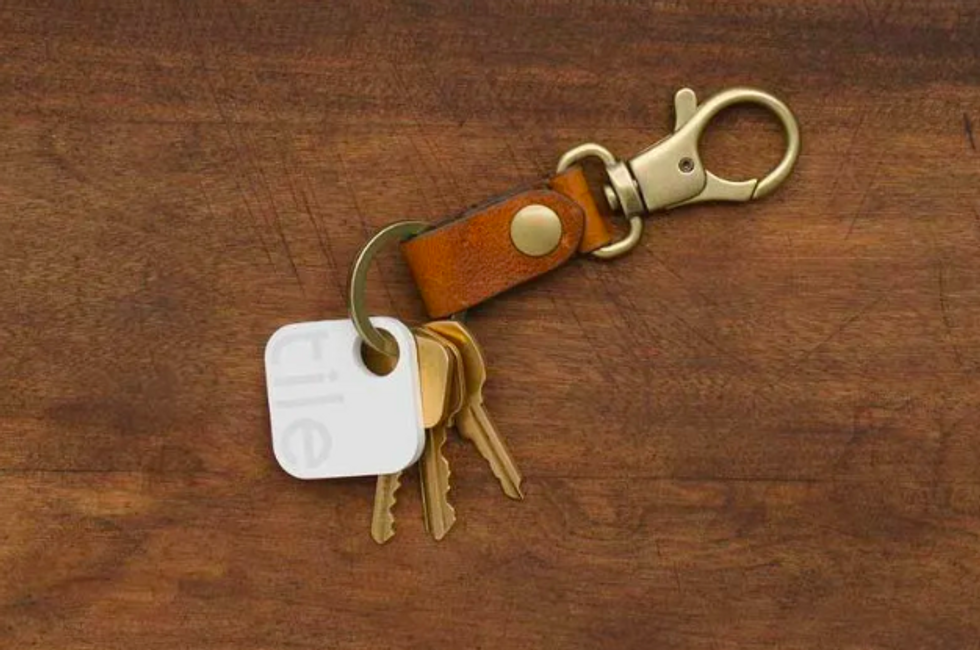 Tile Bluetooth deviceTile
Tile
This bluetooth device saved my life so many different times I should include the company in my will. The Tile device is a square shaped keychain-like device that has a little hidden button on it. You can attach or place it in anything like your keys or your wallet and link it up with an app on your smartphone. Then, when you lose said item, one button and voila! Your Tile will play a nifty little tune and lead you directly to your poorly placed keys. Remember the hidden button I talked about? If you press that, the Tile will make your phone ring whether or not it's on silent.
The downside is that the Tile does run out of juice and needs to be replaced every couple of months. Bummer, huh? Adding onto that, you also need to be a certain distance away from the Tile to find it. But, if you ask me, it was a small price to pay for finding the wallet that housed my precious Metrocard ten minutes before class started.
The Tile Mate is less than $20 for each one and you save more the more you buy.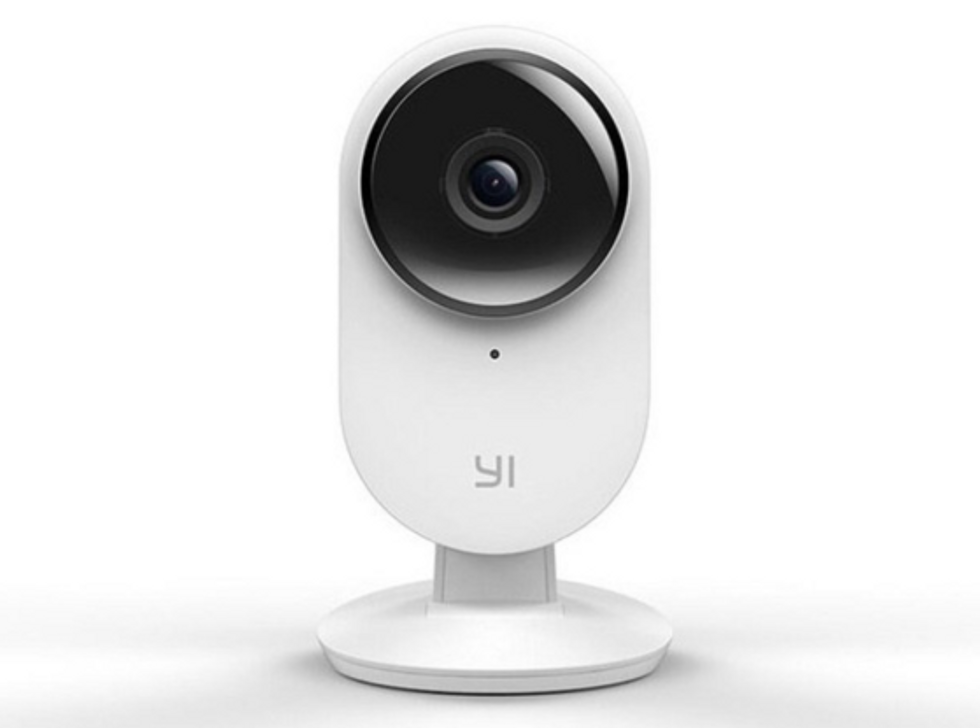 Yi Home CameraYi
Yi Home Camera
The Yi Home Camera Wireless IP Security Surveillance System allows you to monitor your dorm room from your class or late nights at the library. The camera has a sleek oval design with 111 degree wide-angle lens and records in 720p HD. There's a built in speaker and microphone along with a linked app that's available for Android and iOS. The app also sends activity alerts to your smartphone based on the camera's motion detector, even at night due to the 940nm infrared sensor. Video can be saved onto memory cards that have to be at least class 4 and up to 32GB.
Even if you don't have anything to monitor, the two way audio system lets you communicate with your roommates if you forgot something at home or need to remind them to pick up more milk. Just place, download and connect. (See our full review on Yi Home Camera by visiting Yi 1080P Home Camera Review: A good security camera with a few caveats.)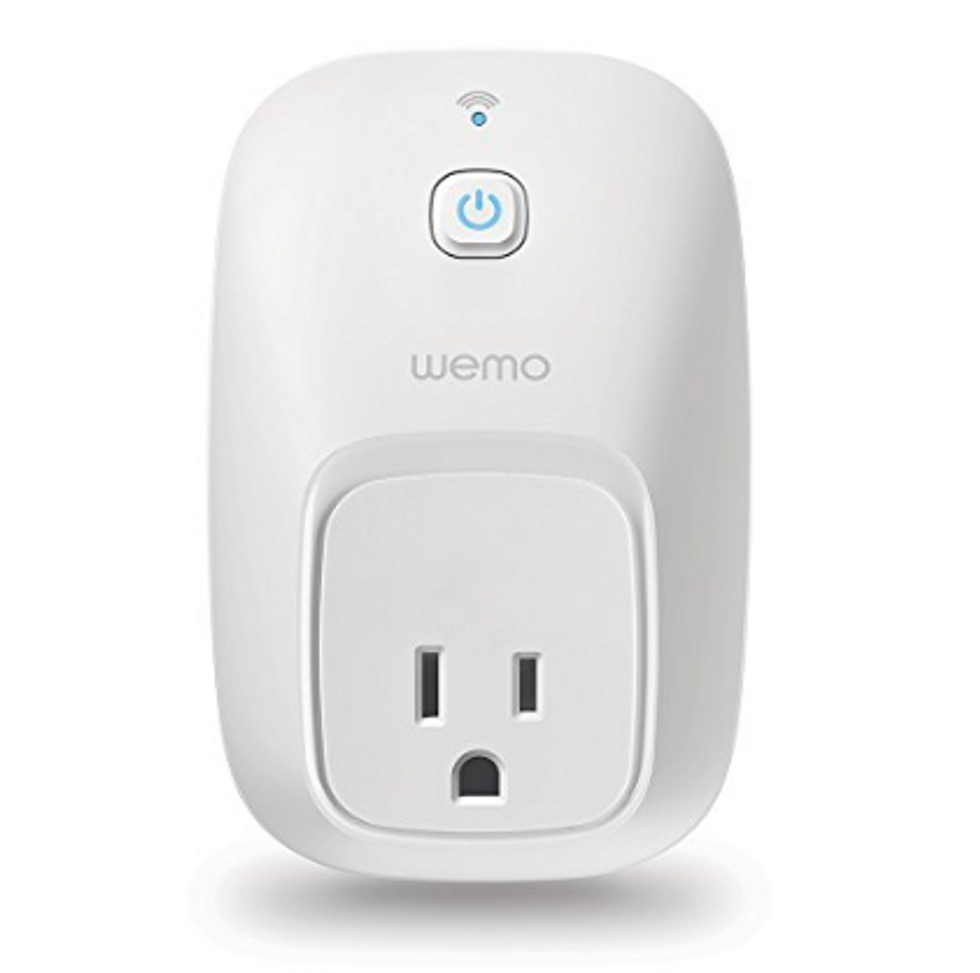 Wemo Switch Smart PlugWemo
This device is one of my personal favorites—it gives you the ability to turn any device into a smart gadget. Plug in your coffee maker, lamp, fan, or even hair curler into the Wemo Switch and control it with the Wemo app. There's even a scheduled timer that can allow you to wake up to the smell of much needed coffee. Although not needed for most college students, Wemo also has a home away mode that can randomly turn lamps on and off to give the appearance that you are home. You can show this to your parents, or just use it to prank your roommates.
Wemo also works with both Alexa and Google Home taking yet another step out of the process. With a simple word, you can be lazy and turn off the lights from bed or check whether you've left your curling iron on and stop your dorm from burning down.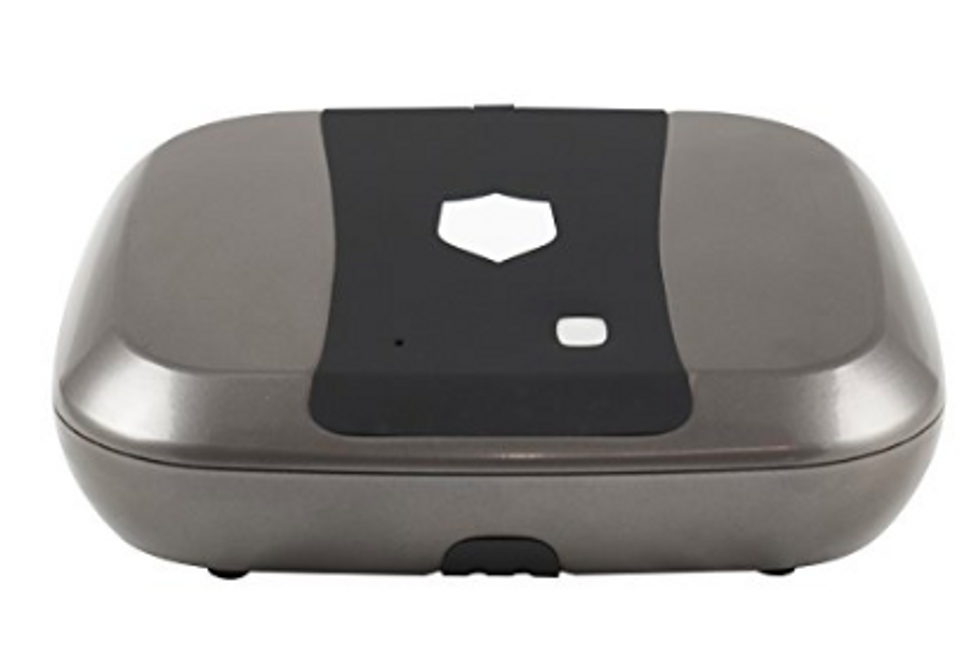 The GunBox SafeGunBox
Yes, the GunBox Safe is advertised to store firearms, but really it can be used for anything from passports to important documents. The portable Echo model utilizes biometric technology, RFID, and Bluetooth—giving you a wide range of ways to unlock the safe. A downloadable Safetech app also lets you customize the safe's settings such as the sensitivity of its fingertip scanner. The Gunbox Safe's battery life is about a year, but can be recharged. Other features include a motion detector and alarm, an interior LED light, and comes in different colors.
The Echo is the cheapest out of all the GunBox products coming in at about $150. It might be out of some students' budgets, but makes up for it as a sound investment.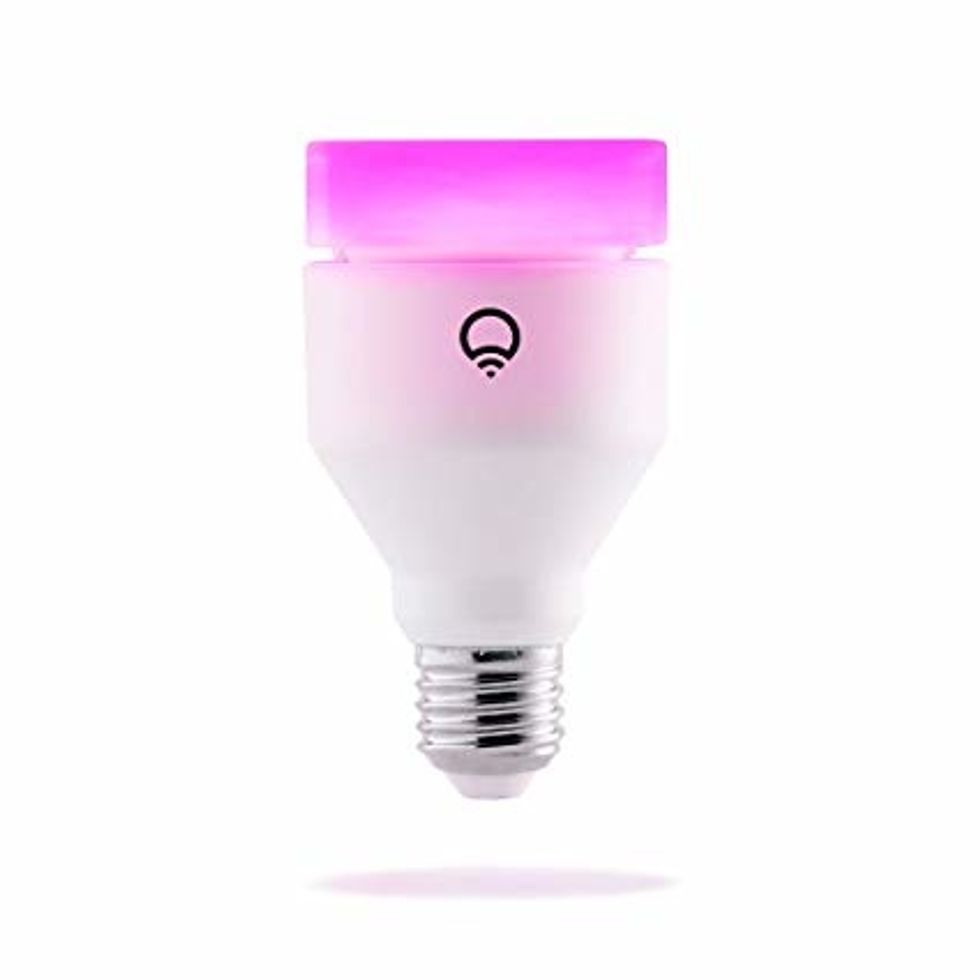 Lifx smart light bulbLifx
Now, let me get one thing straight—these are purely for fun, but completely necessary for your Instagram posts. The LIFX smart light bulb allows you to change the hue of your room with the touch of a smartphone. With the LIFX app that's available for Android, iOS and Windows 10, you can have all the colors of the rainbow along with basic whites for fun parties or dark nights. The app also allows you to program color palettes and save them. Forget the old hipster fairy lights—these new modern bulbs boast 1100 lumens and only use 11 watts to make the same brightness as a 75 watt incandescent bulb. The LIFX also connects with SmartThings Motion Sensor, Logitech Pop Home Switch, Nest Thermostat, Flic, Nest Protect, and Amazon Echo for a complete interconnected home. (GearBrain wrote about how to integrate the LIFX into Yonomi app.)
So add some mood to your college parties with a vibrant purple or an aggressive red—these bulbs are going for about $45 for one.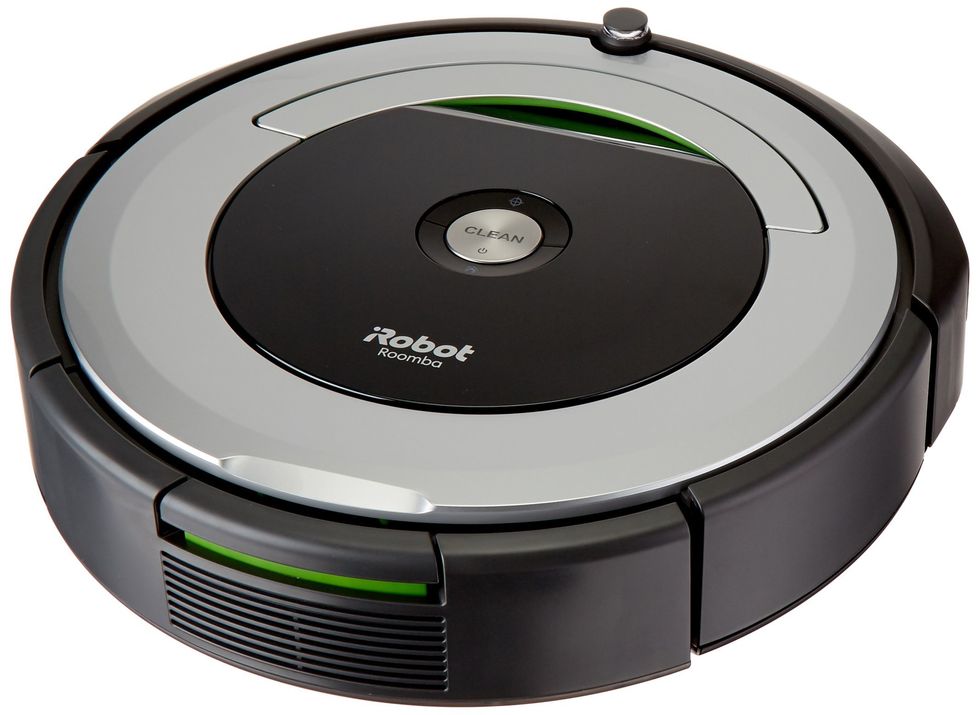 Roomba 690Roomba
I hate vacuuming as much as the next college kid — either I have to borrow my roommate's uncharged DustBuster or lug a vacuum from the 1950's from the resource center. It also doesn't help that my roommate only vacuums her side of the room. With the iRobot Roomba 690, you can connect with the iRobot HOME App wherever you are to turn on or schedule cleaning sessions.
The Roomba also works on all floor types including hardwood and tile, which is what most dorm rooms use. When it's done vacuuming, it'll conveniently return to its charging station at no additional interruption to your intensive studying — or Netflix binging. Speaking of Netflix, feel free to also hack it into a DJ Roomba. (Check out GearBrain's review of iRobot's new Roomba: iRobot Roomba 980 review: Your smart home isn't complete without a robotic vacuum cleaner.)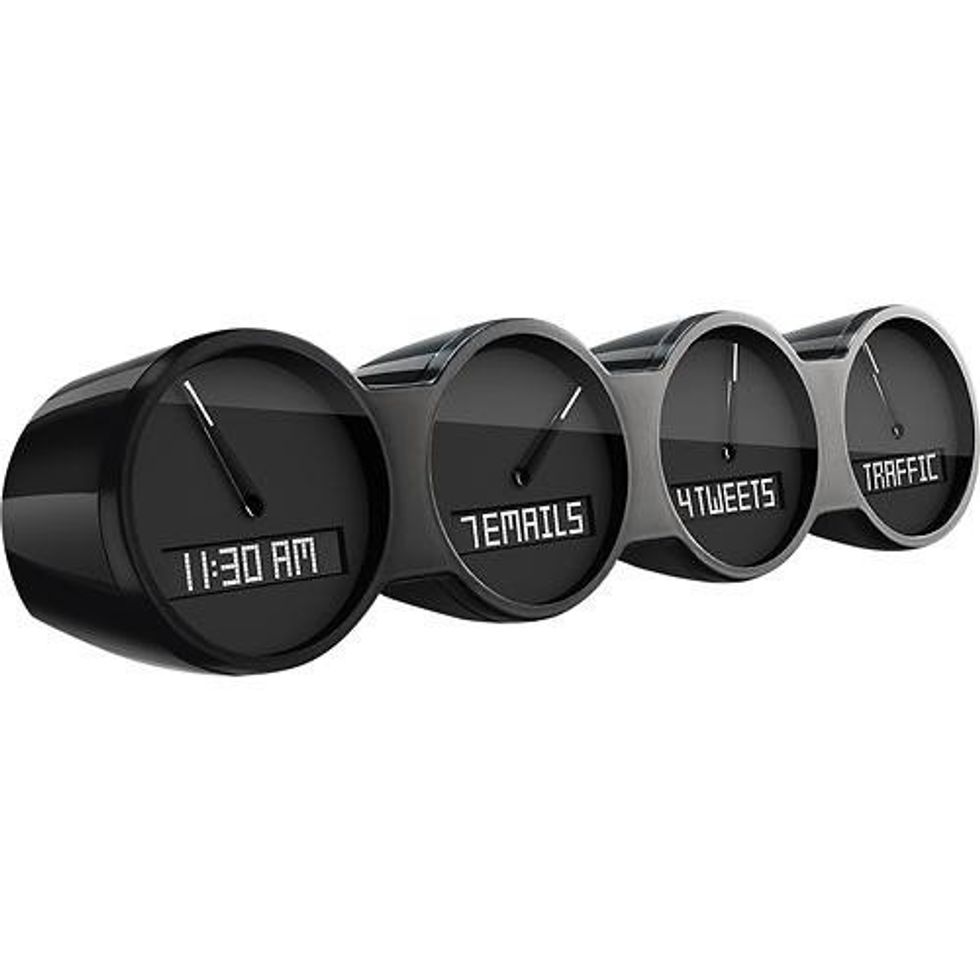 Nimbus DashboardNimbus
The Quirky Nimbus Customizable 4 Dial Dashboard is perfect for long study sessions that you don't want disturbed with your phone. This device transforms notifications about social media, weather, traffic and email and connects them all on four dials. With small snippets of the virtual world, you can stay up to date without diving into the black hole of your smartphone.
The device comes with a Quirky app, but works better with programs such as IFTTT or Wink that allows more connected devices. Drawbacks include a few bugs and the fact that it is definitely a niche product, but I encourage you to try it out. The four dials update continuously with new information at a glance and its simple design is very helpful. Amazon advertises it for about $90.