Like GearBrain on Facebook
Smart home devices are great at giving your property a seasonal makeover, and with the holidays just around the corner, it's time to get festive.
With smart speakers like the Amazon Echo and Google Home, smart light kits like Philips Hue and LIFX, and smart plugs too, you can give your home a cosy, Christmas-themed makeover — and one the kids will surely enjoy.
Read More:
As with most smart home projects, these festive hacks start from less than $50 — the cost of an Amazon Echo Dot or Google Home Mini and a smart plug — but run up to an almost limitless budget.
In the end, it simply depends on how many smart lights and other devices you want to install; and with Philips now offering an outdoor Hue range, you really could cover the entire house, inside and out.
Smart plugs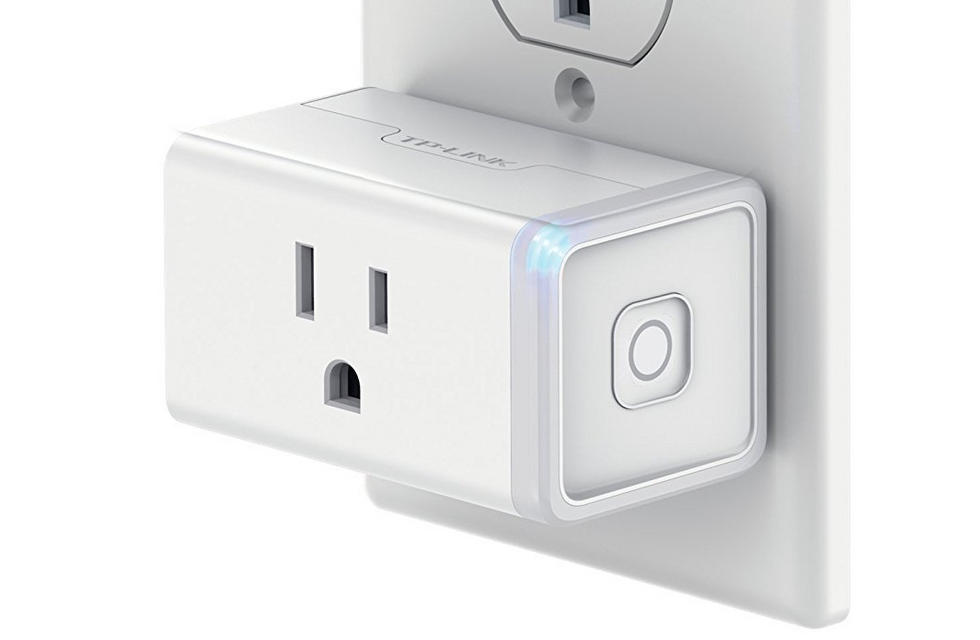 Wemo
Let's start things simple. You can easily add some smart control to your existing Christmas lights, like those on the tree, or hung up outside the home, with a smart speaker and plug. Amazon is currently selling the latest 3rd-generation Echo Dot with a Wemo Mini smart plug for $40 — a saving of 50 percent.
Buy these, set them up, plug your existing lights into the smart plug, and you can switch them on or off via your smartphone, or by speaking to Alexa. It's a nice trick to have the Christmas tree light up on command, but with the Alexa app's routines and scheduling features you can make sure they automatically switch off when you go to bed, or even when you leave the home.

Smart lights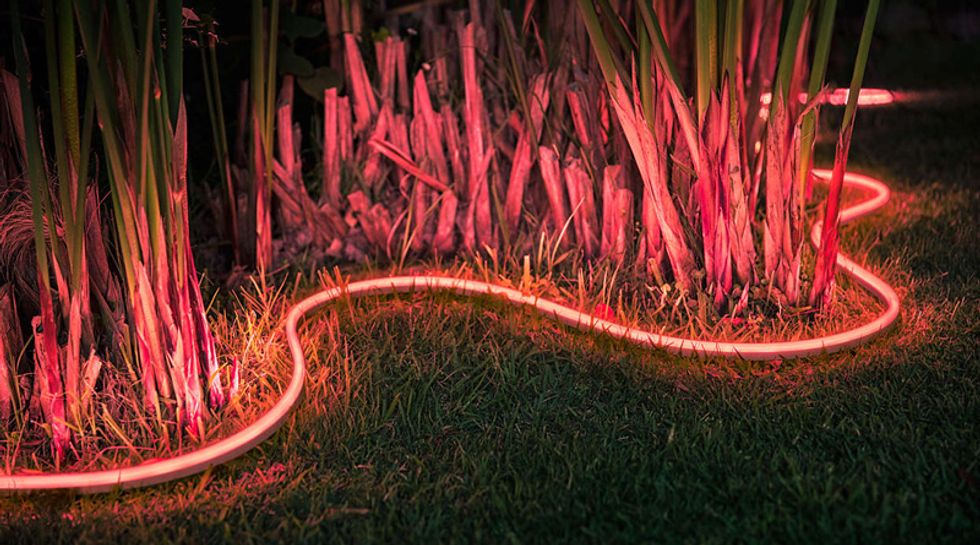 New outdoor Hue lights can make your garden festive, tooPhilips
Stepping things up a gear, smart lighting systems from companies like Philips, Lifx, Wiz and Ikea can be controlled to produce any color, temperature and brightness you like.

This can be mood lighting - like an LED strip behind the television or under the sofa — or you could even replace all of your regular ceiling bulbs with smart alternatives. If your Christmas tree is big enough, you could wrap a Hue LED light strip around the trunk to make the tree glow any color you like.
Alternatively, a new outdoor Hue range includes spotlights and light strips for decorating the house and garden - open the app, pick a selection of reds, greens and golds, and you've got yourself a festive wonderland with very little effort.
Because the Hue platform is open for third parties to experiment with, there's a wide range of apps for doing more with the lights. Apps like Hue Christmas (iOS and Android) have a range of festive lighting themes to play with, while OnSwitch (iOS and Android) can replicate the flickering of candlelight or a roaring log fire, complete with sound effects.

Read More:
Hook your smartphone up to a Bluetooth speaker, dim the regular lights, and let these apps make your living feel extra cosy with the crackling of a fire and flicking smart lights. You could even head to Netflix and play one of several Ultra HD fireplace videos, which last for around an hour and replace your big, blank TV screen with a roaring fire.
If you're looking for something more upbeat, there are apps like Hue Disco which - as you can probably imagine - control your lights like a nightclub. The iLightShow app plugs into Spotify and Apple Music to make your lights flash and change color in time with whatever music you're playing, or the app can use your phone's microphone instead.

For those with a Lifx or Nanoleaf Light Panel smart light system, the Light DJ app is what you'll want - and it works with Hue, too.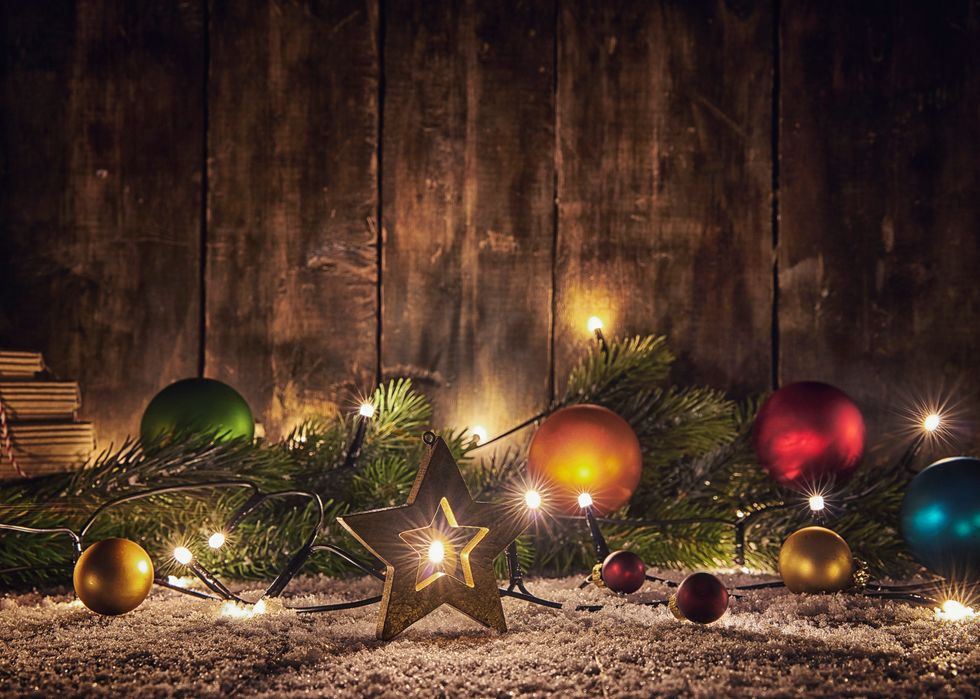 Any regular lights can be controlled with voice via a smartiStock
Routines, shortcuts and automation

Switching lights on and off is one thing, but with routines, shortcuts and automation there's much more that can be done. For example, you can set a routine where saying: "Alexa, happy holidays" will have your faithful assistant switch on some lights, cue up a playlist, switch on or off any number of smart plugs, and wish you a happy holiday in return - or say whatever you want.
The Google Assistant has a similarly effective routines system, while Siri on the iPhone can be setup using the Shortcuts app. This is a more complex affair, but lets you get much more granular with what can be done.
For example, you could have Siri control the lights and plugs, start a festive music playlist, interact with other apps, then fire up the TV via a connected Chromecast and play a video - like that roaring fireplace we mentioned earlier.

With If This Then That (IFTTT), the free smart home automation platform, you can set your smart plugs and lights to switch on when you get home, then shut down again when you leave, based on the location of your smartphone. So-called 'applets' used to control this are easy to set up, and mean you won't be wasting electricity keeping the lights lit while you're out.
Check out The GearBrain, our smart home compatibility checker to see the other compatible products that work with Philips Hue smart lights.
From Your Site Articles
Related Articles Around the Web
Like GearBrain on Facebook