Moving home is stressful enough without thinking about what smart home devices to take, and which to leave behind.
Obviously, devices like your Amazon Echo and smart plugs can come along, but what about your motorized window blinds, irrigation system and the dozens of smart bulbs you have installed over the years? This is where the line begins to blur.
This is GearBrain's guide to moving your smart home — what to take, and what to leave behind.

Read More:
Option 1: Leave it all behind
The first thing you should consider is whether your home's smart devices actually increase its value — and even if they don't, can they be used as a negotiating tool to help push a potential buyer across the line?
If the buyer - or even the first person to view your home - loves the idea of a smart home but doesn't yet have one of their own, then the idea of moving into a complete one could be very attractive. Say you have invested in smart lights over the years, gradually replacing every bulb with a connected one until every room is automated, voice-controlled, and can be made any color you like.
This could be a huge plus-point for any potential buyer, who can easily log into the system with a fresh account and take control. This way of thinking applies even more strongly to outdoor lighting, which is likely to be a more permanent feature of your home compared to bulbs fitted inside.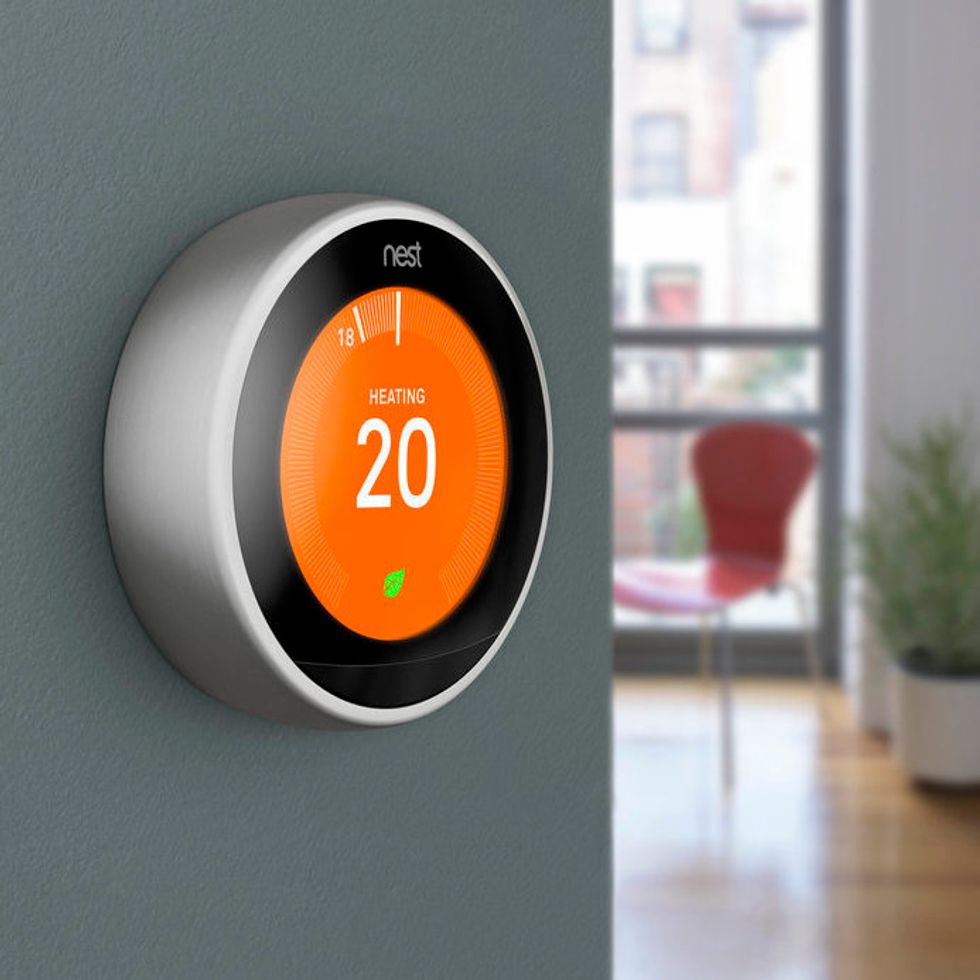 A smart thermostat could be attractive to potential buyersNest
On a similar note, moving smart devices like automated garden irrigation systems may be more effort than it is worth, especially if you put a lot of time into customizing it for your garden. We suggest a brand new system will present fewer headaches than removing and reinstalling an existing one.
Similarly, motorized window blinds are also likely to be left behind. This is a shame, given their expense, but complete systems like those from Lutron and Somfy are custom-fit and unlikely to plug-and-play into your new home. However, if you have used retrofit systems like the Soma or Axis Gear, these could be removed and taken with you - so long as the blinds in your new home use a similar chain system.
Smart thermostats, door locks, cameras and alarm systems could also be attractive to tech-minded buyers, but you should be very careful with how you transfer ownership of sensitive devices like these. You will likely need to invite the buyer over and walk them through exactly how you have logged out of the cameras and locks, handing complete control over to their account and proving you can no longer access them.

Of course, a less tech-savvy buyer might want you to remove smart locks and cameras for fear of you retaining access and violating their privacy, whether accidentally or intentionally.
Option 2: Take it all with you
This leads us on to buyers not wanting any of your smart home tech (try not to be too offended). In this case, you'll need to take the majority of devices with you, then sell them, install them in your new house if they have a place, or perhaps even throw them away.
Buyers may raise privacy concerns over cameras, video doorbells, locks and alarm systems. Thy might have their own kit which they would rather install and use, or they might simply not be interested in smart home tech, and not want to learn how it all works.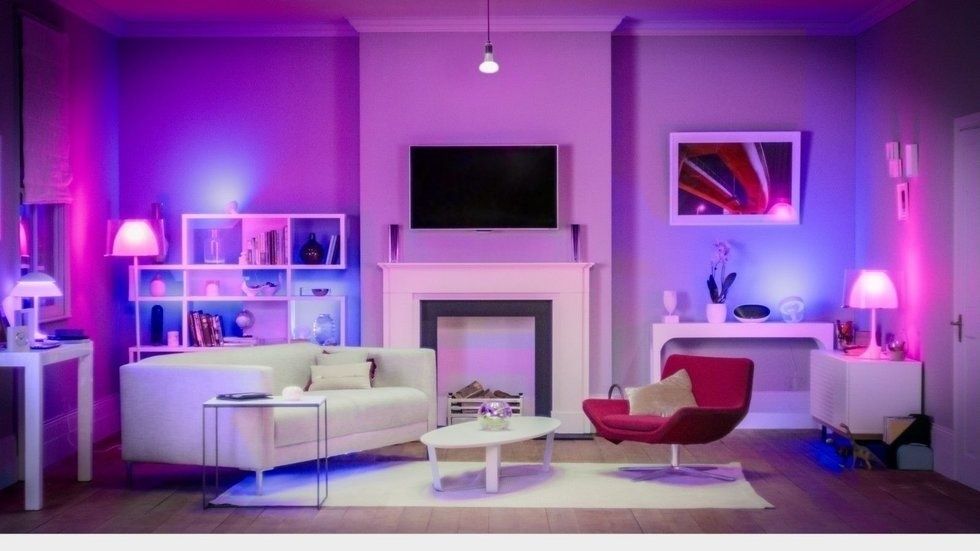 If you've spent thousands of smart lights in every room, you'll want to take them with youPhilips
Some devices, like smart lights, can act dumb. So if you opt to leave your Philips Hue system behind, the buyer can still operate the lights as normal using the original wall switches (assuming you haven't removed or replaced them with something smarter, of course).
If you have replaced the switches with smarter alternatives, then removing these and replacing them with regular versions is going to take time, effort and money which would be better spent on your new home. Of course, if you planned ahead when first installing smart switches, you will have kept the originals, ready to be fitted when you move.
Removing everything might seem drastic, especially if the system potentially adds value to the property, but we can appreciate that not all buyers are interested in smart home control. They might not want to ask Alexa to adjust the temperature, or call on Siri to lock the front door. Jumping straight into a fully kitted-out smart house can be daunting if you are completely new to it.
Option 3: Take some, leave the rest

Hopefully, you can strike a balance between what you and the buyer wants from the property. This could mean you removing your Philips Hue system and replacing the bulbs with regular ones, or leaving behind the Nest thermostat because doing so is simpler than installing a non-smart replacement.
Plug-and-play devices can easily be taken with you and set up in your new home, so your smart speakers are good to go, along with smart plugs, indoor cameras — and outdoor ones if easily removable. Entertainment systems are also on the move list, but if you have installed speakers into the walls or ceiling, it could be worth checking with the buyer first, because they'll have to pick between inheriting your speakers, or having holes to fill.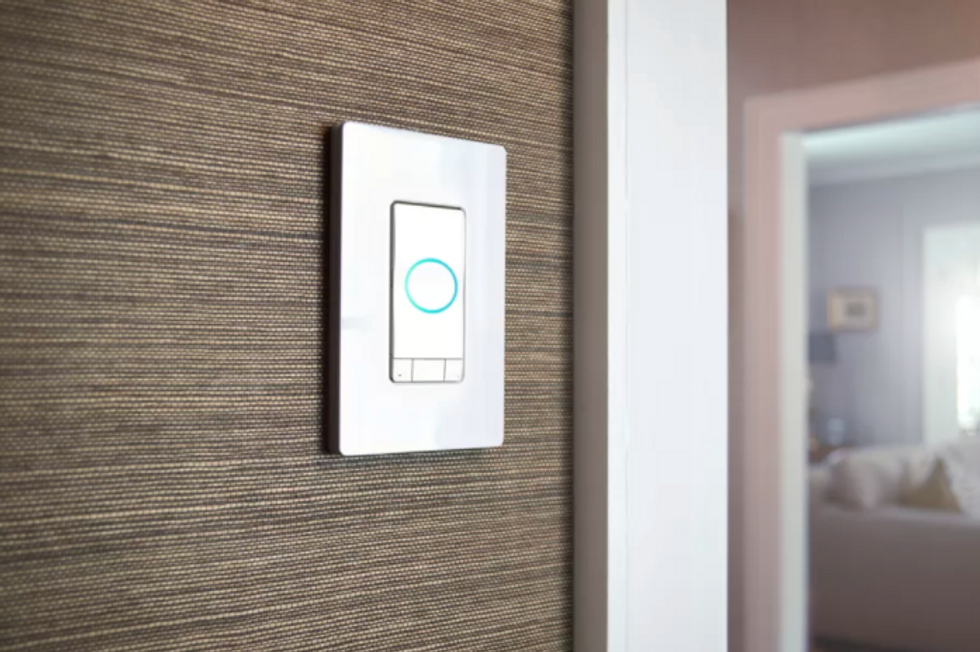 Complex smart switches may not be wanted by buyers and need replacing before you move outiDevices
Likewise, semi-permanent devices like smart switches are going to be a sticking point when it's time to move. Will you go to the effort of removing them and taking them with you? If you do, then will you replace them with a bunch of non-smart alternatives, or leave the house with no light switches? Unless the buyer is happy to move into a blank canvas and have themselves a project, then you're unlikely to do the latter — meaning it's time to leave them behind or buy simpler replacements.

Depending on the terms of your sale and what rules the real estate agent imposes, you may be required to leave basic house systems in working order. This would mean you leaving the smart thermostat and switches behind, or replacing them all before handing over the keys.
It depends what you deem your time and effort to be worth. Is it worthwhile digging up the irrigation system and taking your Rachio with you, or should you cut your losses and spend your time elsewhere?
Pro tip: Plan your exit from the start

The best advice we can give is to always have an 'exit strategy' when making changes to your home. Keep all of the old switches, plugs and lights - maybe even the thermostat, doorbell and locks, too — so they can be re-fitted when you move out.
Finally, if you have installed cables behind walls for speakers and other devices, do so as neatly as possible and keep in mind how you will remove them down the line.
Check out The GearBrain, our smart home compatibility checker to see compatible products that work with Amazon Alexa, Philips Hue, Lutron and other best of breed connected devices in your smart home.