Like GearBrain on Facebook
The annual CES technology is often home to major car news, and despite being online-only this year due to the pandemic, the auto trend continued for the 2021 installment.
An all-digital affair instead of being in its usual home of Las Vegas, this year's CES saw major announcements from BMW, Mercedes, GM, Mobileye, Sony and others.
Read More:
As ever, the automotive news out of CES ranged from new infotainment systems and autonomous technology, to electric cars and flying vehicles. Here is our roundup of the biggest automotive news to come from CES 2021.
Sony Vision-S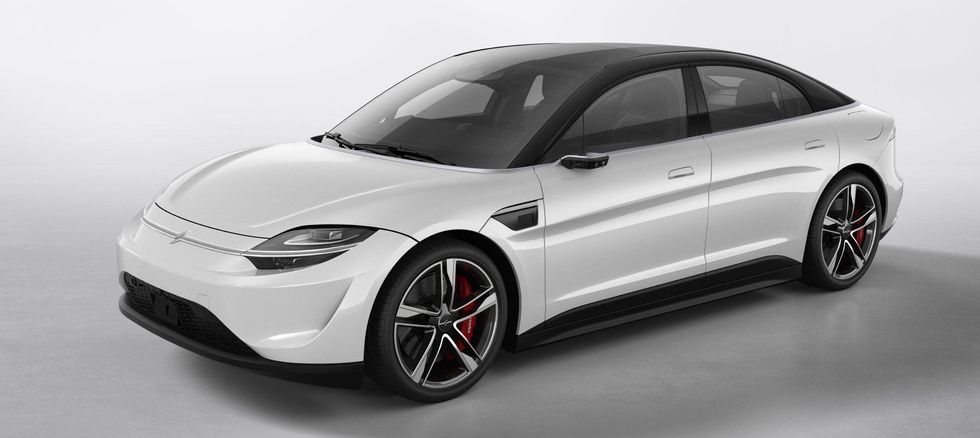 The Vision-S electric car from SonySony
When Sony first revealed its Vision-S electric car a year ago at CES 2020, it was broadly considered to be an attention-grabbing concept vehicle and nothing more. But fast-forward a year, and Sony was back this month to report on the progress it has made on its first car.

The company published a video, embedded below, showing the car being tested on public roads in Austria, complete with license plates and the type of camouflage used by manufacturers to disguise the final design of a car headed for mass-production.
Sony is using the car to develop new infotainment and autonomous driving systems. And while there are no concrete production plans just yet, it is partnering with Bosch and Magna Steyr, a company that specializes in assembling cars for the likes of BMW and Mercedes. As such, Sony could well be serious with its auto intentions.

The company has previously said the car is powered by a pair of 268bhp electric motors that give it a 0-62mph time of 4.8 seconds and a top speed of 149 mph.
Mercedes Hyperscreen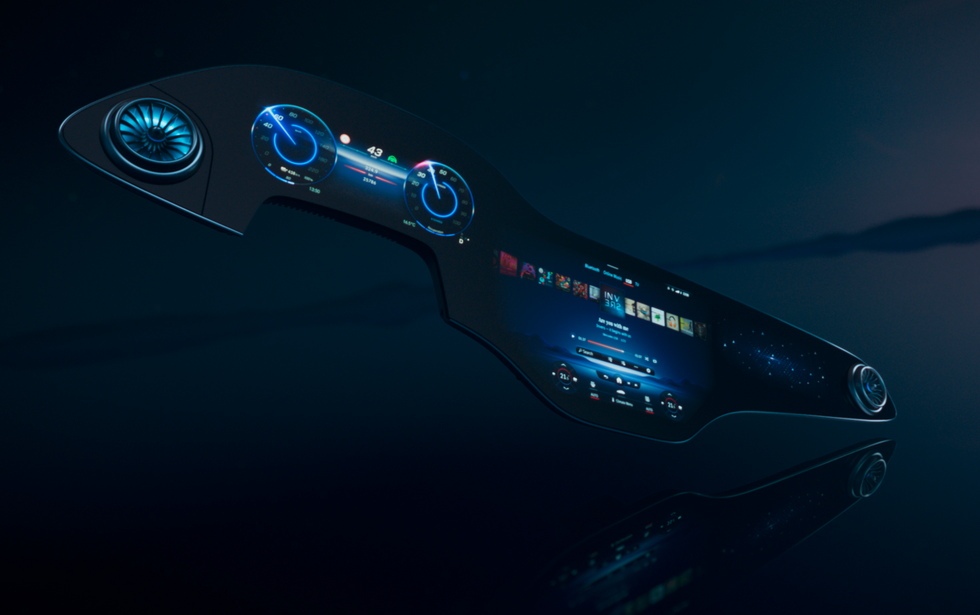 The Hyperscreen uses OLED displays, haptic feedback and has 24GB of RAMMercedes
Mercedes used CES to reveal its next-generation MBUX infotainment system, called Hyperscreen. The system is a single piece of curved glass that spans the entire 56-inch width of its upcoming EQS electric luxury sedan, and houses three OLED touch screens.

The system is powered by an eight-core processor with 24GB of RAM and features 12 actuators to create haptic feedback when the user touches it. Mercedes says the glass includes scratch-resistant aluminum silicate and promises to be glare-free and easy to clean.
Instead of bewildering the driver and their front passenger with numerous menus buried on top of one another, Mercedes says the system will automatically serve up functions, like the navigation system or phone, when its artificial intelligence thinks they are required.
While the Hyperscreen looks great, we will reserve further judgment until we can try the technology for ourselves. We feel touch screens can sometimes be more distracting than traditional, tactile vehicle controls, so are keen to see how the haptic system Mercedes has fitted here will work to mitigate this.
BMW iDrive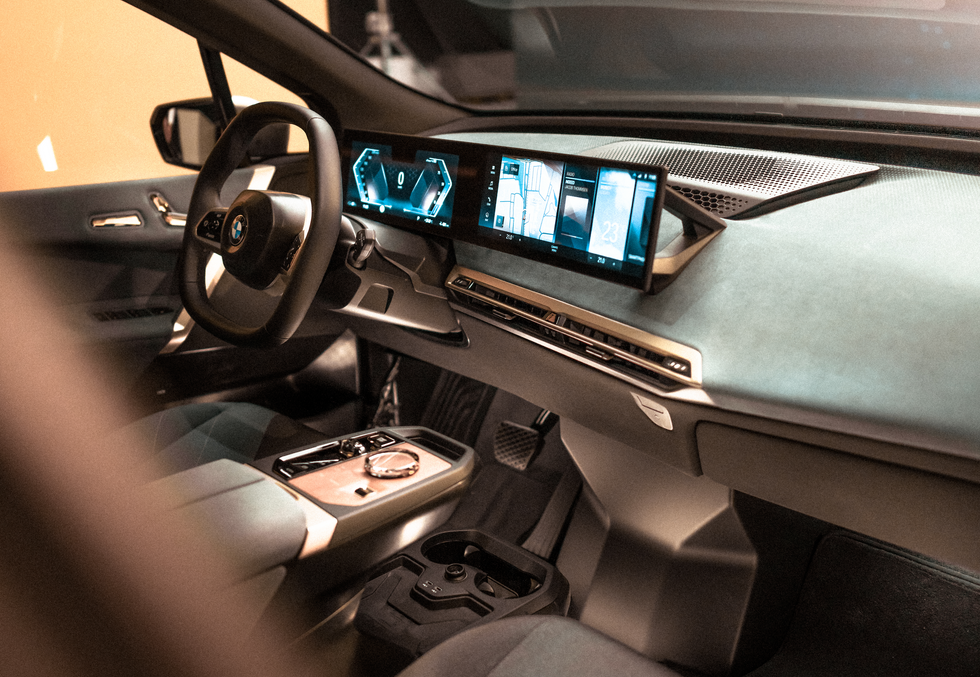 The next-generation iDrive system will feature in the BMW iX later in 2021BMW
BMW used CES 2021 to offer the first glimpse at its next-generation iDrive infotainment system, which will debut on the equally new iX electric SUV in late-2021. Now 20 years old, the iDrive system retains its iconic control dial, which can be rotated, pushed, tapped, pressed and swiped upon.

Buttons on current 2020 models are replaced by touch-sensitive icons for the iX, and the new system features a large single panel housing two displays for driver information, maps, media and more.
BMW also caught some flack during CES week, after the release of a bizarre new marketing video, embedded above, where its E65-generation 7 Series from 2001 repeatedly yells "bulls**t" at the new iX, as the cars argue with each other inside the company's museum in Munich, Germany. It's a strange advert to say the least, but hopefully doesn't distract too much from what promises to be a major transition for BMW's iDrive system, and the company's shift to electrification.

Mobileye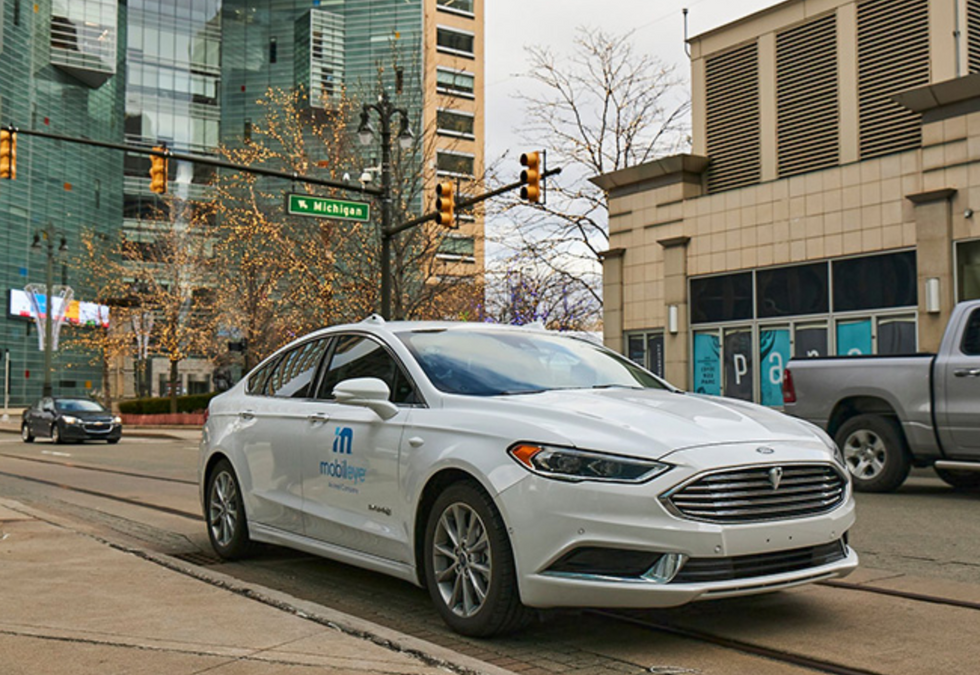 Intel-owned Mobileye targets 2025 for commercial autonomous taxisMobileye
Intel-owned Mobileye was at CES to announce updates to its autonomous car technology. The Israeli firm spoke about a "breakthrough" lidar system on a chip (SoC) that could bring fully-autonomous vehicles to "everyone, everywhere."

Mobileye boss Amnon Shashua said crowdsourced mapping technology will be key to this, adding that eight million kilometers of public streets are being mapped every day, and that the company has tracked nearly one billion kilometers (620 million miles) to date.
The company said it plans to operate consumer-facing autonomous taxis by 2025, and that it will launch test fleets in at least four cities over the next few months including Detroit, Paris, Shanghai and Tokyo. Mobileye also said how it hopes to operate in New York City, pending regulatory approval to do so.
Pioneer modular head unit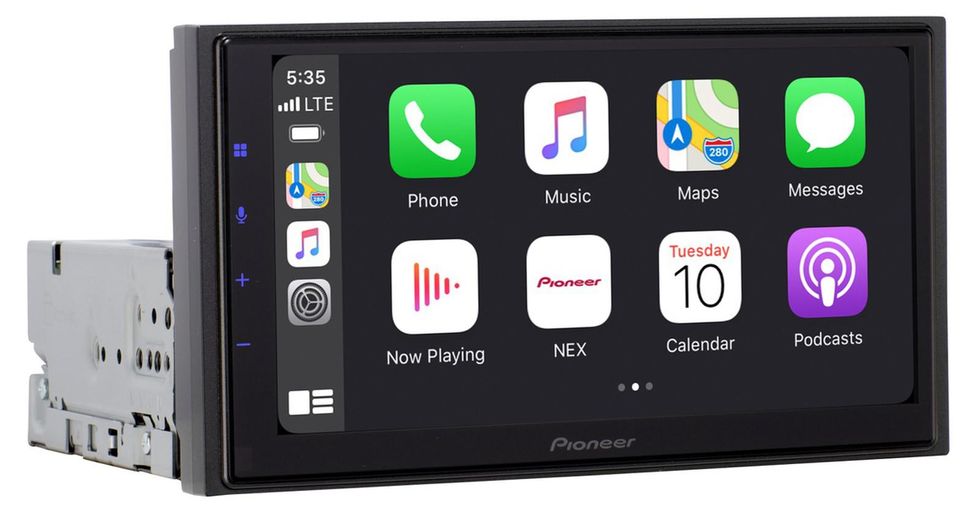 Wireless, modular CarPlay system by PioneerPioneer
Despite modern cars increasingly having tightly integrated infotainment systems, a market still exists for after-market head units, especially those with Apple CarPlay and Android Auto.

For CES 2021, Pioneer announced a new modular head unit, where the display can be detached from the rest of the unit. Called the DMH-WC5700NEX (snappy, huh?), the chassis containing the processor and other components can be installed wherever is convenient, while the 6.8-inch touch screen head unit is fitted to a double-DIN slot in the dashboard.
This design is helpful for vehicles that lack the depth behind their dashboards for an aftermarket infotainment system. The Pioneer also includes Bluetooth, HD Radio, SiriusXM, rear camera input and HDMI input. It will be available in the summer but doesn't yet have a price.
New Chevrolet Bolt with Super Cruise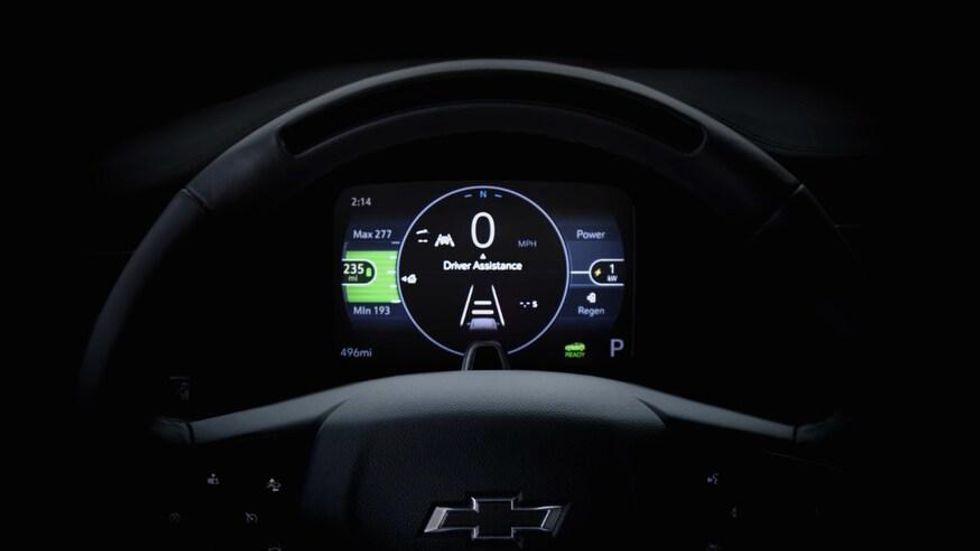 Teaser of the 2021 Bolt EV includes GM's Super CruiseChevrolet
Lastly for CES 2021, GM announced that two new versions of the Chevrolet Bolt will arrive in February. The company released a teaser image, above, showing how the car will have GM's Super Cruise advanced driver assistance system, which works in a similar way to Tesla's Autopilot.

The pair of cars will include a new version of the Bolt that has been with us since 2017, and a model called the Bolt Electric Utility Vehicle, which Chevy shortens to Bolt EUV. The latter will have a longer wheelbase than the regular Bolt hatchback and offer drivers a vehicle closer to a crossover SUV in its proportions. We suspect this will be a popular choice, given today's drivers are increasingly drawn to larger vehicles.
The new Bolt isn't expected to improve on the current model's 259 miles of range, but the inclusion of Super Cruise will be a big deal, especially at the Bolt's circa-$37,000 price point.
Launched in 2017, Super Cruise uses cameras, radar and lidar (the latter setting it apart from Tesla's Autopilot), to let drivers take their hands and feet off the car's controls when on a divided highway. However, as with all such driver assistance systems, the driver must pay attention as normal and remains fully responsible for the actions of the vehicle.
Pioneer DMH-WT8600NEX 10.1" Multimedia Car Stereo Receiver/Apple CarPlay/Maestro
Like GearBrain on Facebook