Like GearBrain on Facebook
The worst part about the holidays is probably traveling. Even plane travel has turned into a sardine-like experience, with very little personal space and people who think traveling with everything they own — under their seat — is appropriate.Thankfully, there's a smart device — six of them actually, to help you survive the long trek by plane, train or even the bus.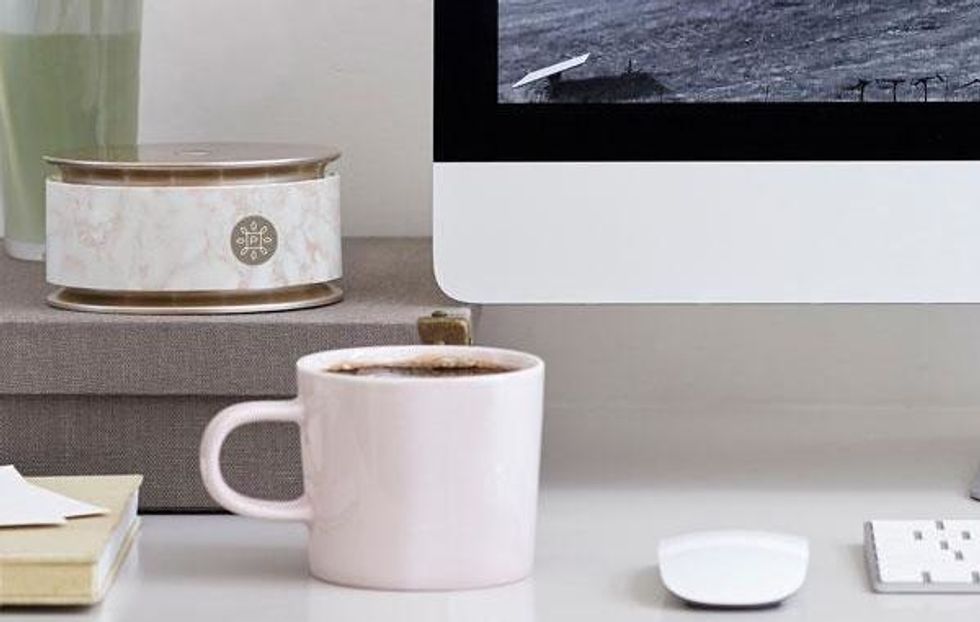 The Pure Company
The Pure Company Portable Air Purifier
The air can get super dry during the holidays — that's why you'll want to bring along this $99 Portable Air Purifier by The Pure Company. The device is super compact and even as built in aromatherapy in case the place you're visiting has some odors you can't quite place. It's also super quiet and discreet that you can even use it on public transportation — not that we'd recommend that though.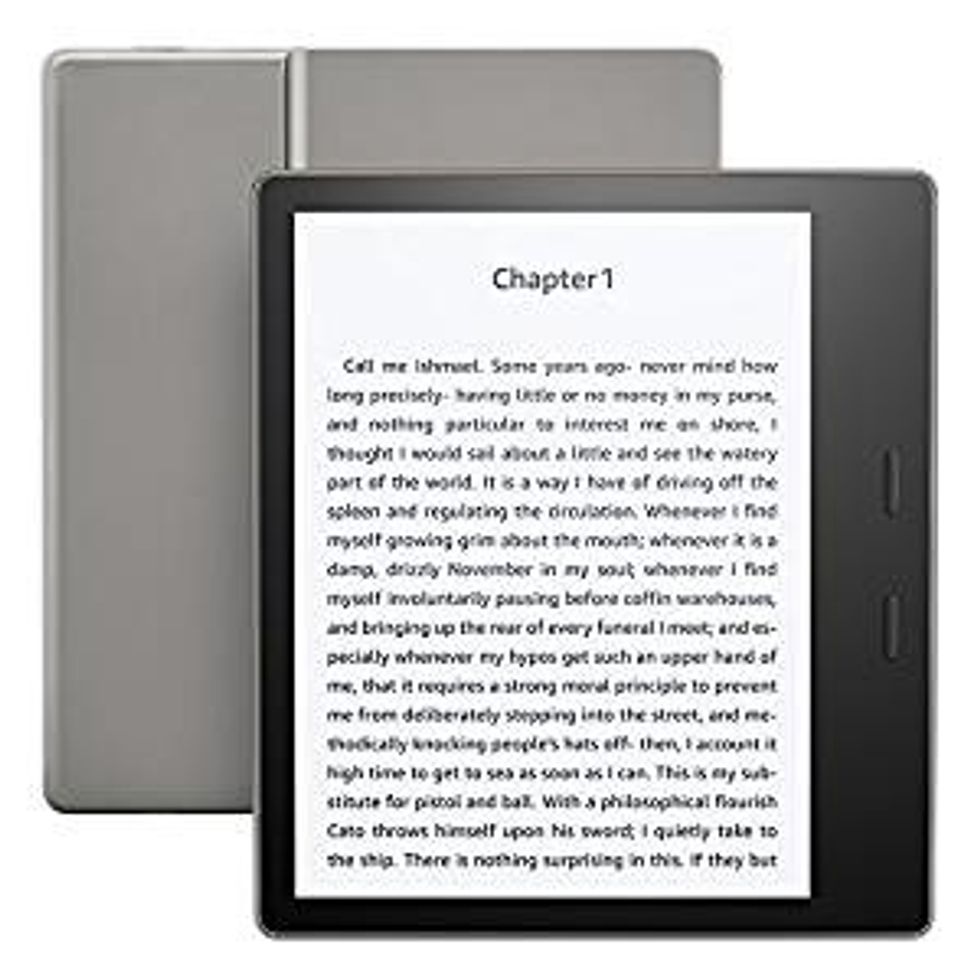 Amazon
Kindle Oasis
Catch up on your guilty pleasure romance novels with the $250 Kindle Oasis E-reader — Amazon's newest version includes a 300 ppi display, waterproof technology, built in Audible and Wi-Fi. You won't have to worry if the kid next to you spills his soda on your Kindle now.
The reader's Wi-Fi allows you to download books from anywhere and its Bluetooth connection can connect to your wireless headphones or speaker for when your eyes are feeling strained. If you're traveling with a companion, perhaps both of you can pass the time listening to a John Greene novel.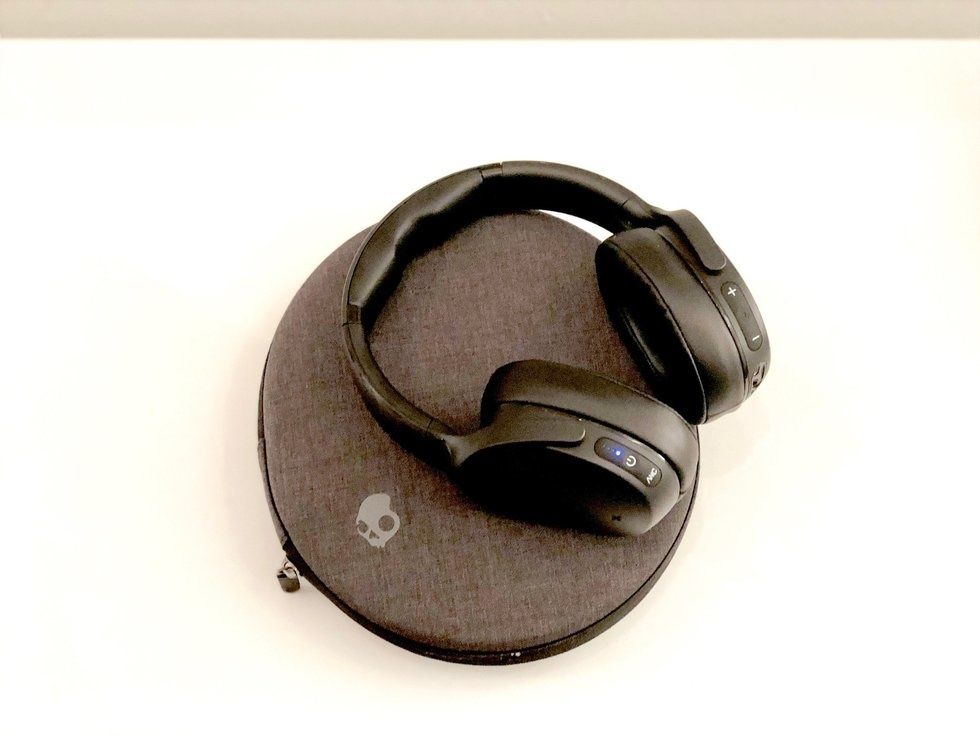 GearBrain
Skullcandy Venue

Wireless headphones are a must during long journeys — the $180 Skullcandy Venue gives you both comfort, functionality and style. Choose from black or white, and relax as the headphones' pure active noice cancelling (ANC) blocks out your neighbor's loud chewing noises — and don't worry, this device is also sealed for sound so you won't be bothering them either.
The Venue has a Bluetooth connection, which tracks the headphones if they're lost. So if you leave them behind at the hotel — you can locate them before you head back home.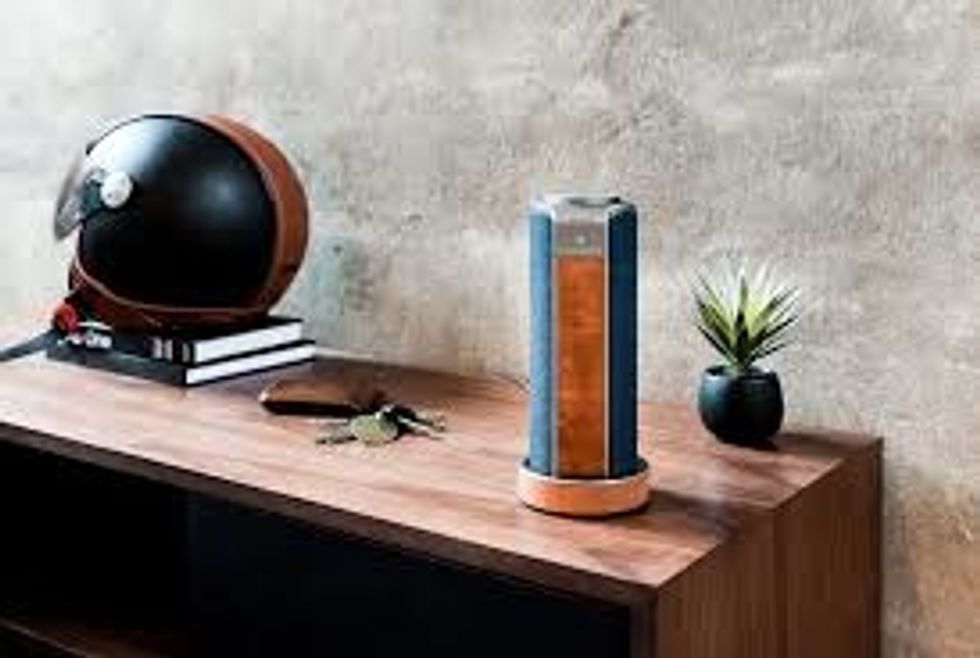 Cavalier
Cavalier The Maverick portable speaker and Wi-Fi
As far as portable speakers go, The Maverick is definitely the most stylish — equipped with portable Bluetooth and a Wi-Fi Speaker System, Cavalier's $270 speaker has built in Alexa voice assistant and a matching charging base. You can ask it to play from a number of different streaming services such as Spotify, Amazon Music, Audible and more.
While this isn't the ideal speaker for public transportation — like a plane — it certainly will make any budget hotel feel like a five-star experience.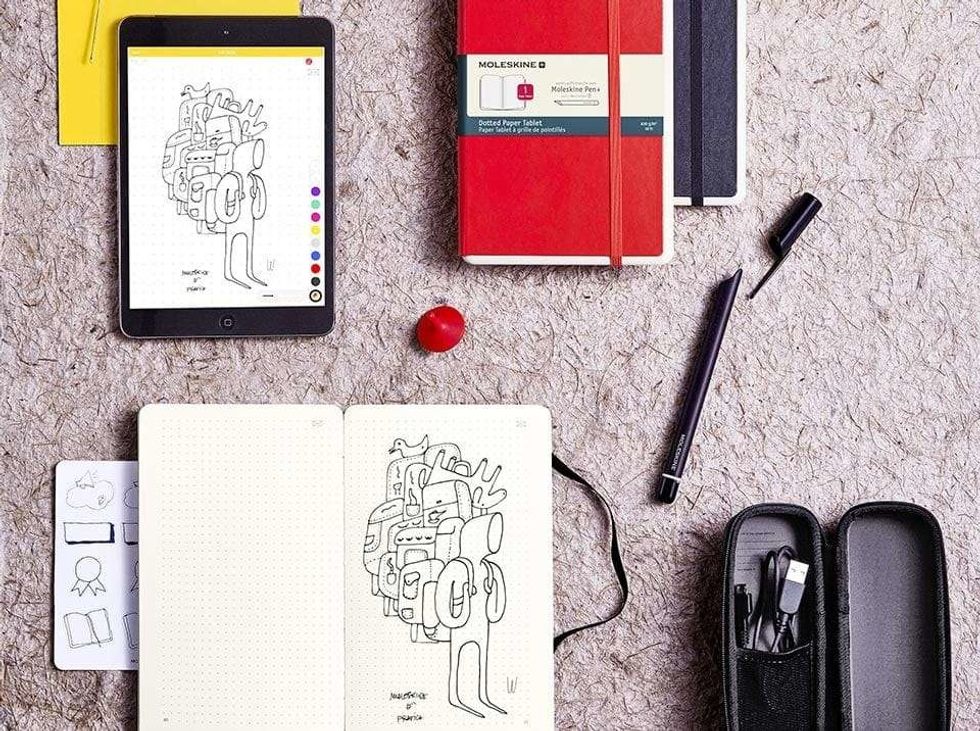 Moleskine
Moleskine Pen+ Ellipse
Moleskine is adapting to the future — its new $179 Pen+ Ellipse smart pen records your thoughts and feelings both on the page and in your device. Paired with the Paper Tablet and the Moleskine Notes app, you can record every facet of your journey — or things you need to do when you get home — and never lose a single copy. The pen itself is super sleek and user friendly so you won't look too bulked up in tech.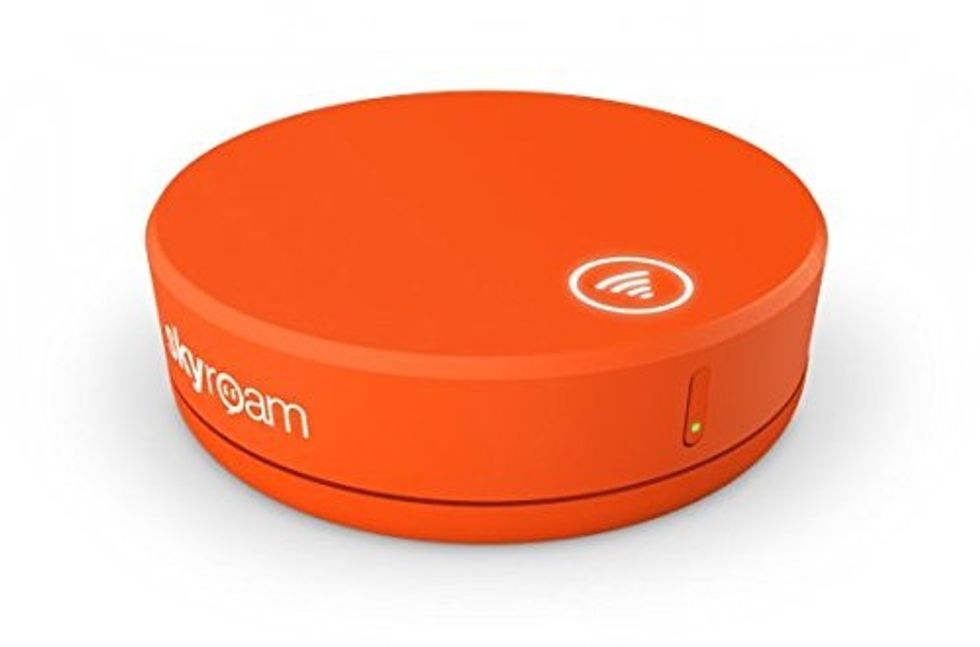 Skyroam
Skyroam Solis portable Wi-Fi
My parents' Wi-Fi is not ideal. If your family's set up is anything like mine, the router needs to be restarted every other day and connectivity is extremely slow. However, with Skyroam Solis, you'll get fast portable Wi-Fi and charging wherever you go.
The device works in over 130 countries without a SIM card to get you the fastest 4G LTE service. You can share it with up to five people in your family — or not — and only pay for what you use. Skyroam Solis is $150 but Wi-Fi is $9 per day.
If you're taking a road trip, consider Verizon's HumX which starts at about $70 and does require a monthly fee — but if you want to make sure you have a connection all the way from home to wherever you're driving, the spend may be worth it.
Then again, maybe this year, your commute won't be so bad — lay back, play some classical music and broaden your horizons with some new books. Or, just save up for a first class ticket next year.
GearBrain Road Trip Gadget Guide www.youtube.com
From Your Site Articles
Related Articles Around the Web
Like GearBrain on Facebook