News of hotels increasingly fitting their rooms with smart devices like Amazon Echo speakers and Philips Hue lighting got us thinking. How about we bring our own smart gadgets?
Here are five travel-friendly devices which can give any hotel a smart, connected makeover. So whether you are staying at the Ritz or a Holiday Inn, these gadgets will make your room smarter and your stay more enjoyable. Just don't forget the plug adaptors.
Read More:

Amazon Echo Dot or Google Home Mini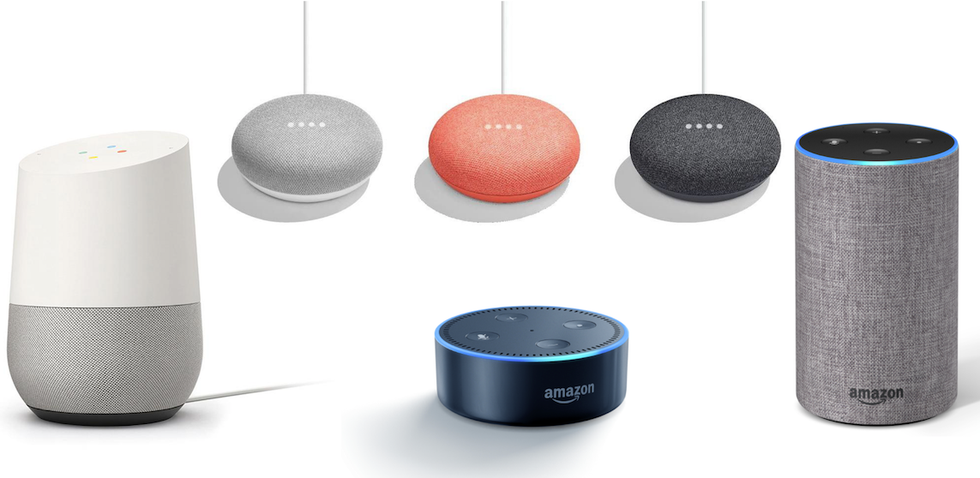 Amazon/Google
The compact nature of the Amazon Echo Dot and Google Home Mini make them the perfect travel companions to slip into your suitcase — whether you are staying for just a couple of nights, or an entire week.
Picking between the two devices mostly depends on your preferences — would you like to speak to Alexa or the Google Assistant? However, if you want to listen to music out-loud while on holiday, we recommend the Home Mini, as it's internal speaker is (while not mind-blowing) significantly better than that of the Echo Dot.
Once you have picked your speaker, simply plug it into a spare wall outlet, connect it to the hotel Wi-Fi via the companion smartphone app, and you are set. Now you have an always-listening personal assistant ready to read news headlines, play the radio, answer questions about the local area, or give the all-important weather forecast for your stay.

Note: When the Echo Dot first launched it had trouble connecting to hotel Wi-Fi network which required logging into through a web page. Thankfully, Amazon has now addressed this.
As for the Google Home Mini, you may need to connect it to a mobile hotspot broadcast by your smartphone, laptop, or a travel router, which we will cover later in this article.
Amazon Fire TV or Google Chromecast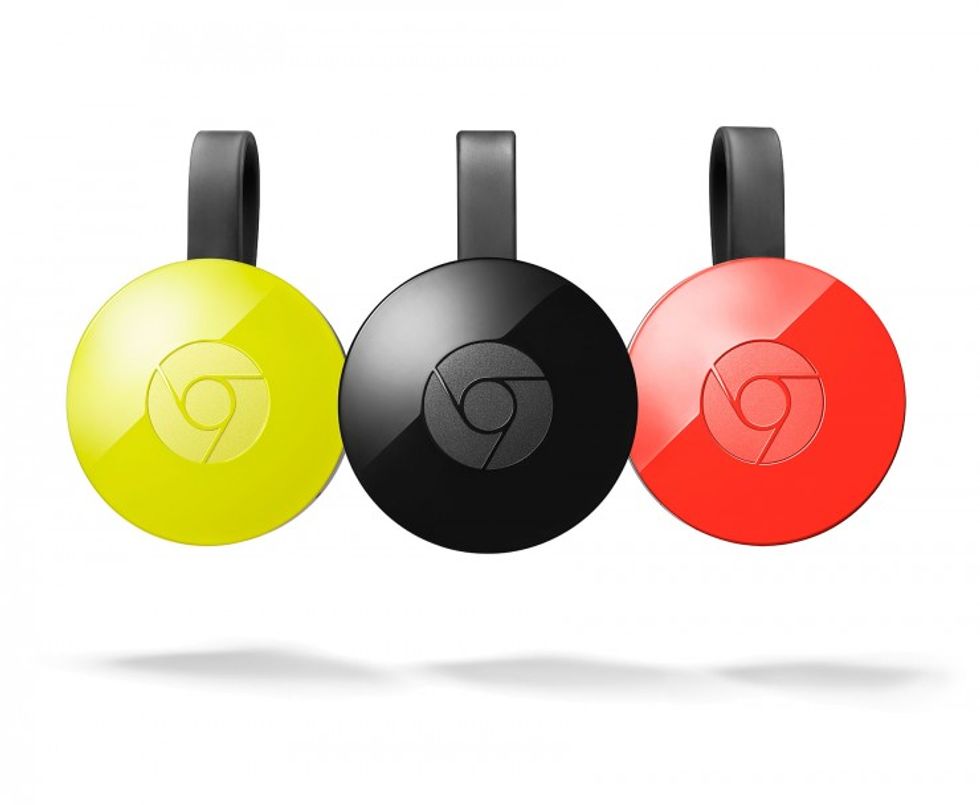 A Chromecast plugs into any television to make it 'smart'Google
Bringing your streaming device on holiday means you no longer have to watch local TV. Instead, you can jump right into Netflix, Amazon or other streaming services and keep yourself (and the family) entertained if the weather turns against you and your beach plans.
Both of these plug into the HDMI port of any television, which is almost always exposed on a hotel room TV. However, some hotels have a separate panel for the TV's various inputs, usually located on the wall just below the screen.
Some TVs provide enough power through their HDMI port to run these streaming devices, but you should take the power cable just in case. There's usually a wall outlet or two right by the TV of a hotel room, so you shouldn't have a problem plugging it in.
Next, you need to connect the Chromecast or Fire TV to the hotel's Wi-Fi network. If the network is open and only requires a password, then you can connect in exactly the same way as you do at home, via your smartphone. However, many hotel Wi-Fi networks require an extra level of authentication, such as your name or room number, which is entered into a website form.
In this case, you will need to share the internet connection of another device — like your laptop or smartphone — to the Chromecast or Fire TV. Windows and Mac OS both do this natively, so once they are connected to the hotel Wi-Fi (or Ethernet), they can share this with other devices, like your Chromecast. You can also use your smartphone as a mobile hotspot, but this will use data from your 4G connection, so be very careful of data use and the costs of data in the country you are visiting.
Instead of watching the local stations, you can now access streaming services like Netflix and Amazon Prime Video. However, it is worth remembering that the content of these varies by country due to licensing agreements, so your favorite TV show might not be available in the country where you're vacationing.
Bluetooth speaker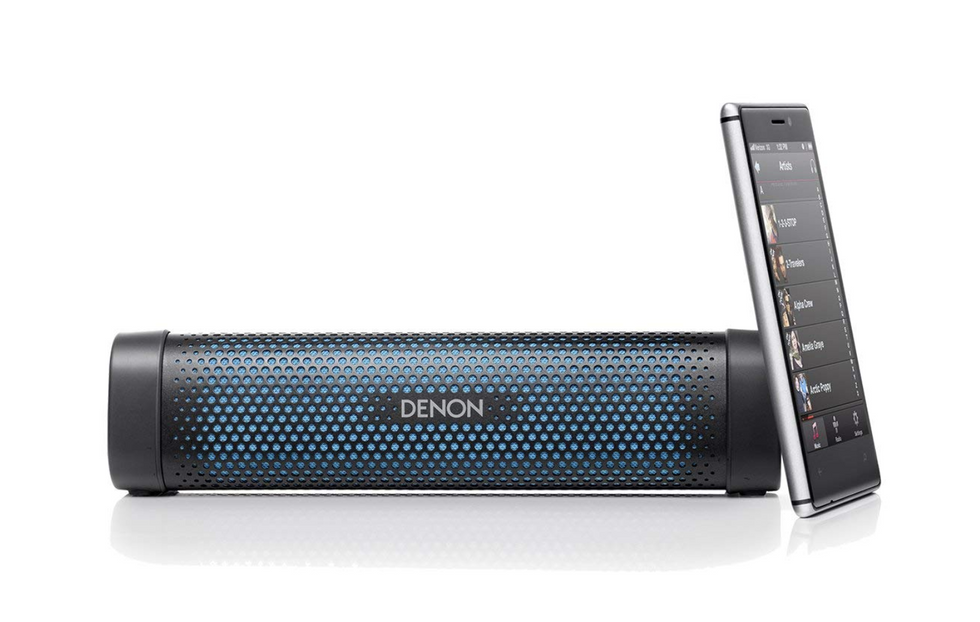 A travel-sized Bluetooth speaker could help bump up the sound in your hotel roomDenon
Some hotel rooms have a bedside alarm and speaker system, but even in 2018 we've found these sometimes offer up the extinct Apple 30-pin connection and little else. Thankfully, there is a huge range of travel-size Bluetooth speakers on the market for bringing quality sound to your holiday, weekend away, or business trip.
You could use a Google Home Mini, as its speaker is acceptable for the confines of a hotel room, but other options which we recommend include the $99 Denon Envaya Mini, the $60 JBL Flip 3 (which is also splash-proof for trips to the beach), and the $68 Ultimate Ears Wonderboom.
Travel router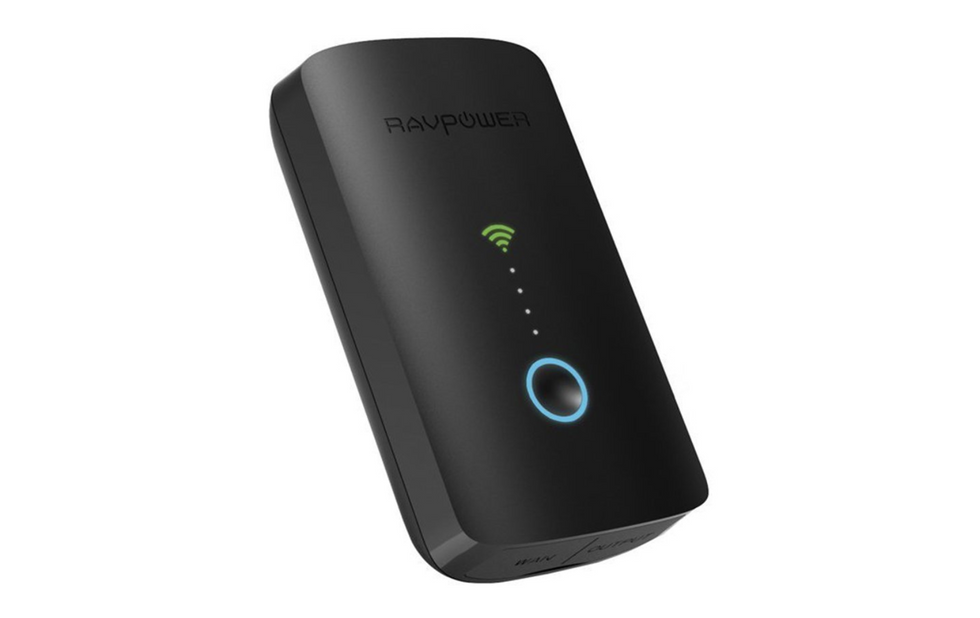 A travel router shares a hotel room's internet connection with your other devicesRAVPower
As we mentioned earlier, connecting some devices to hotel Wi-Fi networks can be tricky, especially if your hotel asks you to log in through a web page.
To fix this, you can either connect the device to your laptop or smartphone's internet connection, or invest in a travel router. These plug into the Ethernet port of your hotel room (or connect to its Wi-Fi network with an interface on your laptop) and broadcast this connection as a new Wi-Fi network for your devices to connect to
Many travel routers also have SD card slots, meaning you can access files (like movies and music) stored on the card from your laptop, smartphone or another connected device. In addition to that, some travel routers also act as battery packs for topping up your phone while away from a wall outlet.

Travel routers also mean you can get more devices online than your hotel would normally allow, as often there is a limit of just one or two devices per room. Because the travel router counts as one device, its connection can be shared with everything else you have with you.
Options here include the $45 RAVPower FileHub Plus and the $33 TP-Link N300.
Mini projector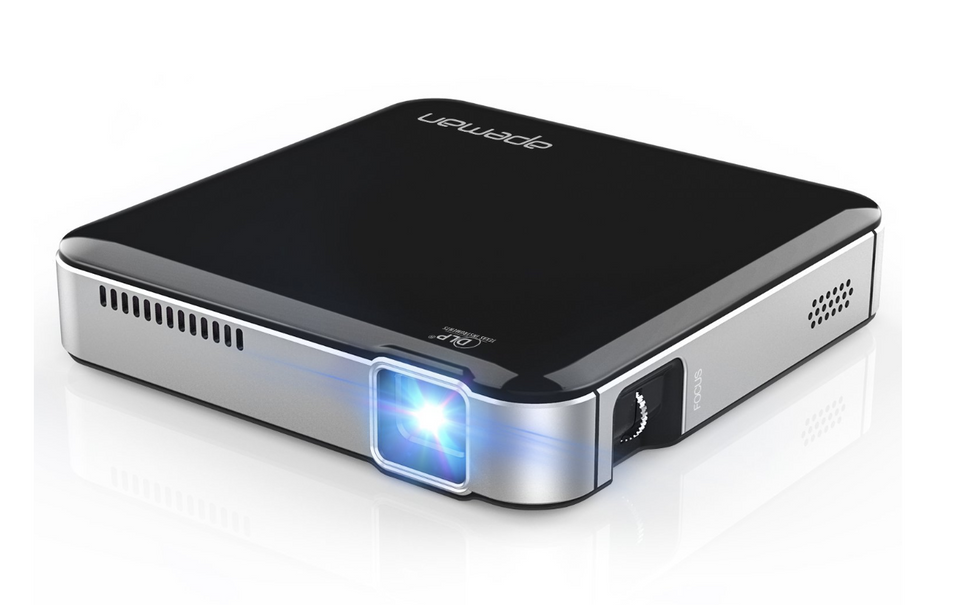 Mini projectors fit in your pocket but can produce 100-inch imagesApeman
Sure, you're on holiday and the hotel is really only somewhere to sleep. But what is the weather has turned against you and you have a few hours to kill in your room? Pack yourself a mini projector and beam movies onto the wall, of course.
Naturally, how well this works will depend on the decor and layout of your room, but we've stayed in enough minimalist rooms with pale walls to believe a project would come in handy. The $200 Apeman Mini Video Projector is pocket-sized, but offers a 1080p Full HD resolution and a 120 minute battery life if you don't want to plug it in. It can project an image of between 30 inches and 100 inches from a distance of 26cm to 2.6 meters, so should provide a great alternative to the TV in your room.
Alternatively — and if you have a little more space in your suitcase, but less in your wallet — try the $100 Meyoung TC80, which also offers 1080p and offers screen sizes of 50 to 130 inches.