Haven't bought a home virtual reality headset yet? You're hardly alone. This technology, which promises to drop you — no, immerse you — into other visual and physical experiences has had a hard time getting consumers to bite. While you can swim with otters or have a snow ball fight, VR can feel isolating. Enter Dreamscape, touted about for years, a launch from investors AMC Entertainment, Hans Zimmer and Steven Spielberg, that opened its doors in L.A.'s Century City in December 2018. We finally got a chance to drop in on the center and see if the hype would match the experience. It did.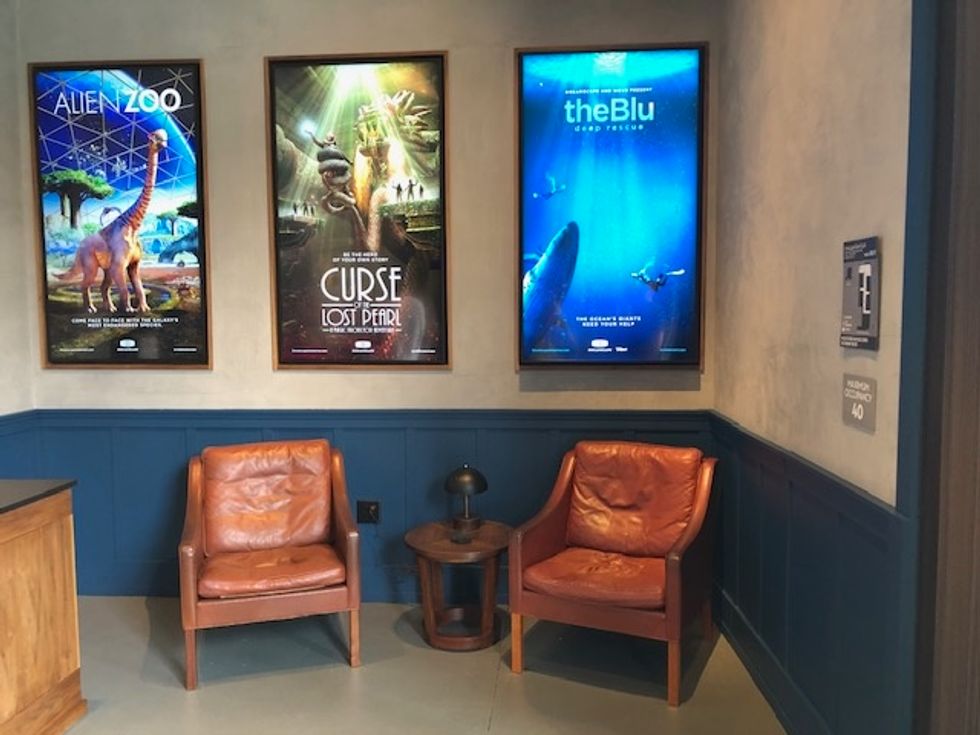 Three shows are currently running at Dreamscape, with each lasting about 15 minutesGearBrain
Read More:
Checking In
Dreamscape is located inside the Westfield Century City mall in Los Angeles, Calif., just feet from Mario Batali's swank Eataly. This is an upscale shopping center — which makes sense as you pay $20 for what's essentially a 15-minute VR show. There are three to choose when I go in early July — "Curse of the Lost Pearl," which I try, "Alien Zoo" and "The Blu." One title is expected to rotate out; someone working at the theater tells me a new show is launching soon. (Just a heads up.)
Each title has six tickets available per showing, and that's crucial to keep the room fairly uncrowded. The space is smallish — certainly if you're expecting a movie theater you're entirely off scale. Instead it's really more escape room-sized; big enough for six people to move around, but you're never going to get lost.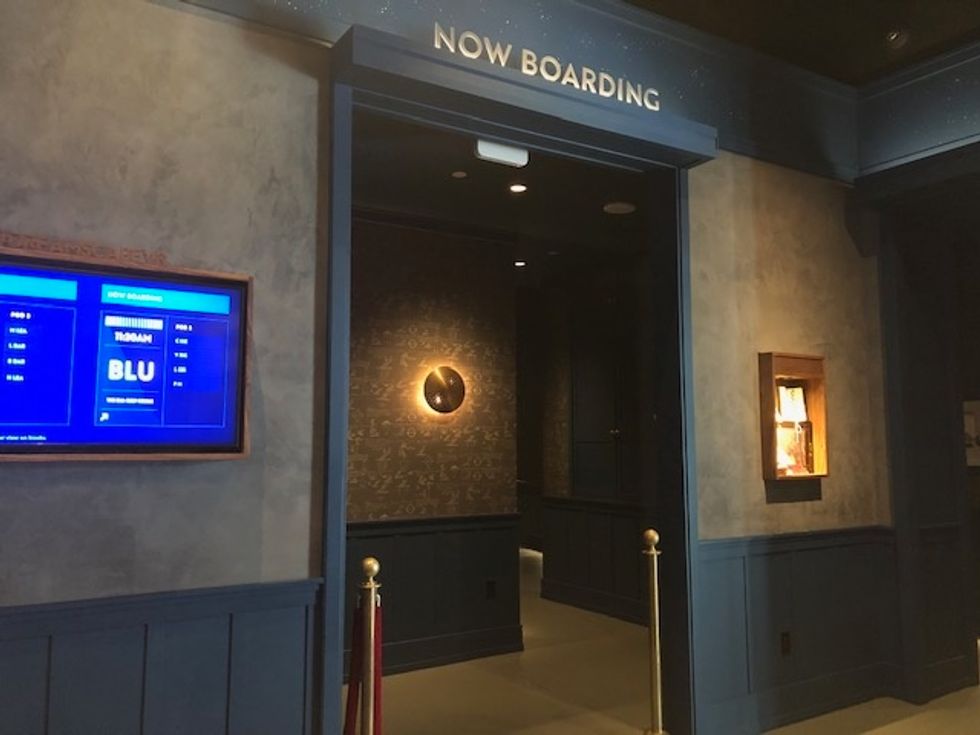 You're asked to wait in a lounge area before your experience beginsGearBrain
Where you check-in feels like a movie theater, as you can buy tickets, present digital and printed tickets, and sign a waiver all in one spot. Yes, there is a waiver — you're moving around with goggles over your eyes and headphones over your ears.

Lounge and prep
After signing away, you're shown to a waiting area. Dreamscape warns you to show up 15 minutes early or they could give away your seats. Checking in takes two minutes, so you have 13 of them left to walk around a tiny lounge where you can buy drinks, snacks and pick up books and souvenirs tied to the show themes. It's a smart idea from an income point of view — but with about a 18 people in that small of a space, you may feel a little claustrophobic.
When they call for your show, you're walked down a hall to your pod, a room with six neat cubicles, where you'll store all your belongings. Plan to leave your smartphone, shopping, and anything else you have in your hands and on your shoulder here.
Dreamscape uses Oculus Rift headsets, and you're shown how to put them on your head, while you slip on a backpack holding the computer, as well as trackers which strap on to both hands and to your shoes. Then you'll finally walk into what looks best like a square soundstage.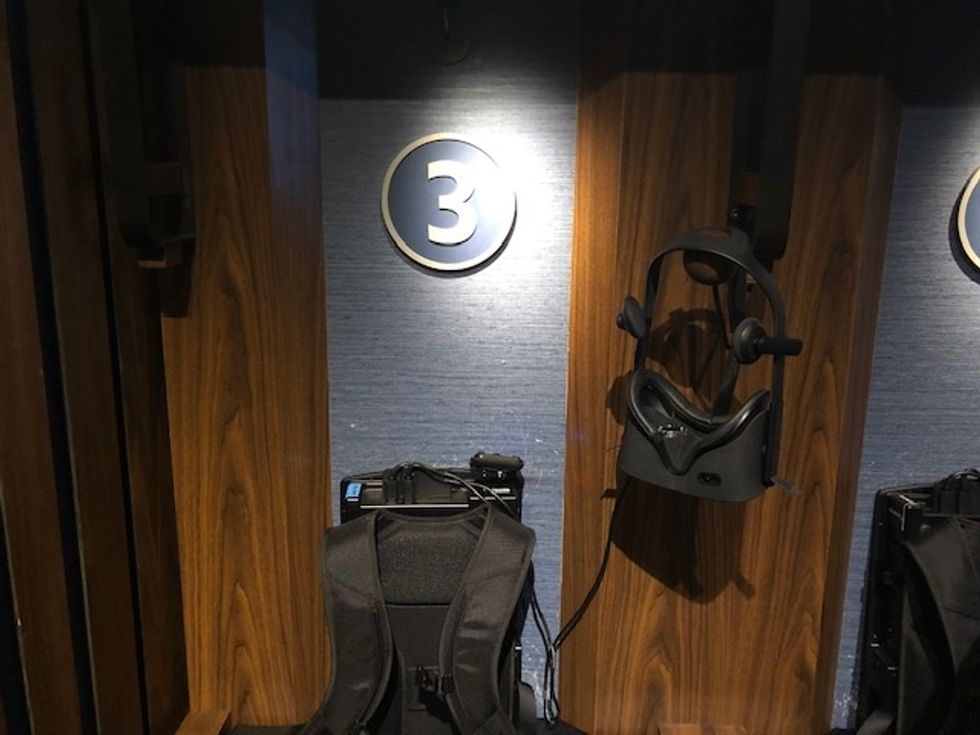 Each person puts on an Oculus Rift headset, backpack with a computer and trackersGearBrain
Each person in the room with you is visible through your headset as an avatar — these are what the trackers on your head, backpacks, hands and feet support — allowing you to engage and see people around you. It's core to the experience, and one of the best elements of Dreamscape, removing that isolating feeling VR can create.

Experience begins

In "Curse of the Lost Pearl," you're set on an Indiana Jones-like adventure, completely different from any VR experience you've had at home. It's also unlike the Imax VR arcades that had been set up in movie theaters (and now closed), and more like VR experiences that have grown popular in Hong Kong, where people work together or can engage with each other while in a virtual space.
At the recent Tribeca Film Festival in New York this spring, the VR arcade showed off some of these kinds of VR adventures too, where you're expected to move around rather than just sit passively as in a movie theater. These included "Drop in the Ocean," where you walk along a jellyfish and the "Bonfire," encouraging you to toss marshmallows at a playful creature on another planet.
In Dreamscape's "The Lost Pearl," you're dropped into a dusty ancient site, where knives try to slice you, and darts pierce you. A nice touch are objects that appear virtual — like torches — but can be picked up and actually held, which helps to complete the experience.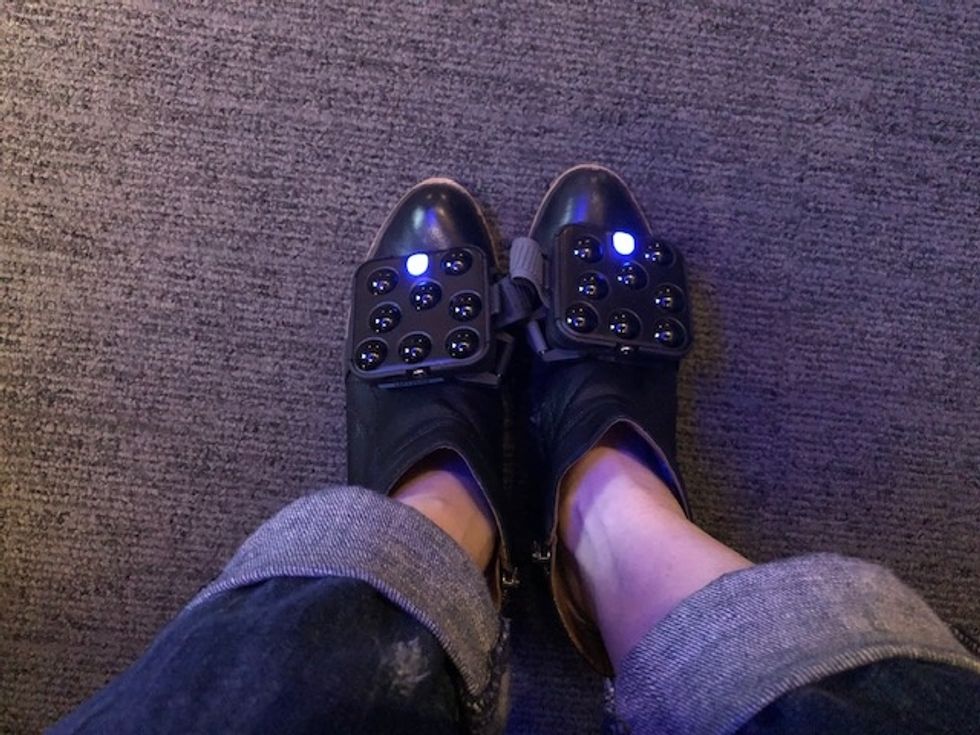 Trackers slide across your shoes, so you can see your avatar and othersGearBrain
In less than 20 minutes, we were done — and although I knew we had never left the room, I felt we had walked through tiny tunnels, jumped across gaps in a pathway, and been swept up to safety by a pilot. This also wasn't my first foray into virtual reality, having tested VR headsets, played my share of VR games and tried VR arcades across the country. Dreamscape is easily one of the best.

Should you try?
Dreamscape is set up well, easy to drop in after dinner or before a movie to see a show if tickets were available. (They appear to be selling out daily, so buying in advance may be a better option.) It didn't feel odd to do the experience with strangers — two people in my group were people I had never met before — and I had one person with us who was in his 70s, and while he needed a bit of direction, he left a fan.
Physical VR experiences, those that force you to move around and engage in a story, feels like the right direction for Hollywood. It's way to tell a narrative story with VR elements that never veers into that 3D movie conceit — unnecessary, bothersome and too expensive. Instead Dreamscape feels like it's found the right recipe for mixing VR with story-telling to get consumers finally excited about the virtual technology.

Pros:
Excellent use of VR
Immersive experience
Enough show options to make you want to return
Cons:
Ticket is expensive when compared to a movie
Early check-in
Moving during the experience may limit some with mobility issues from taking part