Like GearBrain on Facebook
During the holidays, parents work double time to make everything magical for their children. Presents for them often take second place. That's the perfect reason to consider gifts that are thoughtful in nature, items that not only take into account their busy time-crunched lives, but are also a bit on the luxurious side. After all, parents are more likely to splurge on their children than on themselves. These 10 gadgets are likely to bring a smile to their faces, realizing that someone put them in the top spot this time.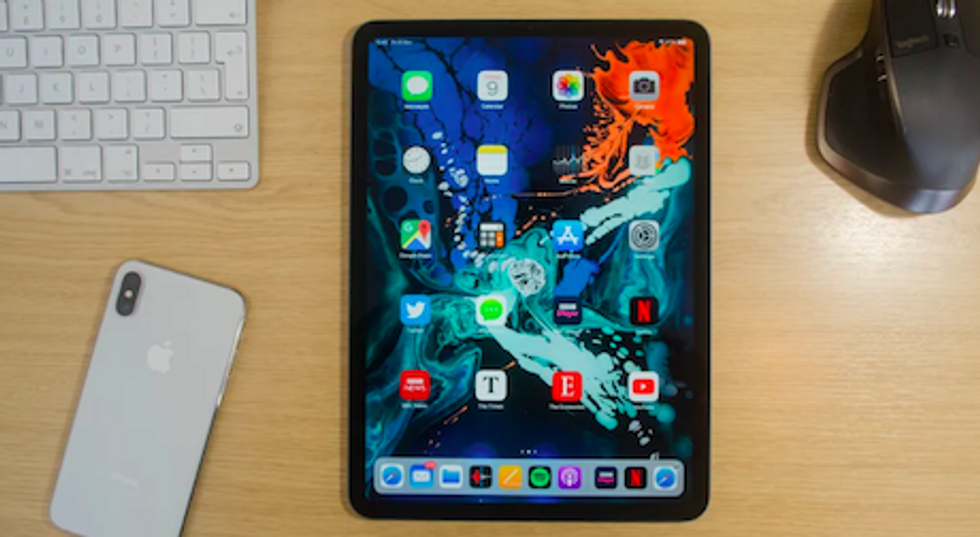 The iPad Pro 11 from Apple includes FaceID and super fast performanceApple
iPad Pro 11 – Holiday Tech Gift Ideas for Parents

Parents sometimes want a shot at catching up on shows they love — and not the latest episode of "My Little Pony." The $799 iPad Pro is a powerhouse of a tablet, with an aluminum frame and an edge to edge display. You get Face ID, iOS, super fast performance and a choice of silver and space gray — and a chance to watch the Netflix show of your choosing. Want to supercharge your gift? Add the $129 Apple Stylus and the $179 Smart Keyboard Folio and you'll almost have a complete computer you can gift to any special parent on your list.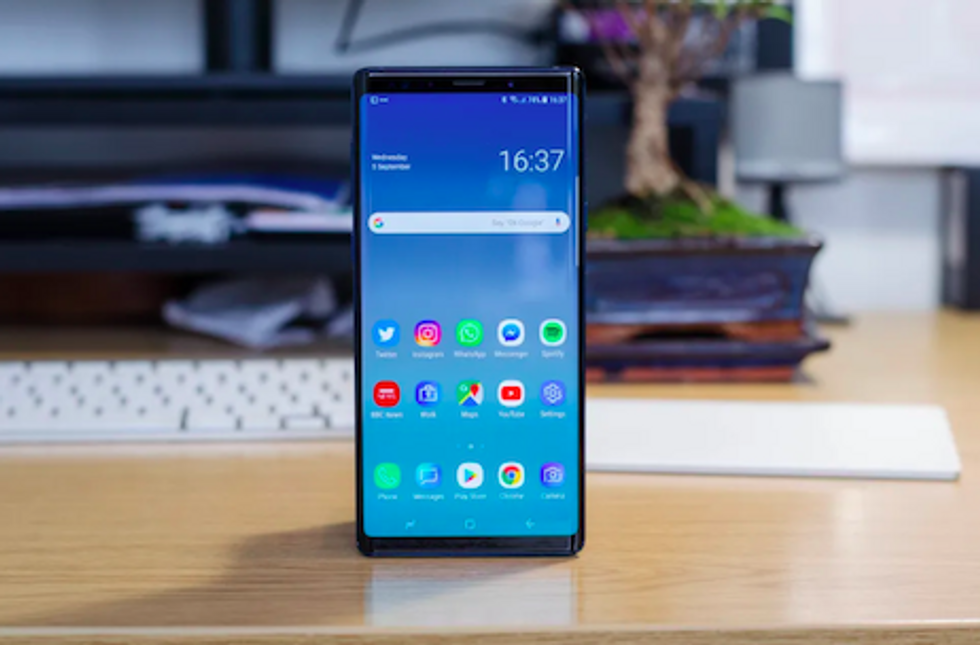 The Samsung Galaxy Note 9 can be used to control a Samsung TVGearBrain
Samsung Galaxy Note 9: Spot-On Sensational – Holiday Tech Gift Ideas for Parents

The $999 Samsung Galaxy Note 9 is a smartphone with a stylus — and tremendous style. This is a high-end Android phone that has SmartThings app embedded so you can use it to control your Samsung TV. The Galaxy Note 9 comes with a huge battery, a giant beautiful screen, solid speakers — and a fingerprint reader and iris scanner, perfect to keep little ones from prying into the device and peaking at holiday gift lists meant for them.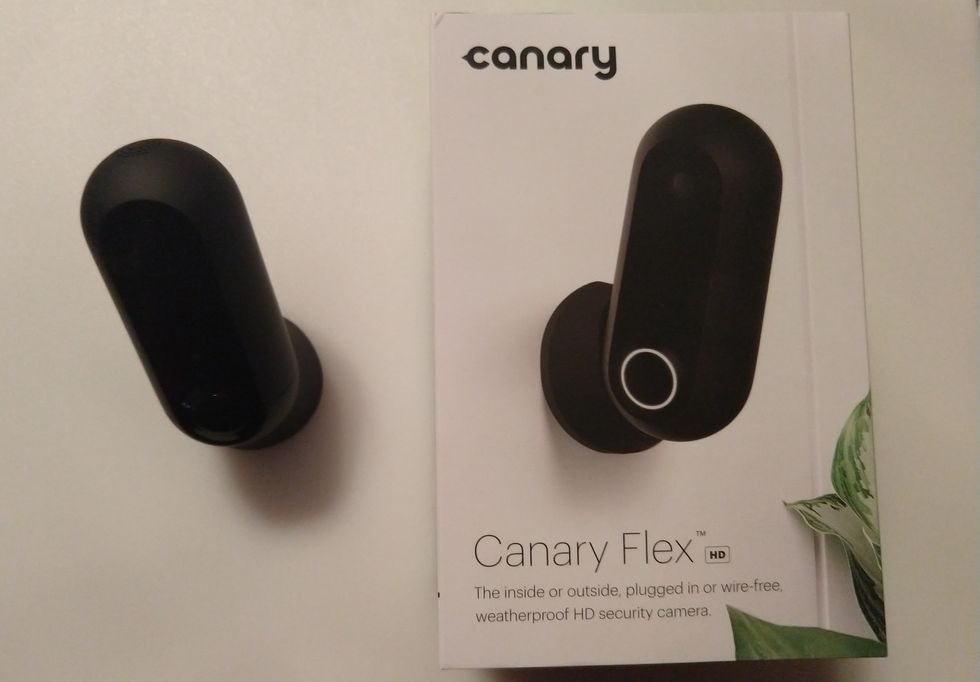 The Canary Flex has a magnetic base so you can change the viewing angle GearBrain
Canary Flex — Holiday Tech Gift Ideas for Parents

Keeping their children safe? That's everything a parent thinks about on a daily basis. That's why a security camera is a greta gift. The $199 Canary Flex, at just four-inches tall, and its round pill shape is not just well-designed on the outside, but the inside too. The camera can be used wirelessly and on its own, and because it has a magnetic base you can change the viewing angle to get a look at whatever corner you want. Plus there's Canary Talk, meaning you can drop-in and have a conversation with anyone you're viewing through the lens.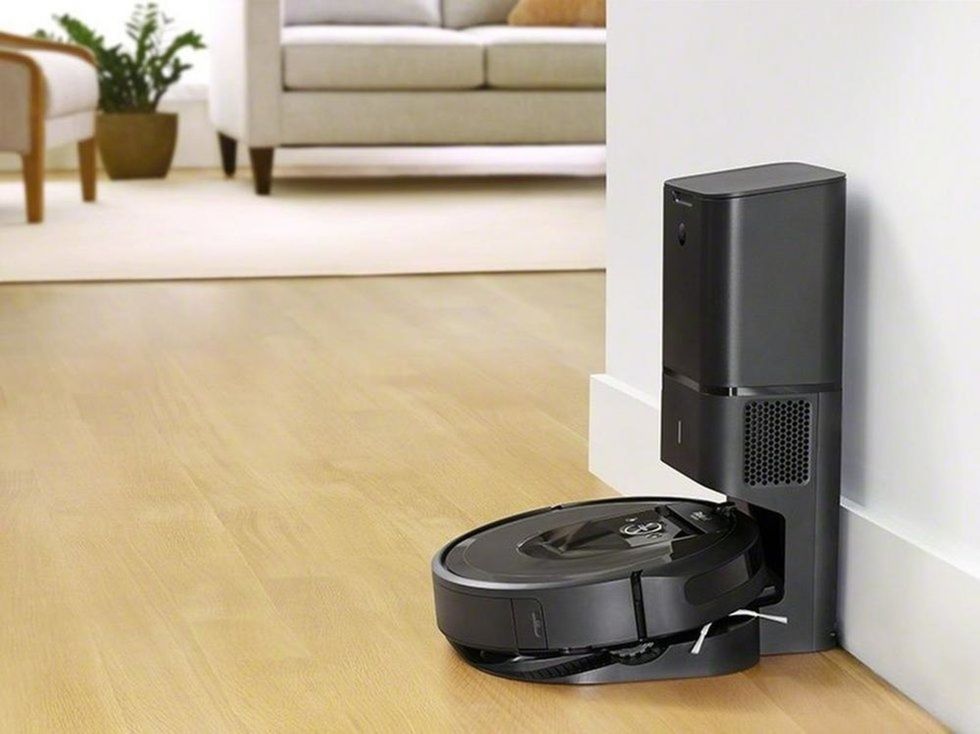 The Roomba i7 cleans up the house — and empties its own bin iRobot
Roomba i7 – Holiday Tech Gift Ideas for Parents

This new $949.99 Roomba i7 not only has the power of its brand, but can do something every parent dreams of — cleans the house and cleans up after itself. Its base station — which charges the robotic vacuum when its low on power — also clears the dust and dirt from the Roomba as well. Through the Roomba app, you can also tell the vacuum which rooms you want cleaned. The cleaner also works with Amazon Alexa and Google Assistant.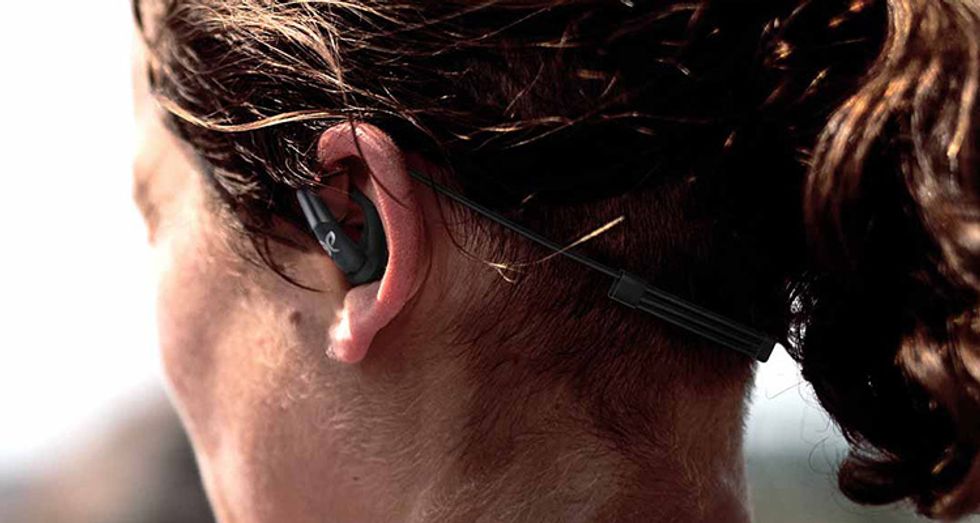 The Jaybird Freedom 2 headphones are wireless, and tether through the backJaybird
Jaybird Freedom 2 – Holiday Tech Gift Ideas for Parents

Sometimes, for parents, the only freedom they have is when they go to work — and the gym or our for a run. The $149.99 Jaybird Freedom 2 headphones are a special gift: they're wireless and they come with multiple sets of earbuds, so you can actually fit these to the specific size of your ear. Worn with a tether behind the neck, these headphones also lock into your ear, and have eight hours of playtime. Plus they can survive a turn in the wash — which, as everything parent knows, is where things inevitably always end.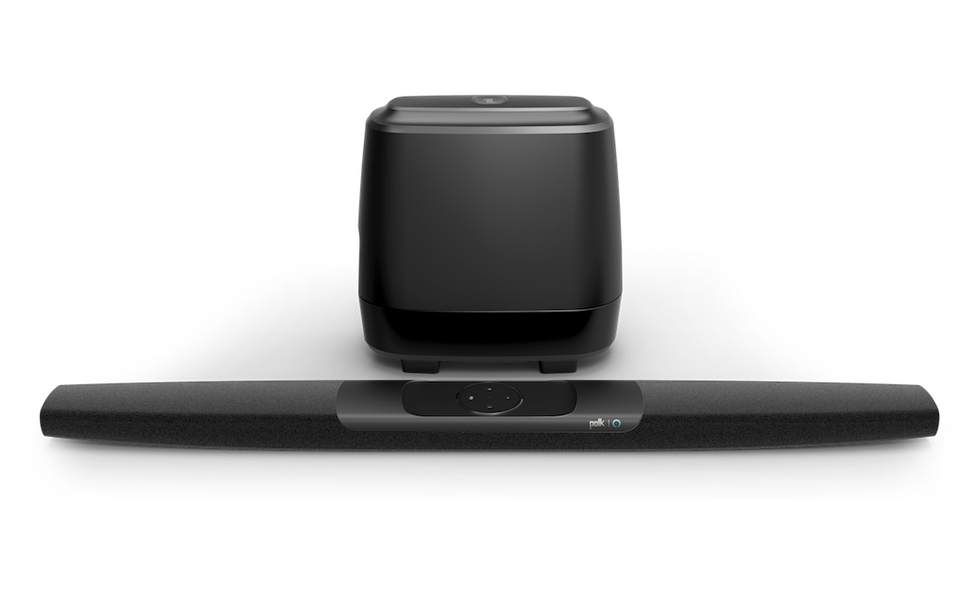 The Polk Command Bar comes is a sound bar and subwoofer GearBrain
Polk Command Bar - Holiday Tech Gift Ideas for Parents

For parents who don't have an Amazon Echo or Google Home yet, the $299.99 Polk Command Bar brings that bonus with its sound bar and subwoofer. There are specific sound modes for listening to movies, sports or music. Because of the Echo Dot embedded inside, you can also tap into Amazon music sources as well — it's also designed so you can mount it on the wall — which is a nice way to bring a bit of decluttering to a home. (Check out The GearBrain, our smart home compatibility checker to see the other compatible products that work with Amazon Alexa.)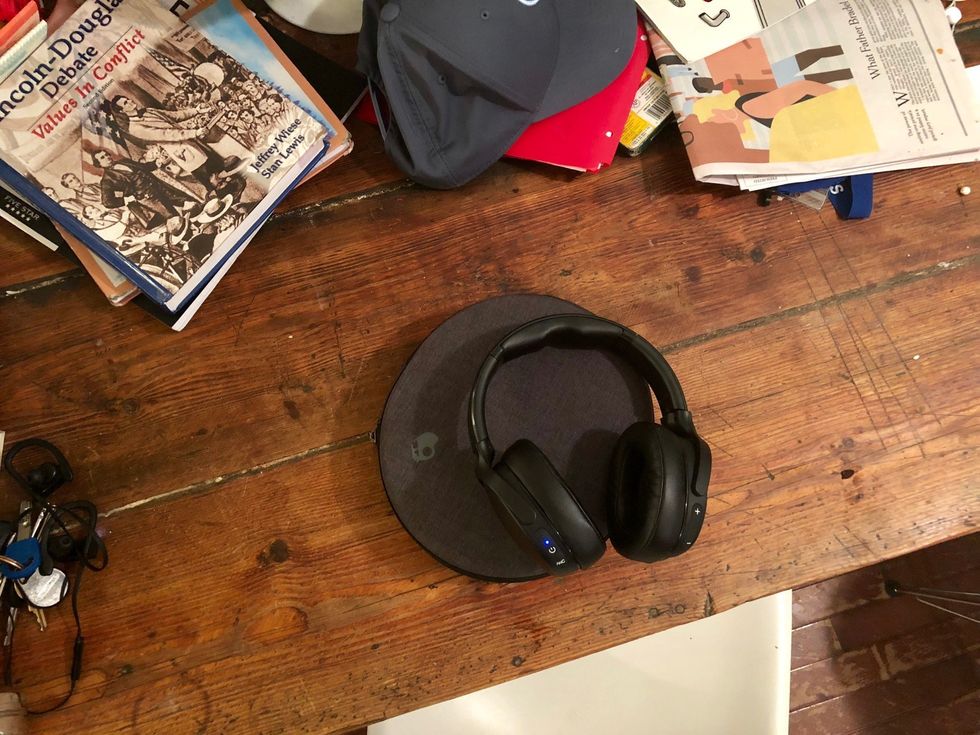 The Skullcandy Venue headphones have Tile built in so you can track them if you misplace them GearBrain
Skullcandy Venue - Holiday Tech Gift Ideas for Parents
These wireless headphones connect to smart assistants, answer calls and are incredibly great at noise-cancelling. We would never recommend using these at home alone with the kids — but for a mini Spa moment, when another parent is around — the $179.99 Skullcandy Venue headphones are a win. Bonus points: the headphones are embedded with Tile, the tracking device that helps you locate items through a Bluetooth connection. So if they're left a daycare drop off or a movie theater you can make sure they come home to you.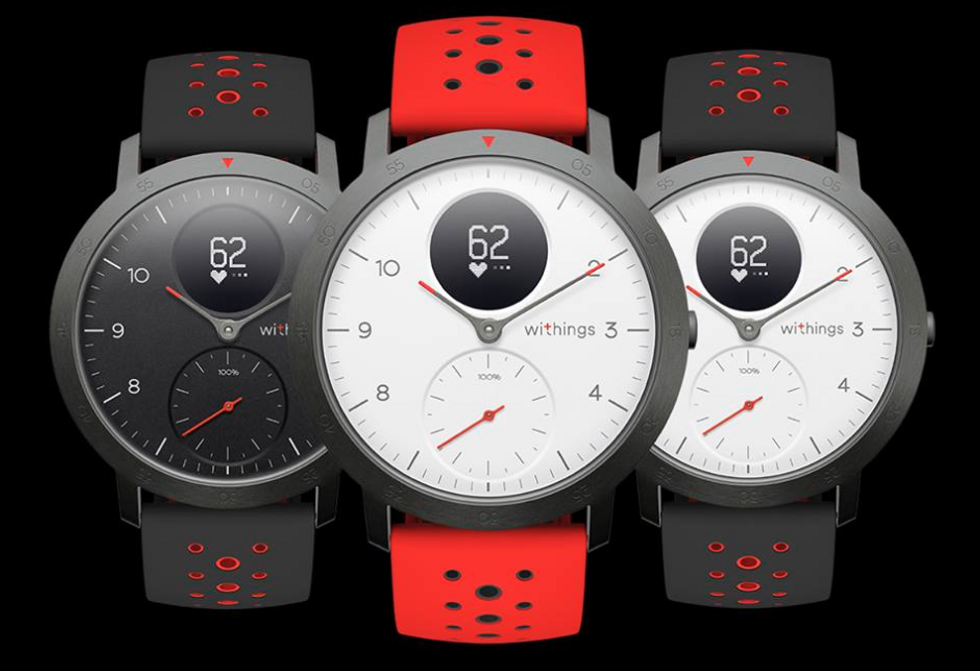 The Withings Steel HR Sport smartwatches have three colors options, red, black and white Withings
Withings Steel HR Sport – Holiday Tech Gift Ideas for Parents

The $199.95 Withings Steel HR Sport is a hybrid smartwatch — which can read notifications from your smartphone, has a vibration feature and also works as a fitness tracker. There are analog hands, a normal watch face and also a second dial which marks the steps you're taking on the day. The Withings Steel HR Sport is also water-resistant, perfect for swimming parents on your list, but it can also track more than 30 different exercises from yoga to golf.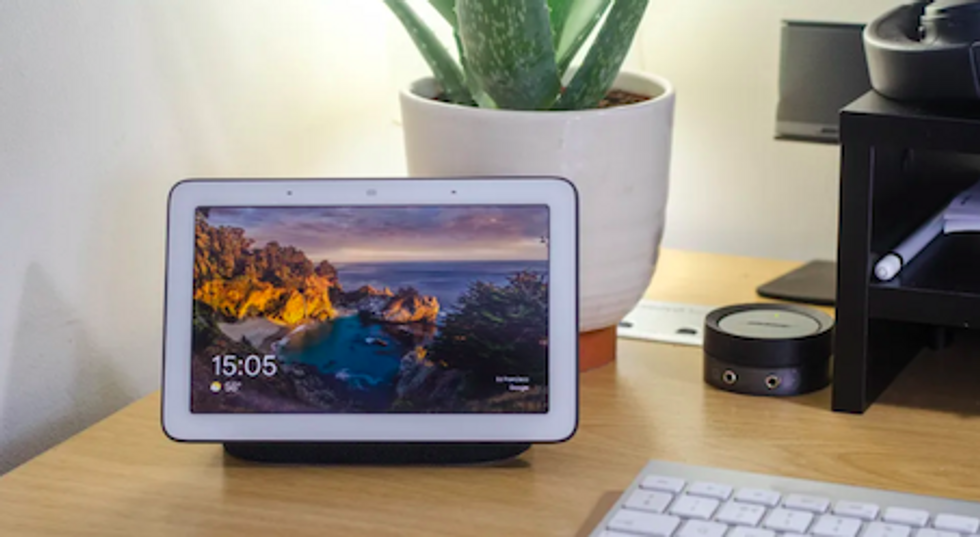 The Google Home Hub has a 7-inch touchscreen and works with Google AssistantGearBrain
Google Home Hub - Holiday Tech Gift Ideas for Parents

The $149 Google Home Hub is a smart speaker with a 7-inch touchscreen which means you can check the route to work, bring up the weather and of course recipes — and still talk through its A.I. voice Google Assistant. The Hub also connects to other smart device in your home, from locks to smart thermostats and more, which you can bring up and control through the screen. There's no camera — so you can't make video calls — but you can use it as a digital picture frame, and rotate photos of your family across the screen when it's not doing other assignments for you. (Check out The GearBrain, our smart home compatibility checker to see the other compatible products that work with Google Home and Home Mini.)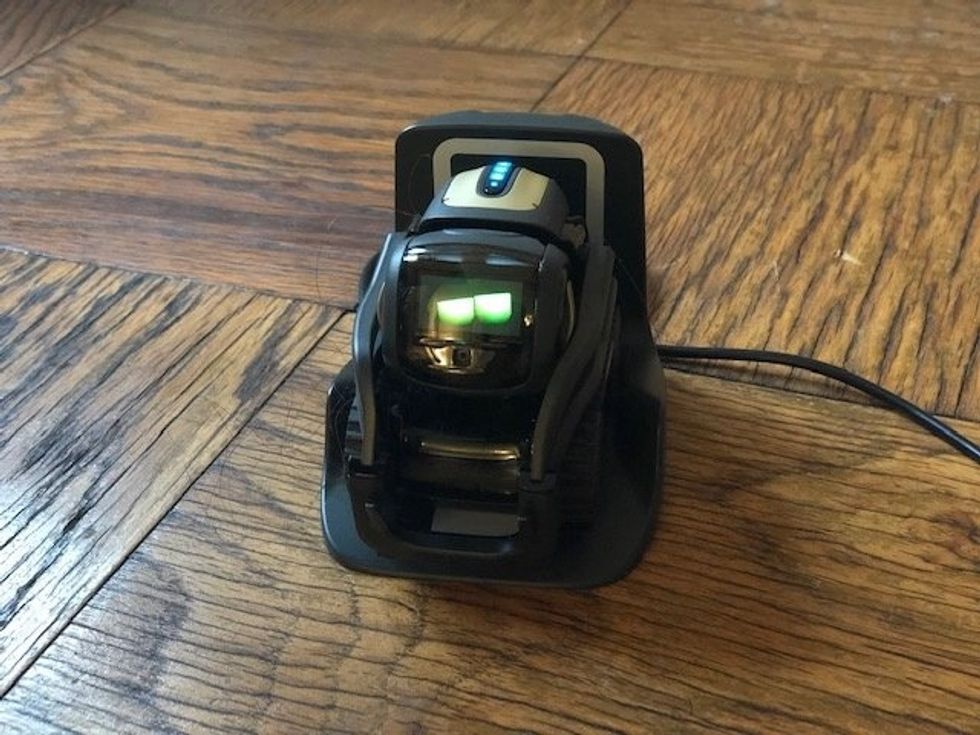 The Anki Vector robot works with Alexa to turn the robot into a rolling Echo Dot GearBrain
Anki Vector — Holiday Tech Gift Ideas for Parents

Anki Vector is a fun, adorable robot, packed with facial recognition and voice commands that's part digital pet, part smart home helper. You can pull up the weather, do basic searches for information, and coming in December Vector is getting an Alexa update, pushed to anyone who already owns the device, essentially turning the robot into a rolling Echo Dot. That makes the $249.99 Vector both a toy for parents, and a desk-sized moving digital assistant to help add details to their grocery list, and make sure the door is locked before they tuck their family in at night.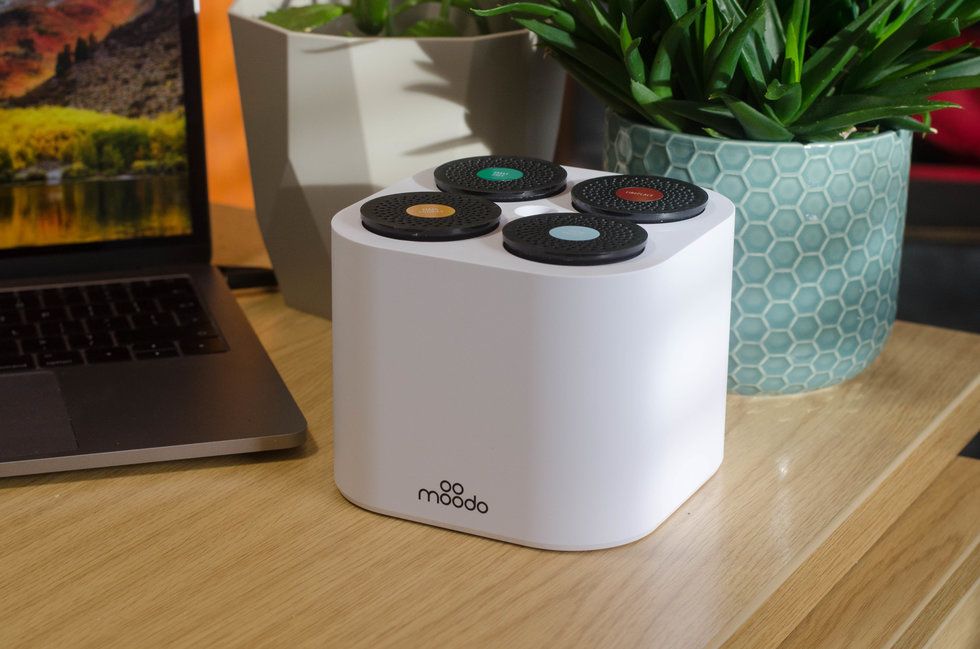 The Moodo Smart Aroma Diffuser can push out different scents with a touch of a button GearBrain
Moodo Smart Aroma Diffuser

An air freshener that works with Alexa, Google Assistant, Siri and IFTTT? That's Moodo, a $170 table-top device that can create blends of scents including some time right for the holiday season. (Gingerbread anyone?) Rechargeable, the air freshener can work for seven hours on one charge and even has a scheduling function. Moodo is a sweet little gadget that's perfect for any parents who like to keep their home looking, and smelling, just so.
From Your Site Articles
Related Articles Around the Web
Like GearBrain on Facebook