Like GearBrain on Facebook
It seems like no time ago that a cinema-style surround sound system consisted of five speakers and a subwoofer.
But with the rise in popularity of standards like Dolby Atmos, the demand for more speakers to create 360-degree sound has continued unabated.
Read More:
Samsung's latest flagship sound bar, announced this week at the CES technology show and called the HW-Q950A, has an 11.1.4 channel setup, meaning 11 channels of sound fired directly at the audience from ahead and behind, one subwoofer for bass, and four channels of sound reflected off the ceiling to give a sense of height
The system gets to those numbers by firing sound forwards, upwards and sideways from the bar itself. These speakers are arranged to send the usual left, center and right sound channels directly forwards. They are joined by speakers firing sound upwards to reflect off the ceiling and down into the seating area, plus a speaker on each edge of the bar, angled forward at 45 degrees to bounce sound off the walls and create a sphere of noise.
We have seen this setup before from Samsung, but what's new for 2021 is the wireless rear speakers. These each include speakers firing sound in three directions – directly towards the seating area, upwards to bounce off the ceiling and, new for this system, outwards at 45 degrees to compliment those doing the same at the front.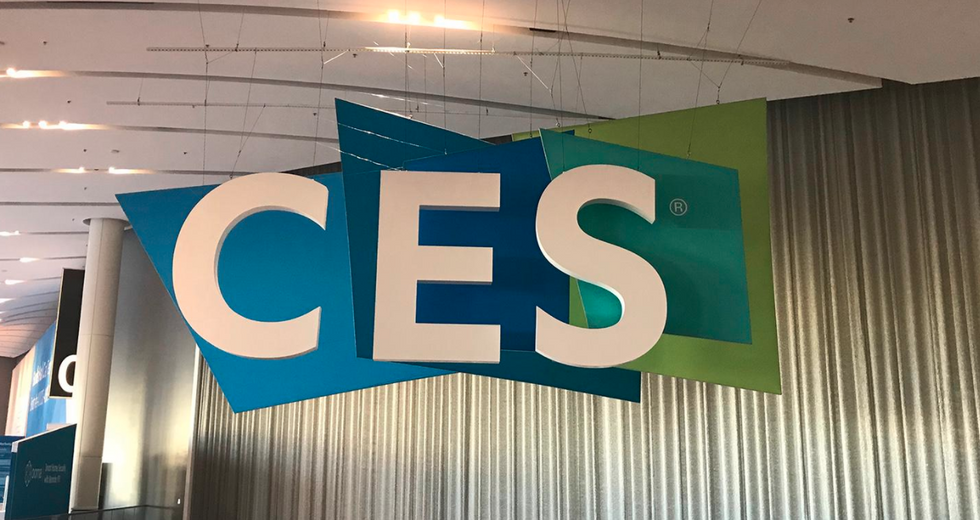 The CES technology show is taking place online in January instead of in Las Vegas CES / Twitter
The system is then joined by a subwoofer (the '1' in the 11.1.4 setup, with the 11 being speakers at ear-level and the four referring to speakers firing sound against the ceiling, adding depth).

Also new for the Samsung HW-Q950A is how the wireless subwoofer has a microphone for automatically tuning itself, helping it sound its best no matter where in the room it is placed. This system is called SpaceFit and should produce the right amount of bass no matter what size and shape your room is. Apple AirPlay 2 is also onboard, along with Amazon Alexa.
As for sound and picture standards, the system can handle Dolby Atmos, HDMI eARC and DTS:X.
Samsung hasn't yet announced a price for its new flagship sound bar, but we suspect it will not be cheap. This model is set to replace the HW-Q950T, which was priced at $1,800 when it first launched.
Check out The GearBrain, our smart home compatibility checker to see the other compatible products that work with Samsung SmartThings.
Like GearBrain on Facebook