Like GearBrain on Facebook
As Apple's annual Worldwide Developer Conference (WWDC) draws closer, rumors of a new, cheaper HomePod speaker are beginning to swirl.
The speculation comes after the regular HomePod suffered a delayed launch, mediocre reviews from the technology press, and criticism of how Siri can't match Alexa and the Google Assistant.
Areport from Strategy Analytics estimated the HomePod represented just six percent of the global smart speaker market during the first quarter of 2018, lagging far behind the Google Home and Amazon Echo speakers many expected Apple would compete with at launch.
Read More:
Apple put Siri on the HomePod in the same way the Echo has Alexa and the Home has Google Assistant, but this version of Siri is — for now — less intelligent and less capable than it is on the iPhone and Mac.
An experiment conducted by marketing firm Stone Temple asked each virtual assistant (along with Microsoft Cortana) 5,000 questions. Google Assistant answered 68.1 percent of the questions, giving a full and correct answer 90.6 percent of the time. Siri, several years older than its rivals and with the might of Apple behind it, attempted to answer just 21.7 percent of the questions, and gave a full and correct answer to 62.2 percent of them.
A second experiment, by venture capital firm Loup Research, found Siri on the HomePod understands almost everything said to her, but cannot act on much at all. Of 782 queries, Siri understand 99.4 percent, but could only successfully answer or act upon 52.3 percent of them.
What are the rumors so far?
In February, just weeks after the HomePod went on sale (and seven months after it was first announced), Jun Zhang, an analyst at Rosenblatt Securities, said in a memo to investors that Apple could be working on a $200 version of the HomePod. This is a significantly lower price point than the regular $349 HomePod.
The memo, seen by AppleInsider, described the product as a "low-end" version of Apple's smart speaker, adding: "Looking at the success of Amazon's Echo products we believe demand [for a $200 HomePod] could exceed 10 million units this calendar year." Apple is believed to have shipped just 600,000 HomePods between February 9 and the end of April.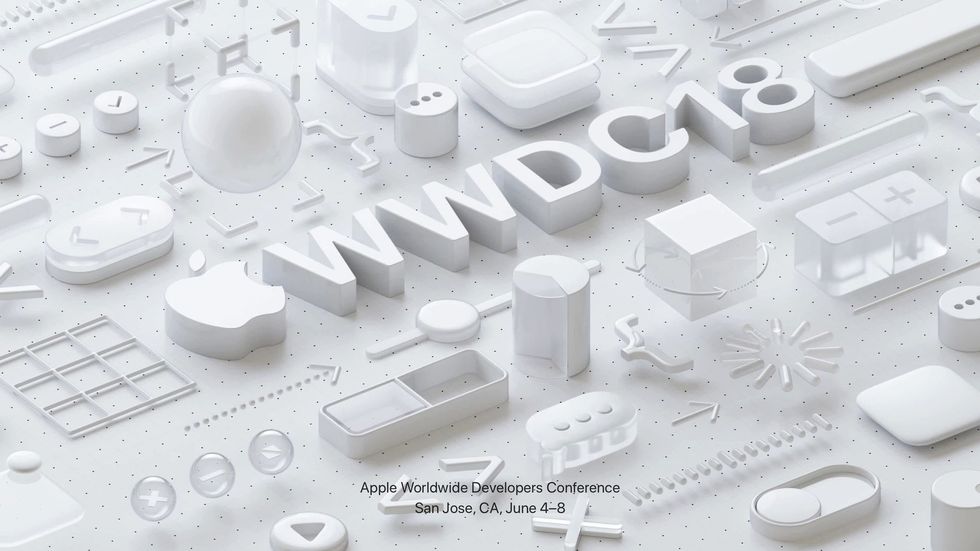 The invitation to WWDC 2018, which starts with a keynote on June 4Apple
Economic Daily, a Taiwanese business news website, reported in March that Apple is preparing a range of more affordable devices, including a HomePod costing between $150 and $200, a cheaper iPhone (possibly to replace the aging SE), and a new MacBook Air starting at around $850.
In April, renowned (and often accurate) Apple analyst Ming-Chi Kuo of KGI Securities said: "We believe Apple is mulling a low-price model of HomePod. However, even if a low-price version is commercialized, it will only provide a short-term boost." Kuo also said how HomePod shipments "could be far below market expectations," blaming an "uninspiring user experience with the voice assistant function, Siri, compared to competitors" and a high price.
Most recently a report by Chinese website Sina (Google Translation) claims Apple is looking to produce a $200 HomePod, but to market it under Beats, the audio company Apple bought for $3 billion in 2014.
Given all this speculation, and WWDC being just a couple of weeks away, here is what we think Apple could do with a cut-price HomePod.
The $200 Apple HomePod: What we want to see
Firstly, we believe that it is incredibly unlikely that Apple will release a device that similar to the $50 Amazon Echo Dot and Google Home Mini. While these have sold very well, bringing virtual assistants and smart home control to every room in the home, we can't see Apple — the company behind the $1,000 iPhone — competing at such a low price point.
Smaller but similar
The $200 'HomePod Mini' could feature a similar design to the current model, but reduced in size by 20 to 30 percent. Think of this as the iPad mini (before Apple seemingly forgot it existed), a speaker which looks the same as the HomePod, but is smaller, with slightly fewer features and less power.
Apple's USP for the HomePod is sound quality and how the device adjusts its output based on its surroundings. Although undeniably clever, we wonder if enough consumers really care about sound enough to spend $350 — especially when the Sonos One (with Alexa) offers similar tech for $200. True audiophiles will likely opt for a two-speaker stereo system, something a pair of HomePods cannot do yet.
Beats and bright colors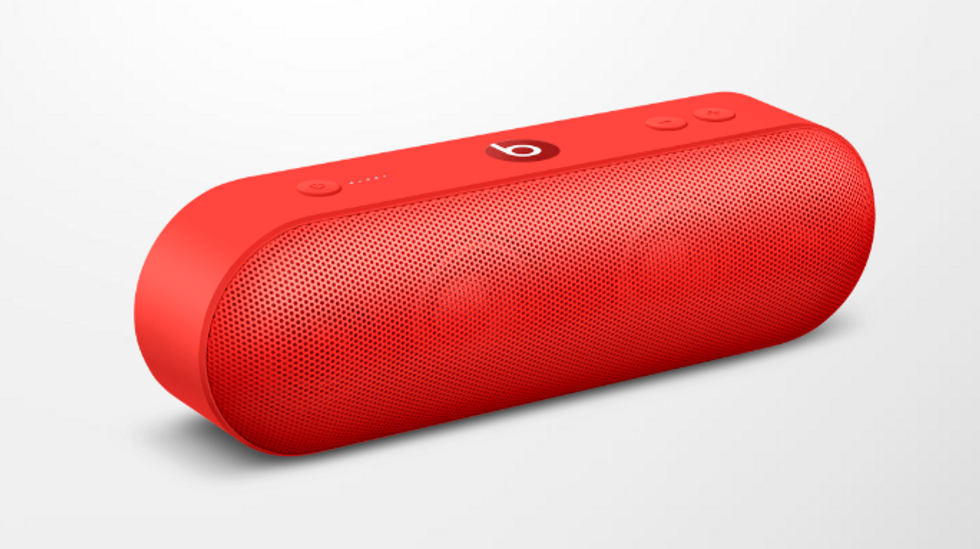 Apple should take cues from the Beats Pill+ speakerBeats
Ditching the clever acoustics could make the smaller HomePod a more portable speaker; one which is intended to be taken and used anywhere — perhaps even with an internal battery, which the full-size speaker lacks.
The claim that Apple might use its Beats brand for the HomePod Mini only makes a portable speaker seem more likely, and also opens up options to sell the speaker in a range of bright colors, the way the Beats Pill+ is available in five different shades.
We can almost see the commercial now; loud pop music, bright graphics, quickly cut shots of young consumers dancing to their speaker in the bedroom, kitchen, garden or at the beach. Remember when Apple marketed the iPod Touch as its "funnest iPod yet"? That's exactly what the Beats HomePod Mini should be aiming for if Apple takes this route.
Priced to lure in Echo Plus and Google Home buyers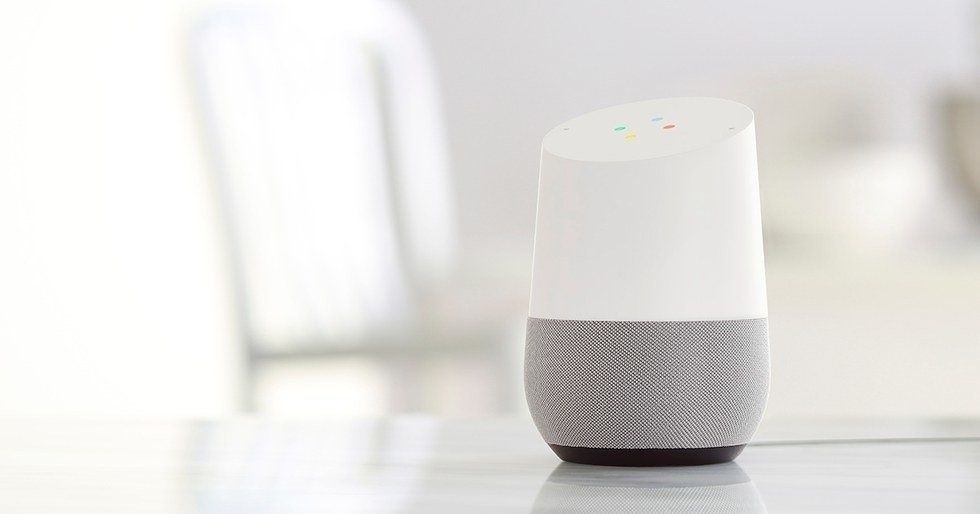 At $200, the HomePod Mini would be $70 more than the Google HomeGoogle
At $200, the HomePod Mini would cost $50 more than the Amazon Echo Plus and $70 more than the Google Home. This feels like the kind of gap Apple can comfortably make for itself, without needing to offer anything dramatically more impressive than the competition.
Call it the 'Apple Tax' if you like, but if the company has learnt anything in the last decade, it's that consumers will pay a premium for clean design and a perceived higher level of quality, whether it is tangible or not. A $200 price tag lures in potential Echo and Home buyers in a way $350 simply can't.
What about Siri?
This is where things get complicated. Siri and its lack of intelligence is unquestionably the worst part of the current HomePod, so it needs a major improvement.
Apple can't give Siri on the HomePod Mini more abilities than Siri on the full-price HomePod, so will the assistant be identical on both devices? This is the approach Amazon and Google have taken and, to their credit, knowing Alexa and Google Assistant on the $50 Echo Dot and Home Mini is as smart as on their pricier offerings is a strong sales point.
We wouldn't put it past Apple to restrict Siri on the cheaper speaker, but at this point the company should be doing everything it can to make Siri as smart as possible wherever it is, before Alexa and the Google Assistant disappear from view.
HomeKit control?
The logical approach is to give both speakers the same abilities — like Amazon and Google — but with Apple, we wouldn't be surprised to see the HomePod Mini limited to simpler smart home controls. Casual buyers looking for a cool speaker first and a way to tell Siri to dim the lights second might find that option appealing, but a differing feature sets will inevitably add confusion for the consumer.
If Apple is serious about the smart home market (and, let's be honest, the jury is out on that one), the company should be making more of an effort with HomeKit. That means more advertising, setting up smart home areas in its stores, showing off what an Apple home can look like — and selling a range of equally intelligent smart speakers.
Like GearBrain on Facebook