Like GearBrain on Facebook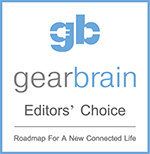 IFA's annual event in Berlin is where Europe goes to find the smartest of devices for the coming year. Walking the show, we found brands are focused on wireless — both in terms of connections and power.
Since our visit to IFA in 2018, we now see that the kitchen and laundry room are clearly woven into the smart home, with new digital devices packed with AI that will help us clean, cook and connect.
Here are the top 11 smart home gadgets we spotted on the IFA show floor.
Read More:
IFA 2019 preview: Expectations from Europe's top technology show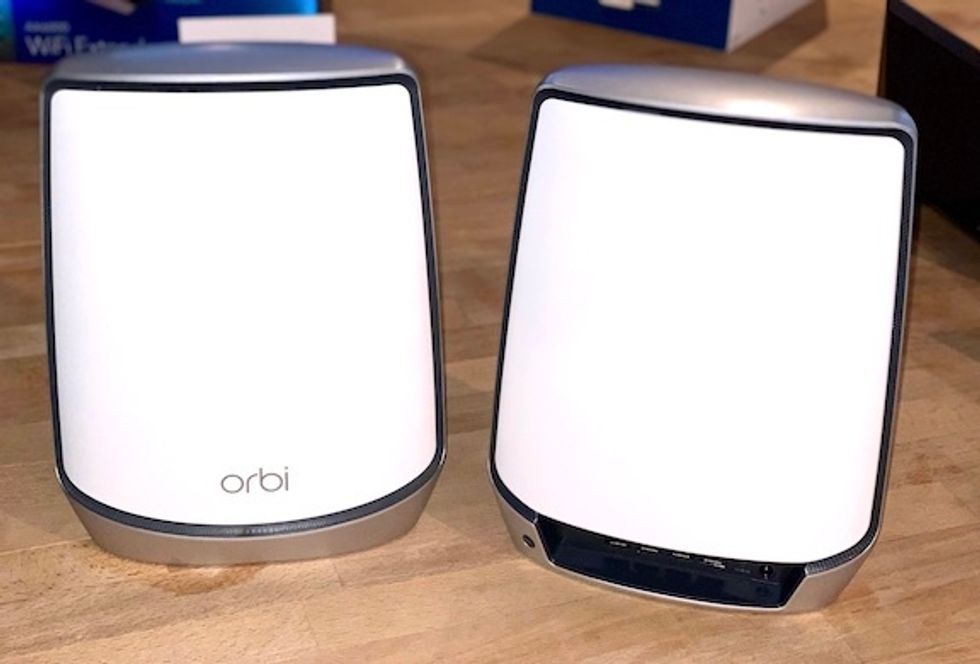 Netgear will start shipping a Wi-Fi 6 version of its Orbi Mesh in SeptemberGearBrain
Netgear Orbi WiFi 6 ($699.99)

No smart home is complete without effective Wi-Fi. At the end of September, Netgear will start shipping a Wi-Fi 6 (802.11ax) version of its Orbi Mesh system. Like its predecessor, Orbi WiFi 6 is a tri-band system — the base and its satellite(s) communicate via the system's own dedicated frequency, leaving more bandwidth for your devices to more effectively connect. The base and satellite in the box will cover up to 5,000 square feet indoors and out, necessary for any connected outdoor security cameras, doorbell cams and smart locks, with the usual floor/ceiling obstruction caveats.
You'll be able to control you Wi-Fi network via Alexa or Google Assistant voice command. Even if you have no Wi-Fi 6 devices on your network — and you don't — you'll still get far superior wireless service using a Wi-Fi router, with less signal loss, buffering or hiccups. An increasing number of cable providers are making Wi-Fi 6 modems available, and we'll likely see a growing torrent of Wi-Fi 6 gear later this year and early next.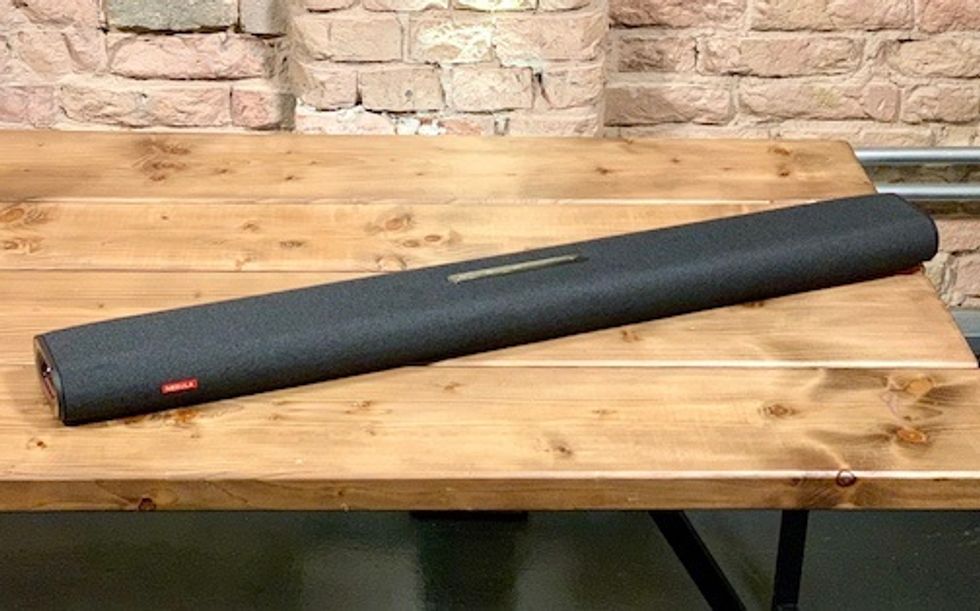 Amazon Nebula will have Fire TV built into the soundbarGearBrain
Amazon Nebula Soundbar ($229.99)

Amazon has partnered with Anker to produce the first soundbar with Amazon Fire TV built in to the device. The Nebula – Fire TV Edition, which you can pre-order now for delivery on November 21, supports 4K streaming, and features a unified TV user interface, near-field Alexa voice control and Dolby Vision pass through.
Included with the Nebula will be an Alexa voice-enabled remote to enable voice content searches and interface navigation, along with TV power and soundbar volume and power control. As a bonus, customers who pre-order the Nebula are eligible for an Amazon Music Unlimited 90-day free trial of the company's premium music subscription.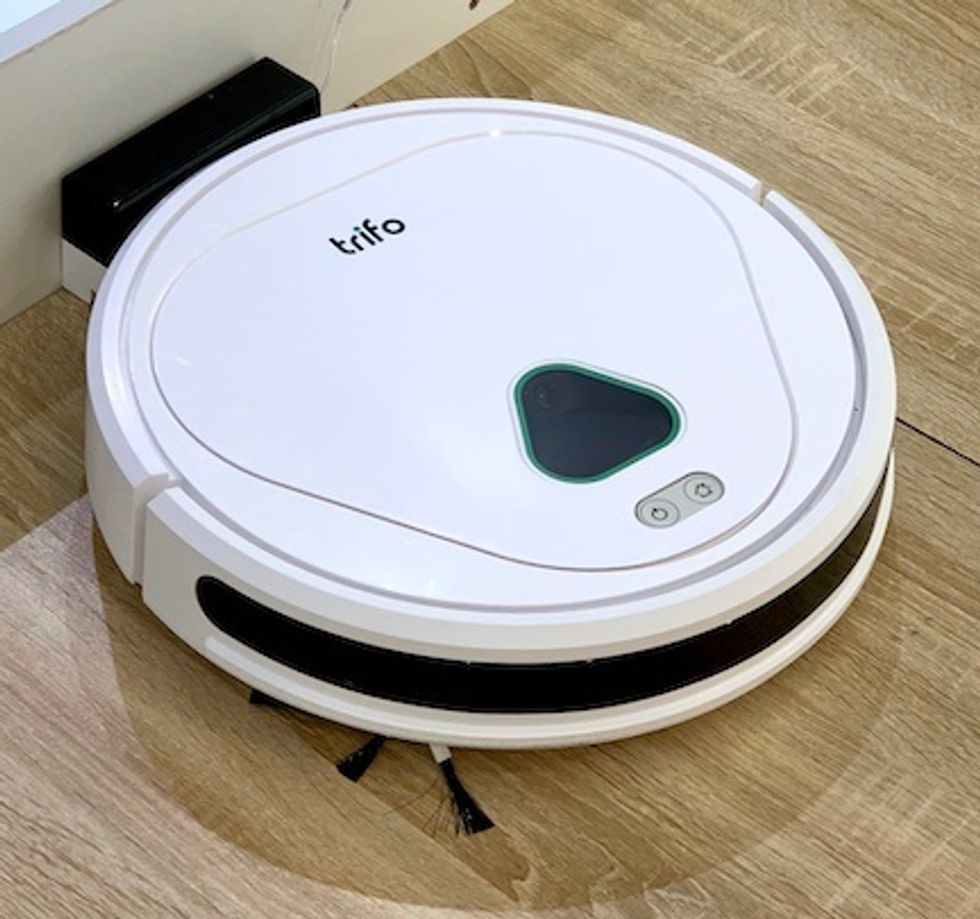 The Trifo robot vacuum has two-way audio and Wi-Fi security camera built in as wellGearBrain
Trifo Max Home Surveillance Robot Vacuum Cleaner ($449)

It's a robot vacuum cleaner. It's a Wi-Fi security camera. It's two smart home products in one. That triangular window on Max's top is a 1080p camera. With an Amazon Alexa voice command, you can send Max — due at the end of October — patrolling your abode, or you can tune in to view Max while its running its regular robotic cleaning rounds.
Max is also equipped with a two-way audio system so you can converse with whomever Trifo encounters or just mess with your pets as you clean up their mess. If Max sees or encounters something unexpected you'll be alerted. You'll even be able to access the camera while Max is charging.
As a vacuum, Trifo has suction power of 3,000 Pa (Pascal), which means Max should be able to scoop up hair, crumbs, sand or dust but likely won't be able to grab the heavy stuff. Max will run for up to two hours before it needs recharging, and you can program its route via the iOS or Android app.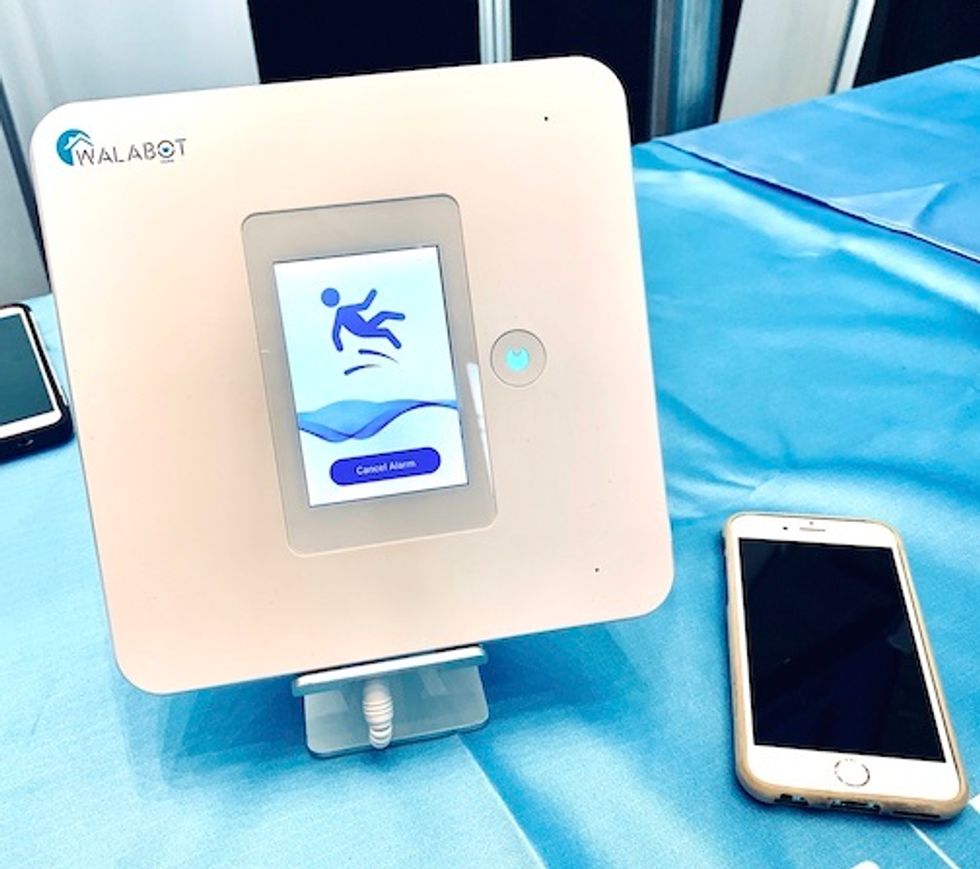 Vayyar Walabot Fall Sensor is designed for the bathroom, but can be used in other rooms as wellGearBrain
Vayyar Walabot Fall Sensor ($110; $10/month monitoring)

Here is a device that is better able to assist those who've fallen and can't get up since there's nothing to wear around your neck or wrist. Instead, just stick this Walabot sensor to a wall and, using radio waves, can detect if someone living alone has fallen.
This device, which was called Walabot Home when GearBrain reviewed it in June, has a two-way speaker/microphone array, Walabot first asks if the person can get up and, if the person fails to rise in one minute to cancel the alert, Walabot will alert a pre-determined contact for help. Walabot is especially suited for bathroom placement since this is not only where most falls by seniors occur — 80 percent of them, according to Vayyar — but it's also the place where a bathing senior isn't wearing one of those button pendants.
Walabot also can tell the difference between someone who's fallen in the bathroom and someone simply lying in the bathtub. Given its radio wave nature, two or three units should be able to cover the bedroom/kitchen/bathroom abode of a living-alone senior.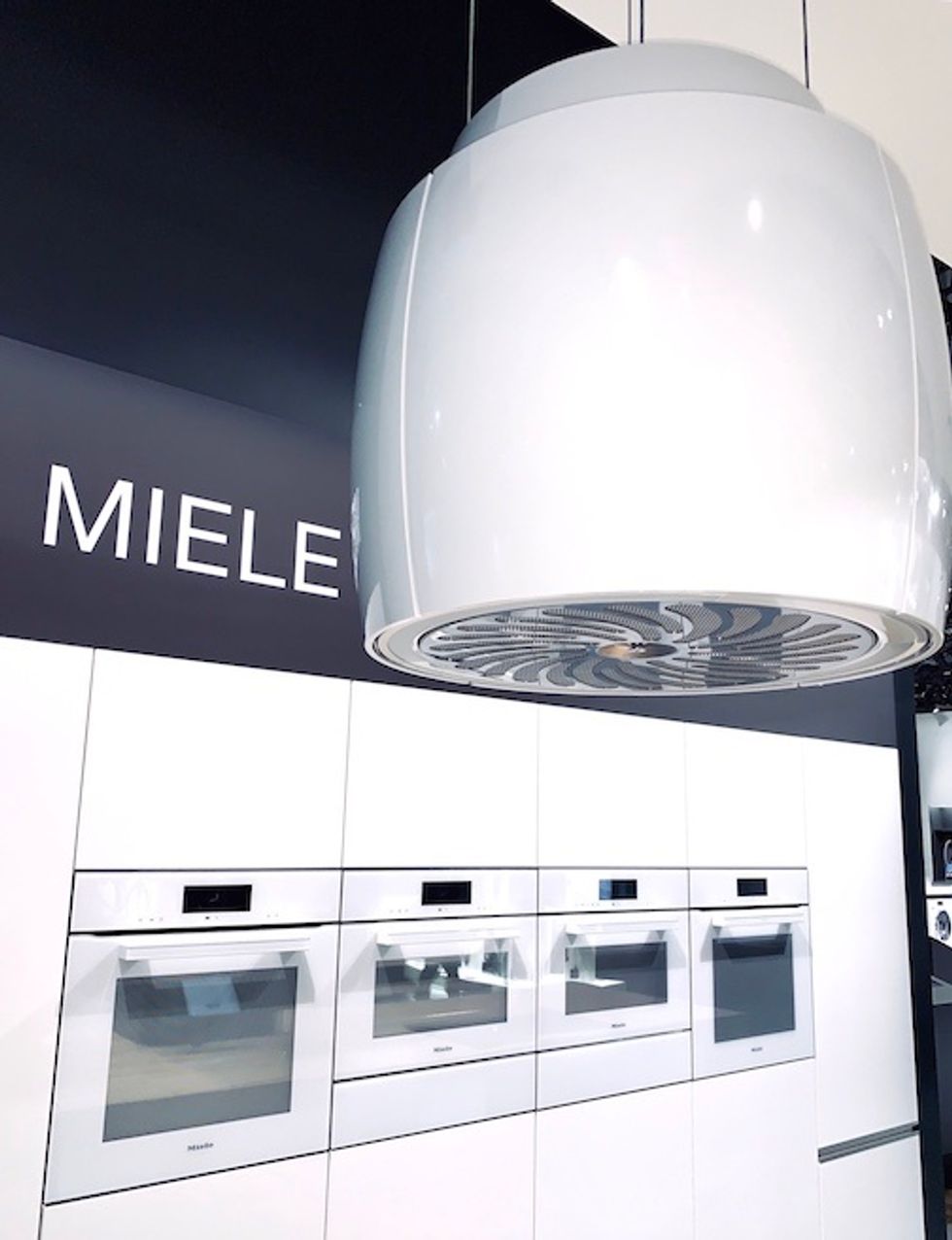 Miele showcased kitchen appliances with AI that connect with each otherGearBrain
Miele Generation 7000 Appliances; Aura 4.0 Hood

Admittedly, you may not be able to buy these precise products — largely built-in major appliances available in Europe differ radically from their largely standalone American versions — but the smart technologies contained within both the Miele Generation 7000 built-in appliances and the Aura 4.0 hood may soon become commonplace.
The G7000 series encompasses matching built-in appliances including ovens, induction hob ranges, dishwashers, steam ovens, microwave units, coffee machines, and others, available in four design lines and three color schemes. Some of their smart tech include in-oven heat-proof HD cameras to let you remotely assess cooking progress via an app. At the end of a cooking program, the oven door auto opens and a cooling fan begins to quickly reduce oven temperature and, if you want, switches to food-warming mode to prevent overcooking, a relief if you constantly forget to take the food out of the oven.
All the G7000 gear is Wi-Fi connected so updates can be downloaded. As for the Aura 4.0 hood — well, it's more than a hood. It includes dimmable multi-color LED lighting, a sensor to monitor room temperature and humidity, a dehumidifier to alleviate said humidity, and ambient fragrances — summer garden, French bakery and minty fields — to cover up lingering smells.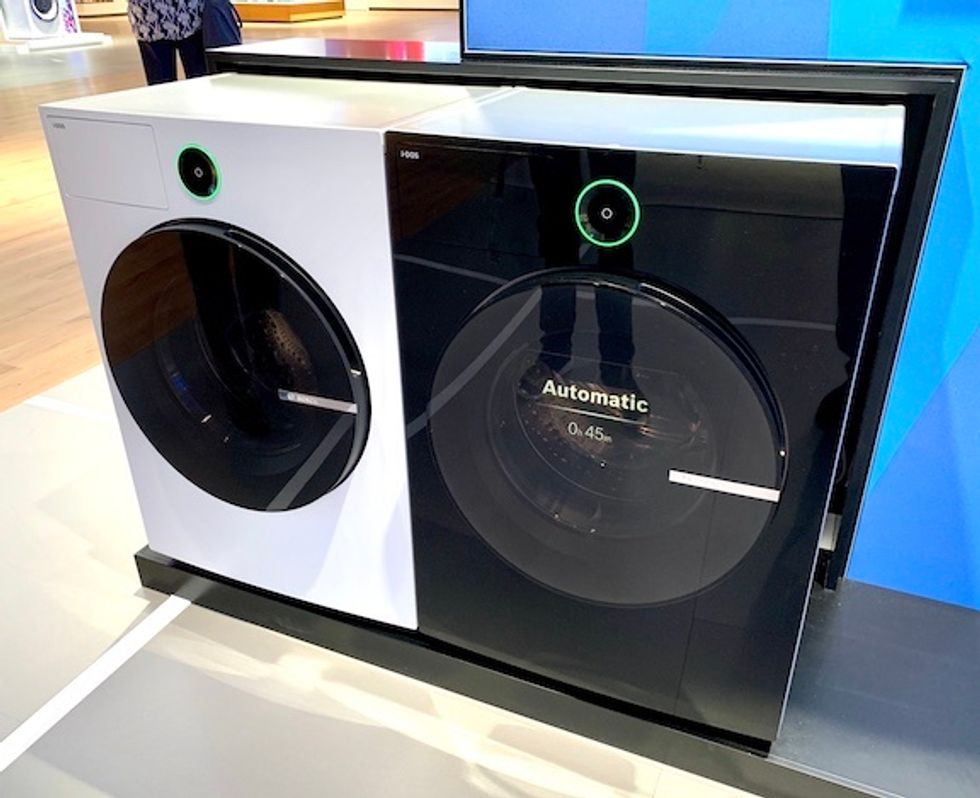 Bosch has designed a washing machine that detects the clothes you've placed inside, and selects the best settings for cleaningGearBrain
Bosch Concept Washer

Speaking of smart appliances you can't buy — yet — there's this cool concept washing machine from Bosch that has no buttons save for that giant green-circle for power on/off. It can auto detect the kind of clothes you dump into it and figures out how best to wash them, and has Alexa and Google Assistant voice capabilities so it checks with you before commencing on its cycles, and it posts the washing status and other information on the translucent door/screen.
You pour a whole bottle of detergent into it, and the machine figures how much it'll need depending on its detection of load size and the washing program it chooses. All other operations, if necessary but probably not, can be controlled from an app. Oh, that green circle also doubles as an at-a-glance washing progress meter.
Bosch is using IFA — unlike CES, IFA is a consumer exhibition — as a giant focus group to gauge interest in a button-less appliance and function/feature desires. If all goes well, maybe we'll be highlighting a button-less washing machine by this time next year.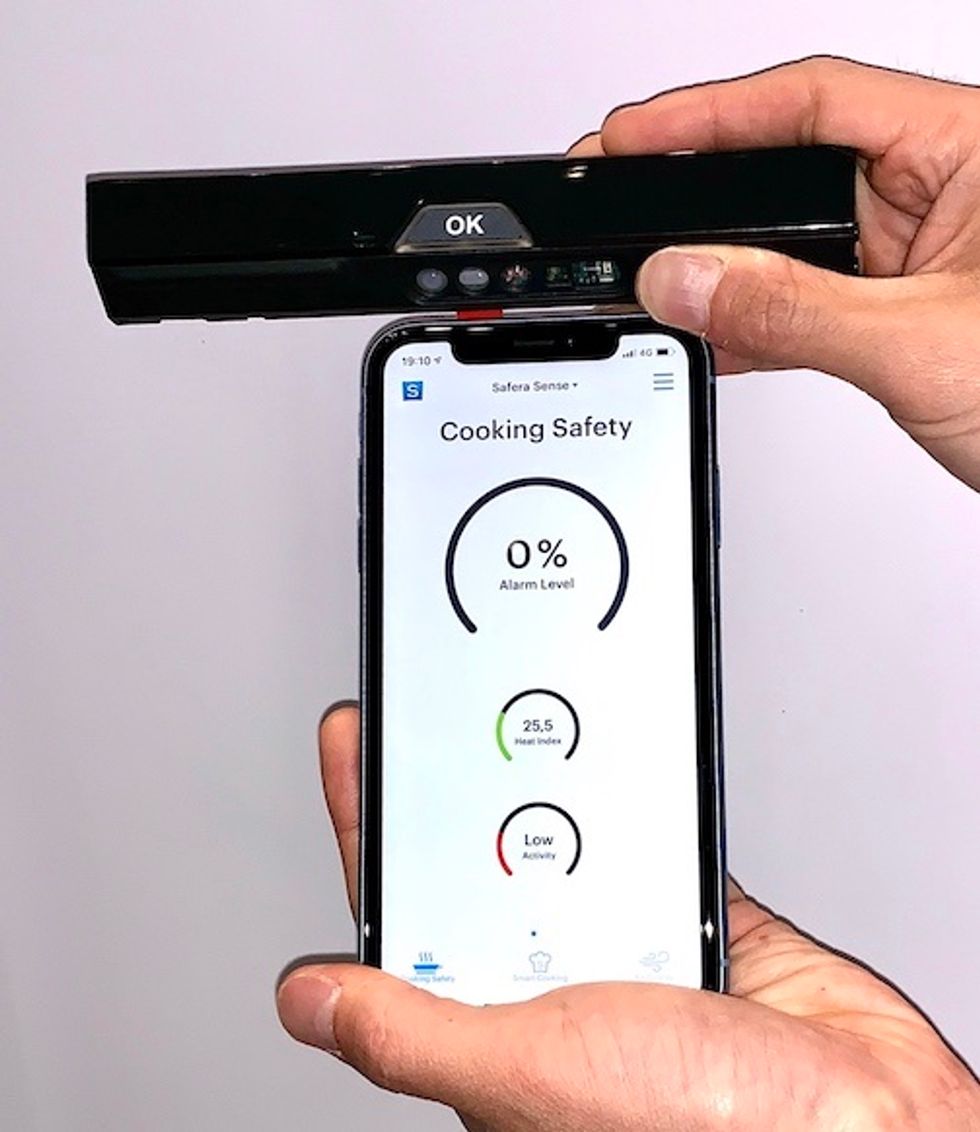 The Safera Sense sensor will shut down an electric stove to prevent it from burningGearBrain
Safera Sense Smart Cooking Sensor (€199)

If you're a sloppy cook — you forget to set timers, you're away from the stove, if things get a little, well, heated — the candy bar-sized Safera Sense sensor fills in for you. Just stick it unobtrusively somewhere above your stove, and its AI can recognize varying cooking events and sets up automatic timers, and it detects abnormally high heat and can even shut down an electric stove's power to avoid burning.
Safera also is an air quality monitor — and nothing increases indoor air pollution more than cooking — and lets you know when it's time to ventilate or turn on an air purifier. Safera even records all your cooking activities in its app to let you set up automated routines. And it runs on just three AA batteries, which will provide up to a year of smart sensing, and the app can tell you when they need replacing. Safera Sense just went on sale in Europe, and should be appearing in the U.S. "soon."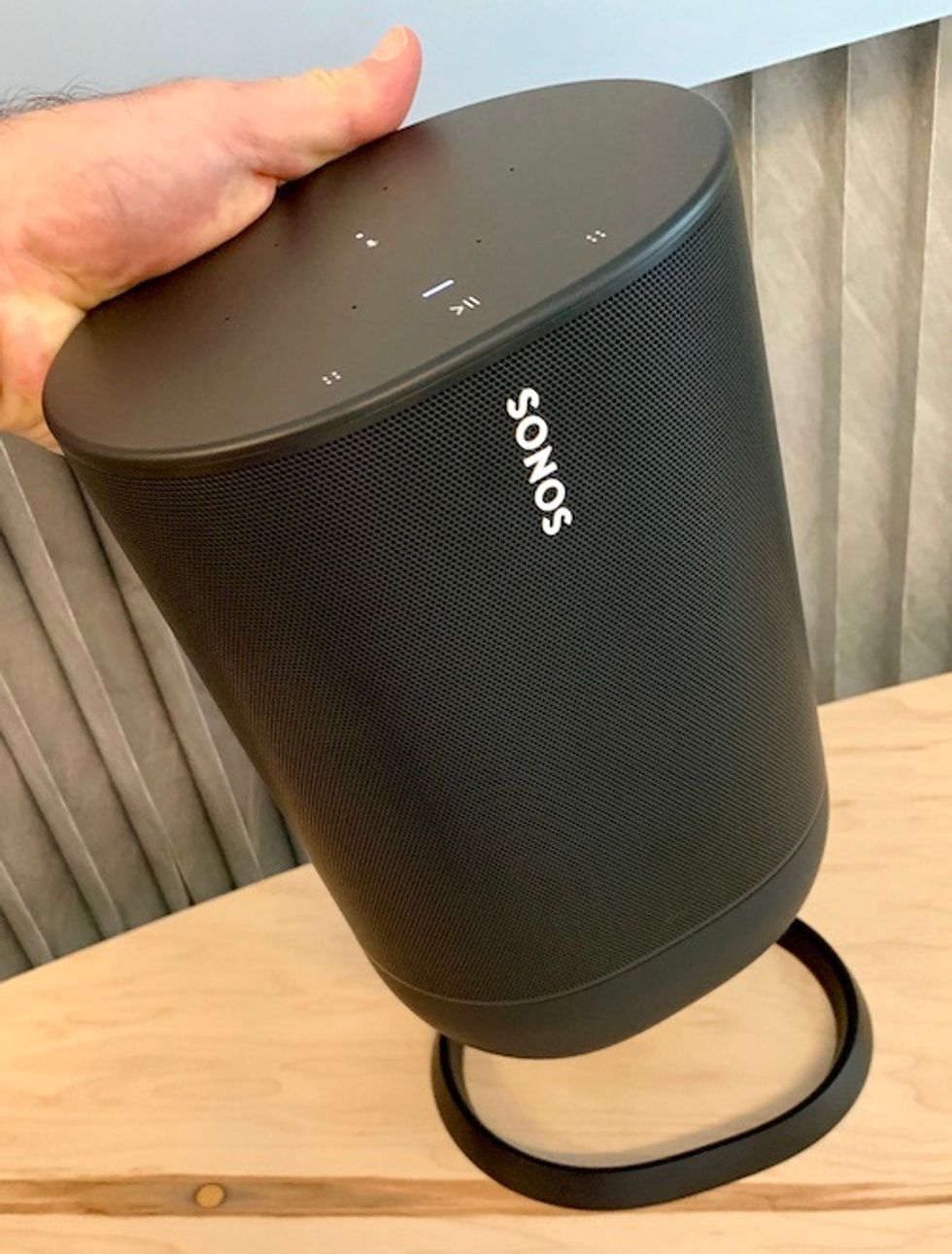 As expected, Sonos launched its portable Wi-Fi speaker at IFA 2019GearBrain
Sonos Move Portable Wi-Fi Speaker ($399)

Sonos' whole home music system is great, but what if you want to party outside? Yes, you could move a Sonos out to the patio, but it's not exactly immune to the elements. Sonos has solved this problem with the battery-powered and weather-proof Alexa or Google Assistant-enabled Sonos Move, which you can now pre-order for delivery on September 24.
You can leave Move on its charging ring, or it'll play for 10 hours on its rechargeable battery. At 6.6 pounds it's a bit hefty so it's unlikely to get knocked over, but Move is a tough-built mother, durable enough to not only withstand drops and bumps, but is IP56 rated to withstand rain or other water, dust and dirt, as well as UV and extreme temperatures.
To achieve the best sound for wherever it's placed, Move uses Automatic Trueplay to tune and balance the sound from its twin Class-D digital amplifiers, down-firing tweeter and mid-woofer regardless of its new location. Four far-field microphones and noise cancellation allow the Move to hear your vocalized desires even over the music it's pounding out and any general human hubbub. If you forget to turn Move off, a suspend mode kicks in, reserving battery life for up to five days.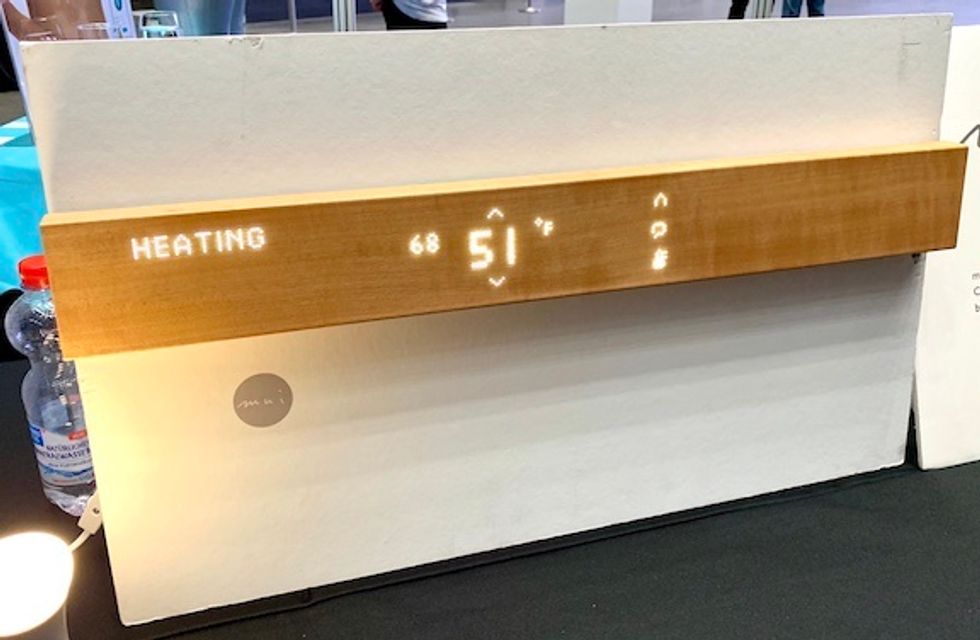 This wooden panel from mui controls lights, thermostats and much moreGearBrain
mui Lab Touch Panel ($550)

It looks like a wood plank. And it is. It's actually a smart-home control panel made with natural wood. We don't know how they did it, but the mui engineers managed to create a 2-foot-long, 1 by 3-inch Wi-Fi smart home control panel. The panel with imbedded LEDs can control a Wi-Fi speaker such as Sonos, display the weather, control Wi-Fi smart lights, display temperature and humidity and control a thermostat, and can even record and play back short messages.
Designed as a distraction-free "calm design" interface, its designers drew inspiration from the Taoism philosophy of "mui shizen," to "develop calm design devices and systems that can create a harmony among technology, the humans who use and the nature surrounding them," according to the company. The panel is due to hit the market by spring of next year. But even cooler is a vertical plank that, using a special stylus, you can actually write or draw on, such as recording your children's height changes instead of marking up a wall – not Tao at all.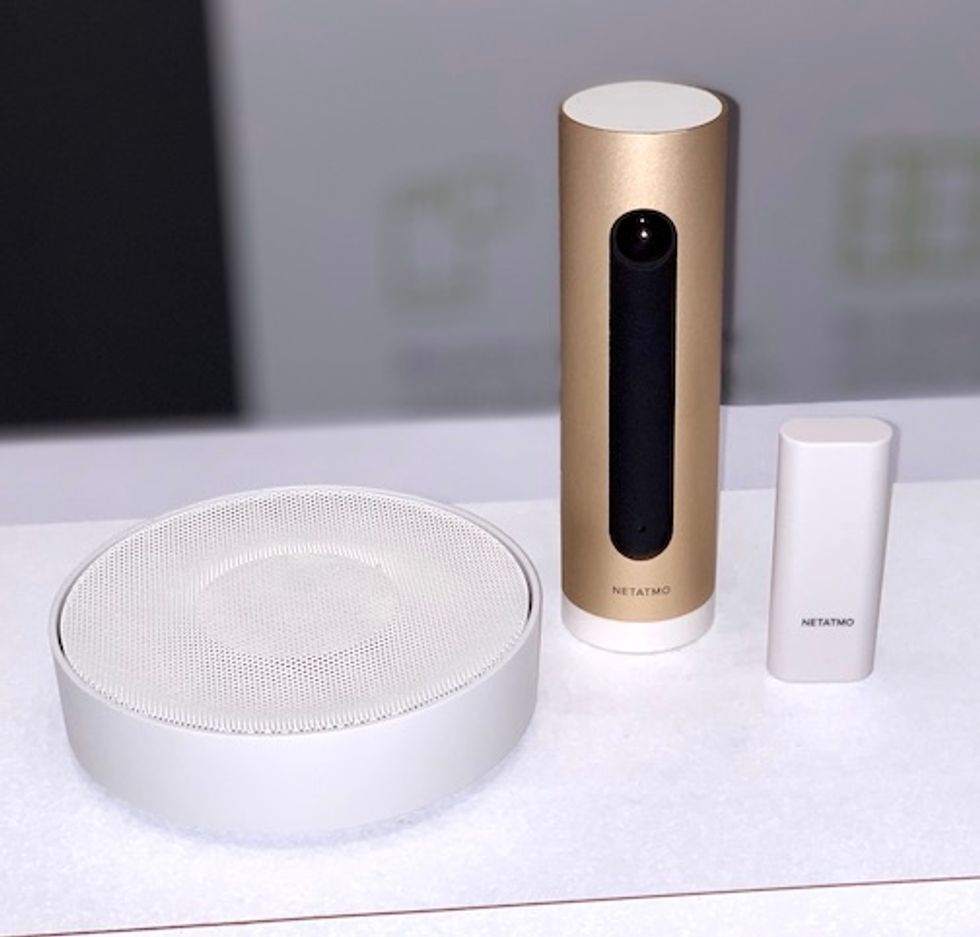 Netatmo has two accessories, a siren and sensor, to work with its Wi-Fo security cameraGearBrain
Netatmo Siren ($79.99) and Door/Window Sensor ($99.99 for pack of three)

Designed for use with Netatmo's popular face-recognizing, pet-detecting Wi-Fi security camera, these two accessories help make your home safer. If an unknown party goes unrecognized by the paired Netatmo camera, the siren will emit an ear-splitting 110db siren.
If you're home and you hear a suspicious noise outside, you can use the Netatmo app to beep, the sound of a baby crying, a dog barking or a mix of home sounds such as a vacuum cleaner to potential scare off an intruder. Rather than the usual two-piece door/window sensor, the Netatmo sensor, which attaches via double-sided tape, uses a magnetometer to detect vibrations and aperture openings, and can be paired with the camera and the siren to create a single security system. The sensor went on sale today, and the siren will be available September 26.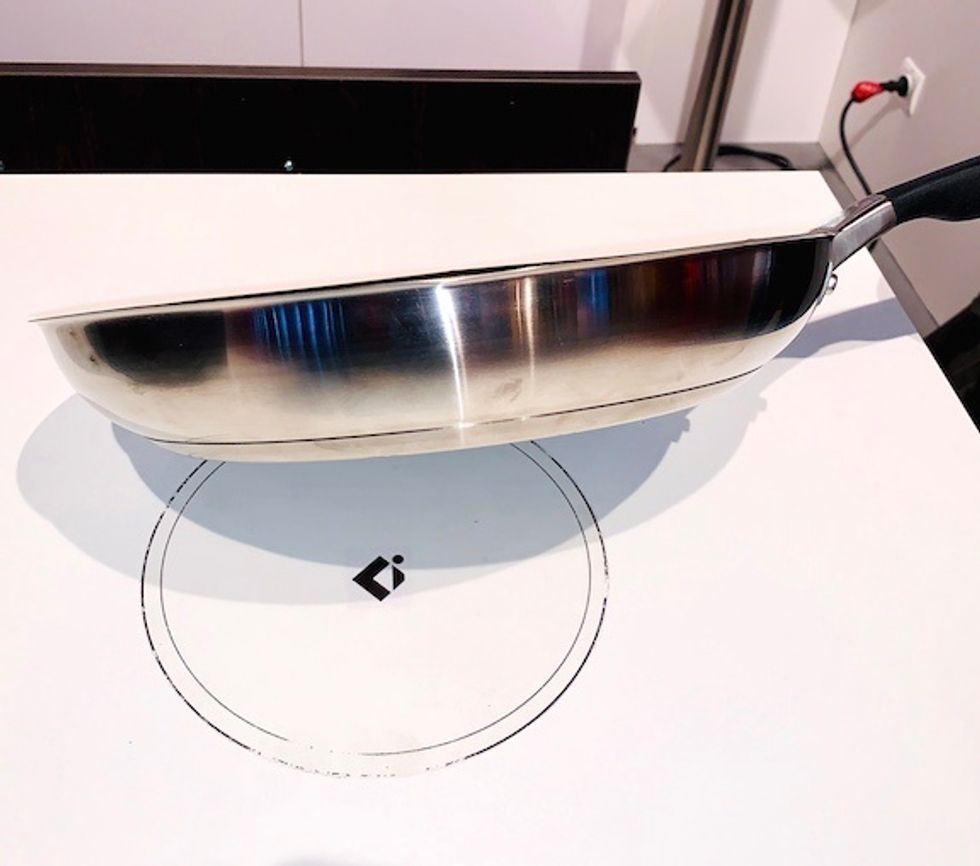 Wireless charging from Ki is designed for the kitchenGearBrain
Ki Wireless Kitchen Power

If you think about it, you've likely got more gadgets plugged into AC in your kitchen than in almost any other room – toaster, coffee maker, blender, mixer, juicer, food processor, air fryer…each with its own power cord. The folks who brought you Qi wireless charging for your phone now want to bring you similarly cord-free power to the kitchen via a new wireless charging standard dubbed Ki.
Instead of the paltry 5-15 watts Qi provides your smartphone, Ki will deliver up to 2,200 watts of power, enough to operate nearly any Ki-enabled small appliance. Not only can Ki power your cooking gadgets, it can be combined with an induction cooking hob, which means future induction cooktops will also be able to power kitchen gear, and Ki counter tops will be able to cook.
Ki transmitters can be installed under existing countertops (as long as they're not metal) no more than an inch-and-a-half thick – that Ki circle you see on the counter in the photo is a decal aligned with a Ki transmitter installed underneath. Ki has been in development since 2013 and still needs some baking; engineers figure Ki gear will start appearing in 2021. But after that, no kitchen will ever look or operate the same.
Like GearBrain on Facebook