The beauty of the smart home, even a rental apartment, is how it can be upgraded over time, with a huge range of inexpensive products that carry price tags of less than $100, great for those on a budget. We know many readers, particularly those who are renting their space and likely to move at some point, are looking for a bargain at the moment. So, while it is still possible to kit out your entire home at once – more on that here – this article focuses on what smart options are available for $100 or less.
Read More:
These suggestions are great for renters as none of the options require you to make permanent changes to your property, which should hopefully keep your landlord happy. It also means these products can all be moved around the apartment, then taken with you when you move out.
Smart lighting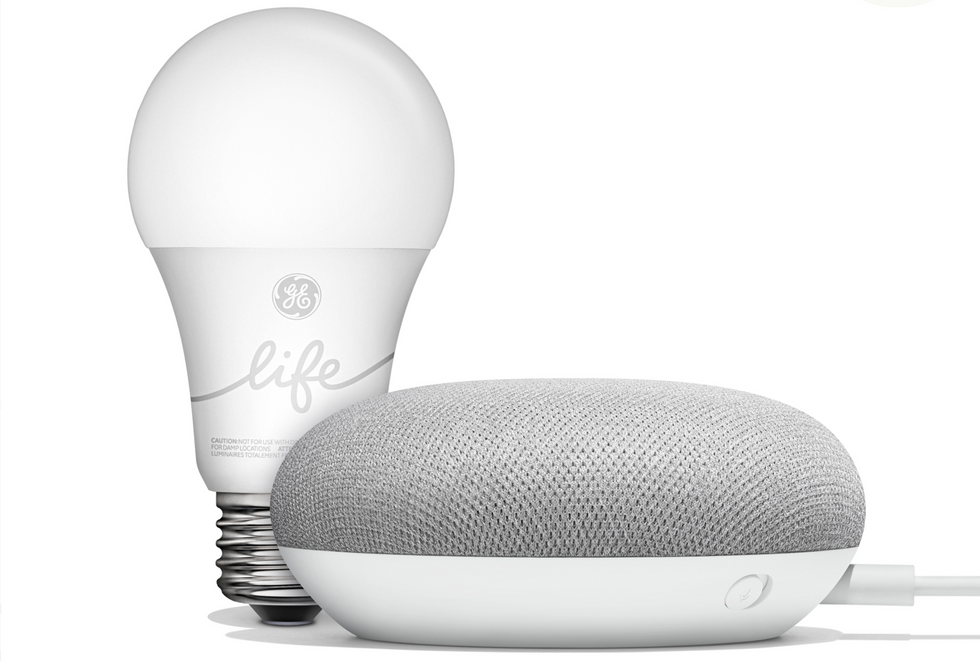 Bulbs from C by GE work with Google Assistant, Alexa and Apple HomeKitC by GE
This is an obvious place to start, but a humble $100 can go a surprisingly long way with some smart lighting systems. Philips Hue is an outlier here; despite being the market leader, its need for a hub means a starter kit with just three bulbs is out of our $100 budget. Of course, if you already have some Hue bulbs then $100 will help you buy a handful more, or a few feet of LED light strip.

If you're new to smart lighting, your $100 is better spent on a system that doesn't require a hub. Bulbs by LIFX (from $10) connect directly to your Wi-Fi network, as do bulbs from C by GE, which through a partnership with Google are easy to connect to, and control with, a Google or Nest smart speaker or display.
Ikea is also a player in the smart lighting market, with bulbs in its Tradfri range starting at around $20. You'll need to buy Ikea's gateway hub, but even a kit with the hub, two bulbs and a wireless dimmer switch costs comfortably under $100.
Another option in budget is to add some smart switches to your home. The Smart Wall On/Off Dimmer Switch from C by GE replaces your existing light switches, adding smart control to your regular bulbs.

The switch can't change the bulb color, of course, but it connects to the Google Assistant and Amazon Alexa so you can switch the lights on and off (or dim them) using voice commands or a phone app. You can set schedules to make your house look occupied while away, and even control them remotely from anywhere in the world. This switch requires a neutral wire and Wi-Fi, and GE says DIY installation should take about 30 minutes with a screwdriver. You may want to check with your landlord first, but installing the switch is completely reversible for when you move out.
Read More:
Smart plugs and wall outlets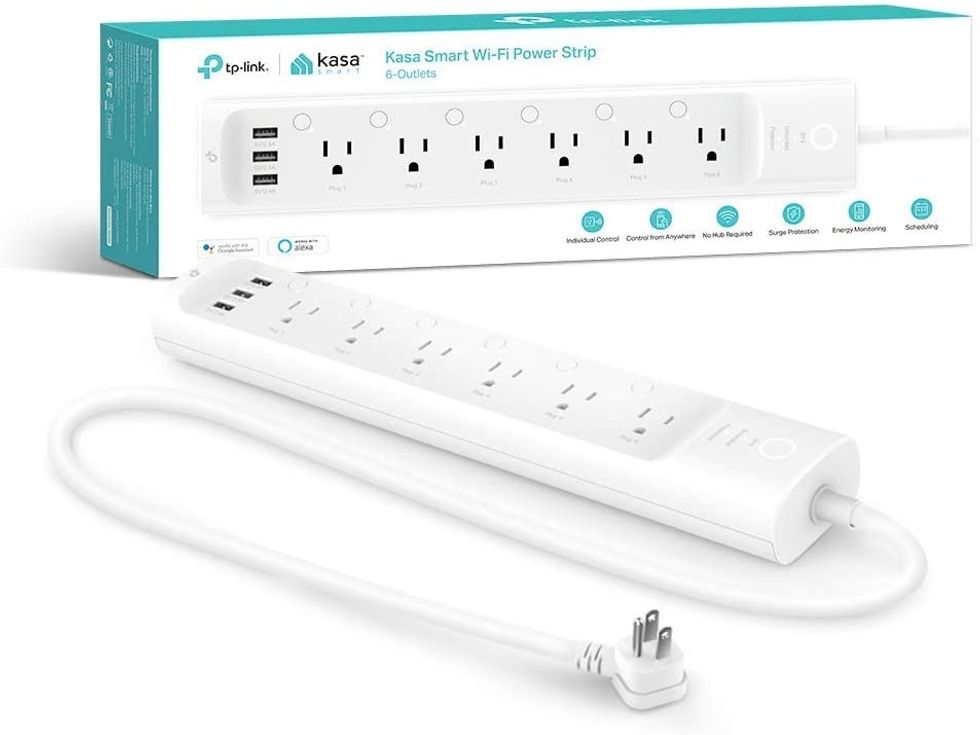 This smart power strip is $65TP-Link
On a similar theme to the C by GE switches, smart plugs and wall outlets bring app and voice control to your otherwise-unconnected devices. Smart plugs are very cheap, at under $10 each in many cases, yet require no expensive hub as they work by connecting to your Wi-Fi network.

So long as whatever you connect to the smart plug (a heater for example, or a fan) starts operating when it is switched on at the wall outlet, the smart plug will let you control it with your phone, whether you are at home or not.
Smart plugs also work with Google Assistant and Alexa, so you can ask your smart speaker to switch them on or off, and schedules can be set to automate their operation.
A $100 budget is also plenty to buy a smart power strip, often with five or six individual smart power outlets, each of which can be given a name, schedule, and controlled individually by smartphone app or voice command. These strips often also include a handful of USB ports for charging smartphones and other devices. This $65 strip from TP-Link has six smart outlets and four USB ports.
Finally – and you will likely need your landlord's permission for this one – you could invest in a smart wall outlet. Often made in pairs, these replace your existing outlets with a smart, Wi-Fi connected alternative. That way, you get the connectivity of a smart plug, but from the wall outlet itself instead of via a separate, and often quite bulky, plug. This outlet from Lumary has two smart sockets, two USB port, and cost $25.
Read More:
Smart speaker, display or hub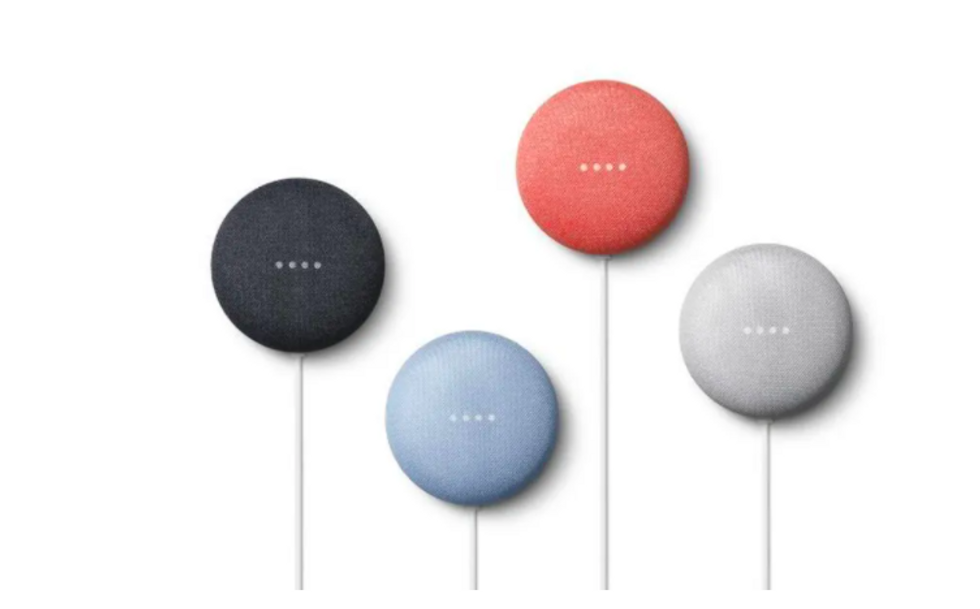 The Nest Mini (pictured) and Echo Dot cost around $50 Google
There's a good chance you already own a smart speaker or display – according to data from eMarketer, 83 million Americans will use one in 2020 – but buying a second, third or even fourth can be a good idea.

Your $100 will buy a pair of Amazon Echo Dot or Nest Mini speakers, or a single Echo. If you want a Google Home you should hold off for now, as a replacement to the recently-retired speaker is expected soon.
Adding more smart speakers to your home enables features like Alexa Drop In, and the ability to broadcast messages via the Google Assistant to every speaker at once. Useful for when you want to tell the whole home dinner's ready, or to call time on your home-schooling for the day.
More smart speakers also mean more places in your apartment for Alexa or Google Assistant to hear you and answer your questions, which is no bad thing – although you might want to skip putting one in the bathroom.
Most smart displays are out of our $100 budget, but there are a handful of exceptions like the Lenovo Smart Display 7 and Display 8, which are both just below $100.
Read More:
Security camera / Video doorbell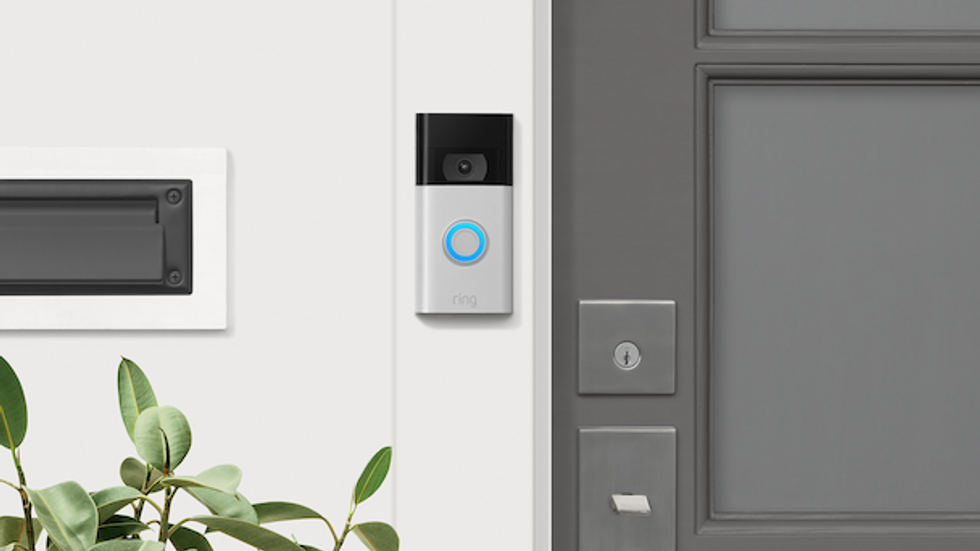 The second-generation Ring Video Doorbell is $100 Ring
Our budget of $100 is quite low when looking at smart security cameras. Many also fix to the outside of the home, which your landlord might not agree to. Instead, you should look at buying one designed to work indoors. These can be positioned to keep an eye on your windows or external doors, or be used to keep an eye on the dog while you're out.

We urge readers to stick with brands they have heard of and trust, especially when inviting these internet-cameras into their homes. You should also always change the default username and password for the camera, too.
Options here include the Kasa Spot by TP-Link, which is currently down from $50 to $35, and the Wyze Cam V2, which is just $20.
Another option is the second-generation Ring Video Doorbell, which now sells for $100. You'll need to check with your landlord before screwing it to the front door (although double-sided tape works as a non-destructive option).
Media streamer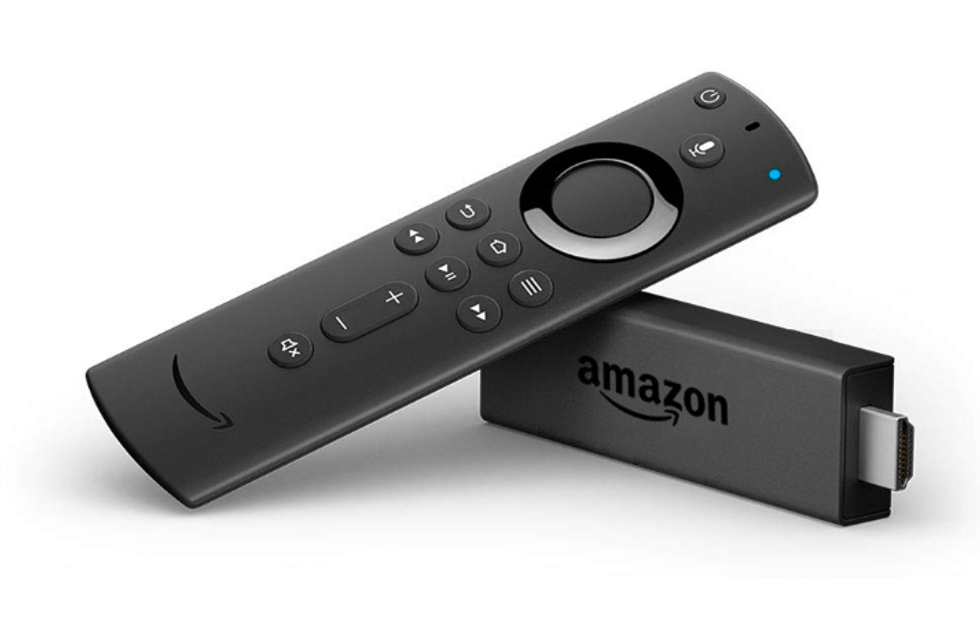 The Amazon Fire TV Stick with Alexa costs $40 Amazon
Perhaps not the smartest gadget out there for our $100 budget, but a media streamer like the $35 Google Chromecast, $40 Roku Premiere or $40 Amazon Fire TV Stick brings all of your favorite streaming services to any display with an HDMI port. This means TVs, of course, but also almost all computer monitors too.

An extra degree of smartness comes when you introduce a Chromecast to a Wi-Fi network that already has a Google or Nest smart speaker connected. You can then ask the Google Assistant of the speaker to control your Chromecast-connected TV. There are voice controls to switch it on, fire up a streaming service like Netflix, pick a show, and start the next episode, then pause, rewind and skip to something else.
The same is also true of Amazon's TV ecosystem, where you can ask Alexa (embedded in the remote) to control the content of a Fire TV Stick.
Wi-Fi extender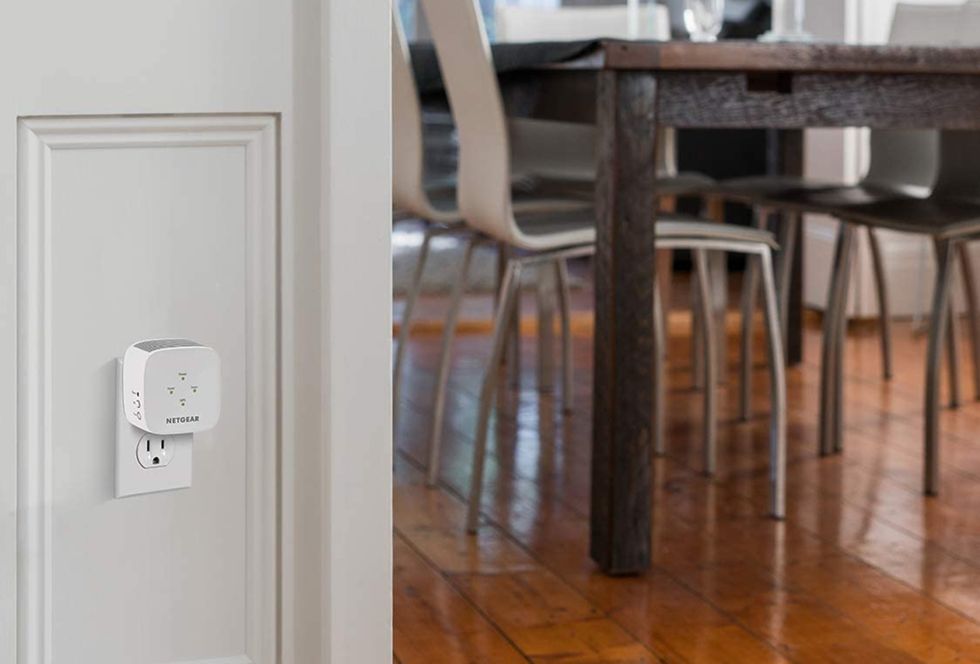 This Wi-Fi extender has a range of 1,200 square feetNetgear
The foundations of a smart home are built on a strong, reliable and far-reaching Wi-Fi network. Without this, your home could have patchy wireless coverage, preventing your devices from working properly.

There are numerous ways to address this, and many fall comfortably under the $100 mark. You could try a Wi-Fi extender like the $40 Netgear EX2800, which covers 1,200 square feet and can connect to up to 20 devices at once. Extenders like this take your existing Wi-Fi signal, then repeat it to stretch the network into the far corners of your property.
Read More:
NETGEAR WiFi Range Extender EX2800 - Coverage up to 1200 sq.ft. and 20 Devices